You only have one chance to make a great first impression on your clients and customers. It's an opportunity you can't afford to waste. Here are the best ways you can make sure your customers remember you for all the right reasons.
The importance of a lasting first impression
A great first impression can be the difference between a customer using your company's products or services, and going elsewhere. A positive first impression can lead to increased brand loyalty and customer satisfaction, while a negative first impression can be difficult to overcome.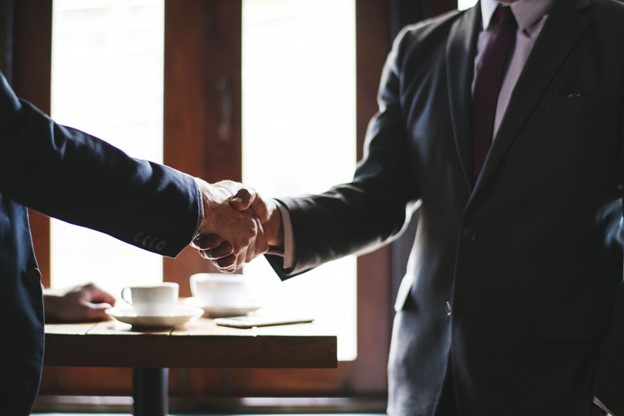 Steps to take to make a lasting first impression
Plan Ahead
The first step to take is to plan ahead. This means considering all aspects of the customer's journey and ensuring that every touchpoint is positive. This includes everything from their initial contact with your brand through to their post-purchase experience.
Paying attention to detail
Another key step in making a lasting first impression is paying attention to detail. This means ensuring that everything is perfect, from the smallest details like spelling and grammar through to the overall look and feel of your brand. It's important to remember that first impressions count, so it's worth taking the time to get things right.
Making it personal
A great way to make a lasting first impression is by making it personal. This means going above and beyond for your customers and making them feel valued as individuals. There are lots of ways you can do this, such as sending handwritten notes or cards, offering personalized recommendations, or even just remembering their names when you see them again. Going the extra mile for your customers will show them that they're more than just a number to you, and it'll help create a lasting relationship between you both.
Ensure their arrival and welcome are positive
Making sure that your customers have a positive arrival and welcome experience is another crucial step in making a lasting first impression. This means ensuring that they're greeted warmly as soon as they arrive, and made to feel comfortable throughout their stay with you. There are lots of small touches that can make a big difference here, such as providing refreshments on arrival or giving them a tour of the facilities before they start their journey with you. Even stuff like providing a good parking experience and a good tarmacked parking lot with clear line marking paint can make a difference.
Don't leave them waiting
No one likes being left waiting, so it's important not to keep your customers waiting unnecessarily when they're trying to do business with you. Whether it's waiting on hold for customer service or being kept waiting for an appointment, try to avoid making your customers wait where possible. If there are unavoidable delays, then keep them updated with regular communication so they know what's going on.
A lasting first impression is important for any business, as it can help to win over new customers and keep them coming back. So be sure to make the most of the tips and ideas we've talked about here today.