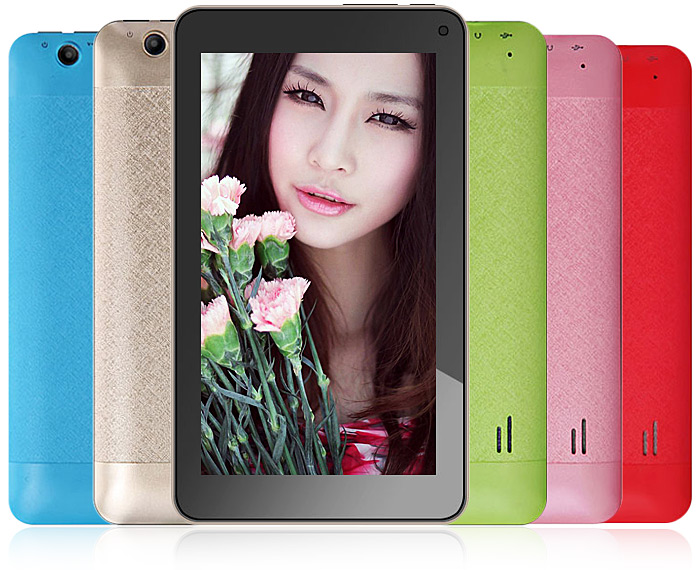 I love technology and I love to shop. What I don't like is wasting my money on the ever-changing technology. We all know that what we buy today in the technology world is already considered outdated before we ever make the purchase. That's why when I buy a new tech gadget, I like to shop around for the best price. At Everbuying.com I almost fainted at the prices they are able to offer their customers! We've all heard the saying "if it's too good to be true, it probably is". Well, that's how I felt when I first looked over their products, which are name-brand and at prices that are jaw-dropping. In my mind, I felt like it might be too good to be true. THAT IS, UNTIL I RECEIVED THE Android 4.0 Tablet PC 7. And the price? AN EXTREMELY LOW $55.34! Yup, amazing I know.
Sponsored by: EverBuying.com
HighLights:
CPU: VIA WM8880 Dual Core Cortex A9 1.5GHz
GPU: Mali 400
OS: Google Android 4.2.1
RAM: 512MB DDR3
ROM: 4GB
External storage: Micro SD card (up to 32GB) – not included
Screen: 7 inch 16:9 TFT LCD capacitive 5-point touch panel 800 x 480 (WVGA)
Flash: Flash 10.3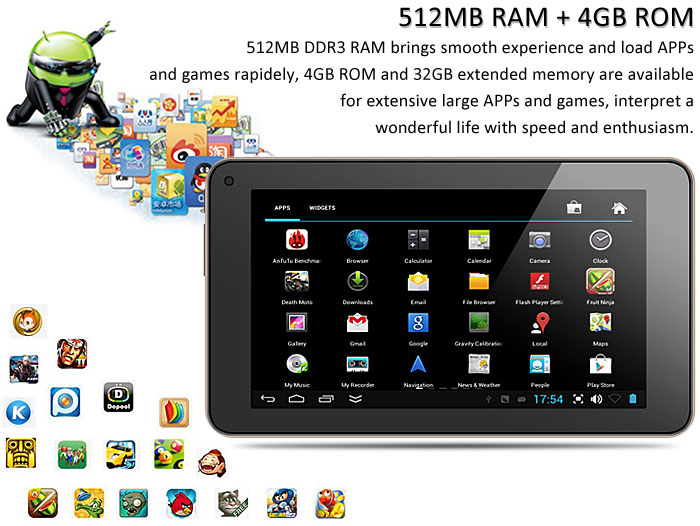 About:
Everbuying.com is a leading global online wholesale retail company operating in the international wholesale market specializing in electronics and contemporary fashion. By closely following the very latest trends and developments in European and American fashion, Everbuying.com has enjoyed years of continuous growth by faithfully serving a worldwide customer base of thousands of satisfied customers from over 200 countries since 2006.
With more than 100,000 diverse product lines for the international market encompassing the very latest in top-quality products, such as the latest in cheap Android cell phones, cheap Android tablets, cheap car DVD players, cheap LED lighting, all kinds of cool electronic gadgets, cheap dresses, affordable fashion wedding dresses, cosplay costumes, outdoor equipment and many more great products.
Our goal is simple: to always provide our worldwide customers with great high quality products at the lowest factory direct wholesale prices. With a huge range of affordable international shipping options, including free worldwide shipping, we provide every customer with easy access to our fantastic products no matter where they are based. As a leading global online retailer, we also offer an unbeatable international dropship service. Shop Everbuying today and get a world of tech and style for less.