Choose Joy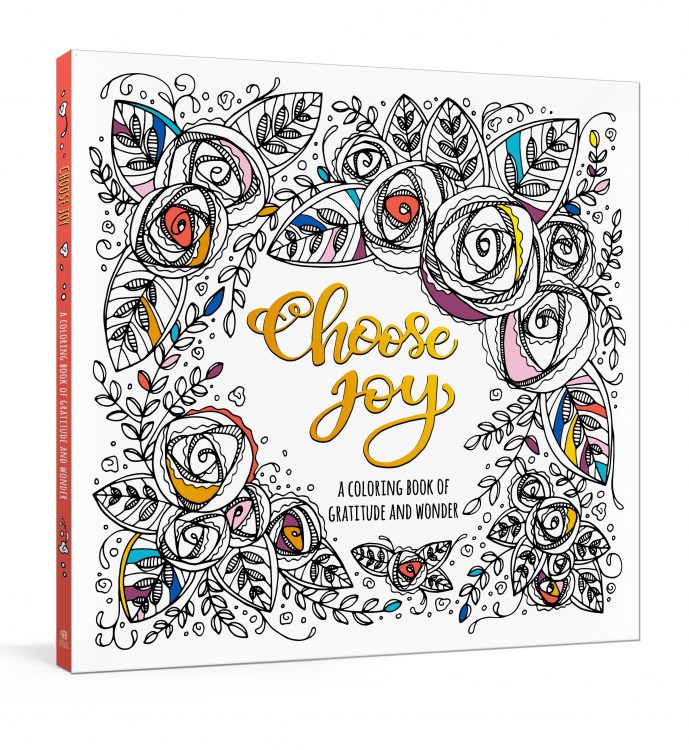 In today's hectic, stress-filled world, taking stock of one's blessings and truly experiencing gratefulness isn't always easy, but this coloring book from the creators of the bestselling Whatever Is Lovely offers a beautiful and unique way to find moments of peace and quiet to meditate on gratitude. Each of the 45 single-sided coloring pages features an original design from one of seven talented artists that illustrates a corresponding inspirational quote from renowned authors such as Maya Angelou, Martin Luther King, Jr., Bob Goff, Mr. Rogers, and more.
Available at Penguin Random House
Whatever Is Lovely Postcard Book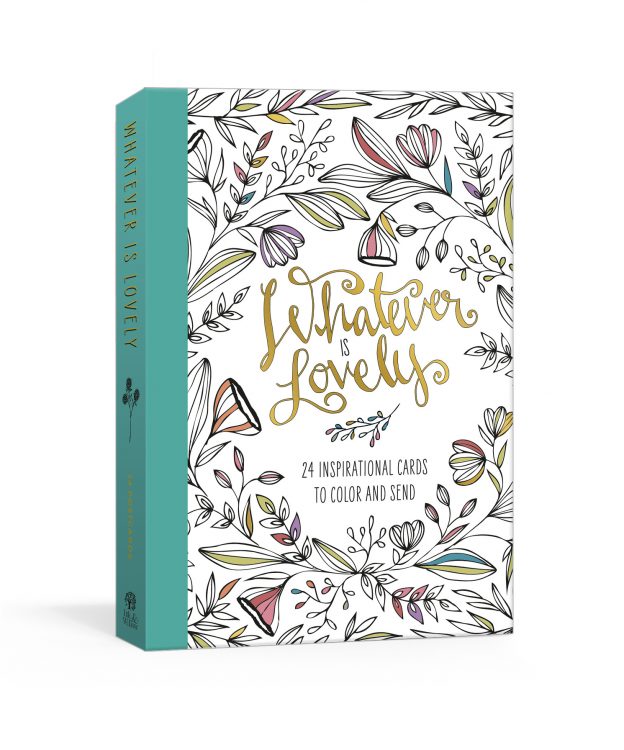 From the creators of the award-winning Whatever Is Lovely coloring book comes a delightful set of twenty-four detachable, colorable postcards that offer a peaceful escape from the stress and busyness of everyday life. Quotes from contemporary voices, familiar hymns, and Scripture are included on the back of the cards. Additionally, each card has a splash of metallic ink, a feature that makes them pretty enough to send before being colored. These cards are a perfect way to spread joy and inspiration with friends and family.
Available at Penguin Random House
52 Weeks of Gratitude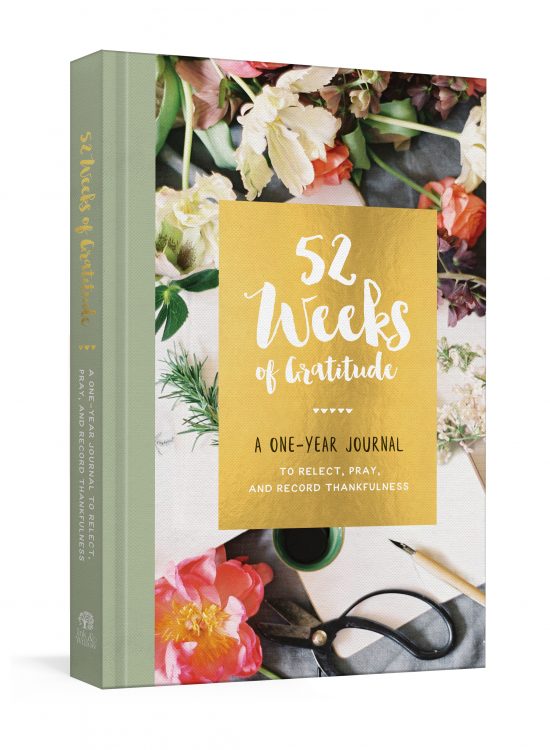 In the midst of daily chaos and concerns, readers can infuse spirituality and thankfulness into their lives with this beautiful journal that offers a simple way to lower stress and improve happiness. With its lovely full-color photographs and illustrations, this textured hardcover book is a perfect keepsake. The weekly format offers just the right amount of encouragement to inspire, motivate, and create a grateful heart in all who use its pages to record and reflect on their blessings each week.
Available at Penguin Random House
God Speaks in Whispers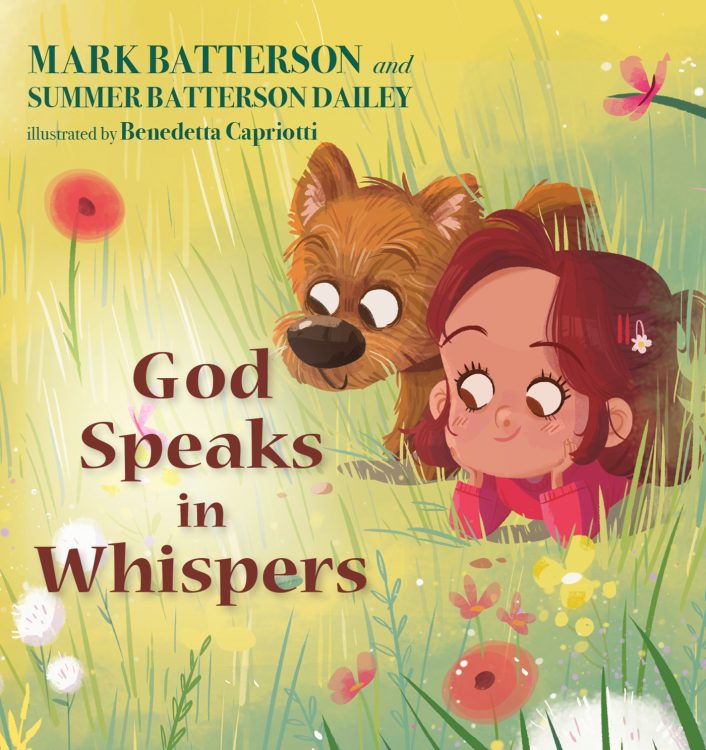 Children often begin their faith journey with basic but big questions like How does God speak to me? This charming picture book from the bestselling author of Whisper and his daughter provides a fun and clever answer! With a charming rhyme pattern and vivid pictures, Mark and Summer Batterson invite little ones to imagine how God might be showing them love every day, by leaning in close to hear God's whisper.
Available at Penguin Random House
What a Beautiful Name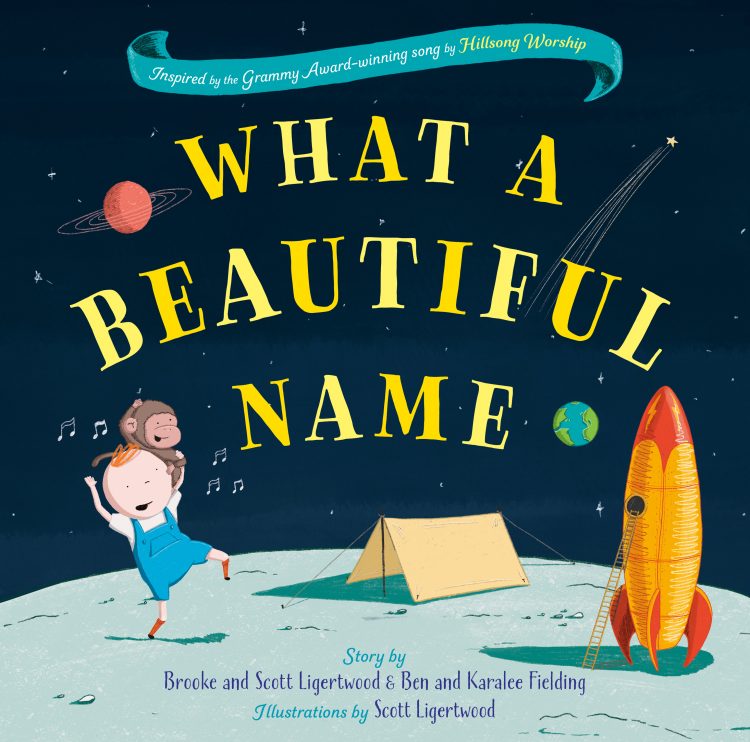 Based on Hillsong Worship's beloved Grammy-winning, chart-topping song, this fantastical journey of discovery is certain to inspire children who long to know more about Jesus and what draws people to Him. Join little Oliver and his monkey pal as they embark on a quest for the name in the song Oliver's mother sings. As they travel across land, sea, and space, they encounter beauty, wonder, and power. Each adventure in their epic journey leads them to the matchless name of Jesus—and to the realization that they don't have to go far to find Him.
Available at Penguin Random House
The Monster in the Hollows, Book 3 in the Wingfeather Saga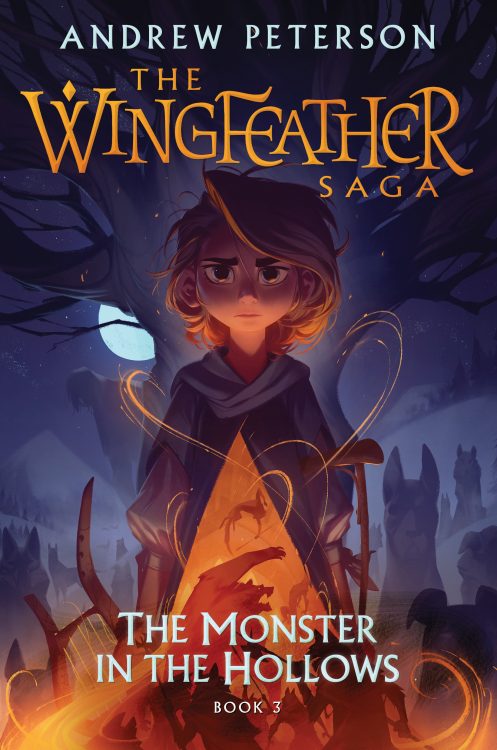 Now in hardcover for the first time, featuring all-new illustrations! Janner, Tink, and Leeli Igiby, the Lost Jewels of Anniera, are hiding from Gnag the Nameless in the Green Hollows, one of the few places in the land of Aerwiar not overrun by the Fangs of Dang. But there's a big problem. Janner's little brother–heir to the throne of Anniera–has grown a tail. And gray fur. Not to mention two pointed ears and long, dangerous fangs. To the suspicious folk of the Green Hollows, he looks like a monster. But Janner knows better. His brother isn't as scary as he looks. He's perfectly harmless. Isn't he?
Available at Penguin Random House
The Warden and the Wolf King, Book 4 in the Wingfeather Saga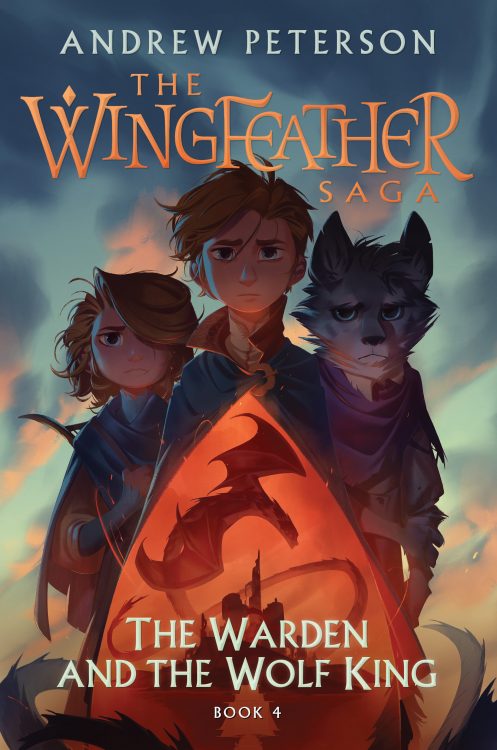 All winter long, people in the Green Hollows have prepared for a final battle with Gnag the Nameless and the Fangs of Dang. Janner, Kalmar, and Leeli are ready and willing to fight alongside the Hollowsfolk. But when the Fangs make the first move and invade Ban Rona, the children are separated. Janner is alone and lost in the hills; Leeli is fighting the Fangs from the rooftops of the city; and Kalmar, who carries a terrible secret, is on a course for the Deeps of Throg. Monsters and Fangs and villains lie between the children and their only hope of victory in the epic conclusion of The Wingfeather Saga.
Available at Penguin Random House
The Time of Green Magic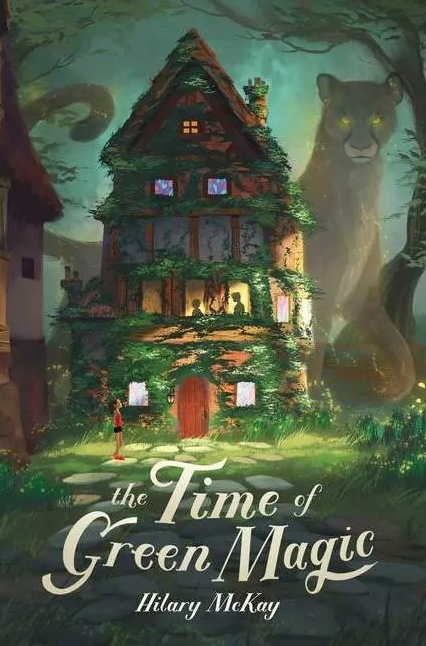 When Abi's father marries Max and Louis's mom, their families start over together. Abi suddenly finds herself the middle child, expected to share far too much—especially with grubby little Louis. Then they move into an eerie, ivy-covered house, big enough for all of them. But for the children, strange things start to happen in that house. Abi reads alone and finds herself tumbling so deep into books, they almost seem real. Louis summons comfort from outdoors, and a startling guest arrives—is it a cat or something else? Max loses his best friend…and falls in love. Meanwhile, Louis's secret visitor is becoming much too real. Now Abi, Max, and Louis must uncover the secrets of their new home—for there can be danger in even the most beautiful magic.
Available on Amazon
Magic Dark and Strange
When Catherine is given the unusual task of collecting a timepiece from an old grave, she is sure that the mysterious item must contain some kind of enchantment. So she enlists Guy Nolan, the watchmaker's son, to help her dig it up. But instead of a timepiece, they find a surprise: the body of a teenage boy. And as they watch, he comes back to life—not as the pale imitation that Catherine can conjure, but as a living, breathing boy. A boy with no memory of his past. This magic is more powerful than any Catherine has ever encountered, and revealing it brings dangerous enemies. Catherine and Guy must race to unravel the connection between the missing timepiece and the undead boy. For this mysterious magic could mean the difference between life and death—for all of them.
Available on Amazon
The Daring of Della Dupree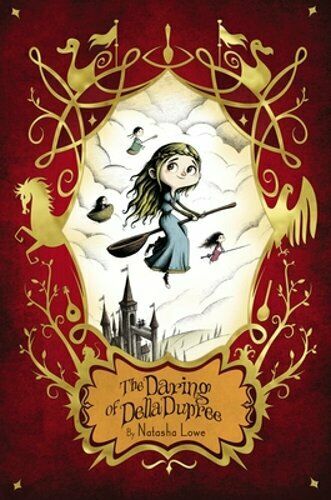 One morning Della is in the library early to work on her spells before class. Thinking about her name again, she finds herself chanting, "Twelve twenty-three, twelve twenty-three, Ruthersfield was founded by Witch Dupree." But the open closet of time travel amulets nearby means her careless words have serious consequences. A mysterious wind gusts through the library and sweeps Della back to the year 1223. She ends up alone in a strange time with no idea how to get back home. Della has never had much confidence in her magic, but left with no choice, she must use her spells and ingenuity to find her way back across the centuries—and maybe finally feel she's earned her name.
Available on Amazon
Beetle & the Hollowbones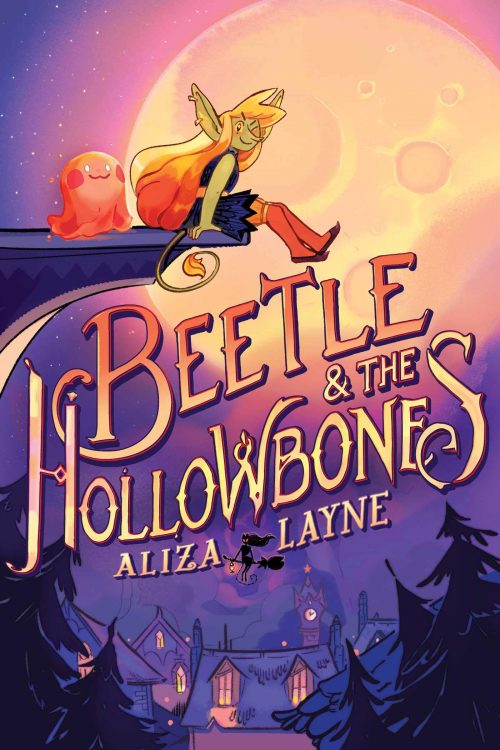 In the eerie town of 'Allows, some people get to be magical sorceresses, while other people have their spirits trapped in the mall for all ghastly eternity. Then there's twelve-year-old goblin-witch Beetle, who's caught in between. She'd rather skip being homeschooled completely and spend time with her best friend, Blob Glost. But the mall is getting boring, and B.G. is cursed to haunt it, tethered there by some unseen force. And now Beetle's old best friend, Kat, is back in town for a sorcery apprenticeship with her Aunt Hollowbone. Kat is everything Beetle wants to be: beautiful, cool, great at magic, and kind of famous online. Beetle's quickly being left in the dust.
Available on Amazon
Daniel's Apple-Picking Adventure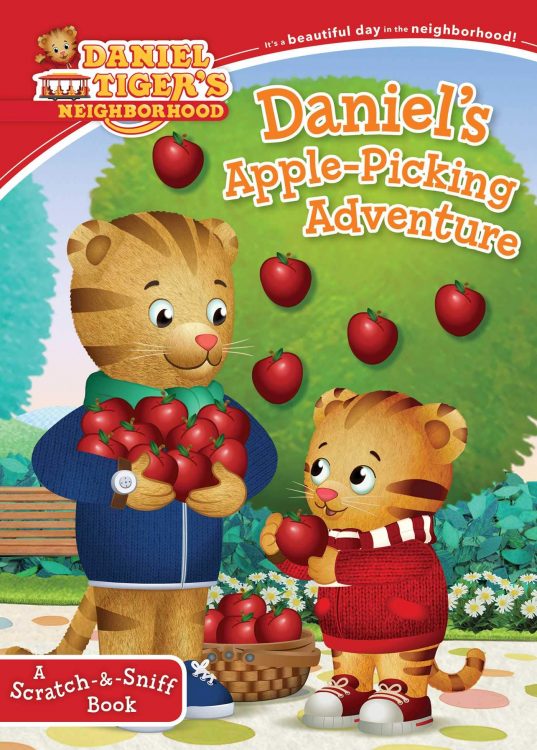 It's a crisp fall day, and Daniel's family is picking apples at the Enchanted Garden. Daniel isn't big enough to reach all the apples, but he learns that he can still help out in his own special way. This board book includes scents on every page that smell just like fall!
Available on Amazon
Dream Animals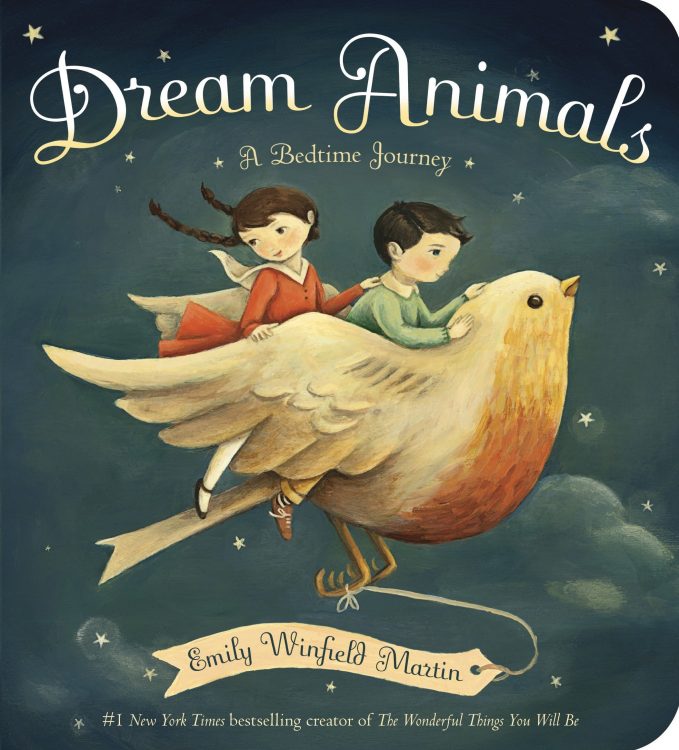 Snuggle into bed and discover what your dream animal might be and where it could take you! Could it be a bear who brings you to bake pastries? A fox who ushers you into a magical forest? Mermaids with whom you can sip tea? With a perfect nighttime rhyme and gorgeous illustrations, this book is the ideal addition to any bedtime reading routine. Little ones won't mind closing their eyes once they learn what wonders await in their dreams.
Available on Amazon
10 Minutes till Bedtime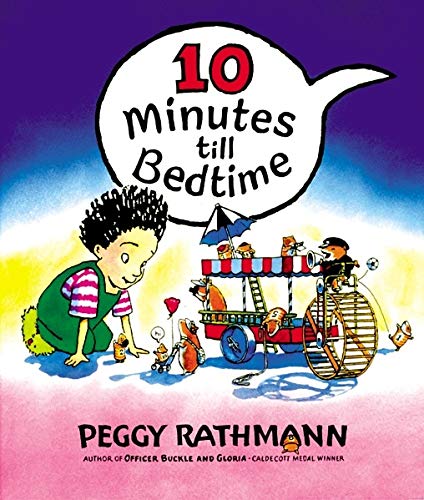 The countdown to bedtime is about to begin when a family of hamsters arrives at the front door. "All aboard," shouts the child's pet hamster, and it's off to the kitchen for a snack, to the bathroom for toothbrushing, to the bedroom for a story. And just as the child starts to read, more hamsters stream through the front door and the escapades accelerate as the countdown continues. Now in a sturdy board book format, this favorite bedtime book will stand up to many story times, naptimes, and bedtimes.
Available on Amazon
Little Owl's Night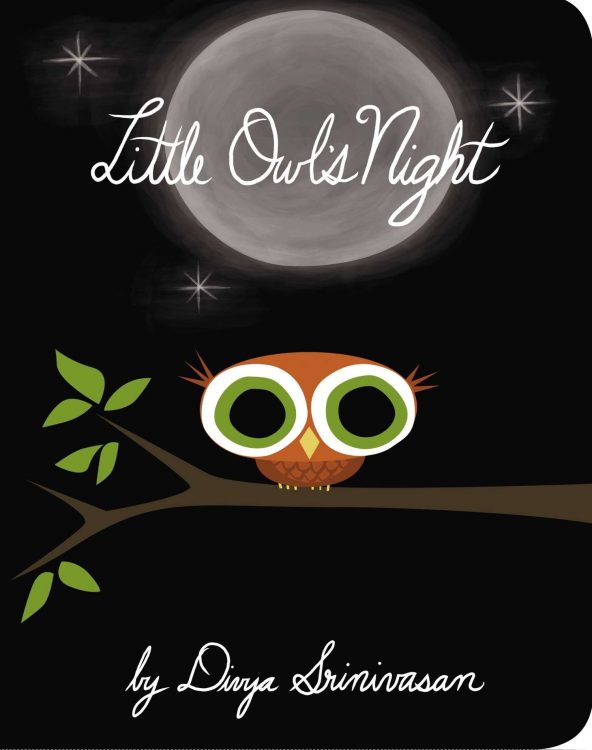 It's evening in the forest and Little Owl wakes up from his day-long sleep to watch his friends enjoying the night. Hedgehog sniffs for mushrooms, Skunk nibbles at berries, Frog croaks, and Cricket sings. A full moon rises and Little Owl can't understand why anyone would want to miss it. Could the daytime be nearly as wonderful? Mama Owl begins to describe it to him, but as the sun comes up, Little Owl falls fast asleep.
Available on Amazon
Spooky Sticker Surprise! (Ryan's Mystery Playdate)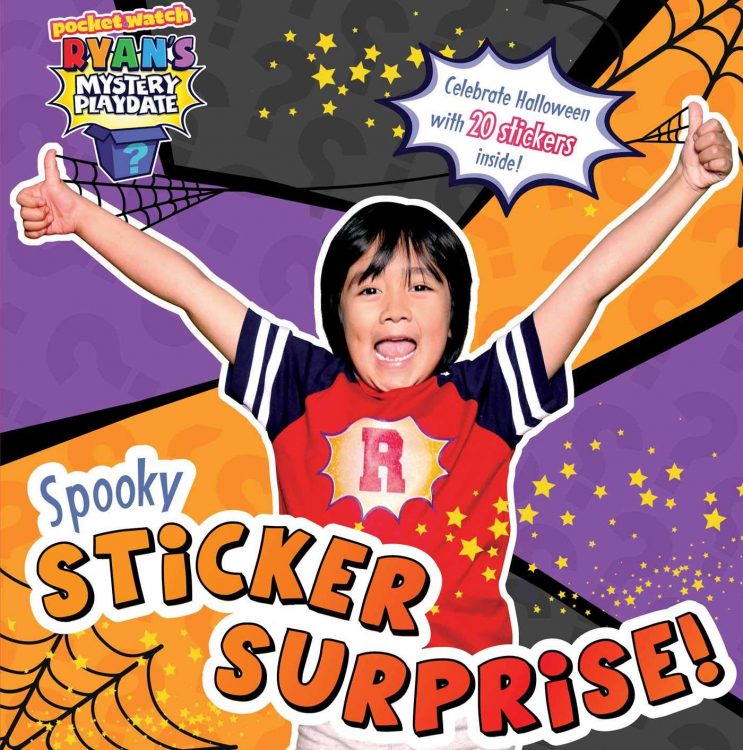 Ryan is going on a spooky playdate! Readers will use the stickers to befriend a werewolf, catch spiders in a web, and go trick-or-treating. They'll even discover what costume Ryan is wearing for Halloween!
Available on Amazon
Unicorns Are the Worst!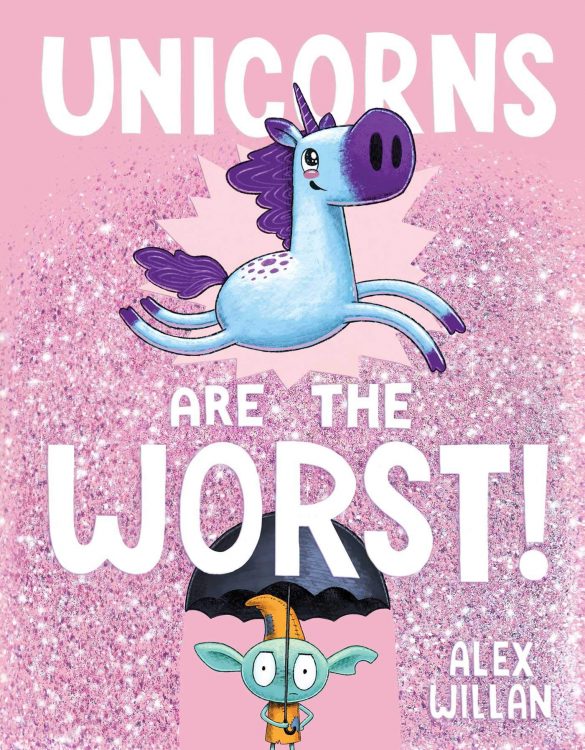 Perfect for fans of Dragons Love Tacos and Unicorn Thinks He's Pretty Great, this wildly funny and imaginative picture book celebrates the value of differences as a grumpy goblin gets to know his new unicorn neighbors. It's an undeniable fact that unicorns are the worst!
Available on Amazon
One Black Cat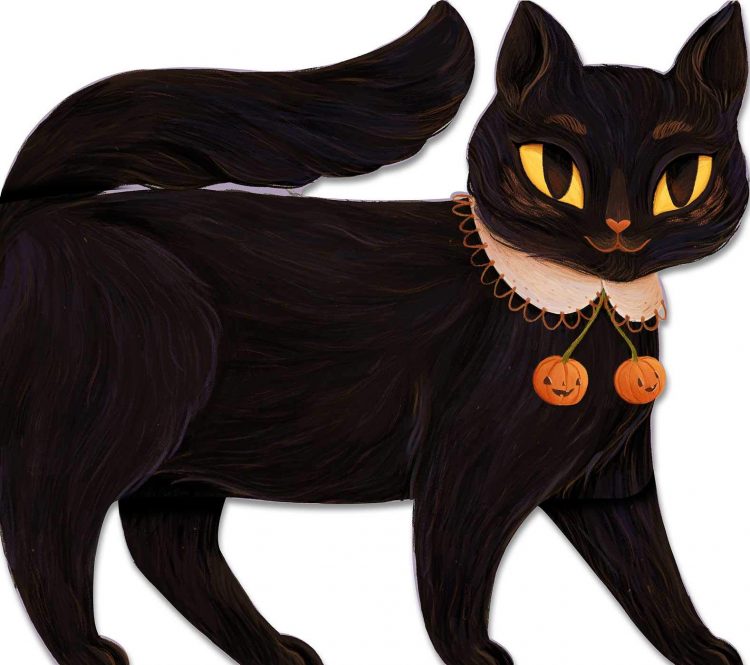 One black cat is out on Halloween night. As he walks along, he meets some trick-or-treaters dressed as unicorns, superheroes, and princesses! Will he be able to find his perfect witch? One Black Cat is a perfectly playful celebration of Halloween night!
Available on Amazon
Guion The Lion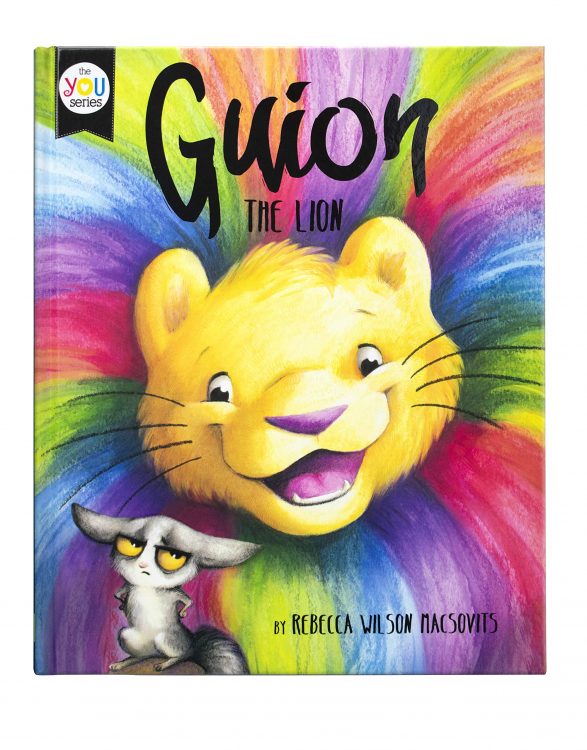 Get ready for whimsical delights and discoveries! A pirate adventure, dinosaur sightings, a magical kingdom with dragons, and more await you in the new book, "Guion The Lion" by Rebecca Wilson Macsovits. Guion's an imaginative little lion who sees things a bit differently from his friends. That is, until they learn to appreciate his unique perspective and shift how they look at the world around them. Full of themes like empathy, curiosity, and adventure, "Guion The Lion" shows little readers (and bigger ones, too!) that appreciating differences and embracing others ideas can lead to unimaginable fun! There's beauty all around you if you open your eyes. Unlock your kids' and students' imaginations and give them the keys to find magic moments in the everyday.
Available on Amazon
Llama Llama Red Pajama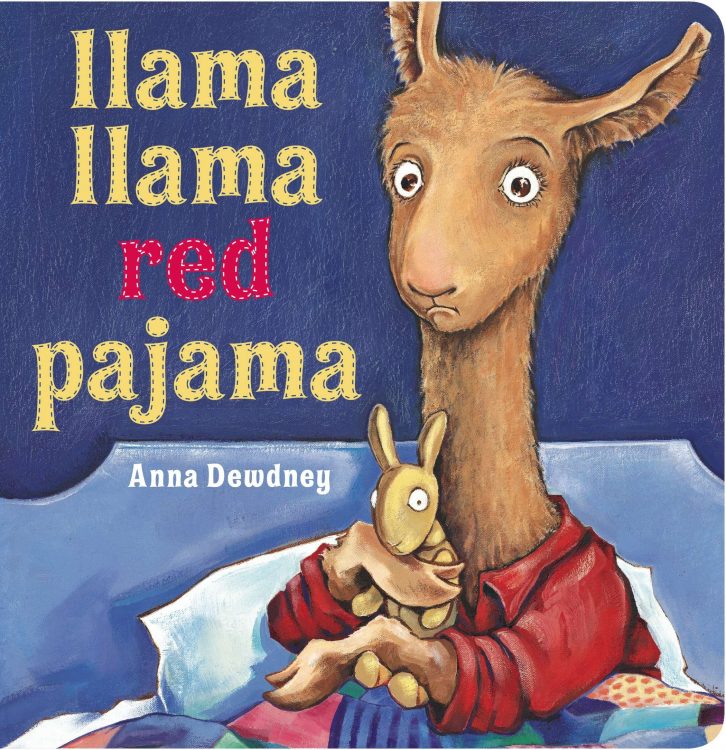 Llama Llama's tale of nighttime drama has charmed readers for over a decade and makes an ideal story for bedtime reading. With this board book edition, Anna Dewdney's infectious rhyming text and expressive artwork are availabe to the youngest readers. Children will relate to Baby Llama's need for comfort, as much as parents will appreciate Mama Llama's reassuring message.
Available on Amazon