Silent as the Grave (Light as a Feather Book 3)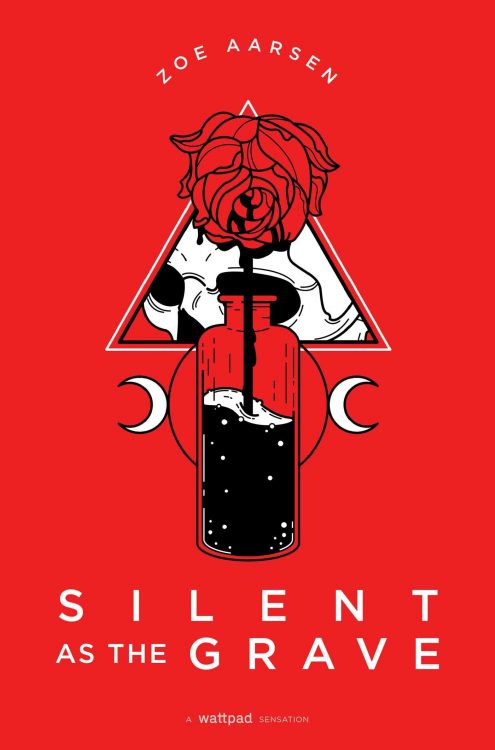 McKenna has managed to rid Violet of the curse claiming the lives of so many in Willow, Wisconsin, but evil still plagues the town. McKenna's friend Mischa now carries the curse, and when it comes for her family, she pledges revenge on those she deems responsible for their deaths…including McKenna and everyone she holds dear.
Available on Amazon
Bye-Bye, Blue Creek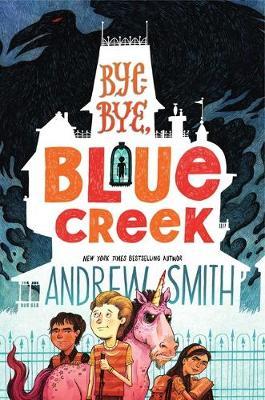 All twelve-year-old Sam Abernathy wanted to do was make the most of his last few weeks in Blue Creek before he has to say goodbye. Goodbye to the well he fell in eight years ago; goodbye to cooking at Lily Putt's snack bar; goodbye to his overdramatic best friend, Karim; goodbye to unsweetened iced tea at Colonel Jenkins's Diner every Saturday with Bahar (who he does not have a crush on); goodbye to his old life. But the arrival of the Monster People throws a wrench into his plans. Things only get worse when the new family hires Bahar to babysit their child, Boris, who is almost certainly a cannibal. And then—scariest of all—they employ Sam's catering services. He can't possibly say no.
Available on Amazon
Henry Heckelbeck and the Haunted Hideout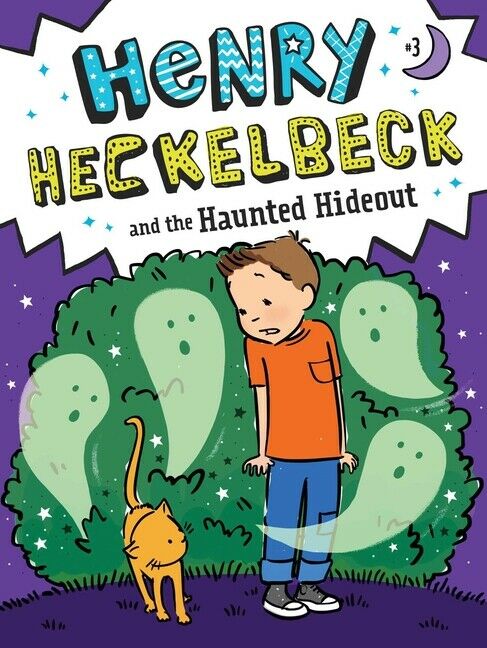 Henry is just like any other normal kid. He plays soccer. He isn't a huge fan of homework. He even has an older sister, Heidi. What's not so normal about Henry is that he's magic. Henry also needs a hideout. He needs a place to play with his best friend where his sister can't bother them. A hideout like this calls for a magic spell. But can magic make a hideout haunted?
Available on Amazon
Escape from the Roller Ghoster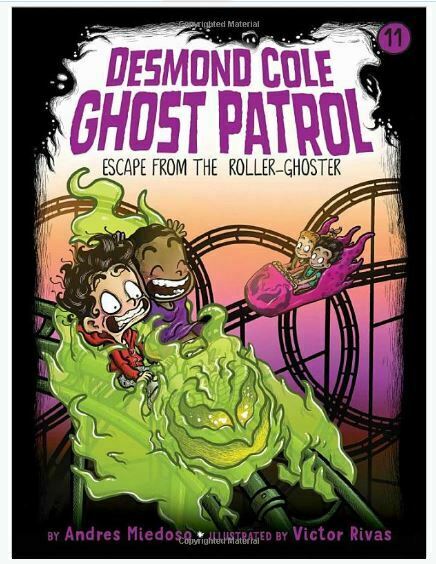 The Kersville Amusement Park is always a good time, but it also gives a new meaning to the term "thrill rides." That's because, in addition to being a popular destination for heart-pounding fun, the park is also just a little bit haunted. Join Desmond and Andres as they try to enjoy their day at the amusement park while being chased by ghosts! Warning: You must be this tall to read this book.
Available on Amazon
Basil and the Library Ghost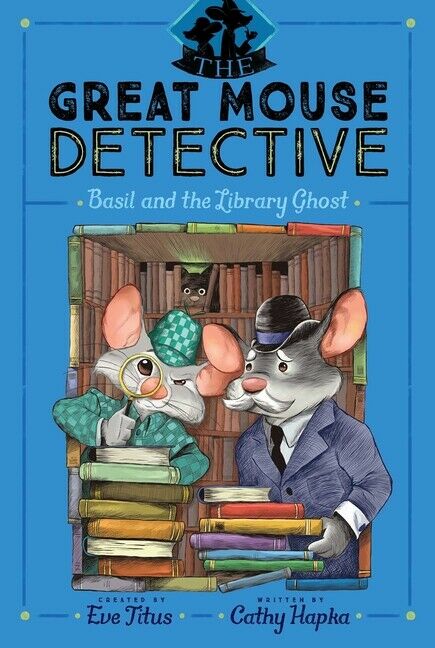 Basil of Baker's Street, the masterful mouse detective who studied under Sherlock Holmes, is on his way to a school reunion with his old friends from Ratcliffe College. Along for the trip is his steadfast companion, Doctor Dawson. But all is not well, as they soon learn that the dastardly Ratigan has escaped from prison in London. Could the rat possibly be planning revenge against his old nemesis, Basil himself? But before Basil and Dawson can worry too much about the wily rat, they hear another piece of worrying news. The duo arrives in Oxford only to be informed that the library of Basil's old college is haunted! The students are thoroughly spooked, and the whole mess threatens to sour the festive mood of the reunion. Basil, for one, doesn't believe in the supernatural and plans to put the rumors to rest.
Available on Amazon
The Creature in Room #YTH-125 (Franken-Sci High Book 5)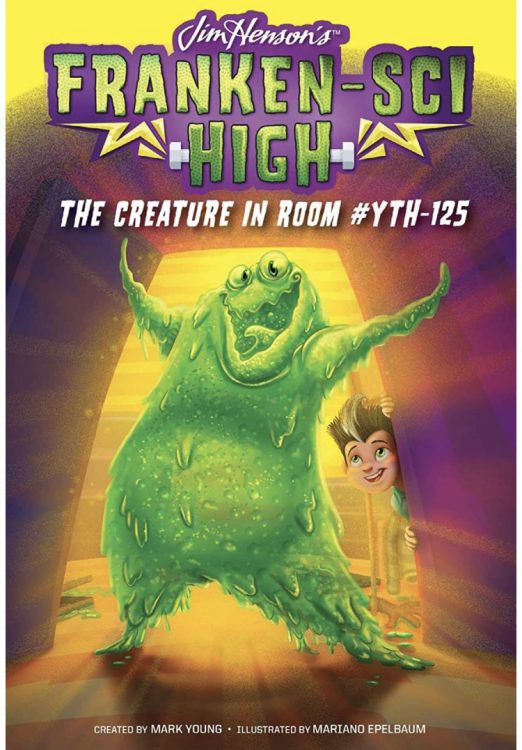 There's a school field trip coming up, and most Franken-Sci High students can't wait to venture off the school campus. But Newton Warp's roommate, H.G. "Higgy" Vollington, only wants to go if he can find a way to look human. Higgy usually flaunts the green goo he is made of, but when he lived out in the real world, regular people always stared at him. Newton, Shelly, and Theremin try various ways of making him less green, but nothing works. They need to go to the enemy for help: Mimi Crowninshield is a genius when it comes to inventing creepily-realistic cosmetics. She agrees to help Higgy if the friends tell her Newton's big secret. Newton doesn't know the answer to the mystery of where he came from, but now he has more reason than ever to figure it out!
Available on Amazon
Monster of Disguise (Junior Monster Squad Book 4)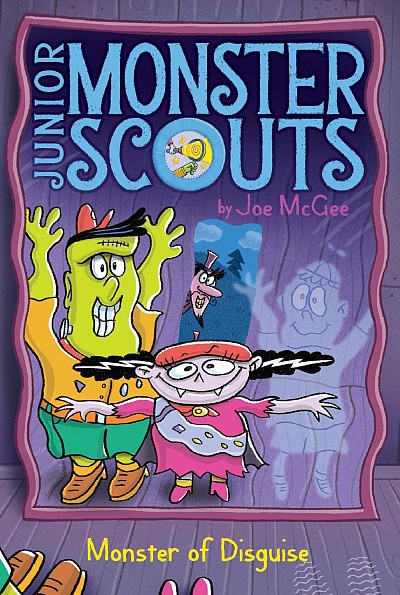 A carnival has come to The Village, complete with a fun house! But what the villagers don't know is that Baron Von Grump is behind it. If the villagers won't be silent on their own, he'll hypnotize them and finally get the peace and quiet he needs! When Junior Monster Scouts Vampyra, Wolfy, and Franky go to the carnival with their new friend George, the Invisible Boy, they can tell not everything is fun and games. Everyone is under some kind of spell! Can the little monsters beat Baron Von Grump's mesmerizing fun house mirrors and free the villagers?
Available on Amazon
Ready, Set, Scream! (Hotel Transylvania: The Series)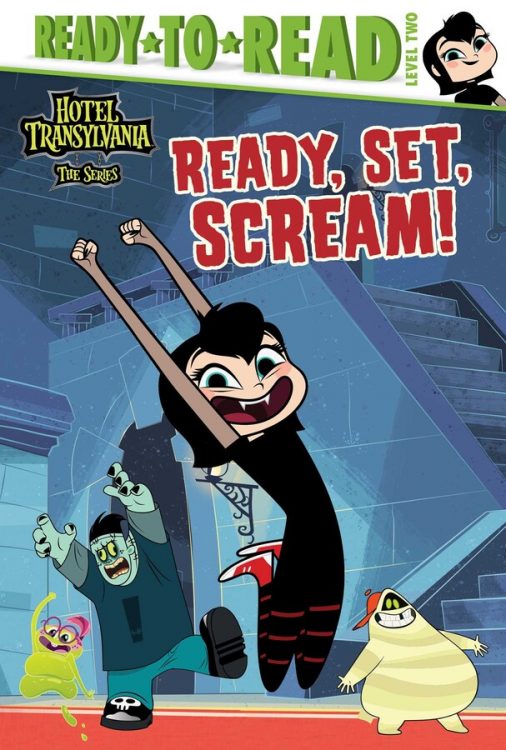 It is the spookiest day of the year…Scream Day! Monsters are coming from all over Transylvania to see who's the scariest monster of all. Of course, Drac and Aunt Lydia expect Mavis to enter the contest. The problem is, Mavis doesn't want to scare anyone!
Available on Amazon
In A Spooky Haunted House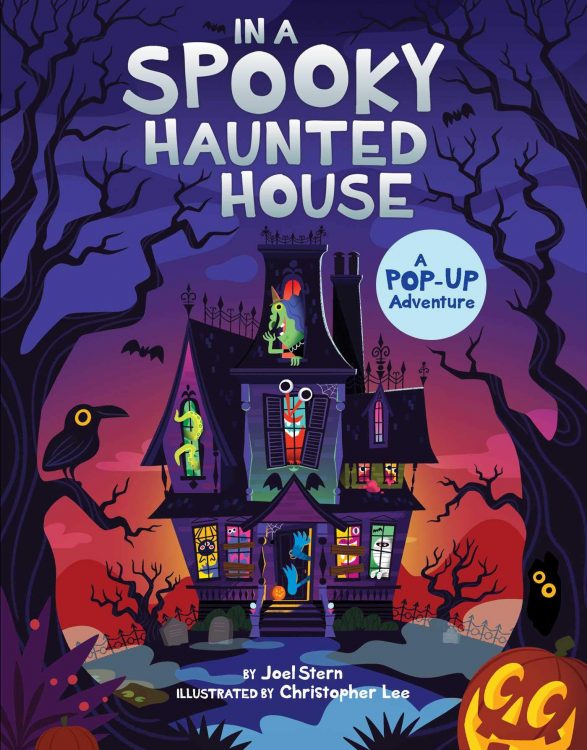 Welcome to a kid-friendly pop-up book that's perfect for tiny trick-or-treaters. Join a ghost-host as readers travel inside a haunted house to discover the many spooky sights on Halloween night. A sturdy page-turner, In a Spooky, Haunted House has fun and interactive, three-dimensional scenes with tricks and treats for kids of all ages.
Available on Amazon
My Creepy Valentine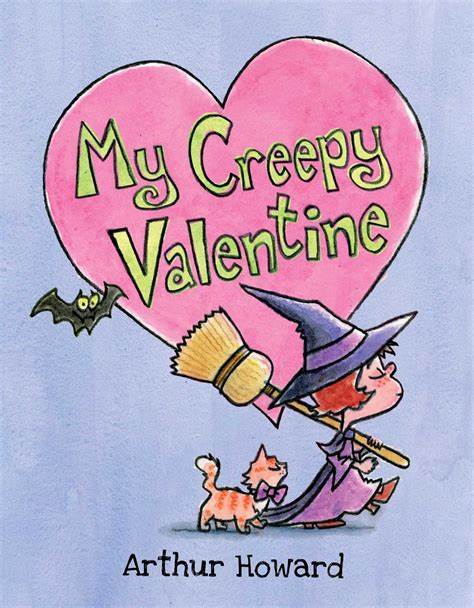 Mitzi the witch and her kitten Hoodwink love all of the holidays except one: Valentine's Day. It's lovely-dovey, and witches only like things that are creepy-crawly. Then Mitzi meets Spencer. Spencer can wiggle his ears! He plays on the monkey bars upside down! And when he shoots milk out of his nose, Mitzi can't look away. For the first time, she wants to make a valentine for a special someone. But what message will spell success and get her a valentine in return?
Available on Amazon
Where Do Diggers Sleep At Night?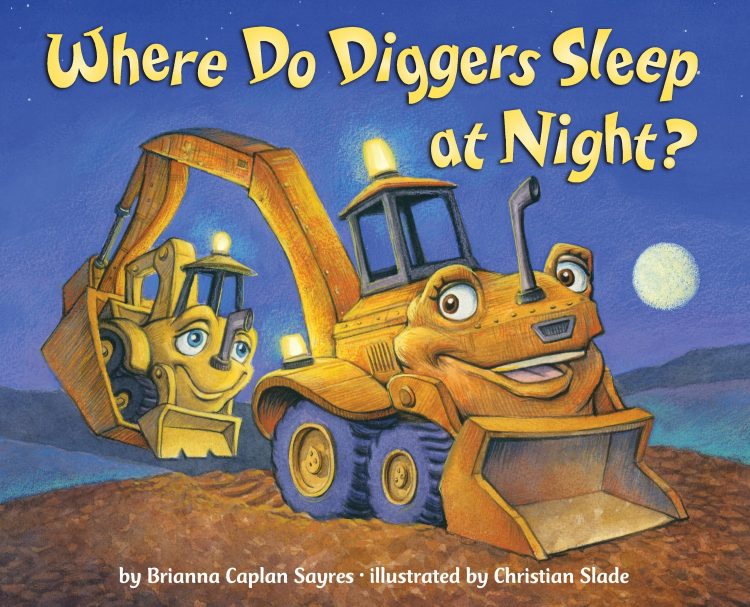 Discover what bedtime looks like for the snowplows, dump trucks, giant cranes, and more that dot the pages of this irresistible construction story. Just like you and me, the vehicles in this story get tuckered out after a long day of hard work and need to quiet down and settle in for sweet dreams. Young readers will surely identify as these trucks ask for one more story while their parents sing them a goodnight song and send them off to bed.
Available on Amazon
Goodnight, Numbers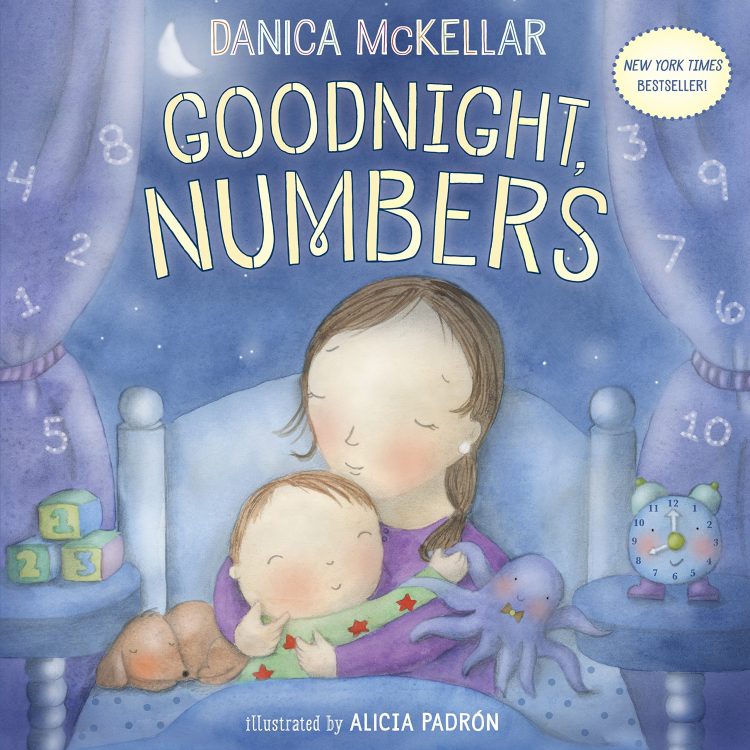 This deceptively simple bedtime book sneaks in secret counting concepts to help make your 2-5 year old smarter . . . and by the end, sleepier! The first in the McKellar Math line, Goodnight, Numbers gives your child the building blocks for math success. As children say goodnight to the objects all around them—three wheels on a tricycle, four legs on a cat—they will connect with the real numbers in their world while creating cuddly memories, night after night. Loving numbers is as easy as 1, 2, 3!
Available on Amazon
I Love My Fangs!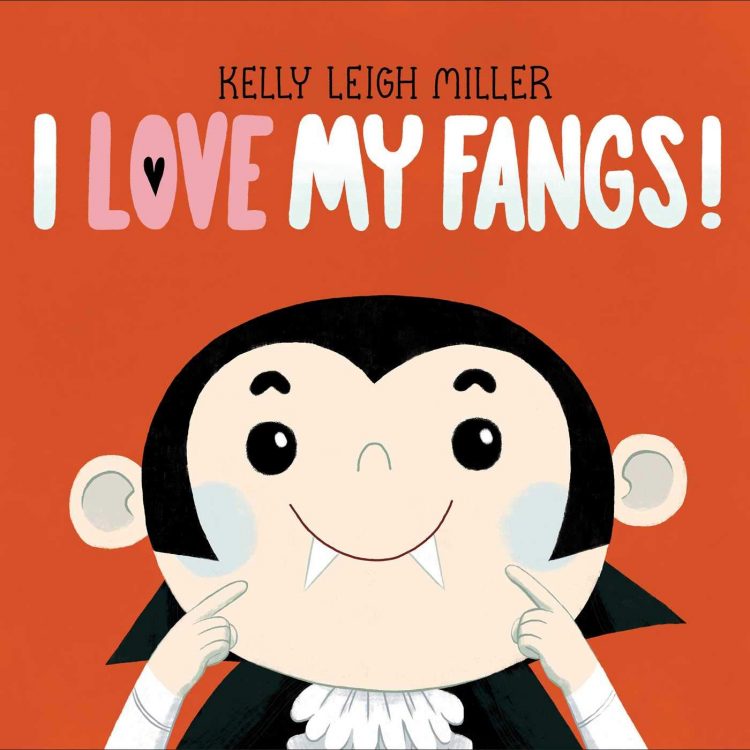 Young Dracula loves his fangs. They are pointy. They are sharp! They are a cherished family trait. So one day, when a fang wiggles…and jiggles…and falls loose, Dracula doesn't know what to do. He tries pushing it back in. Then taping it. Then sticking it. Because a vampire can't have only one fang!…Right?
Available on Amazon
Meditative Stone Art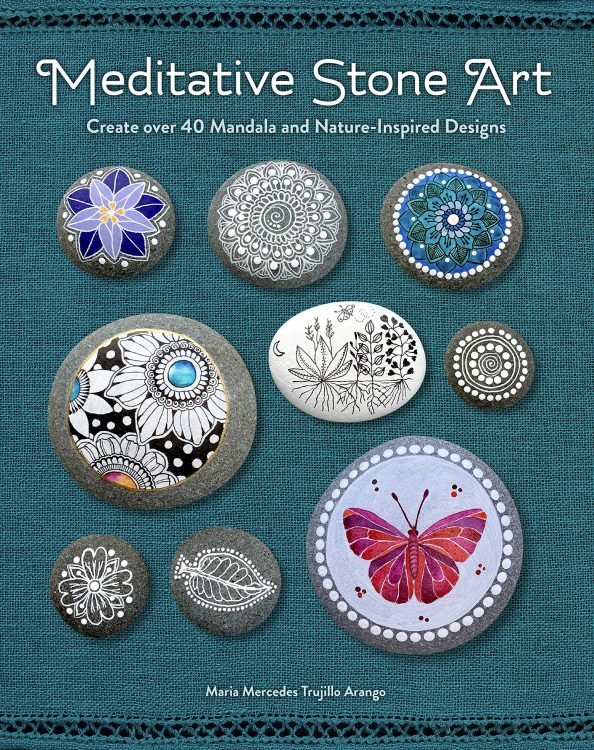 Chock-full of beautiful photography and easy-to-follow instructions to get your designs just right, along with drawing tutorials and information about gathering the perfect stones, tools and supplies, and art techniques, Meditative Stone Art will have you feeling inspired, focused, and relaxed in no time.
Available on Amazon
The Keto For One Cookbook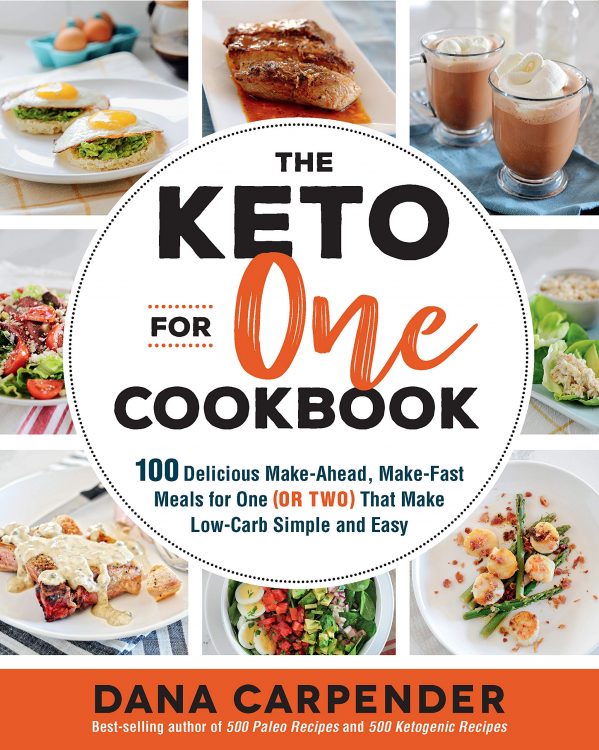 Single-serve cooking is one of the biggest challenges when trying to adhere to an eating plan. Most recipes are portioned for 4–6 servings, which means you'll be eating the same thing for a week or trying to adjust recipes and struggling to figure out proper cooking times and fractions of measurements. With keto, you also have the additional challenge of balancing your macronutrients—a few too many carbs or not enough fat and your recipe is no longer in the ketogenic zone.
Available on Amazon
Super Low-Carb Snacks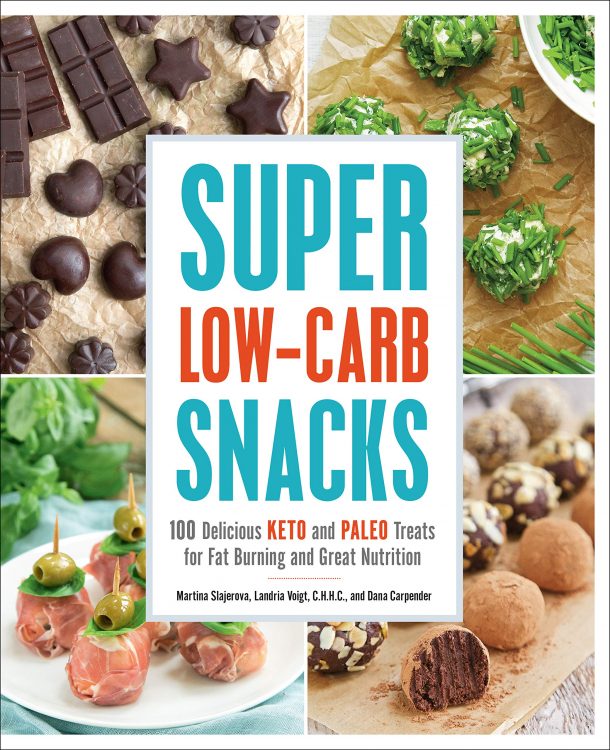 Snacks are essential for getting the proper amount of nutrients and keeping us energized during busy days at work, school, and the gym. While most snacks are made of carb-laden, allergy-provoking ingredients, these low-carb snack recipes are filled with healthy, nourishing ingredients that you can feel good about including in your diet. You'll find plenty of superfoods, like coconuts, sweet potatoes, and almonds. Many of the recipes are quick and easy to make, and most take under 15 minutes to prepare!
Available on Amazon
The Little Kitten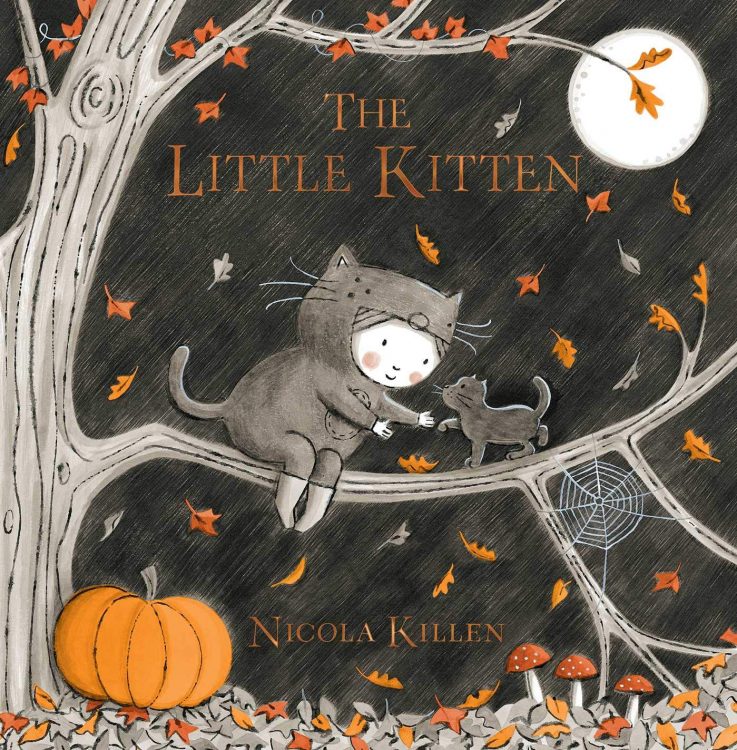 Ollie and her cat Pumpkin are out frolicking on a beautiful fall day when they come upon a tiny kitten shivering in a pile of fallen leaves. Ollie warms the kitten up and the three become fast friends, but when Ollie sees "Lost Kitten" posters hanging on the trees in the forest, she knows she has to help her new friend get home. As Halloween draws nearer, magic is afoot, and Ollie's good deed is rewarded in an unexpected way.
Available on Amazon
The Unofficial Disney Parks Cookbook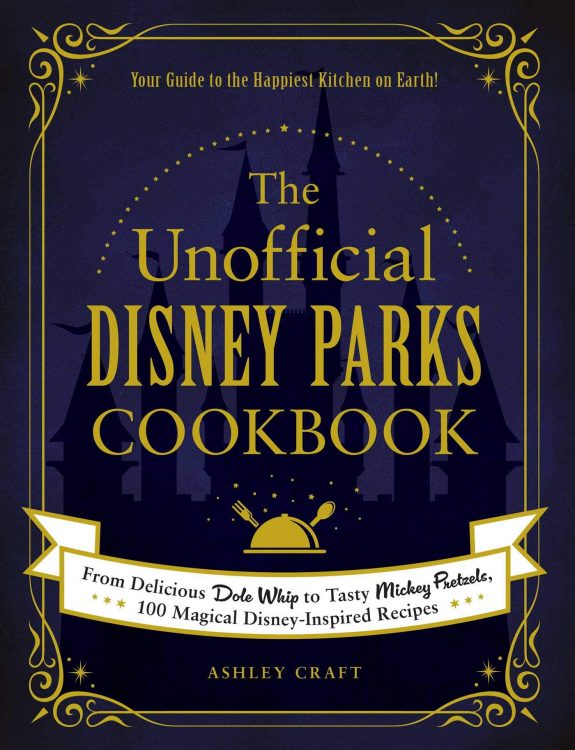 With The Unofficial Disney Parks Cookbook you can bring the magic of Disneyland and Walt Disney World snacks and treats right to your home. Recreate favorites like the classic Dole Whip and Mickey Pretzels to new favorites like blue milk from Star Wars land and Jack Jack's Cookie Num Nums from Pixar Pier. These 100 recipes inspired by iconic yummies are perfect whether you are a forever Disney fan or just love a good snack. Now you can feel as if you shared a snack with Mickey himself right from the comfort of your own home!
Available on Amazon