It's hard enough being a mom. Juggling work, kids, and a social life can seem impossible at times. But it's important to remember that you also need to take care of yourself! One of the ways you can do this is by paying attention to your appearance. Here are 10 reasons why moms should care about their appearance: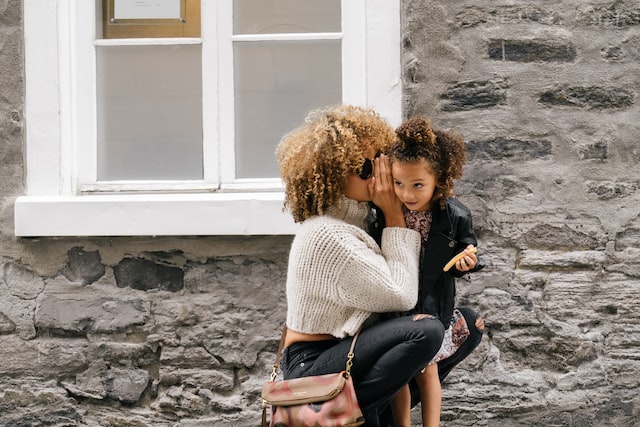 Photo by Sai De Silva on Unsplash
Self-confidence
When you look good, you feel good. If you're feeling confident in your appearance, it will give you an extra boost of energy to tackle all the obstacles that come with being a mom.
Presentation Matters
From playdates to parent-teacher conferences, presentation is important. You want to make sure that other moms and teachers view you as put together and well-kept–this can increase their respect for you and help get things accomplished faster!
Professionalism
Are you a working mom? Keeping up with the latest trends helps give off a professional vibe when pitching ideas or making presentations.
A "ME" Day
We all need time for ourselves and taking time to style your hair or pick out an outfit can be a great way to relax. Playing around with makeup and fashion is a form of self-expression that's fun for both you and the kids!
Show off Your Style
Fashion is all about expressing who you are through what you wear. It's also a great way to make mom friends–you can bond over trends, styles, and shopping trips! Dye your hair a new color and preserve that style with high quality hair care products like sulfate free shampoo and conditioner to keep your look fresh.
Get Compliments
Who doesn't like compliments? Looking good is sure to get you some positive comments which boosts your confidence even more.
You're an Example for Your Kids
Your children learn by example so it's important to show them that you take pride in yourself and your appearance. They'll be more likely to do the same when they grow up!
Get Active
There's nothing like a cute outfit to motivate you to get active and boost your energy levels. Looking good while exercising can help keep you on track with your fitness goals. Plus, it's an excuse to buy some new workout clothes!
Stand Out From The Crowd
It's nice to feel unique, especially amongst all the other moms at school pick-up or play dates. With fashion trends changing all the time, there are endless possibilities of looks that will make you stand out from everyone else.
Be A Trendsetter
Be the envy of all the other moms and try out some new looks. From a bold lipstick to statement jewelry, you can mix-and-match pieces that will make you stand out in a crowd.
At the end of the day, it's important to remember that taking care of your appearance isn't just about looking good for others – it's also about feeling good for yourself! Moms should take time for themselves and focus on their own wellbeing–it'll give them more energy to tackle life's craziest moments. So go ahead and put together some trendy outfits and have fun with it! You deserve it.