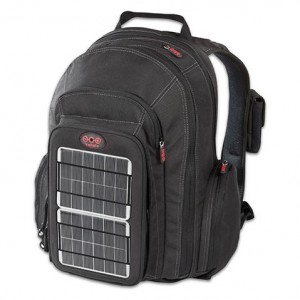 Forget January 1st! Every mom knows that September is the start of the real New Year! Now is the perfect time to think about the little changes you can make in your life to live more sustainably – September is all about new beginnings!
And it all starts with a #smallstep. Even one can have a big impact. At Pure Energies, we've worked with thousands of families who took a #smallstep toward clean energy by choosing to go solar. Often, we see that one #smallstep starts a wave that travels down the street … around the block … and through an entire community.
Whether it's to carpool to school, make litterless lunches, start up Meatless Mondays (beef farming is tough on the environment!), or turn out the lights before you leave, every #smallstep makes a difference and sets an example.
Tell us one small way how you can make a change! Then spread the word!
Share your #smallstepand you'll have a chance to win one of 10 packages of a solar backpack and $500 cash!
Did you know solar backpacks produce enough clean energy to power a device in just 3 hours? Not to toot our own horn or anything, but the cost of solar panels has plummeted with new technology, and solar's as clean as energy gets!
#smallstep towards PURE sustainability
Key points:
Even one #smallstep can make a difference
You can share your #smallstep with friends and family and inspire them to take a #smallstep too
Be a sustainability role model for your kids
Submit your #smallstep on www.pureenergies.com and be automatically entered into the contest. Winners will be drawn at random and posted on our #smallstep page on August 27th. No purchase is required.
Enter the Pure Energies for your chance to win 1 of 10 solar backpacks, each with $500 CASH!
Prize is: Voltaic Solar Backpack/Offgrid model (MSRP $199): http://www.voltaicsystems.com/offgrid
and we upped the prize money to $500 to make it more interesting!