You are making your home sewing projects, and you love every moment of it. However, the one problem that you have is that at the end of your project, there is just something wrong about it. It doesn't look right. This might be because you didn't press your sewing project as you were making it.
Iron for sewing and sewing pressing is essential during the making process. If you don't press your projects, it can look incorrectly when you are done with the project. These are some information and the reasons why pressing is so important for home sewing projects, to ensure that it looks professionally made.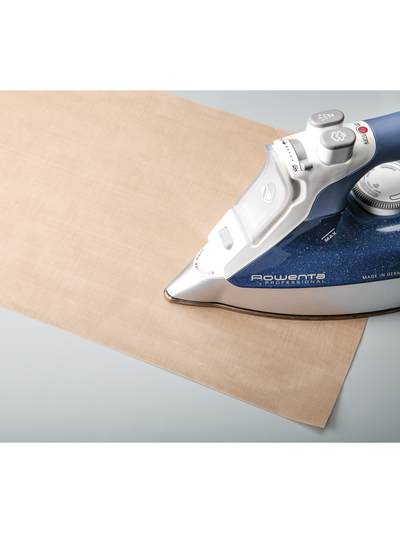 The difference between pressing and ironing
Before you can start pressing or ironing your sewing projects, you first need to know the difference between these two. There is a huge difference between pressing and ironing. Especially, during the sewing process. This is the difference so that you can know the difference and to know which one you should do when you are sewing.
Ironing is when you are moving the iron back and forth to get rid of wrinkles. This isn't something that you need to do a lot during the sewing process.
Pressing is when you are pressing on the seams of the project that you are making. It is to ensure that the seems are flat and that you are making sure that there is a visible fold. This is needed for many different sewing projects.
Why is it important to press your home sewing projects?
There are many reasons why this is important to press your home sewing projects, during the making process. This isn't just to ensure that the sewing is made as easy as possible, or that your project is looking as professional as possible. There are other reasons as well why iron for sewing is essential.
You will not be able to make your work look polished and professional when you don't press your seams that you are making as you going on with the sewing project.
When you don't iron your material before you start using it, it will result in cuts that aren't correct and that won't be straight.
There are many different sewing techniques that are making your projects look professional that will be difficult to master without ironing and sewing your work as you are going along. This might be the reason why you are struggling with it in the first place.
You can permanently change the shape of the fabric and your sewing project by just ironing and pressing it. Making it really easy to manipulate your sewing project, without having any difficulty.
You might get stuck in a sewing step because you didn't press the seams beforehand. Now you can't get the next step correct, because of it. This can become really frustrating.
Tools that you will need when you are pressing your sewing projects
If you think that the only tool that you will need to press your sewing projects, then you are mistaken. There are many other tools that you might need to press and iron your projects successfully and correctly. The moment that you know these tools, and have it in your sewing kit, you will find that it is a lot easier to create professional-looking sewing projects.
Pressing cloth. Something that you can put over your sewing project to protect it from direct heat. There are many materials that can get damaged with heat, and by using a pressing cloth is protecting it from getting damaged, but you will be able to press it correctly.
Spray bottle of water. This is something that will make pressing and ironing your sewing projects a lot easier. Especially if you are working with materials that are hard to press and to iron. The water is making it easier to manipulate and to press.
A steam iron might be the best tool that you can have in your sewing kit. The higher the iron, the better your results in creating seams will be.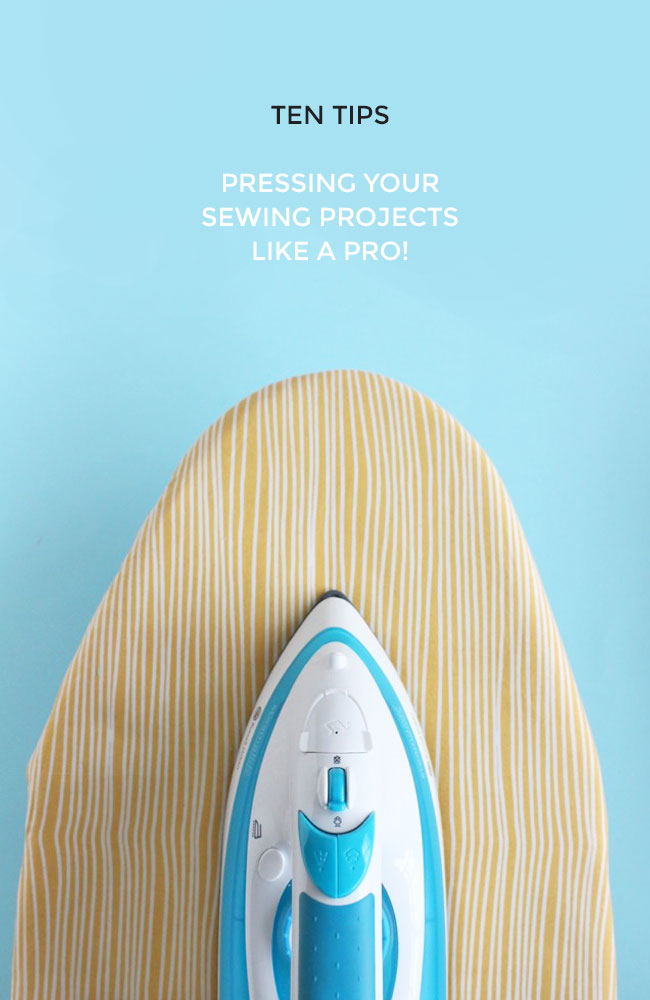 Tips to consider when pressing your sewing projects
There are a couple of things that you should consider when you are pressing or ironing your sewing projects. Things that will mean the difference between having success with your sewing project and making a mistake.
When you are pressing your project, make sure that you know if the material can take direct heat. If not, you can damage the material and then you will need to start all over again. If you are unsure if you can press the project using a direct iron, you should consider using the pressing cloth. Spraying water on the cloth will make the protection even better.
If you don't consider pressing the seams as you are going along, then you will get some troubles along the way. You will have a huge change in using the wrong seam or the seam or you might not get a professional-looking result. Pressing as you are going along is essential for straight seams and to ensure that the clothes look professionally made.
Many people don't press and iron their sewing projects as they are continuing with the project, the bigger the change that they might make a huge mistake along the line. It doesn't matter what type of material you are using, or what type of project you are making, you will need to press and iron it, to make it look professional.