Do you spend more time looking at viewing options on Netflix than watching the shows? It's happened to all of us. Netflix has many great movies and series, but there are even more great choices if connect to the Netflix servers in other countries. Here's a quick guide to some of the best series available now.
Elite (2018)
Genre: Crime, Drama, Thriller
IMDB Score: 7.6
Rotten Tomatoes Score: 91%
Starring: Danna Paola, Miguel Herrán, María Pedraza
Creators: Darío Madrona, Carlos Montero
The most exclusive private school in Spain admits three teenagers from a working-class background (Danna Paola, Miguel Herrán, María Pedraza). Trouble between the haves and have-nots erupts quickly and leads to murder. Now in its third season, Elite continues to be binge-worthy.
Skylines (2019)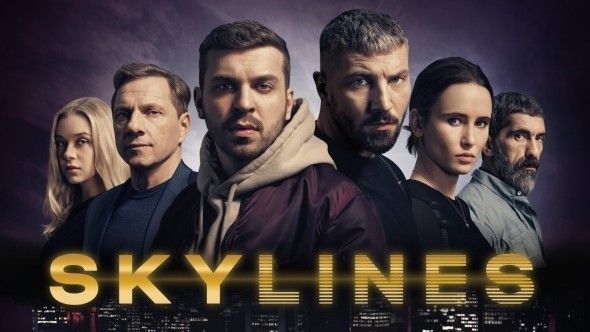 Genre: Drama, Crime
IMDB Score: 7.2
Rotten Tomatoes Score: No score yet
Starring: Peri Baumeister, Sahin Eryilmaz, Edin Hasanovic
Creator: Dennis Schanz
Set in Frankfurt, Germany, this six-episode crime drama follows Jinn (Edin Hasanovic), a young hip-hop producer, as he is pulled into organized crime. As his record label becomes a deadly place to work, Jinn struggles to balance his career, love life, and revenge.
The Politician (2019)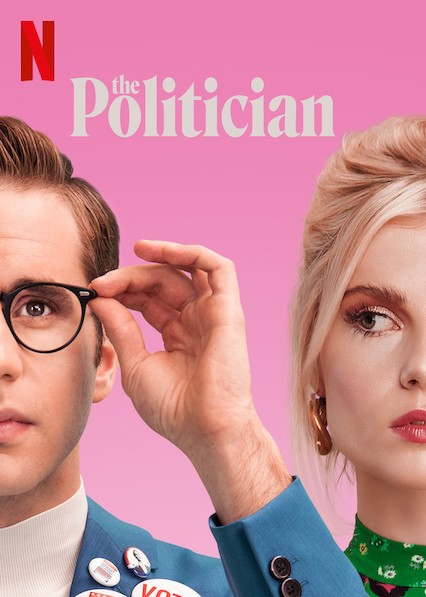 Genre: Comedy
IMDB Score: 4
Rotten Tomatoes Score: 59%
Starring: Ben Platt, Zoey Deutch, Bob Balaban
Creators: Ryan Murphy, Brad Falchuk, Ian Brennan
This star-studded comedy series follows Patton Hobart (Ben Platt), a kid from Santa Barbara who destined to be a US president. For now though, he has to negotiate high school. Don't let the low Rotten Tomatoes score stop you from checking out this fun, soapy comedy.
Dead to Me (2019)
Genre: Comedy, Drama
IMDB Score: 8.1
Rotten Tomatoes Score: 88%
Starring: Christina Applegate, Linda Cardellini, Edward Asner
Creator: Liz Feldman
A cynical widow (Christina Applegate) attempting to solve the hit-and-run of her husband meets free-spirited Judy (Linda Cardellini) at a support group. Judy tries to protect Jen from a shocking secret as the two bond over old episodes of The Facts of Life, plenty of wine, and generous portions of Entenmann's cookies.
In the Shadow of the Moon (Thriller)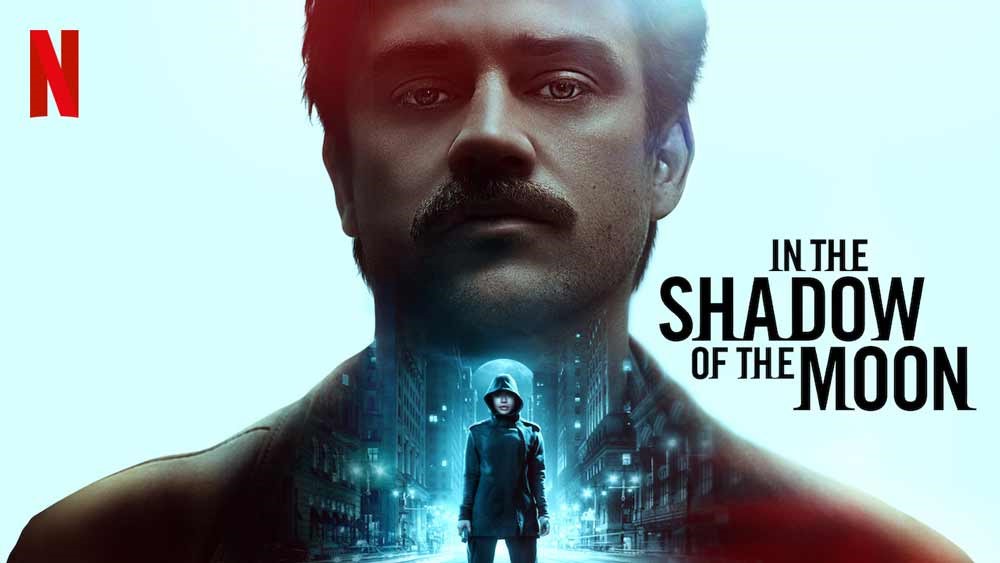 Genre: Crime, Mystery, Sci-Fi, Thriller
IMDB Score: 6.2
Rotten Tomatoes Score: 62%
Starring: Boyd Holbrook, Cleopatra Coleman, Bokeem Woodbine
Director: Jim Mickle
Thomas Lockhart (Boyd Holbrook), a Philadelphia police officer, tracks down a serial killer with mind-bending powers. Lockhart and reluctant partner Maddox (Bookeem Woodbine) seek answers to a series of murders taking place every 9 years. Lockhart travels back in time to solve the mystery before it leads to a Civil War.
Disenchantment (2018)
Genre: Animation, Adventure, Comedy
IMDB Score: 2
Rotten Tomatoes Score: 68%
Starring: Abbi Jacobson, Nat Faxon, Eric André
Creator: Matt Groening
If you missed the first season of Simpson's creator Matt Groening's newest animated series, then you need to catch up. Disenchantment follows the oddball adventures of a Bean (Abbi Jacobson), a princess who loves to party, loyal elf-friend Elfo (Nat Faxon), and a devoted demon Luci (Eric Andre). Just released on September 20, the second part of Enchantment continues the adventures of this curious group of friends in the medieval kingdom of Dreamland.
Schitt's Creek (2015)
Genre: Comedy
IMDB Score: 8.3
Rotten Tomatoes Score: 90%
Starring: Eugene Levy, Catherine O'Hara, Dan Levy
Creators: Dan Levy, Eugene Levy
The comedy continues with the release of Schitt's Creek Season 5. After losing their fortune, video store magnate Johnny Rose (Eugene Levy) and his wife Moira (Catherine O'Hara) and their two spoiled kids continue to rebuild their lives in the small town of Schitt's Creek. In Season 5, the family grows closer together as they confront the challenges of poverty.
Derry Girls (2018)
Genre: Dark Comedy
IMDB Score: 3
Rotten Tomatoes Score: 98%
Starring: Nicola Coughlan, Louisa Harland, Kathy Kiera Clarke
Creators: Lisa McGee
Set during The Troubles in Northern Ireland in the 1990s, Season 2 continues to follow the personal adventures of 16-year-old Erin (Saoirse-Monica Jackson) and her two friends Orla (Louisa Harland) and Clare (Nicola Coughlan).
Dark (2019)
Genre: Crime, Drama, Mystery, Sci-Fi
IMDB Score: 8.7
Rotten Tomatoes Score: 94%
Starring: Louis Hofmann, Oliver Masucci, Jördis Triebel
Creators: Baran bo Odar, Jantje Friese
Set in contemporary Germany, Dark follows the disappearance of two small children in a small town. As the story progresses, the exposure of family secrets and fractured relationships drive the storyline.
Good Girls (2018)
Genre: Comedy, Crime, Drama
IMDB Score: 7.9
Rotten Tomatoes Score: 91%
Starring: Christina Hendricks, Reno Wilson, Retta
Creators: Jenna Bans
Creator Jenna Bans spins the story of three suburban moms in desperate situations. Beth Boland (Christina Hendricks), Ruby Hill (Retta), and Annie Marks (Mae Whitman) played it safe all their lives and avoided risk, but now they are taking a new direction.
Russian Doll (2018)
Genre: Comedy, Drama, Mystery
IMDB Score: 9
Rotten Tomatoes Score: 97%
Starring: Natasha Lyonne, Greta Lee, Yul Vázquez
Creators: Leslye Headland, Natasha Lyonne, Amy Poehler
Trapped as the guest of honor at a party in New York City, Nadia (Natasha Lyonne) tries to escape an endless time loop. Season Two continues the story as Nadia dies each night and then returns to life in a Groundhog Day cycle.