Divorce is hard for children no matter what. Whether your children or five, fifteen, or twenty-five, divorce is something that they will likely struggle coping with. Divorce is hard on children for a number of different reasons and can be challenging in many different ways. One of those ways is when it comes to the holidays.
As a parent, you never want to upset your child or make him or her more stressed or anxious than need be; especially when it comes to your own divorce. In terms of the holidays, in order to keep your child as happy as possible, you and your ex-spouse need to communicate and consider how you are going to deal with splitting your child's time at each of your homes. Unless your child custody lawyer explicitly stated which parent gets the children on which holiday, it will be up to you and your ex to come up with a way that your child will get to spend time with the both of you. However, not all people know exactly how to come up with a plan that will keep everyone happy. Not to worry, this post will offer some tips on how you can successfully split your child's time during the holidays.
The Top 5 Time-Splitting Tips to Make the Holidays Easier for Your Children
Here are 5 tips to help you split your child's time between you and your ex during the holidays that aim to keep the child's best interest and happiness in mind.
Do Your Best to Alternate Holidays Each Year
This is the most obvious and easiest way to keep your child happy and to make holidays easy for him or her. Alternating holidays is simple and is fair to both parents and the child. If you had your child over on Thanksgiving this year, your ex should have them next year. Or, if you had your child on Christmas, then your ex should spend the next significant holiday with his or her other parent; perhaps New Years or Easter.
Consider Assigning Fixed Holidays
Some households make a bigger deal about one holiday than other holidays. Likewise, a child may enjoy one household more for a certain holiday than another. For example, the child may like spending Thanksgiving more with his or her mother's family because she has nieces and nephews that also attend whom your child enjoys playing with. In cases like this one, it will make the most sense to simply assign fixed holidays for your children. Maybe you get your for Thanksgiving, New Years, and Easter, while your ex gets the children for Christmas and the 4th of July.
This solution is particularly great for exes that don't live close to each other as this allows them to make the approximate travel arrangements for the children since they are the same every year.
Think About Splitting the Day in Half
If you and your spouse live close by to one another, splitting the day of each holiday in half may be a practical choice when it comes to splitting up holidays. Allow your child to spend the morning and afternoon with your ex, and then pick him or her up so that he or she can spend the evening with you. This is another fair and easy way to keep the child and both parents happy.
Schedule the Same Holiday on Two Different Days
This is a common solution for divorced parents. Instead of stressing over who gets to spend which holiday with the children, make it a point that both you and your ex celebrate the same holiday with your child on separate days. In other words, if your ex has your children on December 25th and gets to spend Christmas with them, dedicate the next day to your own version of Christmas. When you do this, your child will be excited that he or she gets to experience Christmas with both of his or her parents, rather than just one.
This tip is essential when it comes to raising children after a divorce; however, it's especially important when it comes to the holidays. Discuss your plan of action with your ex-spouse ahead of time so that your child knows what to expect/ who he or she will be spending the next holiday with. If you wait too long, you run the risk of stressing your child out and causing unnecessary stress and anxiety.
Planning ahead will also allow you to get a good grasp on the exact holidays you will get to spend with your child, rather than waiting to find out.
Make the Most of Your Holidays While Co-Parenting
Whether you are in the midst of a divorce, newly divorced, or you have been divorced for 10+ years, it's still important to split your child's holidays with your ex. Likewise, it's important no matter the age of your children. Keep these tips in mind as you plan for this year's holidays and your future.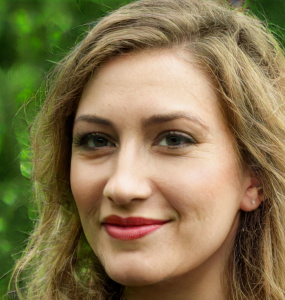 About the Author
Veronica Baxter is a legal assistant and blogger living and working in the great city of Philadelphia. She frequently works with Lee A. Schwartz, Esq., a busy Philadelphia divorce lawyer.