The most nerve-wracking day of your parental life is here. Your teen is old enough to drive.
Naturally, you have millions of concerns: what car is safest in a wreck? Is the insurance going to kill me? What car won't empty my wallet? Calm your nerves by researching the best car options for your teen; here are some ideas to get both of you on the right track.
Say No to Bells and Whistles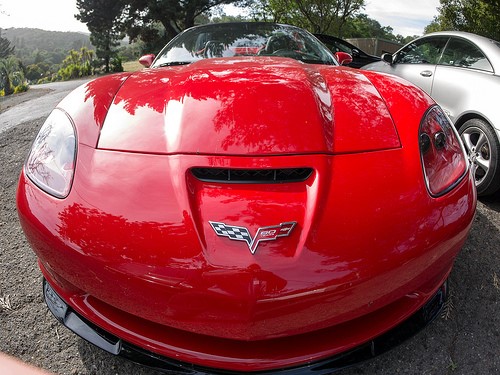 Image via Flickr by Don DeBold
Don't cave into your child's wishes for the sleek muscle car on the lot, you need to think about safety and affordability. Plus, do you really want their first car being nicer than yours? If you're fully paying for the car, then you need to have the final decision. Make it clear that owning a vehicle is a rare freedom.
Mid-Size Matters
At first, you might want to pinch pennies and go for a smaller car. Or, you might want want to go for the largest SUV in hopes of extra protection. Disregard both of these options. Small cars don't protect passengers in front-end crashes and many SUVs have engines too powerful for new drivers to handle. Plus, their bad center of gravity makes them notorious for rollovers. Consult the latest crash test ratings for car safety.
Mid-size vehicles create less worry. Lower maintenance, cheaper insurance, high gas mileage, and great safety ratings are all traits of mid-sizes. Also, most come with 4-cylinder engines, making speeding far less likely.
Choose the Right Insurance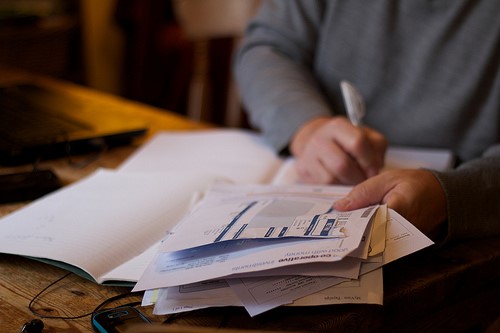 Image via Flickr by Kate Hiscock
The yearly average per household with a teen on a family car insurance policy is around $3,100. Impose good driving habits, and insurance companies will reward them with "good student" discounts. Teenagers can take defensive driving courses, which knock off an average of 5%-15%.
Check out insurance ratings sites like insure.com. Three of the top-rated mid-sizes for 2014 include the Jeep Compass Sport, the Honda CRV LX, and the Subaru Outback 2.5i.
Enforcement is not Overparenting
Teens between the ages of 16 and 19 are four times more likely to crash than older drivers. Enforce rules like no texting and no talking on the phone behind the wheel. Get your teen to sign a safety contract published by the Centers for Disease Control and Prevention. Make them aware that if they don't respect the rules, they suffer the consequences.
Spend Wisely
Consulting the blue book value is always a great choice when looking for a new car. Higher loan rates on used car models make buying new vehicles a smart option. Typically, it's better to pay several hundred dollars more for a new vehicle instead of a one or two year-old version of the same model.
Modern Day Chaperons
You can't always babysit your new driver. Thanks to new safety features, cars can serve as automated parents. Here are some of the best options:
In dash navigation: find destinations with audio. A rear camera allows you to back up without hitting curbs or cars.
A collision prevention system keeps vehicles a safe distance from other cars. It adjusts automatically by using the brakes and steering system. Affordable cars like Ford and Toyota now offer this technology.
There are a wealth of parental controls in new cars. The Hyundai Blue Link system calls, texts, or emails you when preset modes like speed and curfew aren't followed. The Ford MyKey programs the ignition key to control speed.
The Best Teen Cars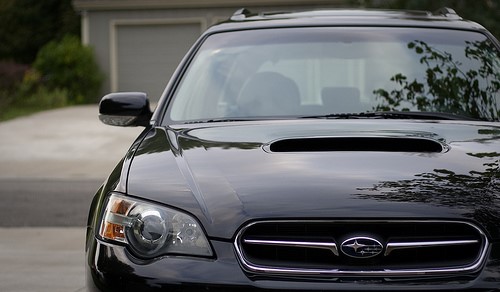 Image via Flickr by Camron Flanders
Consult sites for cars rated best for teens. Ratings check important matters like insurance-industry safety tests, high EPA fuel economy, and Electronic Stability Control.
The best of 2014:
Volkswagen Jetta SportWagen
As a parent, you decide the best car for your teen. Intensive research through blue books, car safety tests, and insurance costs will secure their driving future and your ease of mind. Remember, you are the financial decision maker and the rule setter. The legal driving age is a right, but owning a car at 16 is a privilege.