Everything is different for babies and toddlers — from the amount of sleep they need to the food they eat to the products you can use for them. Many parents worry about chemicals and ingredients their babies and toddlers are being exposed to, and question whether sunscreen is the right choice for their baby or toddler's skin. But the risks of too much sun exposure are great as well.
So what is a parent to do? Read on to find out what type of sunscreen you should be using on your baby and/or toddler.
Sun Danger
Babies, especially those under 6 months of age, have thinner skin than older children and adults, and this leaves them even more susceptible to the sun's ultraviolet rays. This means they are more likely to burn, blister, and even become dehydrated from sun exposure. Not only is this painful at the time, sunburns in childhood increase your child's risk of cancer later in life. Avoiding sunburns is crucial for your baby's health.
But Is Sunscreen Even Safe for a Baby?
The American Academy of Pediatrics used to recommend that parents avoid applying sunscreen to babies under 6 months of age because the risks were unknown. However, they have since changed their guidelines.
The AAP still recommends that the first line of defense in sun protection is to keep an infant's exposure to the sun at a minimum. You can do this by keeping your baby dressed in lightweight long-sleeved pants, long-sleeved shirts, and brimmed hats. When these measures aren't enough, however, the AAP does recommend applying a light amount of sunscreen with an SPF of at least 15 to small areas of exposed skin.
For all other children, the AAP recommends you apply a sunscreen with an SPF of at least 15 that protects against both UVA and UVB rays every day.
What Should You Look for in a Sunscreen for Your Baby or Toddler?
Protecting your child from the sun is paramount, but it's also important to protect your child from harmful chemicals. When looking for a sunscreen for your baby or toddler, choose one that contains zinc oxide or titanium dioxide. These ingredients are effective at blocking harmful rays from the sun, and they're safer for the sensitive skin of babies because they don't absorb into the skin.
In addition, look for a sunscreen that protects against both UVA and UVB rays. Since UVB rays cause the skin to burn, they used to be the biggest concern when it came to skin cancer. However, in recent years, it has been discovered that UVA rays are equally damaging. Not only that, they penetrate deeper into skin cells. Be certain your sunscreen protects against both rays.
The sunscreen you choose should also have an SPF of 15 or higher. Some parents think the higher the SPF, the better protection you receive. This is true, but only to a certain point. SPF 15 blocks 93 percent of UVB rays, while SPF 30 blocks 97 percent of UVB. It's reasonable to stick to SPF 15 or 30.
Sunscreen Application
Once you find the right sunscreen for your child, make sure you know how to properly apply it to your child. A few days before you need to use the sunscreen, test a small spot on your child's back and watch for a reaction.
If your baby doesn't develop a rash from your chosen sunscreen, move forward with its use and follow these guidelines:
Apply sunscreen 20 to 30 minutes before heading outside so it has time to absorb before the sun's rays hit your baby's skin.

There is no set guideline for how much sunscreen you should apply to a child, but all exposed skin should get a coating of sunscreen, and don't forget the easy-to-miss spots like the ears, tops of feet, and neck.

Don't apply sunscreen to your baby's eyelids.

Reapply every two hours, and after swimming or playing in the water.

Use sunscreen even on cloudy days.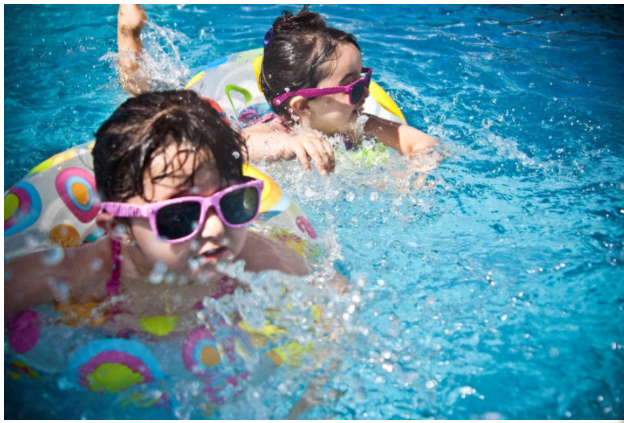 Other Sun Safety Precautions
While sunscreen is vital when your toddler or baby is exposed to the sun, it isn't the only precaution you should take. Protect your child from harmful rays by avoiding outside play between 10:00 am and 4:00 pm, when UVB rays are at their most intense. If this is impossible (and it often is!), seek shade when outdoors and dress in clothing that protects your child's skin from the sun.
Have your child wear sunglasses (if she'll keep them on!) that offer 99 percent UVA and UVB protection, and put on a wide-brimmed hat.
Even though skin cancer is scary, there's no need to fear the sun. You and your children deserve to enjoy outdoor activities. When you take the proper precautions, your child will get to experience the fun of outside while staying protected from damaging rays.
About Brad Zaro
After beating skin cancer, Brad Zaro became wary of spending time outside. Unable to find protecting products that didn't harm the environment or their bodies, he founded Deter Outdoor and Kaiderma Skin Care with lines of natural repellents sunscreens, and topical skin care therapies.