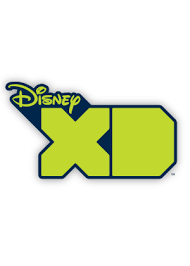 SPRINGHILL PRODUCTION COMPANY TO EXECUTIVE PRODUCE ESPN FILMS' AND DISNEY XD'S "BECOMING," PROFILING THE JOURNEYS OF TODAY'S MOST-INSPIRING ATHLETES
–Debuting Sunday, October 26 on Disney XD, LeBron James' Production Company Developing Sports Stories for Kids–
Worldwide basketball star LeBron James and business partner Maverick Carter are set to executive produce ESPN Films' and Disney XD's new special "Becoming," a half-hour show for kids and families profiling the inspirational journeys of today's top athletes. "Becoming" will debut SUNDAY, OCTOBER 26 (8:00 p.m., ET/PT) on Disney XD and is in development for an ongoing series. Produced in association with ESPN Films and LeBron James' Springhill Production Company, the pilot will tell the story of the NBA champion's trajectory to the top and reflect the spirit
of his accomplishments, including some of the most defining and triumphant moments of his life.
"I'm really excited about helping develop 'Becoming' and bringing this kind of program to kids," said LeBron James. "Sports and athletes were my inspiration growing up. It was the stories about Michael Jordan, Deion Sanders, and Allen Iverson that kept me dreaming. When I learned that they had some of the same struggles and challenges I did, it made everything seem possible. That's what 'Becoming' is all about."
"This is a very exciting project for Springhill Production Company," said Maverick Carter, co-founder and partner of Springhill Production Company. "We are looking at a variety of projects and this was an obvious choice. It's so true to the type of content for kids we want to do. ESPN Films understands how to bring sports stories alive. We do a lot of work with different projects focusing on kids, and the demand for programming like this is obvious."
Marc Buhaj, senior vice president, Programming and general manager, Disney XD said, "We're thrilled to work alongside ESPN Films and LeBron James on 'Becoming.' This unique special gives our audience an inspiring and relatable look at one of America's most
beloved sports stars as LeBron shares his personal journey with Disney XD viewers."
"It is incredibly exciting to use our style of non-fiction storytelling to showcase LeBron's extraordinary story," said Connor Schell, vice president and executive producer of ESPN Films. "For an audience of kids everywhere, the tone of the show is meant to be aspirational and illustrate how much support and hard work goes into LeBron becoming who he is today."
Filmed in his hometown of Akron, Ohio, the "Becoming" pilot takes a stroll down memory lane with the Cleveland Cavaliers forward through rarely seen footage from his earliest days in sports, including the Amateur Athletic Union (AAU) where James played youth basketball for the Northeast Ohio Shooting Stars, as well as his record-setting days at St. Vincent-St. Mary High School where he garnered worldwide attention. James, along with those close to him, including lifelong friends, mentors, teammates and former coaches, will share candid memories with his young fans during the special.
"Becoming" is executive-produced by James and Maverick Carter of Springhill Production Company, along with John Dahl, Libby Geist and Connor Schell, the creative team behind ESPN's Peabody and Emmy
Award-winning "30 for 30" series. "Becoming" is produced by Gentry Kirby and Erin Leyden.
Disney XD is a basic cable channel and multi-platform brand showcasing a compelling mix of live-action and animated programming for Kids age 6-11, hyper-targeting boys and transporting them into worlds full of humor, unexpected fun and inspiring action-filled adventures. Disney XD-branded content spans television, online, mobile and VOD platforms. The programming includes series, movies and short-form, as well as sports-themed programming developed with ESPN. In the U.S., Disney XD is seen on a 24-hour, advertiser-supported network that reaches over 80 million households via its basic cable and satellite affiliates. There are 30 Disney XD channels available in 25 languages around the world.
Created in March 2008, ESPN Films produces high-quality films showcasing some of the most compelling stories in sports. In October 2009, ESPN Films launched its signature 30 for 30 film series, which has since won a Peabody Award, Producer's Guild Award and an Emmy Award. Inspired by ESPN's 30th Anniversary, the films that made up the series were a thoughtful and innovative reflection on the past three decades told through the lens of diverse and interesting sports fans and social commentators. The strong reaction from both critics and fans led to the launch of 30 for 30 Volume II, which is currently underway. Additional projects from ESPN Films include the critically-acclaimed Nine for IX series, SEC Storied and the Webby Award- and Emmy Award-winning 30 for 30 Shorts.