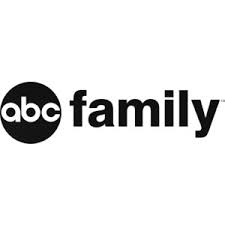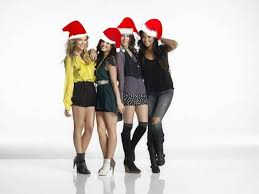 VIEWERS WILL GET AN EXCLUSIVE LOOK AT THE "PRETTY LITTLE LIARS" CHRISTMAS EPISODE DURING ABC FAMILY'S "THE HUNGER GAMES" WEEKEND
The Box Office Phenomenon Debuts on ABC Family on Friday, October 10th at 8:00 PM ET/PT and continues on Saturday, October 11th and Sunday, October 12th at 8:00PM ET/PT.
Burbank, CA (August 5, 2014) –ABC Family has a special sneak peak for all those gathering for the Reaping with an exclusive look at the "Pretty Little Liars" Christmas special episode during the first hour of "The Hunger Games" on Sunday, October 12th at 8PM ET/PT.
In addition to the exclusive "Pretty Little Liars" clip, fans are invited to tweet photos showing off their love for Katniss, Peeta, Gale, District 13 and all things Rebellion. Viewers can tweet pics to @ABCFamily using #HungerGamesWeekend, and they may be featured in a ten-second spot airing during the film!
In "The Hunger Games," every year in the ruins of what was once North America, the evil Capitol of the nation of Panem forces each of its twelve districts to send a teenage boy and girl to compete in the Hunger Games. A twisted punishment for a past uprising and an ongoing government intimidation tactic, The Hunger Games are a nationally televised event in which "Tributes" must fight with one another until one survivor remains.
Pitted against highly trained Tributes who have prepared for these Games their entire lives, Katniss (Jennifer Lawrence) is forced to rely upon her sharp instincts as well as the mentorship of drunken former-victor Haymitch Abernathy (Woody Harrelson). If she's ever to return home to District 12, Katniss must make impossible choices in the arena that weigh survival against humanity and life against love.
"The Hunger Games" stars Academy Award® winner Jennifer Lawrence as Katniss Everdeen, Josh Hutcherson as Peeta Mellark, Liam Hemsworth as Gale Hawthorne Academy Award® Nominee Woody Harrelson as Haymitch Abernathy, Elizabeth Banks as Effie Trinket, Lenny Kravitz as Cinna, Academy Award® Nominee Stanley Tucci as Caesar Flickerman and Donald Sutherland as President Snow.