Award-winning filmmaker Caytha Jentis (Bad Parents, And Then Came Love) just launched a vibrant new series which is now streaming on Amazon Prime. Jentis' series, The Other F Word, is at the fingertips of moms who are struggling with an empty nest, and need a character driven show to get hooked on.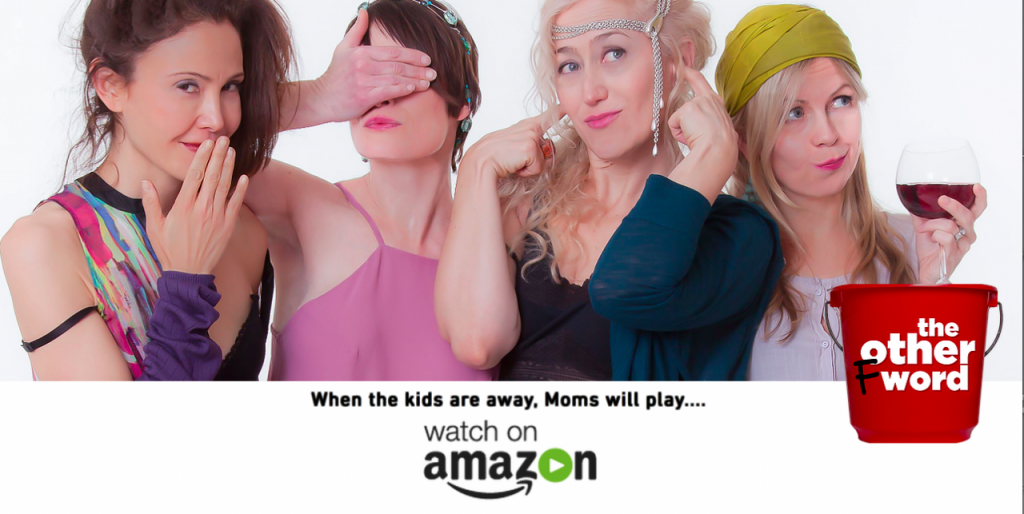 The series is basically genius. Caytha takes these characters – the good, the bad, and the ugly – and uses comedy to make them relatable to all of us in some shape or form.
I may only be 35, but 40 is fast on my heels and my husband is already there. Not to mention, we only have *shudder* less than 2 years before our kids graduate from high school. There is a lot of talk between the two of us about what we want to do "when we grow up" – which is how we lovingly say empty nesters. Do we want to stay here in Arkansas? Do we want to move? Do we want to have a home base here and travel?
We are excited and scared about the opportunity to branch out and see what the world after 40 looks like to us. Because, really, it is different for everyone. The Other F Word gives me a comedic glimpse of the midlife highs and lows that I have to look forward to.
One thing I have noticed, be it online, in the media, or in Hollywood – there really aren't that many things that are relatable to women after 40, though I am finally starting to see many websites, magazines and blogs write about mid-life and the associated dramatic changes. TV Shows are a different story. Tons of shows over the years about single parents, diaper/baby stages, toddler stages, but rarely do you see the series that involves parents with teens or parents who have kids who have grown up and moved out. I am a reader, a researcher, a learner by nature. So I want to know what lies ahead – and in this case, if The Other F Word series is any indication, our fun definitely won't stop just because we hit that "40" mark.
"I've been overwhelmed by how positively the show is being received. It really is connecting with people of all ages and genders." Caytha really hit the nail on the head with that, so to speak. 'The Other F Word' is an edgy comedy about a group of friends who find that the angst of raising kids may be nothing compared to the angst of starting over after they are grown. And I definitely see us in that category – it is going to happen in the blink of an eye!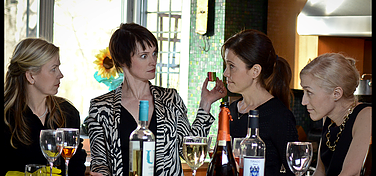 The exhilarating new series whose cast includes names such as: Steve Guttenberg (Police Academy), Michael Boatman (The Good Wife), Reiko Aylesworth (24), Judy Gold (Jim Gaffigan Show) and Ben Bailey (Cash Cab), addresses issues like ageism, sexism, re-entering the workforce, sexuality for women 40+, dating after divorce/widowhood and more.
Amazon reviewers are raving about the new series – a unique story line with universal stories that all can relate to. And who doesn't love to pull up a glass of wine and a blanket and binge watch a great comedy on Amazon? There are already women in line waiting for season 2. Amazon makes it simple to stream and get hooked until the very last episode.
Want to see for yourself? You can watch all eight episodes, which are available now on Amazon http://tinyurl.com/TOFWseries. Go on, you know you want to see what it is all about!
Let's show Hollywood that midlife MATTERS! Share and give "The Other F Word" some love!
http://www.theotherfwordseries.com/
https://www.facebook.com/theotherfwordseries/
https://twitter.com/tofwseries
Disclosure: Compensation was provided by "The Other F Word," and this post is original and was written by a blogger for our site: Renee Kemper from Http://thatsjustlife.com