The USA is home to hundreds of millions of people, from all walks of life. You have blue collar workers, white collar workers, students and everything in between. However, one thing that most of these people share with one another is that they don't like to spend a lot of money when they don't have to. Also, with the average American being unable to afford a $1,000 emergency, many simply can't afford high living expenses.
Unfortunately, when you live in some expensive areas of the country, you have no choice but to spend thousands on your expenses every month. Thankfully, there is a better way. There are several states that are not only affordable to live in, but also offer decent work and employment opportunities.
This article is going to go over some of the most affordable states in the USA to live in and work.
Texas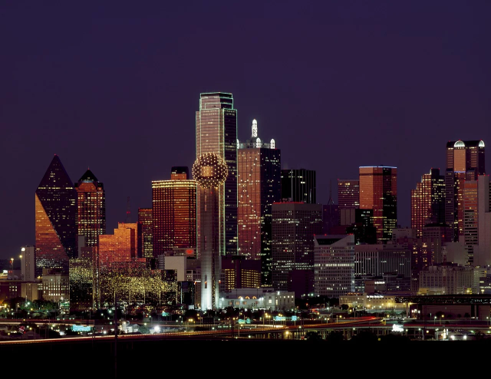 (via: https://pixabay.com/photos/dallas-texas-skyline-dusk-usa-555778/)
Texas is one of the largest states in the USA and the second most populous in the country. It has one of the largest economies in the country, which is incredibly diversified. No matter what area or industry you work in, finding a decently well-paying job in Texas shouldn't prove too difficult. Texas also has warm weather, decent education, and is a great place to start and run a business.
Despite all of that going for Texas, the cost of living there remains relatively low. It's cost of living is far below the national average, while incomes are about average. Even their electricity plans are affordable and you can find them on TexasElectricityPlans.com.
Homes can be found affordably in many cities and the vast amounts of suburbs in the state ensure that anyone, no matter their budget, can find a suitable place to live. Sure, there are some expensive areas in the state, but still much cheaper than areas like New York and San Francisco.
Indiana
If affordability is something you're concerned about, you certainly need to consider Indiana. It ranks within the top 3 in terms of cost of living, so it is more affordable than almost anywhere else. This goes for real estate and rent, but also for other things like groceries, healthcare and more. These low costs provide a ton of opportunities for people looking to save money.
Despite being so affordable to live in and work, Indiana has quite a bit going for it, as well. The job market growth is strong, the education for K-12 is top notch and the state is one of the most fiscally stable in the country. The economy is made up of manufacturing, farming, pharmaceuticals and several other industries. The state is also ranked highly when it comes to starting a business, as well.
Iowa
Consistently ranked one of the best states to live in, Iowa is also one of the most affordable. Despite everything in Iowa costing less than almost anywhere else, the incomes are still relatively high all things considered. Even a smaller income can go very far in Iowa. While you might think this insane affordability means Iowa is a bad place to live, that isn't the case.
It has incredible access to healthcare, great education at all levels, a lot of renewable energy usage and a very short average commute time. Iowa is also incredibly safe, so it is a wonderful place to start or raise a family.
While farming and agriculture is a huge contributor to Iowa's income, they have become a more diversified economy lately with things like manufacturing, biotechnology, finance, IT and green energy production all contributing.
In conclusion, the aforementioned states are some of the most affordable to live and work in the country. While good deals and affordable living can be found anywhere, these three states are among the most affordable and practical for living and working on a budget.