Are you looking for something to kick-start your kids creativity? Have a look at Klutz Activity Books!
I received a selection of Klutz Activity Books for my daughters to try out, and I have to say, they were a huge hit!
There are such a wide variety of Klutz Activity Books, there really is something for everyone.
Here is a small example of the books they offer:
Klutz Shrink & Link Jewelry
Give your kids something creative to do! With over 50 traceable designs, create brilliant shrink art charms that you can mix and match to create a wide variety of colorful jewelry. Make reusable, transferable, dimensional pendants and attach them to a ring or necklace. This one was my 11 year old daughter's favorite!
Ages: 10+
Cost: $21.99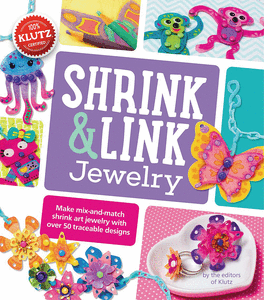 Klutz Nail Art
With over 35 easy designs for little fingers, this Klutz classic has added new polish colors, gorgeous new designs and a fine-tipped detail brush. Comes with 6 colors of water-based, non-toxic, peel-off paints (mama likes this, no nail polish remover required!) With a unique array of designs you'll find something to please even the pickiest fingertips!
Ages: 6+
Cost: $21.99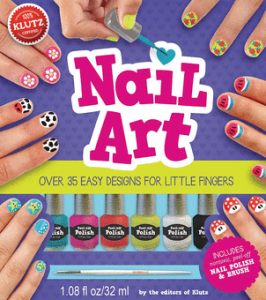 Klutz Lego Chain Reactions
Packed full of ideas, instructions and inspiration for 10 Lego machines that spin, pivot, roll, swing, lift, and drop. Each machine alone is amazing but put them together to create awesome chain reactions!
Ages: 7+
Cost: $21.99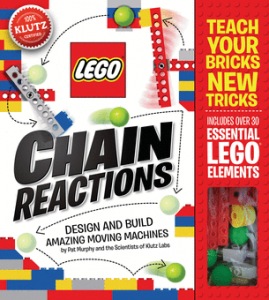 Klutz Dress Up Your Own Paper Pups
This book comes with 5 tear-resistant little paper dogs to pamper- a Yorkie, a Chihuahua, a Maltese, a Poodle, and a Pug. With wardrobes that include winter and summer outfits, pajamas, and rain gear, your child will stay busy with over 30 double sided fashions to dress up their pup that look just as great from the back as they do from the front. It even comes with accessories such as bones, food bowls, hair curlers, a tutu and even a doggie carrier! My 9 year old loved dressing up her pups!
Ages: 7+
Cost: $16.99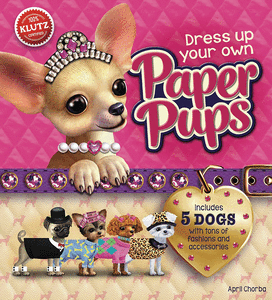 Be sure to check out the entire line of Klutz Activity Books.
Connect with Klutz Activity Books : Shop | Facebook | Twitter
*Disclosure: I was not compensated for this post, however, I did receive products from the company above. The opinions expressed in this post are 100% my own. I am disclosing this in accordance with the FTC guidelines.