Spring has officially sprung, and after the past year, I'm in the mood for a little change. Since we can't go back to normal quite yet, I've decided to start with a little home makeover—some rearranging, some redecorating, and plenty of spring cleaning.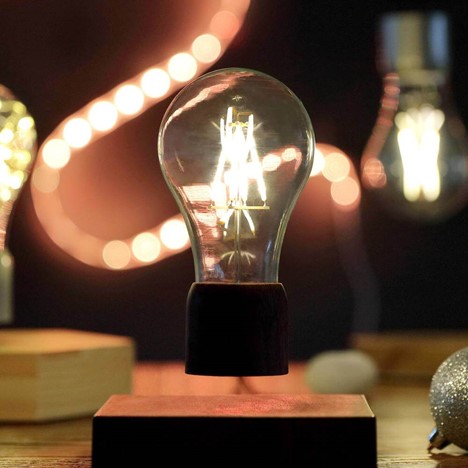 This is something that I usually do alone. But this year, everyone in the family could use a little pick-me-up. So, I decided to find some ways to make spring redecorating fun for everyone.
Below, I'll tell you some fantastic family decorating tips that worked for me (and one that went down in flames!).
Funky Décor
The very best way to make decorating fun for everyone is to choose some decorations that are irresistible!
Now, I'm not saying you have to replace your hanging art with superhero posters and your mantle decorations with Frozen memorabilia. Turning family space into kid space is not a good idea.
Instead, find decorations that captivate and inspire. Geodes and crystals are thrilling to kids. So are figurines and anything that has to do with animals.
Moving or decorations, such as miniature fountains, are especially dynamic. They can change the mood of a room in an instant.
My top recommendation is the levitating décor by Floately. Not only are they thrilling for the whole family, but they're also attractive and relaxing.
Floately's decorations really levitate in mid-air. No tricks! And many of them are adorable.
One is a little floating plant pot called Airsai, which is one of the best decorations I've bought in recent years. You can get the kids involved by planting a flower or a fern in the pot, and then watch their smiles light up as the plant levitates in mid-air.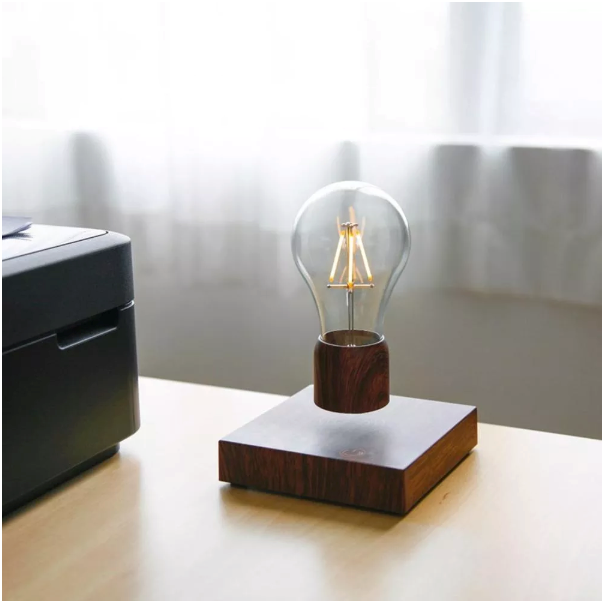 It's also great for plants because it exposes them to an equal amount of sunlight on all sides. We've certainly created a few green thumbs in our house!
Another decoration is the floating lightbulb, Volta. This vintage-style bulb levitates in mid-air and lights up with no wires attached. This will have your kids asking questions about science for days. It's certainly an inspiring little light.
It's also soothing. The warm glow relieves stress and makes the perfect reading light or nightlight. The bulb is designed to last for 20 years, so it's a sustainable buy too!
We had so much fun decorating with the gadgets by Floately. And I got them for an easy price. Right now, Floately is running a spring sale, and you can get Airsai, Volta, and more levitating décor for up to 70% off.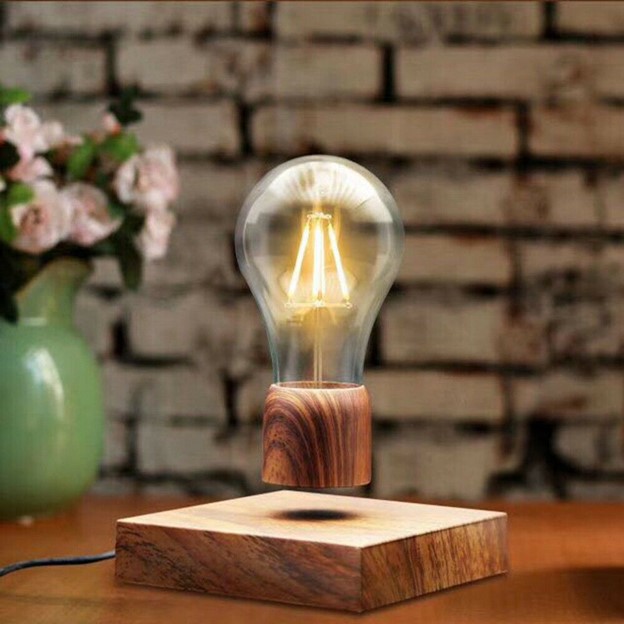 Snacks and Music
I've learned that you can get anyone to do just about anything if you bring pizza. It's the ultimate life hack!
It can even gather the family for a little spring decorating and cleaning. Add some music, and you'll turn a "boring afternoon" into a party,
Here's how used snacks to make decorating extra fun for the kids.
I got a bunch of different fun (and mostly healthy) snacks ready, but I didn't put them all on the table. That would be mayhem.
Instead, I made it into a little game.
I put one snack out and started the music so we could all hang out and get into a good mood. Then, I gave each kid a task to do by the end of the next song. If they completed it, there would be a new snack waiting for them when they got back.
All in all, it took about an hour to get a lot of cleaning and decorating done. And everyone had a blast!
Crafty Arrangments
There's no better way to get your family involved with decorating than by having them make the decorations.
When children come home every day and see something that they made displayed on the table or mantle, they develop a sense of pride in their home. They feel like they're sharing in the growth of your home and its energy.
And, crafting is also a lot of fun. Choose a Saturday to corral the family together and make some DIY crafts. You can find some great ideas here.
Or, if you don't want to risk making a mess in the process, you can head outdoors to find some inspiration in nature. Flowers, stones, and wood all make fun and attractive decorations.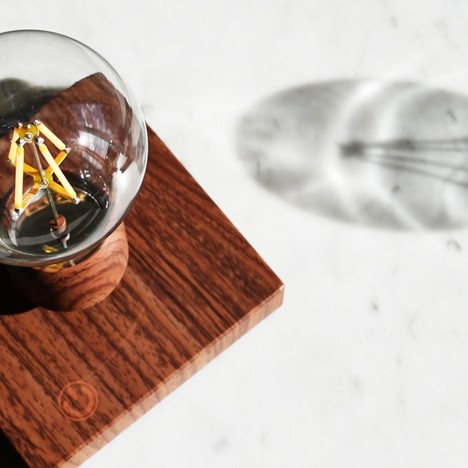 My Spring Cleaning FAIL: Swiffer Racing
And now, the idea that you should NOT try.
I had a "great" idea that I thought would get our house dusted in minutes flat while giving the kids a fun activity to do. I called it Swiffer racing.
You know those Swiffer floor cleaners? I got a couple of them for the kids and created a circuit around the house. The goal was to race around the house 3 times but never to cover the same part of the floor more than once.
It seemed like so much fun. It was not.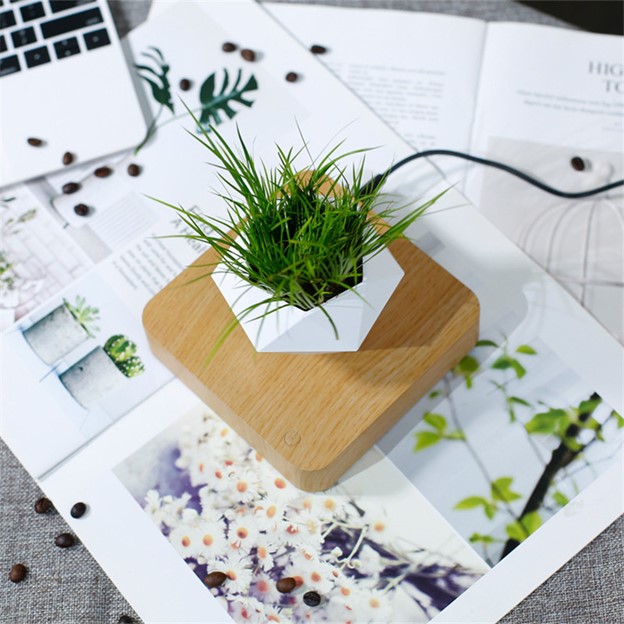 Within about 30 seconds, our house went from a semi-cleaned home to a disaster zone. For every part of the floor the mad swifferers cleaned, they broke or spilled something along the way.
By the second lap, the fighting started. Swiffers quickly turned into lances and spears, and battles raged from room to room with even more destruction along the way.
I shouted. They cried. The whole thing was a disaster. And our house was messier than ever.
Long story short? Don't stage high-stakes races in your house. Duh. What was I thinking?
Make Decorating Fun This Spring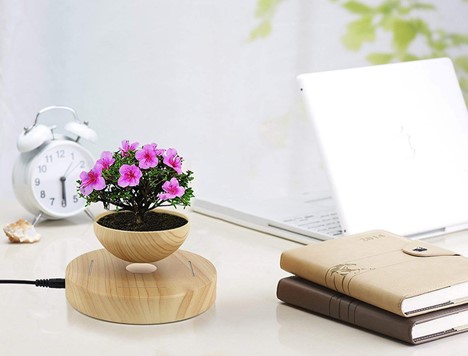 Besides the Swiffer racing fail, we had a pretty good time redecorating together over the last month. The kids got into it, and we got to spend some happy times together at home.
It was a good feeling to be able to have fun at home again, especially after the past year of being cooped up. And now that we've redecorated, the whole house feels fresh!
If you're ready for a little change or a bit of brightening up, try some of the tips above. And don't forget to comment with some of your own ideas. I'd love to hear them because I'll definitely be doing this again.
Get everyone in your family on board by picking up a few levitating decorations from Floately. They're on sale now for 70% off, and they're guaranteed to bring everyone together—from the little ones to the angsty teens. Real levitation is so cool!
You can see Volta and Airsai levitating right now at floately.com. Check them out. You won't believe your eyes!