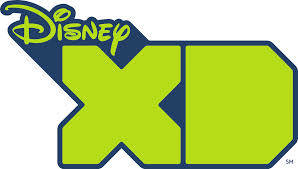 A YOUNG BOY'S VIVID IMAGINATION BURSTS ONTO THE SCREEN
IN DISNEY XD'S NEW COMEDY SERIES "KIRBY BUCKETS,"
SET TO PREMIERE MONDAY, OCTOBER 20
–Premiere Episode Available to Verified WATCH Disney XD
Viewers Beginning October 13–
Disney XD is set to premiere "Kirby Buckets," a new comedy series following the outrageous adventures of a young aspiring animator, on MONDAY, OCTOBER 20 (8:00 p.m., ET/PT). The single-camera series that mixes live-action and animation stars Jacob Bertrand ("Marvin Marvin," "Bubble Guppies") as the title character. The series premiere will be followed by an all-new episode of "Lab Rats" (8:30 p.m., ET/PT), marking the directorial debut of Hal Sparks.
"Kirby Buckets" introduces viewers to the vivid imagination of charismatic 13-year-old Kirby Buckets, who dreams of becoming a famous animator like his idol, Mac MacCallister. With his two best friends, Fish and Eli, by his side, Kirby navigates his eccentric town of Forest Hills where the trio usually find themselves trying to get out of a predicament before Kirby's sister, Dawn, and her best friend, Belinda, catch them. Along the way, Kirby is joined by his animated characters, each with their own vibrant personality that only he and viewers can see.
Also starring are Mekai Curtis ("Alexander and the Terrible, Horrible, No Good, Very Bad Day") as confident and smooth Fish, Cade Sutton ("The Neighbors") as naïve nice guy Eli, Olivia Stuck ("Good Luck Charlie") as Kirby's crafty older sister Dawn, and Tiffany Espensen ("Bucket and Skinner's Epic Adventures") as Dawn's whip-smart best friend Belinda.
Beginning October 1, kids and families can visit DisneyXD.com to experience a new game titled "Kirby Buckets: Scrawl and Brawl," in which players can create their own character to battle enemies and complete quests while drawing items to help them through each level of the game.
The multi-platform schedule is as follows:
MONDAY, OCTOBER 13
The series premiere episode of "Kirby Buckets" will be available to verified users on WATCHDisneyXD.com and the WATCH Disney XD app for smartphones and tablets. A free preview of theseries premiere episode will also be available for download on iTunes.
MONDAY, OCTOBER 20
Premiere telecast of "Kirby Buckets" (8:00 p.m., ET/PT) on Disney XD.
In the premiere episode, "Cars, Buses and Lawnmowers," Kirby learns about a character design contest featuring the ultimate prize – a chance to meet idol Mac McCallister and debut an animated character on TV. He plans to attend with Fish and Eli, but when they unexpectedly get stranded at school hours before the contest, they devise a plan that accidently places them in the middle of "Clown Town," an abandoned area of the city where creepy clowns reign. Meanwhile, Dawn realizes Kirby is using an embarrassing drawing of her titled "Dawnzilla" as his submission for the contest, so she and Belinda do everything in their power to stop him.
"Kirby Buckets" was created by Gabe Snyder & Mike Alber ("Supah Ninjas") and is executive produced by Kristofor Brown ("Beavis and Butt-head"). It's a production of Horizon Productions, Inc. with animation by Titmouse, Inc. and carries a TV-Y7 parental guideline.
Disney XD is a basic cable channel and multi-platform brand showcasing a compelling mix of live-action and animated programming for kids age 6-11, hyper-targeting boys and transporting them into worlds full of humor, unexpected fun and inspiring action-filled adventures. Disney XD-branded content spans television, online, mobile and VOD platforms. The programming includes series, movies and short-form, as well as sports-themed programming developed with ESPN. In the U.S., Disney XD is seen on a 24-hour, advertiser-supported network that reaches over 80 million households via its basic cable and satellite affiliates. There are 30 Disney XD channels available in 25 languages around the world.