Smoky the Bear, National Parks, and the heroes from Disney' PLANES: FIRE & RESCUE have teamed up to help your kids have fun with fire safety this summer. Download the Educational Activity Guide below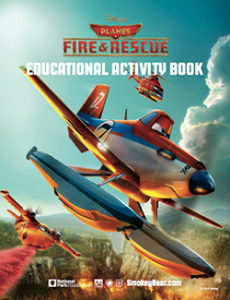 Disney's PLANES FIRE AND RESCUE flies into theatres everywhere on July 18th!
You can Like Disney's Planes on facebook, and follow them on twitter to stay up to date with their latest information. Also, you can visit the website.