Fab Glass and Mirror is a recognized manufacturer and distributor of mirror and glass products. Our products range from glass cabinets to shower doors. By using our skills and craftsmanship, you can enhance the aesthetics of your home and make use of the available space by creating custom glass cabinets.
Regardless of the place whether it is the bathroom or the kitchen: an upgrade from the regular wooden cabinets to glass cabinets will instantly enhance your home and increase its value. The best part is that creating glass cabinets in the bathroom and kitchen glass cabinets is an easy project. You won't have to break the bank to get it going. Also, it will only take you a few hours to have them installed.
Here are some simple tips to get you started.
Pick the right glass material
Remember that different glass sheets are made for different uses. Therefore, before you even get started, you have to decide what you want the glass cabinets for. If you want the kitchen glass cabinets for displaying your spices, there is a specific glass sheet for that? Do you want to store away the mess in your bathroom? Do you want them for decoration? These are some of the custom glass sheets for glass cabinets available.
One of the advantages of transparent glass is that it increases the visuals of your home. If you intend to use the cabinets to display expensive bottles of wine, antiques or art, this would be the best for the job. They will make your pieces of art look even more attractive.
How do you use them? You can either install them as a whole or have the glass fitted in a wooden frame to display your home décor. Kitchen glass cabinets also enhance the appeal of your kitchen, and they are often used to store and display kitchen glassware.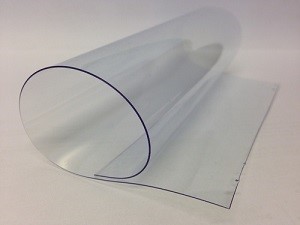 You can also have floating shelves in your living room to hold succulent plants and other decorative items. The transparent sheet can be used together with wood for doors, or you can choose to use sliding doors, top add style.
Frosted glass is yet another option for glass sheets for making glass cabinets. If you are looking to achieve some privacy and at the same time add a touch of elegance, frosted glass cabinets from Fab Glass and Mirror would be an ideal pick.
To make the purchase more affordable, you can opt for a combination of wood and glass. Frosted glass will keep your mess invisible. The frosted sheet comes with different beautiful patterns, giving you a wide range of decorative options. Frosted glass can be used in the bathroom or kitchen glass cabinets.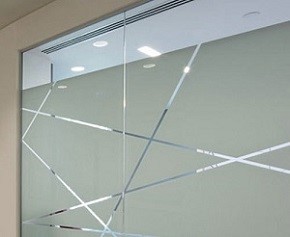 If you are a creative individual, this will work pretty well for you. Stained glass products from Fab Glass and Mirror is made under strict quality guidelines. The glass is made by adding metallic salts during manufacture resulting in a decorative finish.
Alongside transparent glass, the stained one also works perfectly for display cabinets. You can customize the glass cabinets by getting patterns that you desire most.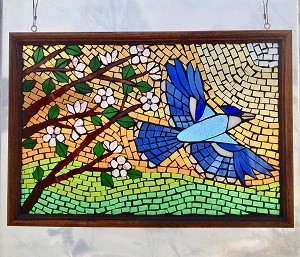 Pick the right spot for installation
After deciding what the cabinets will be used for and the type of glass sheet to use, the next step will be finding the right place to install them. You might want to install them somewhere they are easy to reach, and they are visible. This is why the upper levels of a wall make the perfect spot. At this point, they will bring openness to your room and at the same time, provide the best view for your beautiful art.
More so, having your cabinets installed on the upper wall reduces the risk of damage.
How to install the cabinets
There is a right way to install the glass cabinets. There are several factors that you need to consider while doing it. At the same time, there is a procedure you should follow to install it. First things first.
Cut the glass sheet and wooden frame if you will be using it in the right sizes. This means that you should have measured the available space and use the information to cut the pieces. You have to be accurate lest they will end up not fitting or looking out of place.
Smoothen the edges of the wooden frame if you will be using it. Rough edges do not only look unappealing, but they can also cause injury. Once all the pieces are ready, fit it the glass sheets into the frame and secure with screws tightly.
If your cabinets have doors, the procedure should be almost similar, only that you will have to fix hinges. It is simple if you have wooden frames. You have to drill holes on the frame, position the hinges, and use screws to secure the panels of the door.
Illuminate the cabinets
This is not compulsory, but if you want to add to the appeal of your glass cabinets, consider pairing them with lighting. It will make the whole difference, especially if you are using the cabinets for display. The appropriate lighting will highlight the décor, making the set up more appealing. There are tons of options to pick from: colored lights, recessed lights, and LED to mention a few.
Conclusion
If you source quality glass sheets and cabinets from a reliable manufacturer like Fab Glass and Mirror, installing them should be a piece of cake. Creating custom glass cabinets allows you to explore your creativity and design them according to your preference. On top of providing you with many design options, glass cabinets are more affordable than wooden cabinets.
If you follow through the tips above while working on your glass cabinets from FGM, you will be impressed by the outcome. If you want more ideas of kitchen glass cabinets, you can check online for inspiration for glamming your home.