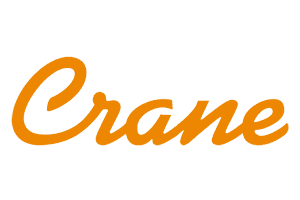 Winter, as you'll find, is not one of my favorite seasons. Thanks to arthritis I can't really tolerate the frigid temperatures so I always look forward to cranking up our natural gas fireplace or even turning on our room heater. The only bad thing about those items is that they pull the moisture right out of the air, causing nasal congestion and allergy flair ups. Blah!
And it's not just the adults in my family that are suffering the ills of dry heat— Baby E has been pretty stuffy too. Or at least he was until we received Mya the Monkey humidifier from Crane USA.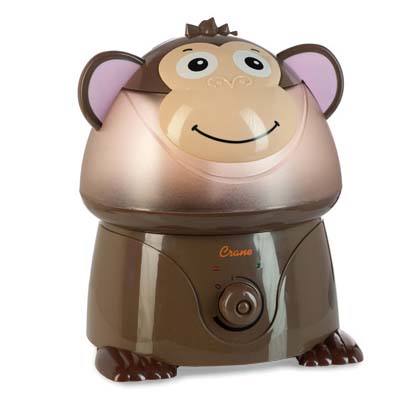 This adorable chunky monkey helps replace the moisture lost from frequently running the furnace, fireplace and room heaters so we all can breathe easier and suffer less nose bleeds too.
One of the awesome features about Mya is that she sprays out a cool mist rather than hot so we're not concerned about Baby E getting a steam burn. Plus, Mya the Monkey comes with a built-in auto off function for safety purposes. Gotta love that! She also uses less energy than a household light bulb— making usage much more cost effective.
When in use Mya mists up to 2.1 gallons of moisture per day which works great at relieving sinus pressure, dry skin, congestion, and cold and flu symptoms such as a cough.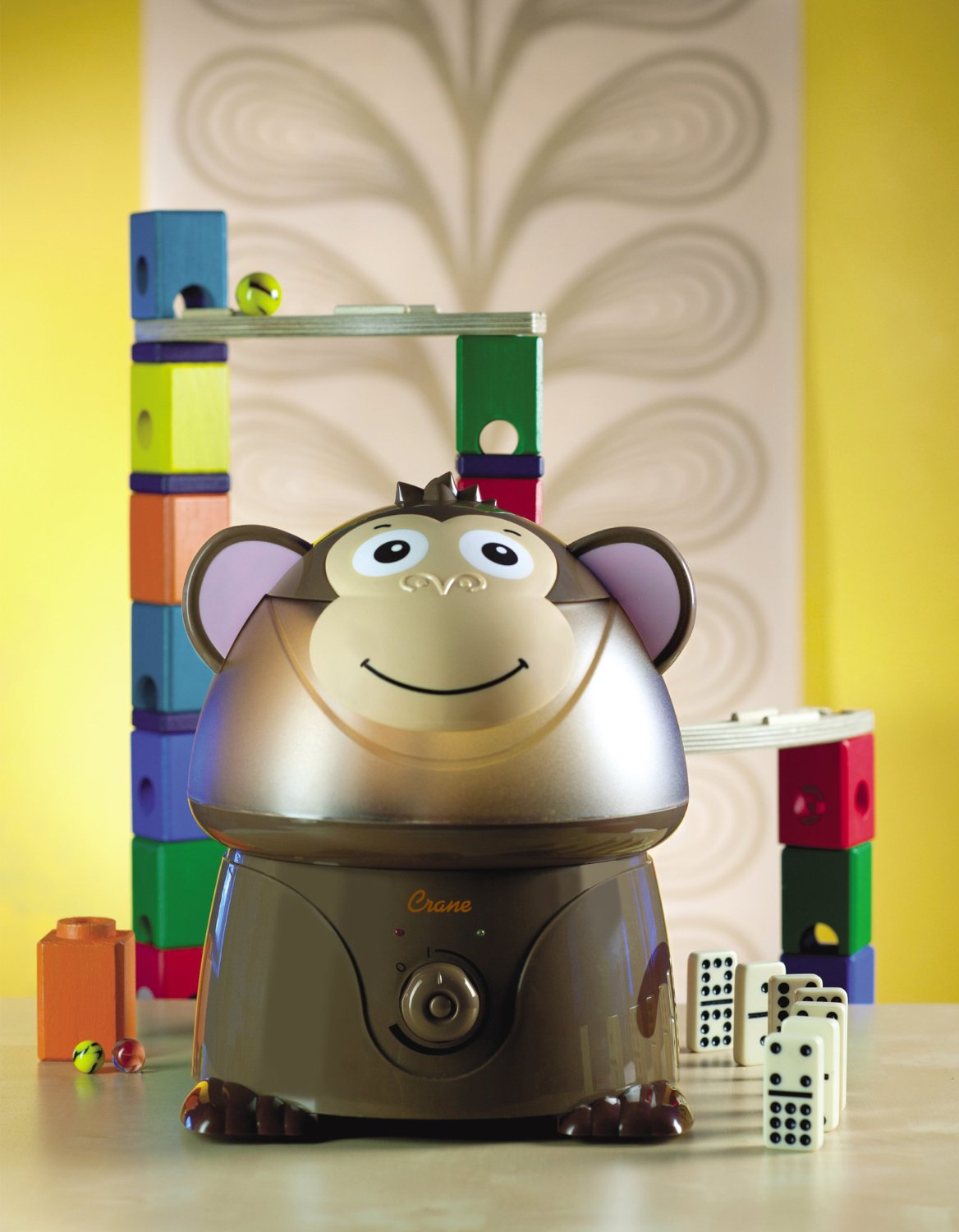 Something else I love about this little monkey humidifier is that it requires NO FILTER. That means no extra trips to the store and no added expenses. How awesome is that?
Crane USA cool mist humidifiers are also available in a frog, duck, tiger, owl, elephant, cow, pig, horse, dragon, dog, Hello Kitty, hippo, alligator, and train designs that any child will love.
Crane's cheerful design complements any children's bedroom decor. Not only are Crane humidifiers adorable, but they are also easy to use, and include a built-in auto-shut-off feature that engages when water tank is empty to ensure safety. Plus, the whisper-quiet operation helps provide for a good night sleep for everyone.
CLEANING & STORAGE
Frequently cleaning your humidifier is very important. Crane recommends emptying the water in the basin daily, making sure you pour away from the fan air-outlet. Disinfect the water basin and tank weekly by using a white vinegar and fresh water solution, let sit for 30 minutes, then rinse. For convenience, the Crane Descaler solution HS-1933 is also available. It is important to disinfect and dry completely before storage.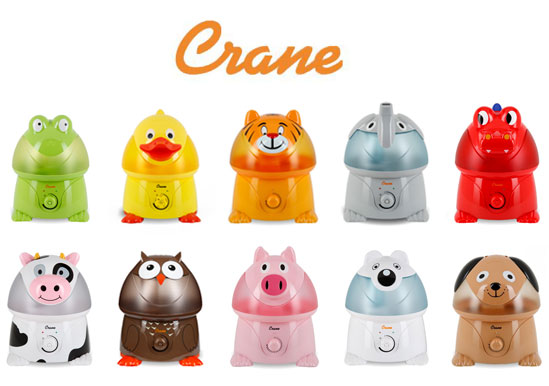 The Crane USA Monkey Humidifier effectively humidifies rooms up to 250 square feet!
Connect with Crane USA: Shop | Facebook | Twitter
Disclaimer:
These products were received from the Company for review purposes only. All thoughts and words in this post is my own and I was not paid to endorse it. I am only voicing my opinion about this product.