Truth is that on many wedding invites today, not many couples want children to attend their weddings, for obvious reasons. Children can be a handful and it takes a lot to keep them behaved while ensuring that they have fun. But this doesn't have to be the case, because there is wedding entertainment for kids that are appropriate and enjoyable.
From table games to jigsaws, board games, movie rooms, kid's special tables and all, there's plenty of wedding activity for kids. The kids don't have to miss out on your day, nor ruin it because you have them on lockdown! So, as you begin wedding planning, we've put down 7 fun wedding games to help you keep the kids entertained. See them below.
Creative arty games
Kids are curious and creative lots who love to mantle and dismantle. If they're not properly handled, they'd drive you crazy with their inquisitive minds. They have no qualms creating a storm around you. Put that energy to good use by creating a small kid's games area for them. Fill it with supplies such as easels, pencils, pots, glitter, play dough, stickers, crayons, pipe cleaners and the lot. They can draw, create dresses, love cards, mock cakes, masks and more. Depending on how good they are, they can be showcased to the adults at the wedding. This will make the kids feel accomplished.
Movie room
Thinking of how to get the kids relaxed, and maybe send them to sleep pronto? Give them the movies! Set up a cozy room with beds, Cushions, bean bags, pillows and kiddies chairs. Allow the kids to pick any spot they like, then slot in some of the kid's favorites. This ranges from cartoons to kiddies movies, depending on their ages and preference. They'd be immersed and even fall asleep in a heartbeat. The room setting makes it comfortable for them to sleep.
Kids table special
Just like you create seating charts for adult guests, do the same for the kids. This gives them an air of importance even as they have fun. And they can relate better with each other when placed together. Start by rounding up kids of the same age range and settling them on tables specially assigned to them. Pick out kids wedding activities such as games, to keep them interactive and occupied. Remember that the kids will be kept in a separate area to minimize noise. But they must be at a focal point where all eyes can stay on them.
Multiple-choice games
If the wedding is an indoor affair, set up multiple-choice games for the kids to choose from. There are quite a lot, from jigsaws to board wedding games. Try out games like guess who, chess, scrabble, monopoly, or even card games. These games are an all-inclusive wedding activity for kids. They incorporate both older and younger kids. And they are icebreakers that encourage interactions.
Table games
If wedding space is small and you want minimal movement, the best bet is table games for kids. This reduces the risk of environmental accidents by a long shot. Have them play the 'I spy wedding game' or 'scavenger'. Create a list that includes basic things like a person in a funny hat, something blue, delicious dessert, etc. Other table games include wedding coloring pages and word search puzzles. Heighten their fun by providing them with printable disposable cameras. They can make recordings and snap themselves as they have fun.
Weather friendly fun
If you're having a summer or outdoor wedding, the kids can also have the fun of their lives with games. Whether garden, backyard, or park, give them a sizeable area with sport and game items. Skipping ropes, lawn bowling and tennis, hopscotch, kites, Twister, outdoor Jenga, and lots more. These are age-appropriate and absolute fun for kids. They are perfect for the outdoors on good weather days. They won't be bored out of their minds listening to all the adult tales.
Photo booth for kids
While the adults have their photo booth, it will be great to give the kids one too. Set up a kid's mini photo booth with stuff like gummy bears, plastic eye wears, tutus, mustache on a stick, etc. Design their photo booth to fit the theme of your wedding, albeit child-friendly. Assign to them their photographers and allow their creative juices flow. The kids are sure to have a swell time, such that even adults will envy them.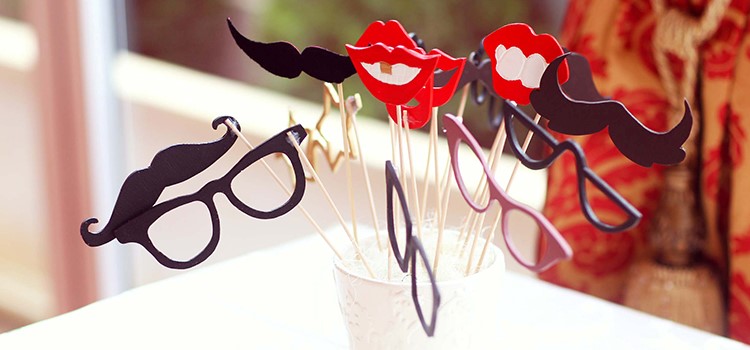 With the right wedding entertainment for kids, they'd have a blast at your wedding. Enjoy these wedding games for kids.