Written by Alison Amick Brett, Founder of Little Llamas Portraits
It's that time of year again! Mom's and Dad's are excited about putting together matching outfits, decorating the Christmas tree, and posing for their annual holiday card photo. It's meant to be a fun family bonding experience and something memorable for the entire family to share. But not every kiddo is fully comfortable in this situation. Not every child can sit still or smile for the camera on demand. Kids will be just that, kids. Some are loud and boisterous, some are quiet and reserved, and some have disabilities.
How can parents still capture portraits of their child's true personality, without forcing them to sit and cheese? All parents want to avoid that traditional school portrait and hope to capture their child as they are, but once the camera flash comes on, the smile may disappear due to sensitivities that cannot be explained. Here are six tips to get the best holiday photo no matter what your child may be struggling with.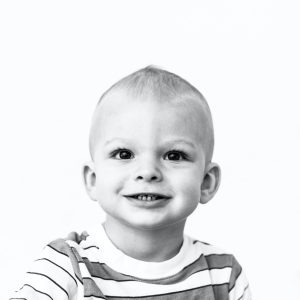 Tip #1: Keep it short & sweet. Kids have a short attention span and want to be themselves and play rather than sit and smile for a photo. Photoshoots that are 10 minutes or less can still be fun for them, especially if you let them skip over the hair brushing and the bow-tieing. Don't stress about what they are wearing or if they will "behave" and instead, embrace the crazy.
Tip #2: Let them pick out their outfit. This gives them the opportunity to have fun with it, and they will be more likely to give you a genuine smile during the photoshoot. Some of the best photoshoots are kids on costumes; it documents who they are and what they love at this moment so you can look back 10 years from now and giggle and smile about what they were into then.
Tip #3: Skip cheese, make a silly face! Ask your kiddo to start with a silly face, then a serious face, mad face, and then the happy face that you want at the end. This helps them relax and forget about smiling pretty and instead focus on being themselves with no pressure.
Tip #4: Distract, distract, distract. Innately, children stiffen up and cheese when they see a camera, or phone in their face to take a picture. That's what they have been trained to do. The best way to untrain or get those genuine emotions and candid photos is to ask them questions. If you want to see their thinking hard face you ask them a silly question like" "Would you rather swim in a pool of sharks or jellyfish?" Or if you want a surprised happy face: "Can you show me the face you make on Christmas when all your presents are under the tree?"
Tip #5: Be considerate of lights & sounds. If your child is sensitive to sound, avoid playing holiday music in the background or having blinking holiday lights on the tree for the photo.
Remember to be patient and create a no-judgement zone because if you get stressed, then the kiddo may get stressed as well. And keep in mind, even their worried and shy faces can be cute!
Tip #6: Let this be about the kiddos. Kids love to talk about themselves, so ask them a question about themselves or give them a moment to have the spotlight! For more energetic kids, ask them to jump three times in the same spot, and take the photo right when they land and are stationary. Think about how you can make them show off their personality the most, and you'll get the most authentic photos.
Little Llamas Portraits is a locally owned children's photography company based in St. Petersburg, Florida that was founded on the idea that kiddos of all shapes, sizes, and backgrounds have a fun, precious personality that should be captured at all stages of their life. As a mom, wife, and professional family photographer, Alison Amick Brett has successfully created a business that takes personality portraits of kids in 10 minutes or less, showing their true fun and silly stages. She uses these strategies on her own kids and the kids she photographs.