Whether you're moving into a new home or apartment, or you have decided to start over with your kitchen, declutter and focus only on the essentials, we got you covered. Kitchen is usually the toughest room to properly stock, since there are myriad of items that are easy to forget, and plenty of those which are unnecessary and may only use up your space with no actual purpose, but seem like a good idea while you're looking around in the local kitchen store. Take a look at the list we prepared for you below and run to the stores and websites for your kitchen must-haves.
1. Linens
Linens are essential to a great kitchen, especially if you strive to be eco-friendly. Eliminating paper towel usage does not only help the planet, but is also more hygienic and contributes to the aesthetics of your kitchen. Moreover, you have the option to go holiday-crazy and get themed linens, or stick with basic colors for daily cooking and cleaning. Cotton towels are sustainable, they wash well, and are great for all kitchen cleanup needs.
2. Must-have small appliances
Although this depends on your preferences, diet and eating habits, there are still a couple of essential appliances that everyone's kitchen should have. Toaster, water heater and blender are the ultimate trio you should put on your list right after the basics like fridge and sink. Moreover, depending on your budget and wishlist, you may consider buying a coffee maker, egg cooker or spiralizer.
3. Cookware
The primary thing to have on your mind when you're buying cookware is the difference it will make in your cooking. This broad term refers to pots and pans basically, the essentials you need for preparing a meal that doesn't come from a takeout menu. The dangers of bad-quality cookware are various chemicals and aluminum which they will transfer during the cooking process. Look for quality stainless cookware brands such as Scanpan, and get yourself the essential 5-items set which will show no sign of wear and tear for years to come: fry pan, a sauté pan, a saucepan, stock pot and nonstick griddle.
4. Cutting boards
Unlike the rest of kitchen equipment, when it comes to cutting boards – the bigger, the better. A hefty wooden board may have many different uses, ranging from everyday food prep to fancy cheese board at a party. You can find them in all shapes, sizes, and varieties. A set of Oceanstar bamboo cutting boards is great for environmentalists, but there are also great and durable plastic boards with rubber feet to prevent the annoying slipping on the countertop as you cut your food.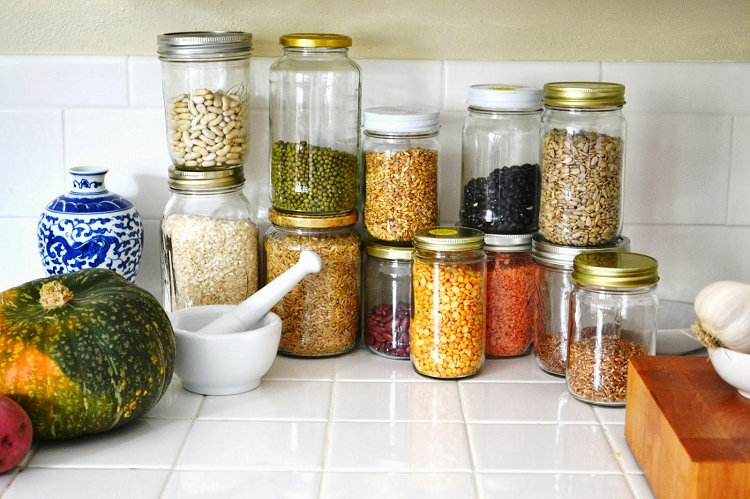 5. Three knives
Butcher blocks full of knives may look nice on your counter, but you don't really need them. Every kitchen needs three knives: a chef's knife, a serrated knife, and a paring knife. These will cover your cooking needs from cutting bread to mincing small items. Although it's important to invest in quality knives which will last for many years, when it comes to a serrated knife, you shouldn't pay too much, since it's the only one which can't be easily sharpened and you might have to replace it in less than a year.
6. White tableware
A set of white dishes is a must. No matter if you're a fan of minimalistic tableware or not, keeping tableware pieces simple is a warm suggestion. Not only will you have a timeless set for every occasion, but you'll also be able to keep your dining table stylish in combination with any other requisites and utensils.
Instead of having a typical kitchen cluttered with useless gadgets and hefty items that take so much time and effort to clean and store, invest in a few high-quality items that will last you a lifetime, and make daily cooking a pleasure. Additionally, if you are a soon-to-be-married couple, this list can help you build a great registry and worry no more about repeating and useless gifts. Equipping your kitchen with the right tools will create a cozy and productive atmosphere you'll be enjoying.