Fall is officially here and while everyone is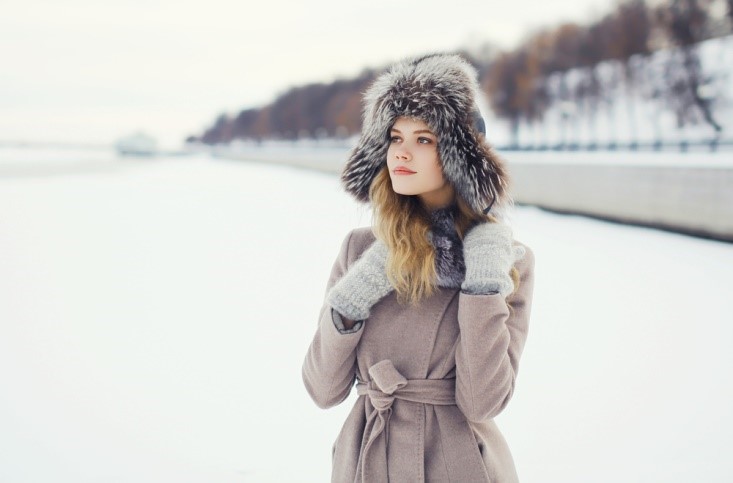 rejoicing in the cooler temperatures, pumpkin spice
everything, and beautiful fall colors, the fact is that everyone's favorite season never seems to last long enough. Before we know it those bright, colorful leaves will be on the ground, along with snow, ice, and all of the other things winter brings with it.
Some people like winter and the holiday season has a lot to do with that. However, others like winter because you can bring all of your warm coats, sweaters, boots, hats, and scarves out of storage and bundle up.
Piecing together a winter outfit that is not only cute but also functional isn't that difficult, and these are five ways you can create winter looks that are fabulous and functional.
Boots
Boots are just about everyone's favorite part of winter looks but it can also be one of the more tricky ones to pull off. Some might like the lumberjack look but we prefer to keep our boots a little more on the glamorous side.
Whether you prefer boots that hit the knee or something a little shorter be sure that the tread is thick and durable enough to handle snow and ice. And while many women have a love/hate relationship with Uggs, fashion experts say they are a great choice for winter if styled correctly. The taller version of these boots looks great with skinny jeans, a turtleneck sweater, and a down vest.
Pajamas
You might not think of pajamas as winter fashion but let's face it; you're going to spend a lot of weekend mornings lounging with a cup of coffee as you watch the snow fall outside. So why not look great and feel comfortable while doing it?
Flannel and fleece are the typical fabrics when one chooses pajamas, but don't rule out fabrics like silk and cotton. Silk pajama pants not only feel amazingly luxurious, but silk is also one the best fabrics for insulation, meaning that you'll stay warm in them while looking glamorous.

Coats
Coats are obviously one of the most important aspects of any winter wardrobe and with so many to choose from it can be hard to decide which style is right for you. If you're the athletic type then you want something that can hold up to the elements while you're outside. If you're more of a fashionista a classic pea coat in rich wool might be a better choice.
Many people are on the fence regarding the classic down vest but this is must for any winter wardrobe. Not only are they cute and functional, but they're perfect for those days when it's not quite cold enough for a heavy coat. Just put on a cute sweater, add the vest, and you've got a perfect winter look.
Hats
Nothing says winter like a great hat, but the problem is there are just so many styles to choose from. From a simple, cozy beanie to a sexy, wool fedora you'll have a hard time with your hat choices this winter. However, it's best to have more than one on hand to suit various outfits.
Beanies are always a great choice but find one that's jazzed up with some faux fur to enhance your look. You can also try the very trendy riding hat style made of felted wool and it can't hurt to choose one with the pom pom on top to up the cute factor.
Scarves
Scarves are the pieces that can bring your whole look together and it's easy and inexpensive to always have a number of styles and colors on hand. The standard knitted scarf is always a good choice and when wrapped properly and tucked into your coat makes for a sophisticated look. You can also choose a larger, pashmina type scarf to keep both your head and neck warm, and if you add a pair of oversize sunglasses you'll look extra glamorous.
While you might think too many scarves is a bad thing you'll need to remember that many of your winter scarves can work with summer wear too. It's all about maximizing their use during the appropriate season.
Dressing for winter doesn't have to be a drab affair. Utilize some of these tips to make sure that your winter look is not only warm but fun and fashionable as well.