Healthy Meals Supreme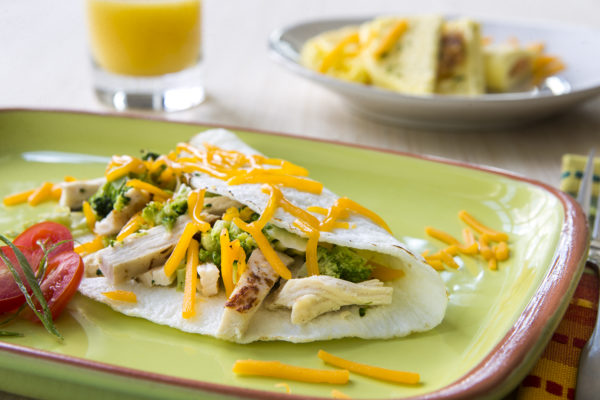 Are you ready to get serious about eating healthy? The experts at Healthy Meals Supreme can help. They make choosing healthy meals easy and educational. You can choose meals based on whether you have a chronic condition, want to lose weight or maintain a certain fitness level. Their chefs prepare meals based on the Keto, Mediterranean and Dash diet styles to help you lose weight and stay healthy! There are no subscriptions required and best of all, your meals will always arrive FRESH and never frozen, which means all you have to do is heat and eat! Say yes to a healthier you today!
Available at Healthy Meals Supreme

Popin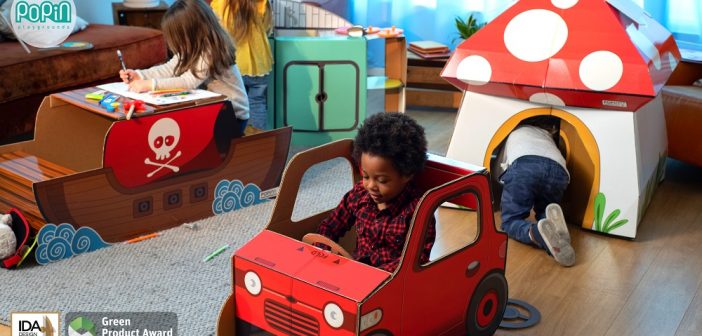 With today's parents moving towards minimalism and smaller spaces, it's more important than ever to maximize the space you do have. Everybody's situation is different. Some of us have tiny yards or no yards at all, with no room for full-sized play equipment. Not to mention how expensive some of that equipment its! Some of us have small houses with small rooms that just don't accommodate large toys for extended periods of time. Good news! Ori Mishkal and Niv Borenstein have created the perfect solution. POPIN toys! This line of quality toys includes a slide, a kitchen set, a mushroom house, a car, and a pirate ship.
Available at Popin Toys

Cool Maker Handcrafted Kits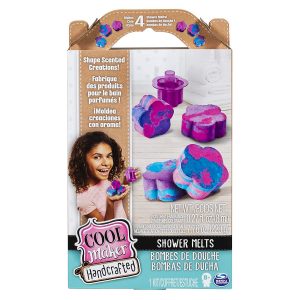 I love being crafty and creative and so does my daughter. She just adores these new CoolMaker Handcrafted kits. She loves having cool, unique, handcrafted things. There are so many to choose from. Make your own:
Shower Melts
Stitch n' Style Diary
Fashion Patches
Glitter Nails
Gem Soaps
Jazzy Clay Jewelry
These kits are so much fun and so easy, they just might be more excited about these than the candy this year! Grab some for your Easter baskets, for birthday parties or just for fun.
Available on Amazon
Bakugan Battle Planet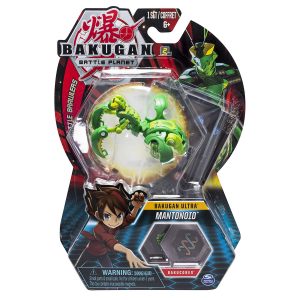 Are you looking for some fun Easter basket ideas for boys or girls who may not like the traditional Easter gifts? Check out this awesome new Bakugan transforming figures. They start out as a little ball but magically transform into battle-ready creatures! Add them to your child's collection for a fun-filled Easter.
Available on Amazon
How to Train Your Dragon Eggs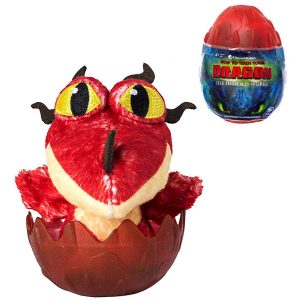 What's cuter than a baby dragon? A squishy baby dragon in an egg! Just in time for Easter, these adorable How to Train Your Dragon eggs are the perfect addition to any Easter basket. Meet Toothless, Hookfang, Stormfly, Monstrous Nightmare and Meatlug. These adorable plushies will be your child's new best friend!
Available at Walmart, Target, and Amazon
Hatchimals Colleggtibles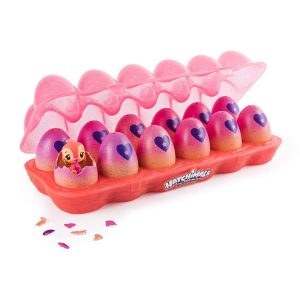 This Easter, celebrate with these fun new collEGGtible Hatchimals. There are so many to collect! Grab a dozen or a basket full. Let them hatch to meet your new friends, then introduce them to the Coral Castle, the Crystal Canyon, and the Tropical Party playsets. These adorable eggs are perfect for Easter baskets or even for an egg hunt!
Available at Walmart, Target, and Amazon
Twisty Petz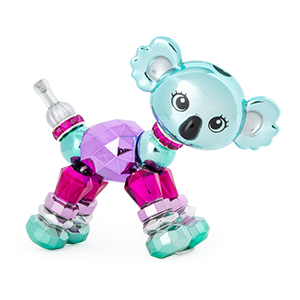 Twisty Petz is the newest, cutest accessories for girls. They start as shiny, adorable pets and with a quick twist, they become fashionable wearable bracelets! Check out all the collections – Enchanted Gems, Rose Gold, Metallic, Sugar Glitter, Fancy Fuzzy, Swirl, Silver Shimmer, Crystal Crackle, and Neon. With over 60 Twisty Petz to collect your child will love collecting and trading with their friends. Add some to your Easter baskets today.
Available at Walmart, Target, and Amazon
S.W.A.K. Kissable Key Chains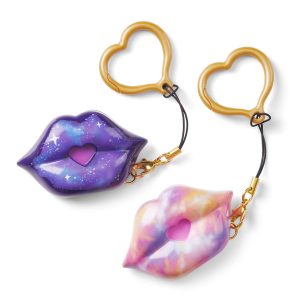 Looking for a fun addition to your teen's or tween's Easter basket? Look no further than the S.W.A.K. Kissable Key Chains from Wowwee. Available in 12 styles, each key chain comes with its own unique "muah" sound, a postcard and a sticker. The sensors inside can detect your skin and the longer you hold it, the longer the kiss will last! They're collectible, portable and double as a photo holder! Your teens will love accessorizing their backpacks with these adorable key chains.
Available on Amazon
Buttheads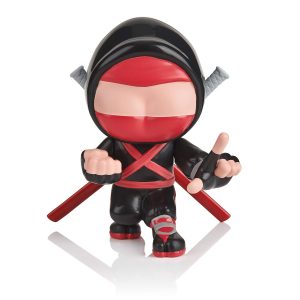 Why do kids think that farting is so hilarious? Who knows, but now they can live the hilarity with Buttheads. Meet Tushi the Ninja and his friends Robutt, The Grim Ripper and Brainfart. It doesn't get much sillier than farting figurines who's heads are butts. Boys (and girls) will love the gross humor and parents will love that they're somehow adorable, despite being butt toys that make farting noises. Add a few to your kids' Easter baskets for a fun filled holiday.
Available at Walmart and Amazon
Fingerlings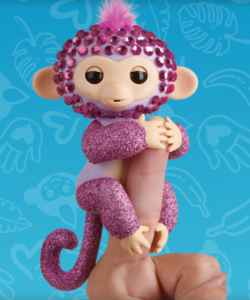 A few years ago, Fingerlings were the most popular toy out there. Well, they haven't gone anywhere. In fact, they've only gotten better! And, they aren't just monkeys anymore. Your child can make new friends in foxes, elephants, unicorns, giraffes, and narwhals. Get glamorous with Glitz, Sparkle, Glam and Glitter who come with their own bling! Grab some for your Easter baskets today.
Available at Walmart, Target, and Amazon
Best Furry Friends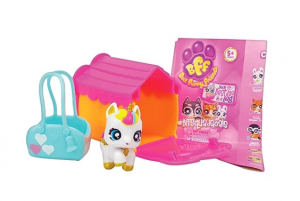 Have you always wanted 50 best friends? Well, now you can have them! Best Furry Friends are your new "Bestie in a bag"! Each unique animal comes with a tiny bag to carry it in it and the packaging doubles as a tiny little BFF house. And don't forget to check out the new animated series with YOUR besties! With over 60 characters to collect, your child will have tons of fun meeting all their new friends!
Available at Walmart, Target, and Amazon
Beaker Creatures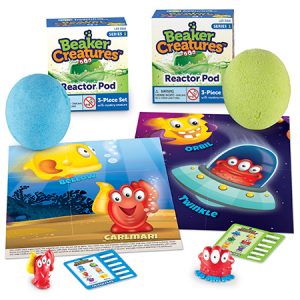 Do you have a kid who loves science? This Easter, Beaker Creatures make a wonderful addition to your Easter Baskets. Each pod triggers a colorful, bubbly reaction in water and contains one of 35 Beaker Creatures. Each creature comes with a mini poster ad a classification card that helps teach your child real science concepts. They'll have tons of fun learning about their new friends. They could even discover one of 5 rare 24-carat Creatures! Great for bath time fun or for use with the Liquid Reactor Super Lab.
Available on Learning Resources
World's Smallest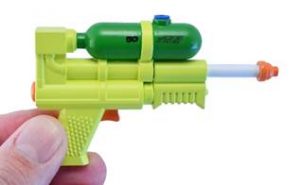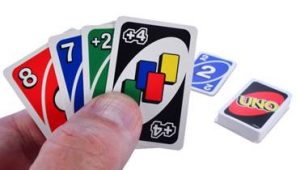 What's better than regular sized things? Tiny things! From Uno and Magic 8 balls to Care Bears and Polaroid cameras, the World's Smallest toys have it all. Ever wanted a tiny squirt gun to shoot your friends with? They have those. Draw a tiny picture on a tiny Etch-a-Sketch or do tiny tricks on a tiny yo-yo. It's true what they say – big things do come in small packages!
Collect them all and add some to your Easter baskets today!
Available on Amazon
HexBug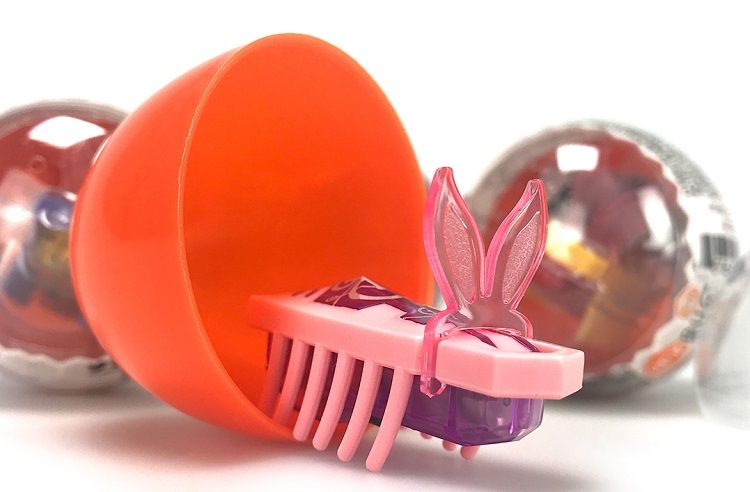 The older your kids get, the harder it is to figure out what to put in their Easter baskets that they'll actually enjoy. Enter the HEXBUG Nano. It's the cutest little robot bug you've ever seen! Check out this adorable Easter bunny HEXBUG nano. He even comes with his own little Easter egg house. They're not just tiny little mechanical bugs, though. When they're not busy running their space station and Cosmic Command, they like to have fun on their zip lines, habitats, and slingshots.
Available on HEXBUG
Micro Wheels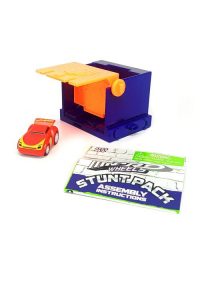 Kids love tiny toys so they're sure to love these Micro Wheels. Each car comes with it's own tiny garage collector's guide. Extra cars and tracks are available so that your kids can build the most super awesome tiny car race ever! Micro Wheels make great additions to Easter baskets and are perfect for boys and girls of any age. Collect all 24!
Available at Walmart, Target and Amazon
Baby Secrets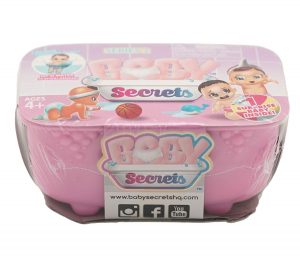 Looking for fun, new toys for your kids' Easter baskets? Let them in on the Baby's Secrets! Simply dip their diaper in the water-filled bathtub and it will change color to pink or blue to reveal their gender. Once the secret is out you can name your baby on the birth certificate. Also available in Merbabies!
Available on Amazon
POPIN Playground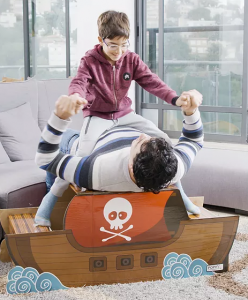 Do you have a small house or apartment? Maybe you have a small yard that just doesn't have space for a regular playground or maybe you don't have a yard at all. This Easter, give your kids a new kind playground! Now you can let your kids set up their playground anywhere without having to worry about how much space it takes up. These new toys from POPIN are exactly what you need. But don't let their cardboard look fool you. They're extremely durable and can hold up to 110lb. Best of all, they're foldable, which means you can store them almost anywhere and clean up is a breeze!
Available on POPIN Toys

CAR SEAT PONCHOS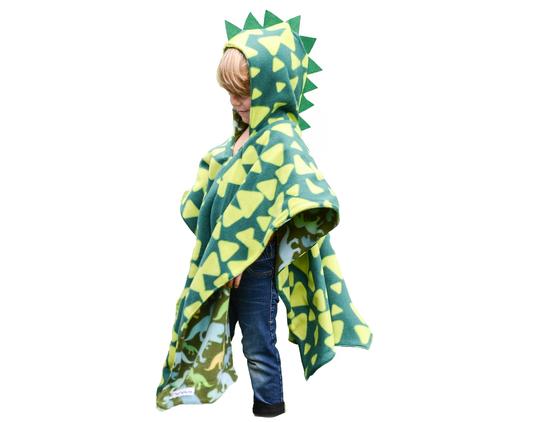 As parents, it's extremely important that our kids are safe at all times. This unique fleece poncho was designed and created with one thing in mind: SAFETY. SAFE, crash tested in a crash testing facility, surpassing safety NHTSA standards, CPSC/CPSIA Safety Compliant after rigorous testing, CPST car seat technician recommended. In today's busy world, make sure your kiddos are completely safe while in the vehicle.
Available Birdy Boutique
Cry Babies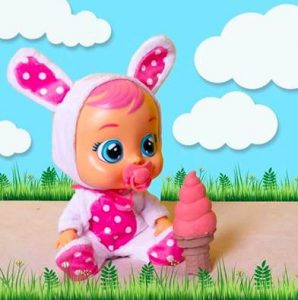 Cry Babies from IMC Toys are the newest, cutest addition to your child's favorite toys. Each Cry Baby cries real tears of water, make realistic baby noises and moves their arms and legs when you take away the pacifier. Give them a snuggle and the binky and they'll stop crying. They also have their own adorable little outfits. These precious babies make a great addition to any Easter basket!
Available on Amazon
Winning Moves Board Games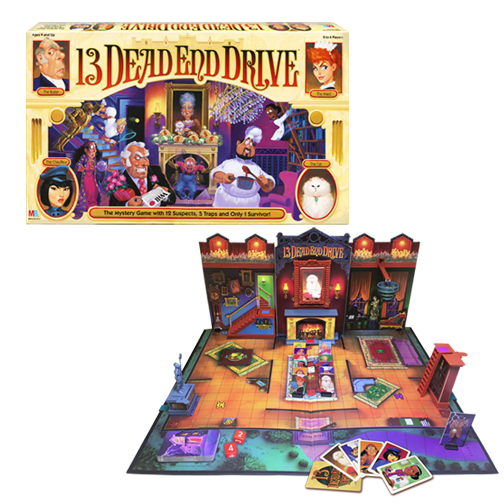 Your favorite games are back! Introducing brand new editions of Pretty Pretty Princess, 13 Dead End Drive and Payday. These games are back and better than ever, ready for a new generation to enjoy! Be the last surviving heir to inherit Great Aunt Agatha's fortune in 13 Dead End Drive. Collect beautiful sparkles and avoid the black ring in Pretty Pretty Princess. Learn some money making and spending skills in Payday. Check out these and other great games over at Winning Moves, just in time to add them to your Easter baskets!
Available at Winning Moves
Antsy Pants Build & Play Kit – Police Station
Imagination and creativity is so important in early childhood. The best way to encourage this is through to pretend play. With the police station play tent from antsy pants, your child can pretend to be a hero policeman, taking out bad guys rescuing people and saving the day! It's easy to assemble and it's steel frame gives it the stability it needs to survive little hands and feet.
Available at antsy pants
Organimals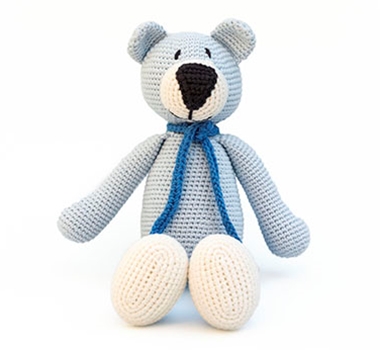 Organimals are beautifully hand knitted by mothers in Istanbul, Turkey. They are certified GOTS Organic cotton yarn. Or available in wool fill upon request. As a mother myself, I'd much rather have a gift crafted by another mom and help her out than from a big diamond. Think about your giving this year.
Available at Organimals
thirty-one Mini Storage Bin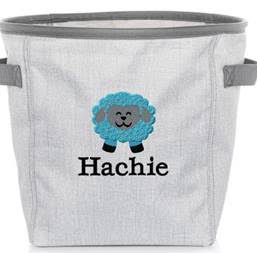 I LOVE organizing! thirty-one makes it so easy with their massive selection of storage solutions. I love these mini storage bins because they can be used for almost anything! Get one monogrammed for your pet and store their toys in it. Use them to organize your kid's toys, the pantry, the bathroom cabinets, your car, ANYTHING! I love using them in our coat closet to organize winter hats, scarves and gloves. No more searching for missing pieces! You could even use them as personalized Easter baskets!
Available on thirty-one
Cuddle + Kind Hand-Knit Dolls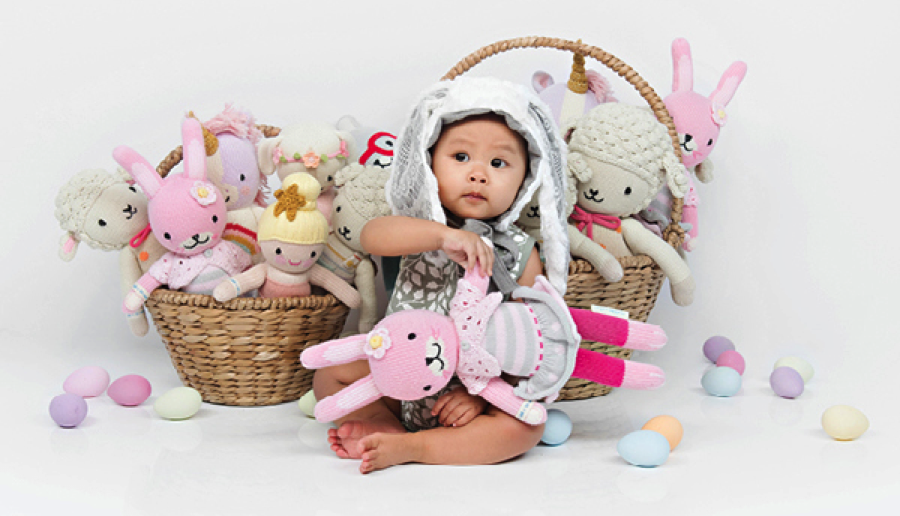 Is your little one ready for a new friend to cuddle? Cuddle + Kind offers over two dozen new friends to choose from, from bunnies and penguins to mermaids and unicorns. Each doll is hand knit, hand sewn, embroidered and crocheted by experts using high-quality materials. That means that your child's new friend will last, and can be treasured for years to come and passed on to future generations. These dolls make great Easter gifts.
Available at Cuddle + Kind
Hooded Unicorn Blankets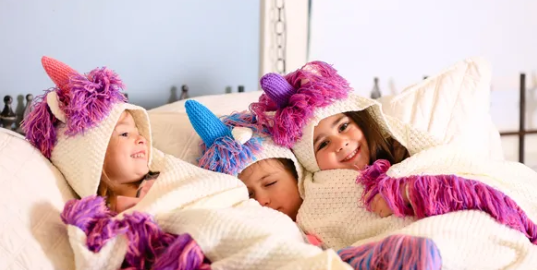 Seems like unicorns are everywhere these days and for good reason. They're adorable and they're magical! And now they're fun and warm! Your child will love these hooded unicorn hoodies from Rows of Throws. And you'll love that they're made from high-quality knits and easy to wash. These unicorns are perfect for nap time, play time or any time! Add one to your child's Easter basket.
Available at Rows of Throws
Playfoam Pals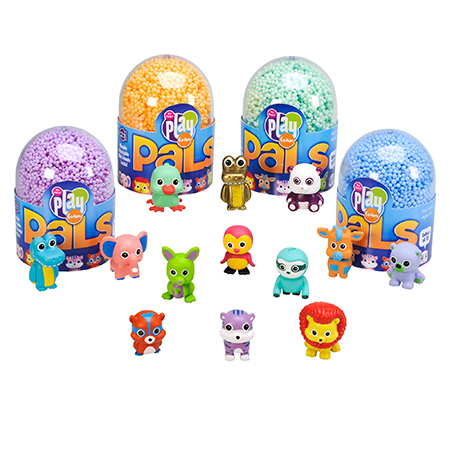 Add some extra fun to your child's Easter basket this year with Playfoam Pals. Each pod comes with a collectible animal friend as well as fun, colored playfoam. Build a new house for your animal friend or a scary dinosaur to chase them. They can build and sculpt to their heart's desire. The only limit is their imagination!
Available on Educational Insights
Bunny Hop Memory Game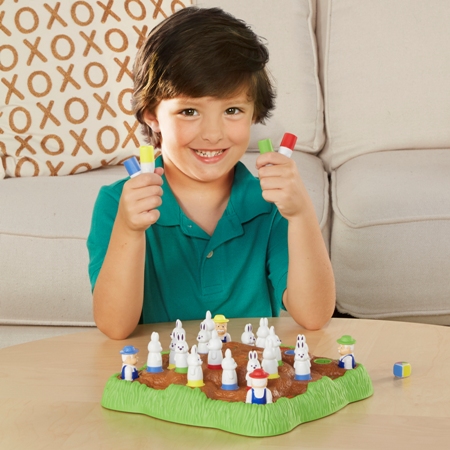 Kids love games and kids love Easter so they're bound to love Bunny Hop! This fun, educational preschool game challenges a child's memory and color recognition. They'll want to spend hours playing and hopping their bunnies! Get yours today in time for Easter.
Available on Educational Insights
Powerup 2.0 Electric Paper Airplane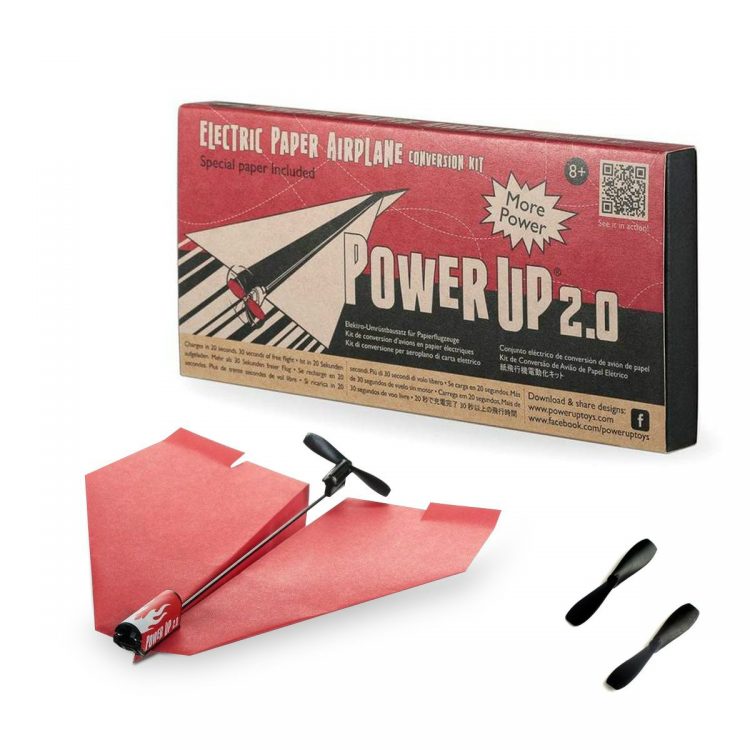 Go beyond basics this year when filling up those Easter baskets. Give your kids the gift of imagination with the Powerup 2.0 electric paper airplane. They can create a paper airplane in nearly any design, charge the motor for 20 seconds and GO! The planes stay airborne for about 30 seconds instead of simply falling flat to the ground like most normal paper airplanes. Best of all, it's super durable so it'll last long enough to give your child hours of creative play time!
Available on Powerup Toys
My Buddy Towel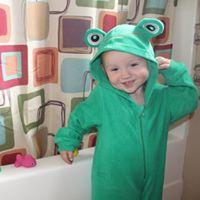 Getting kids dressed after a bath or pool time isn't much fun. If they're not running away naked they're probably hiding or throwing a fit. This Easter, make bath time easier with the Original My Buddy Towel. It's a towel and a onesie, all in one! It basically combines dry time and dressing time into one convenient step. No more bath time craziness. No more mountains of towels to wash after a day at the pool! They're comfortable AND functional. Available in sizes from 12 months to 10/12 youth. Even big kids love the My Buddy towel!
Available on My Buddy Towel
Gift Baskets Overseas
Are you looking for the perfect Easter gift? Gift Baskets Overseas has some of the most amazing Easter baskets I've ever seen. Let them do all the work for you. They'll select the perfect candies and wines and toys and flowers. They have an amazing variety of baskets available for kids and adults. There is something for everybody.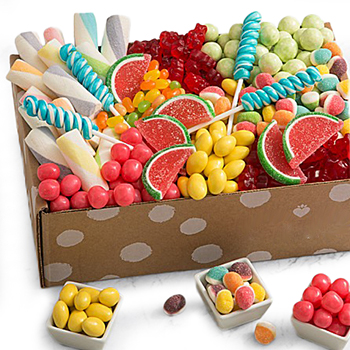 Available at Gift Baskets Overseas
Eggnots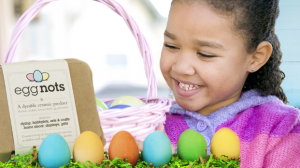 Dying Easter eggs is a fun family tradition for a lot of people. However, there are so many downsides to using real eggs. Eggnots has got you covered. Born out of a need for allergy-free eggs, Eggnots are dyeable, ceramic eggs that don't come with all the hassle of real eggs. Because they're not real eggs, they'll last forever. Because they're non-perishable there's no boiling, refrigeration or mess required! Eggnots are even vegan AND allergy friendly. Although they are technically breakable, they are far more durable than real eggs and often survive frequent drops from toddlers. Add some to your Easter basket!
Available on Eggnots
ONE13 CBD Topical Lotion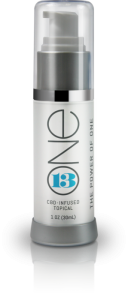 CBD products have flooded the market lately, so why trust ONE13? ONE13's topical lotion is made from 100% organic hemp oil with Cannabidiol. They use only the best, purest ingredients and there are no added ingredients, no fillers. If you want fast, convenient and reliable pain relief, ONE13 is the answer. Simply rub it on and go. It's easily portable for your busy, on-the-go lifestyle so you never need to wait for relief. Order yours today!
Available on ONE13
Cub Coats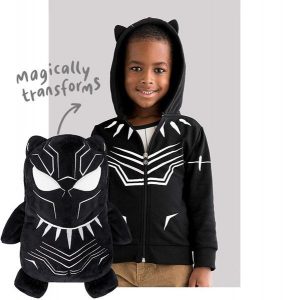 It's time to put those winter coats away. Spring is here! As fast as kids grow, yours likely needs a new jacket. But why buy your child a boring old jacket when they could have a Cub Coat? These adorable, transformative jackets turn from a plushie friend into a soft, comfortable hoodie. Available in six different animals as well as Spiderman, Black Panther, Bob the Minion, Minnie and Mickey Mouse, Poppy the Troll, Darth Vader and Chewbacca, your child will loves Cub Coats. Available in sizes for 2 years to 8 years old.
Available on Cub Coats
PBS Kids Plug & Play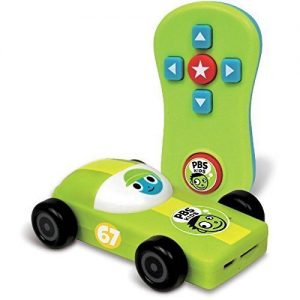 Instead of filling up their Easter baskets with candy this year, give them the gift of fun and learning with the new Plug & Play from PBS Kids. It's the first streaming stick just for kids. Just plug it into your TV, connect to WiFi and you'll have instant access to the PBS Kids 24/7 channel as well as live streaming. Join Daniel Tiger, Curious George, the Super Why gang and all your child's favorite PBS friends in a fun and educational environment that's safe and easy for kids to use.
Available on PBS Kids
Jetstream 4K Ultra HD Android TV Box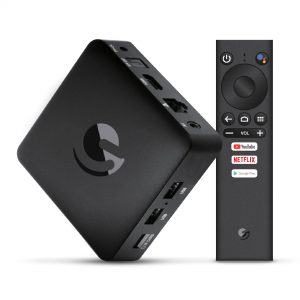 Looking for a new way to enjoy your entertainment? Let the Jetstream 4K Ultra HD Android TV box do all the work for you. If you don't have a smart TV, this little box will transform your TV into one. You can access over 4500 channels of streaming services. The remote is voice search enabled to allow for easier searching. You'll get crisp, crystal clear, 4K quality and comes with 8GB of storage. It even works with Google Assistant to answer all your questions at the press of a button. Upgrade your TV today!
Available at Walmart
Parakito Mosquito Repellent Bracelet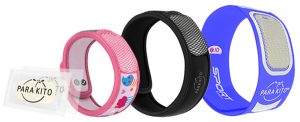 Summer is just around the corner and so, unfortunately, are those pesky mosquitoes. I've heard that people with type O blood get a bit more often than those with other blood types. I don't know how much truth there is to that but I'm O- and I get eaten alive every summer. Stop bathing yourself in inefficient, sticky, gross bug repellent and get the Parakito mosquito repellent bracelet. They're stylish, comfortable, waterproof and best of all, refillable! Each refill lasts for up to 15 days. Their secret formula is DEET-free, GMO-free, gluten-free, paraben-free, and phthalate-free so you know it's safe. Tell those biters to buzz off and order yours today.
Available at Parakito
Teach My Baby Learning Kit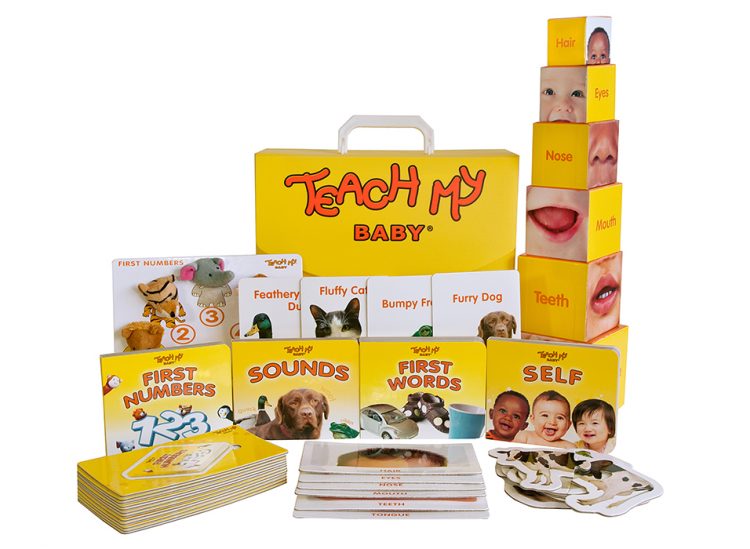 Early learning and development is super important for babies. With the Teach My Baby Learning Kit, you'll have everything you need to get them started on the right path. Each award-winning baby kit includes books, blocks, finger puppets, flashcards, puzzles and mirrors, all bundled together in a handy carrying case. Each kit also comes with a step-by-step teaching guide, making it perfect for homeschoolers and day cares as well as parents.
Teach My also offers kits for toddlers, preschoolers and kindergarteners as well as flashcards and yoga mats designed especially for kids. Teach My kits make great gifts for any occasion!
Available on Teach My
Big Easy Blends Juice Pouches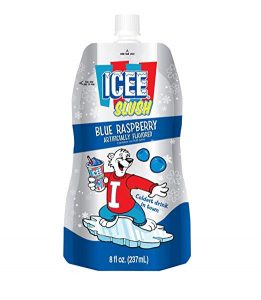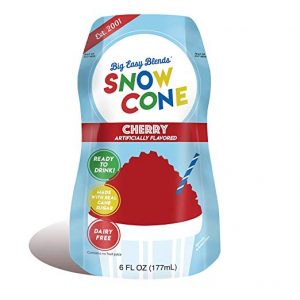 The juice pouch game just got better! Introducing ICEE slush pouches and Snow Cones on the Go! Perfect for a day at the lake, the family picnic or after the soccer game, these refreshing juice pouches are sure to be a hit with the kids! The ICEE slush pouches are available in four fun flavors – fruit punch, orange, cherry frost, and blue raspberry, while the Snow Cones on the Go comes in six crazy flavors – bubble gum, birthday cake, cherry, tiger's blood, ice cream, and strawberry. Made with real cane sugar and dairy free, the
Available on Amazon – ICEE slush and Snow Cone on the Go