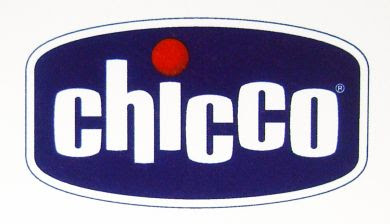 One thing I can say when it comes to baby items, I'm very knowledgeable especially baby bottles. I can truly say Jada has tried a lot of bottles but none like the Chicco NaturalFit bottles. So when I was given the opportunity to try their brand of bottles I was excited. I believe that it's important that every parent figure out what is the best bottle for their little ones.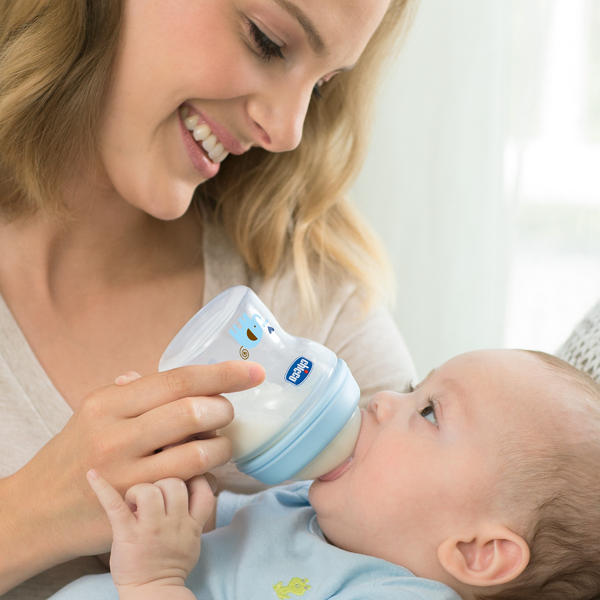 The Chicco NaturalFit bottles come in many stages from 0+ months to up to stage 3 which is 6+months and up. They're the perfect bottle for babies who are breastfeed with the way they are designed, transitioning between breast and bottle should be easy. You see these bottles have a unique angled nipples which has been designed to be responsive to the changing feeding styles of babies. The bottles offer the most comfortable and natural way to feed your baby, besides the breast. This is because they mimic breastfeeding in form, feel and function.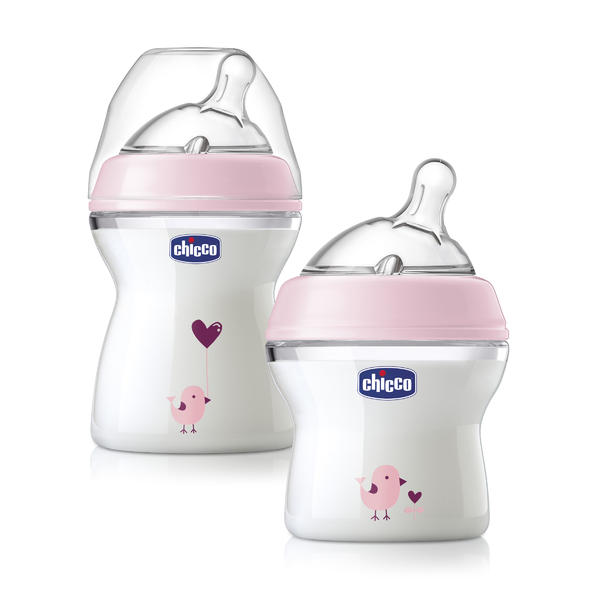 The unique nipples will allow your child to latch on comfortably and get the proper flow of formula or milk without choking. I personally feel the
Chicco NaturalFit
bottles will
promote good health and optimal nutrition for baby.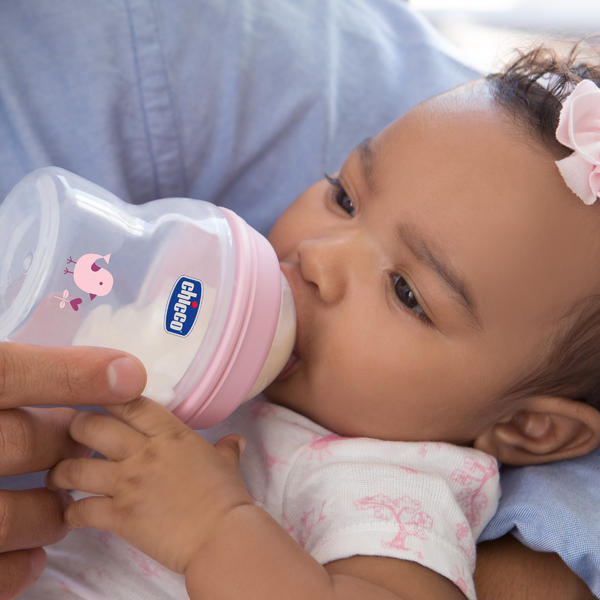 I like how flexible and soft the nipples are on the Chicco NaturalFit bottles and when Jada tried out one of the bottles, the nipple fit comfortably right in her mouth. The bottles are real easy to hold even though they look a little bigger than some of the bottles we've used before. I really like the flexibility and the base material of the nipple, it provides such a soft feeling for her so she could latch easily.
Overall if someone were to ask me if I would recommended the Chicco NaturalFit bottles, I would say yes indeed. The unique design, soft nipple, flexibility and easy latching will have all moms sold on using Chicco NaturalFit bottles.
When my daughter has her children I'm going to definitely purchase her a few sets to use for her baby. As a new mom, she will need bottles that are easy to clean, quickly to assemble, and made to do the job in providing her baby with the comfort and nourishment she needs.
They will be great for her newborn plus she'll also benefit from having two sizes on hand as her babies grows and let's not forget about the secured plastic cover that comes with each bottle. So no matter what stage your baby maybe at Chicco NaturalFit bottles can assist your baby.
Chicco NaturalFit want your little one to experience just how great these bottles are. They are offering a giveaway to one lucky mom or dad.
The NaturalFit Giveaway Package includes a: ($200+ value):
Enter to win it here and good luck.