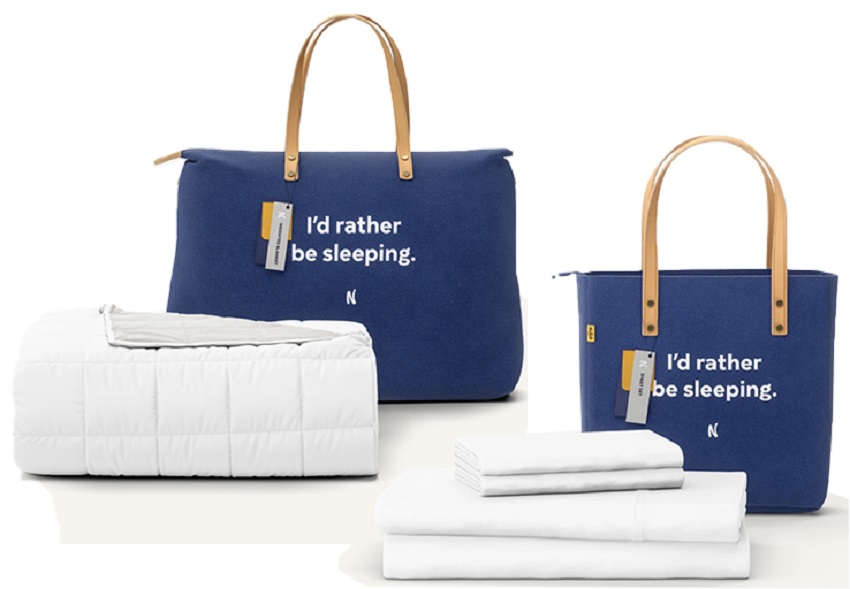 Luxurious Nolah Bamboo Sheet Sets can make all the difference for your sleep, and bamboo's natural benefits make it the ideal material for cooling comfort. Breathable and satin-smooth bamboo sheets feel ultra-soft against your skin while wicking moisture, regulating temperature, and keeping allergens away. Forest Stewardship Council (FSC) certification showcases the sustainability of bamboo harvesting and bamboo fabric's reputation as an eco-friendly alternative. Our bamboo sheets also have Oeko-Tex certification, meaning we don't use toxins and harmful chemicals.
The soothing Nolah Weighted Bamboo Blanket provides ultimate comfort for daytime relaxation and quality sleep. The glass microbead filling gives the blanket its weight, which helps calm the body and the mind. It features a double-sided bamboo cover that's cooling, breathable, and naturally antibacterial. The flippable design of the Nolah Weighted Bamboo Blanket makes it snuggly on both sides and ensures it will last the test of time. While the inside has a cozy comforter feel, the outside has a smoother, silkier texture.
Image: Attached file "MBS_WeightedBlanket"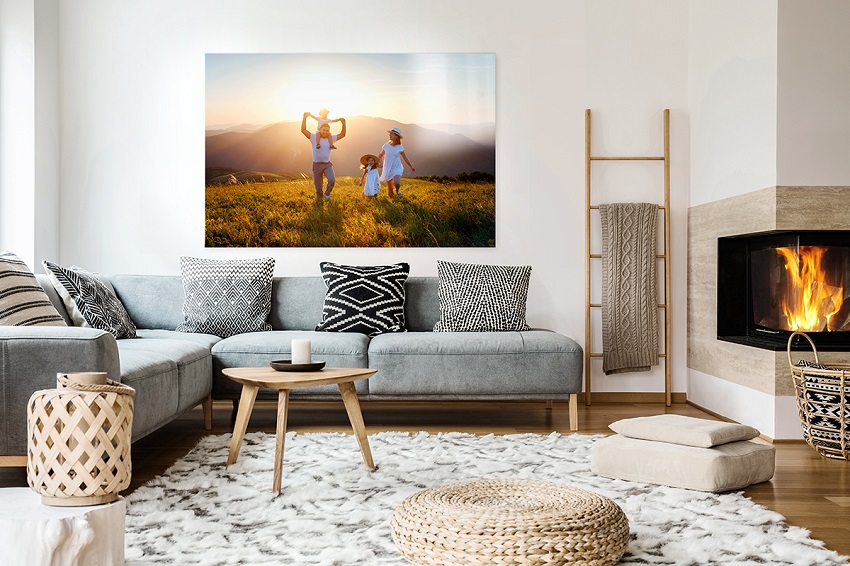 Skip the chocolate and the flowers… we have perfection –
Metal Prints
from
Printique
. Modern Metal Prints are created by infusing images onto aluminum with glossy metallic to matte finish options. What results are professional metal photo prints that are vibrant and durable. Your custom metal print will make a statement whether you choose to hang a family picture or showcase your photography mounted as wall art.
Sizes range from 4″x4″ – 40″x60″, Price Point: $15 – $605
About Printique: We are a photography lab based out of Brooklyn and we are known for our high-quality print products. What makes us unique? We are one of the only labs using traditional – old school – printing techniques to make sure your images are vibrant, sharp and will last for generations. We also often rank as #1 online printer for professionals and consumers.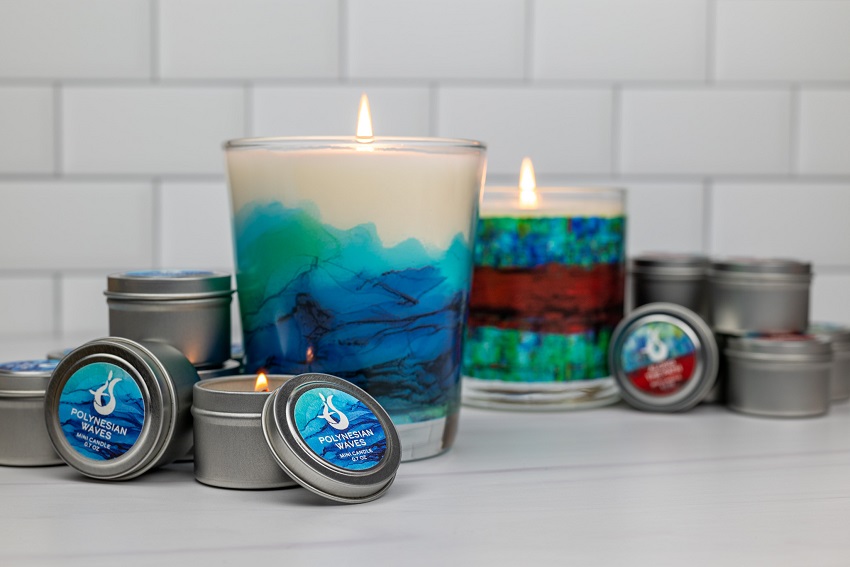 Artistscent creates beautiful scented candles in partnership with artists. Each candle's design is thoughtfully derived from an original piece of art, which Artistscent adapts and permanently screens onto reusable glass vessels through an exclusive license. Artistscent works closely with our artists to create exclusive, custom fragrances that complement their art and bring it to a new dimension creating a visual and olfactive fusion like no other.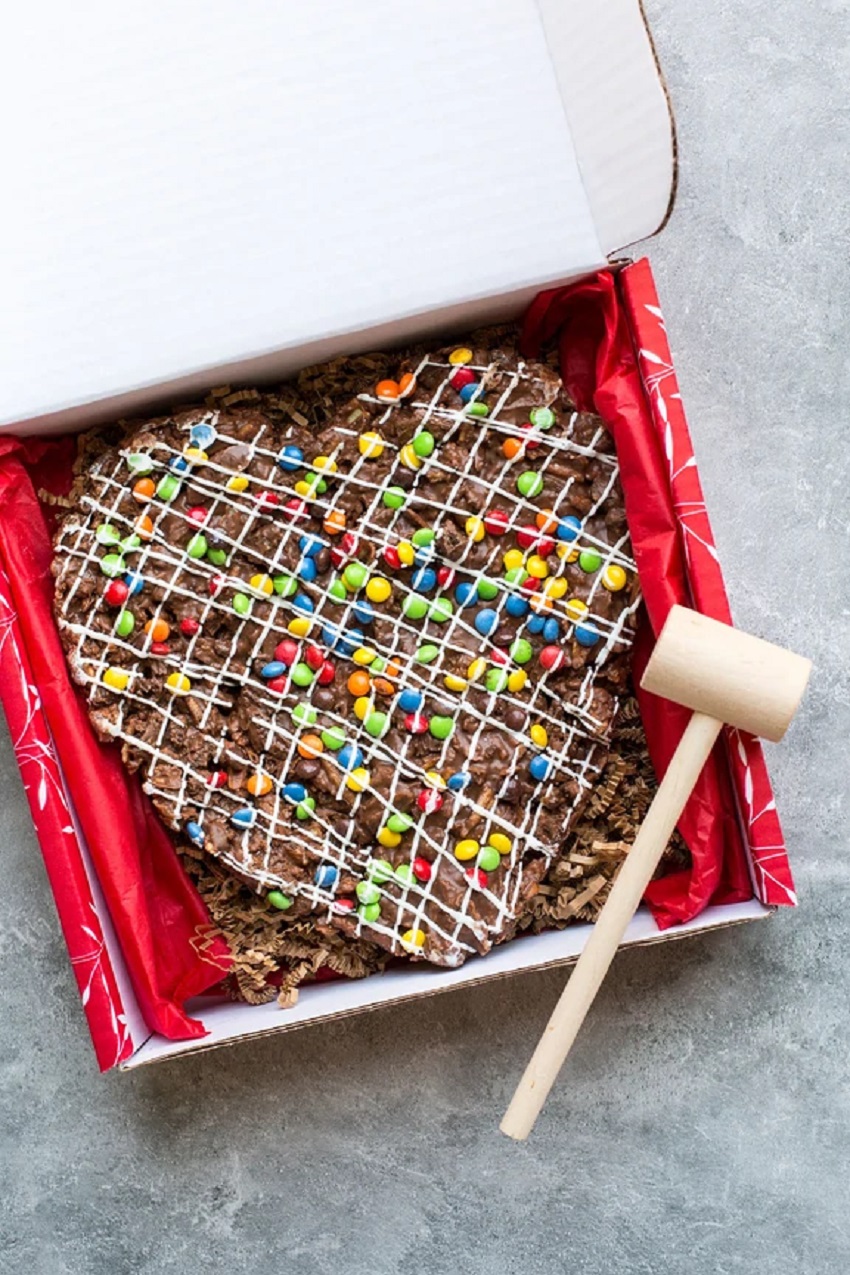 Sugar Plum's Chocolate Heart Pizza
is a unique treat that your Valentine is simply bound to fall head over heels for. Every one comes with a wooden mallet, so they can feel free to break this heart into bite-sized bits knowing it'll never return the favor! Sugar Plum tops their 12-ounce milk chocolate "pizza" with crushed pretzels, cookies, potato chips, candied chocolate gems, and a drizzle of white chocolate. A fun, sweet shareable gift for your Valentine! All of Sugar Plum's decadent confections are lovingly hand crafted and made from their bakery and kitchen in Kingston, PA, by mother and son team Frann and Neil Edley.$40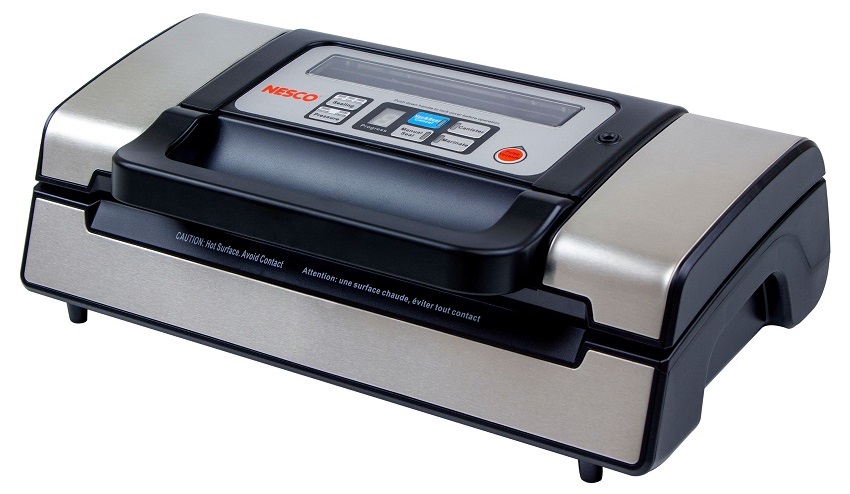 NESCO VS-12 Deluxe Vacuum Sealer (MSRP: $132.99): The VS-12 delivers in every aspect that a user needs when vacuum sealing their food. Perfect for organizing your freezer and food storage, the VS-12 will be your best friend when it comes to a fresh start in the kitchen. The 3 settings -Dry, Moist, and Double- paired with the custom vacuum pressure -Normal or Gentle- allow you to perfectly preserve your food every single time.
This model features a 130-Watt double vacuum pump that ensures maximum air extraction when sealing larger food items.
For even more security, the double heat seals add strength and stability when sealing liquid-based or moist foods.
The easy-lock handle makes one-handed situations turn out smooth and easy every time.
The built-in bag cutter and roll storage compartment with clear viewing window make this an all-in-one stop for keeping food fresh up to 5 times longer than traditional methods.

This sealer can accommodate up to an 11.8" width bag providing the versatility needed for a wide range of sealing jobs. Two rolls are included to get you started, one 8.6" x 9.85' roll and one 11..8"x 9.85′ roll. (The NESCO VS-12 Deluxe Vacuum Sealer is compatible with any brand of vacuum sealer bags.)

NESCO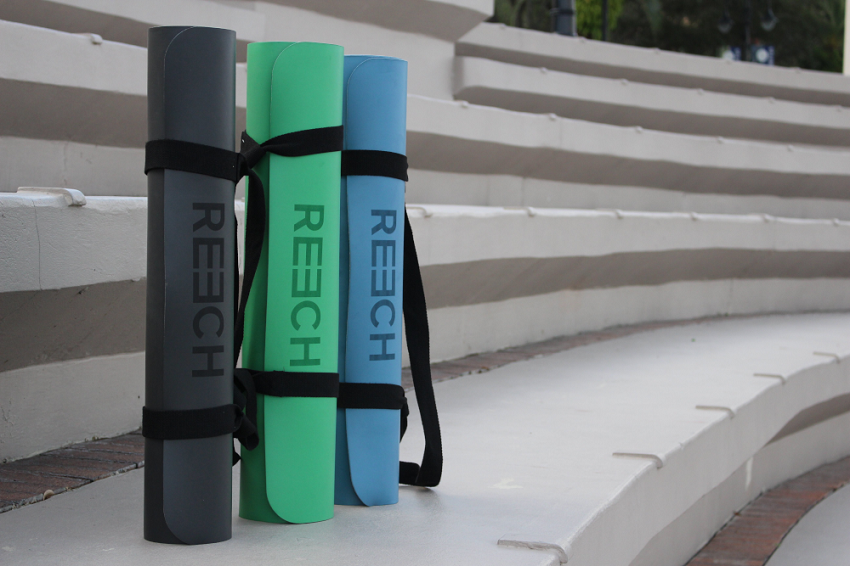 REECH is a yoga mat brand dedicated to improving your practice and the planet! The signature namaSTAY mat is guaranteed to be loved by the yogi in your life. Featuring a true never slip grip, this mat gives the confidence to push a little further and try that new posture. Made entirely from sustainably sourced materials, the namaSTAY mat is 100% biodegradable (meaning if you buried it in the woods, it would completely decompose in 1-5 years leaving no trace it ever existed!) and for each mat purchased, REECH is planting 15 trees to help combat deforestation.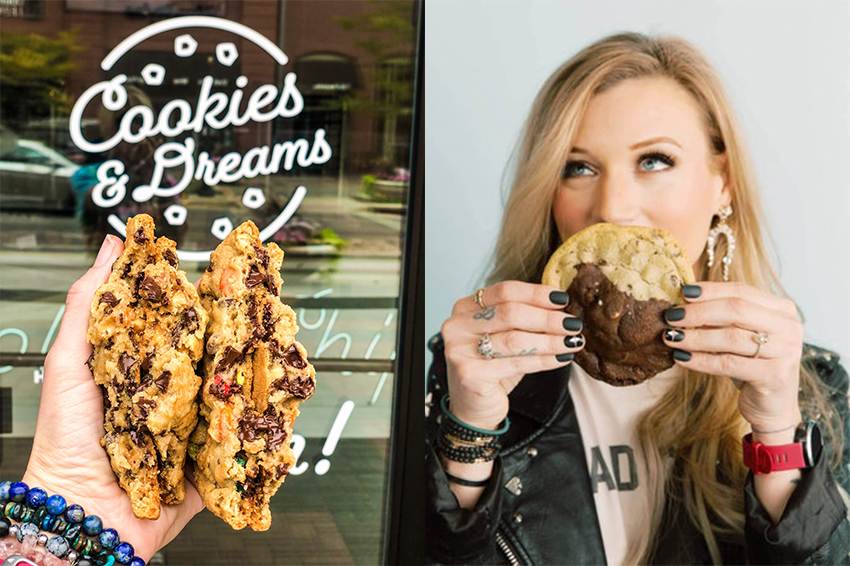 Cookies & Dreams is a female-owned, Iowa-based business dedicated to more than just making really, really, really good cookies. Owner Stephanie Sellers is all about joy, connection & celebration. Her story is about never giving up on your dream and following your heart. Cookies & Dreams strives to empower women, show the world what can happen when you refuse to give up on your dreams, and serves as a bright spot in communities across the Midwest and worldwide. Stephanie and her team are thrilled to be baking up sprinkle-studded smiles each and every day — today she has three storefront locations (in Iowa) with four more opening soon (even in Illinois!).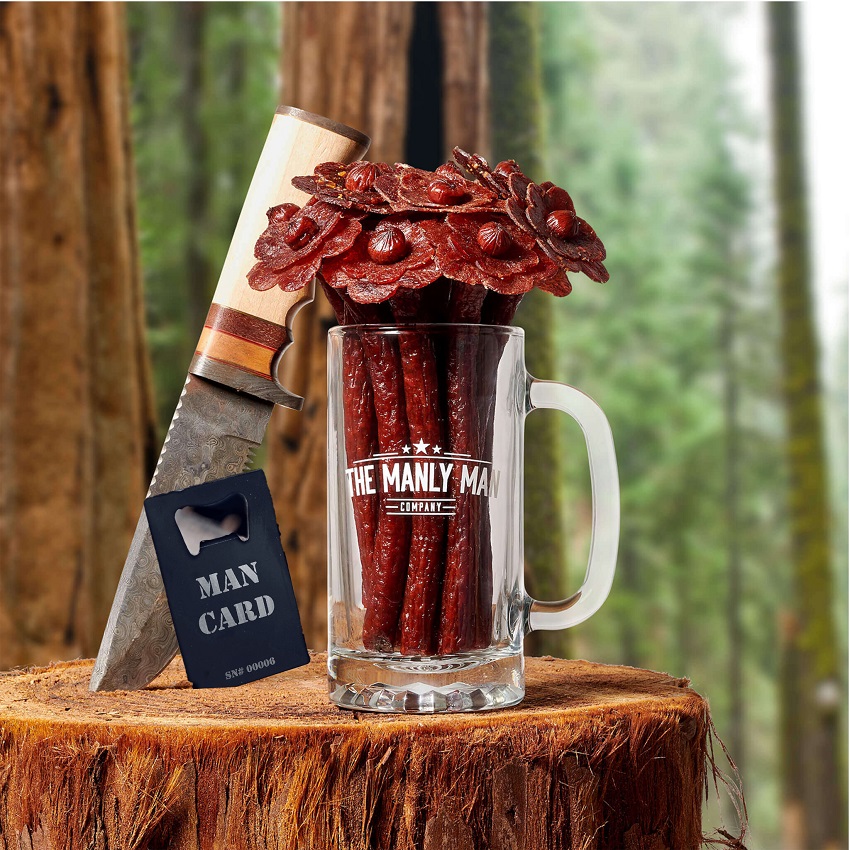 Introducing the MOTHERLOAD of all deals!! $112 worth of the premium jerky we use to make our Beef Jerky Flower and Rose Bouquets for $75.
Each Motherload comes with 5x Original Beef Jerky Flower Trimmings,5x Teriyaki Beef Jerky Flower Trimmings, and 5x Hot Beef Jerky Flower Trimmings (3 oz)
This 16 oz. tankard beer mugs are made for that special kind of man… that man who calls beer a meal… he is right, it is a meal!
This MAN CARD bottle opener is the size of a credit card, forged from stainless steel, and easily stored in his wallet for everyday carry use. Each is individually serialized below the MAN CARD label on one side, features The Manly Man Company® logo on the other side, and packaged in a stylish black sleeve that also lists the serial number.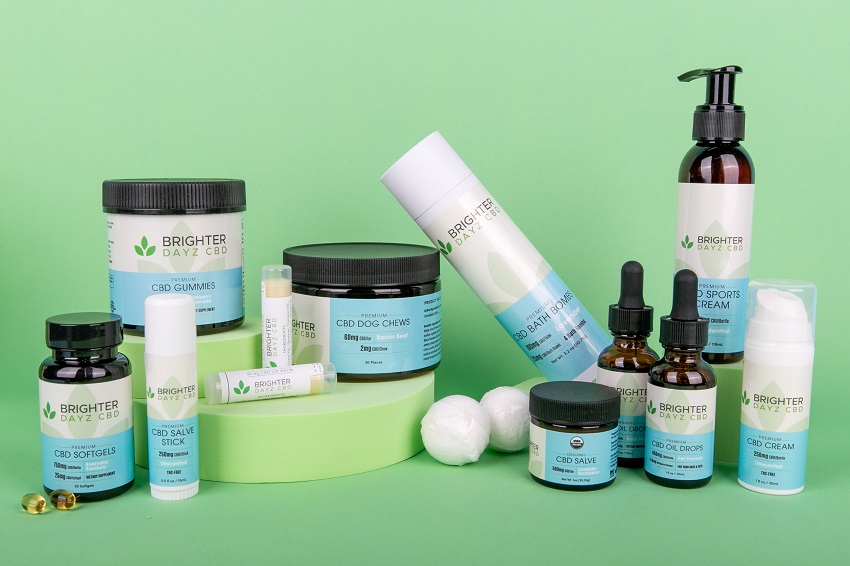 Brighter Dayz
was founded by a Nurse and a Marine Corp Vet, a brother/sister duo, who discovered the power of CBD while helping a family member fight a terminal illness. After they noticed the life-changing effects of natural pain relief, they wanted to help educate the community on the holistic and healing power of CBD. Ready to experience the power of holistic healing? Shop now at
www.BrighterDayzCBD.com
!

LURVZ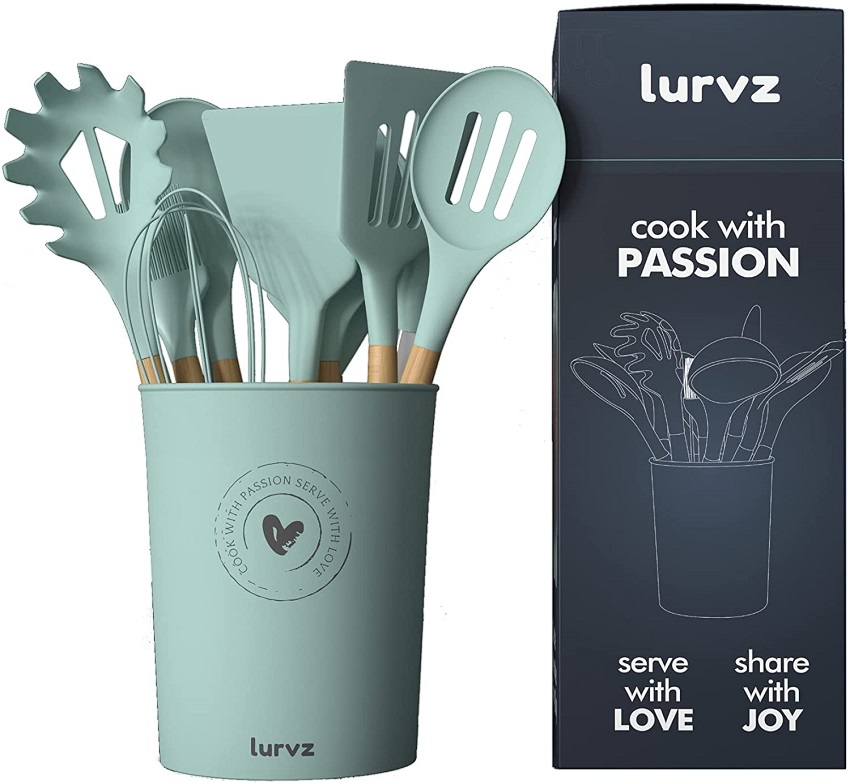 Why is LURVZ 12 Piece Silicone Kitchen Utensils an excellent choice for any home baker and cook out there?
Scratch-free – Protect your expensive non-stick cookware and use them without leaving a scratch!
Heat resistant – Tend to be forgetful in the kitchen? Fret not while leaving them in the oven as they can withstand up to 356°F (180°C).
Various utensils to select from – With this diversity, you may make any meal that you want anytime!
Dishwasher-safe – Fear of the task waiting after cooking? Simply throw these utensils in your dishwasher and you're ready to go!
Different storage options – It contains a barrel for storage arrangement. Each handle includes a hanging hole for easy hanging. You'll have a chance to showcase it with your visitors too
LURVZ is having a flash sale that will run until the 31st of January, where you can save up to 55%! Get yours today because this is one of their BIGGEST promos!
Amazon shop Tiktok Instagram Facebook Pinterest Youtube Twitter

Giving a LoveCube is like sending a 21-Century Love Letter. Each one consists of up to 60 cards with messages and images customized for your special someone. The cards are wrapped in a ribbon and arrive beautifully packaged in a handsome keepsake box. Start by telling us a little about them and your relationship on our website. Messages and images will be generated based on your input. The text can be edited, and any images can be replaced with your own to make the gift even more personal. It will be a gift they'll keep for a lifetime.

Dedicated Stars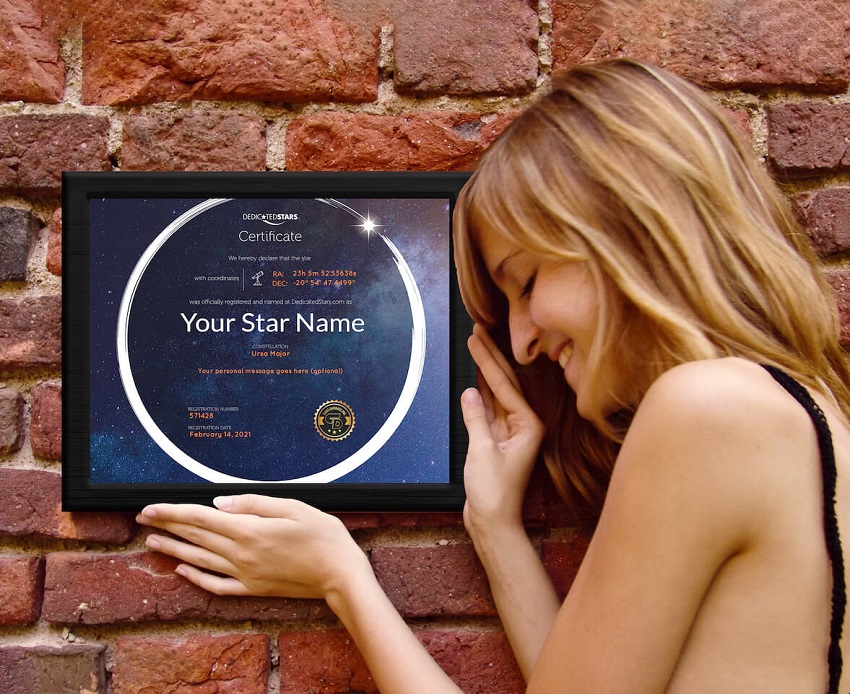 Dedicated Stars offers a unique and easy way to Name a Star after someone special. When you Name a Star, you receive a personalized certificate in your email within minutes. In addition, you can receive or send a high-quality printed version of it with the option to even have it framed. Choose between three star packages: Classic, Zodiac, and Binary. For the most romantic Valentine's Day gift, our Binary Stars shimmer and are composed by two Stars that orbit around their common center. Use coupon MOMBLOG20 at the checkout for a 20% discount on all star packages valid until March 13, 2022.

Grip6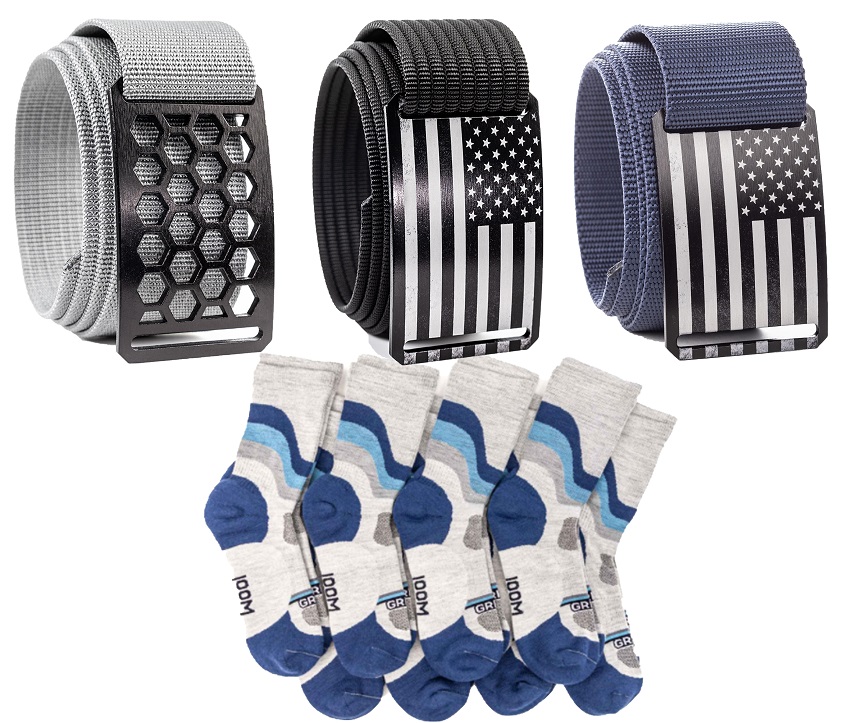 The Black Flag Workbelt , Ninja Honeycomb Titanium Midweight Strap, and the Black Flag Black Lightweight Strap is a Low profile minimalistic belt , designed with comfort and style. They come in different widths to fit your style and desires. All of these belts are completely made in America and backed with a lifetime warranty! The belts and straps are interchangeable to match any outfit or style. Grip6 also has an 8-pack Overland Blue Wool Crew Socks. The Overland Blue Crew Sock is a "Four Season" Crew Sock; It features a full terry bottom and no terry in the upper foot or leg of sock, resulting in a sock with a full but light feel, perfect in shoes and boots, and in cold and warm weather. Comes with a lifetime warranty. Wool sourced, tested, and manufactured here in the United States. Made from only the highest grade of wool.

Play With Your Food

This book is a fun and interactive way to improve your child's food repertoire! "Play With Your Food" was created by Sarah Appleman, a seasoned Occupational Therapist and mom of 2 kids with Sensory Processing Disorders. With the activities and suggestions in this book, you will have your child actively participating in cooking and baking in no time – so get ready to Play With Your Food! To order the book or explore free resources, visit us at www.PlayWithYourFoodBook.com!


Creative Outlier Air V3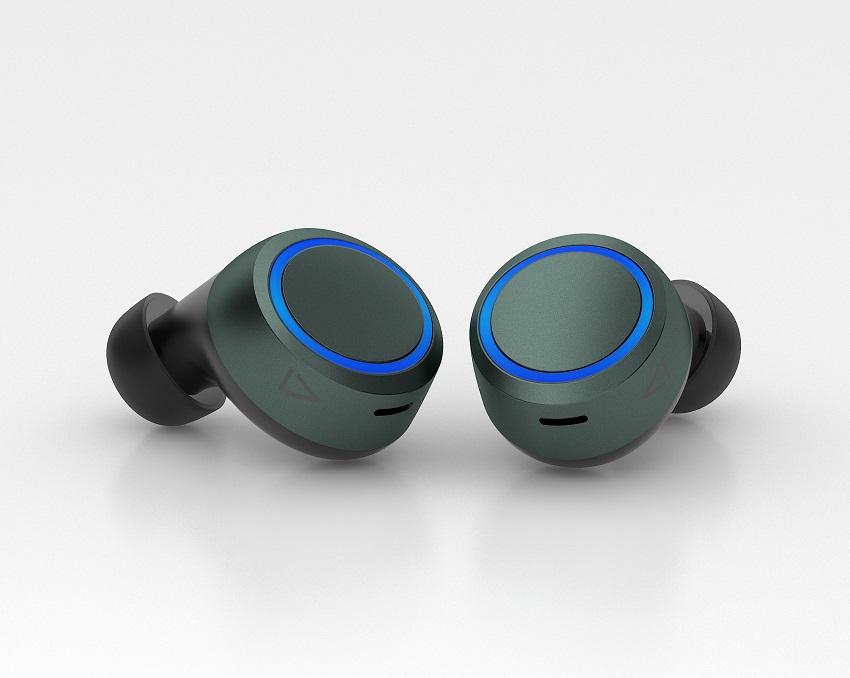 Our crowd-favorite—the Creative Outlier True Wireless series—now comes with Ambient Mode and Active Noise Reduction! Boosted to power up to 40 hours of total playtime with 10 hours of battery life per charge, Creative Outlier Air V3 tops the series in its battery performance. We've raised the stakes with our newest Noise Control features, customizable touch control buttons, and quad mics for calls clarity, all engineered for the best true wireless experience. Powered by 6 mm Bio-cellulose drivers and upgraded with Bluetooth® 5.2 technology, the Creative Outlier Air V3 is certified water-resistant with an IPX5 rating, so you can enjoy immersive audio wherever life takes you.

Brown Cowhide, Farmhouse Decor Rug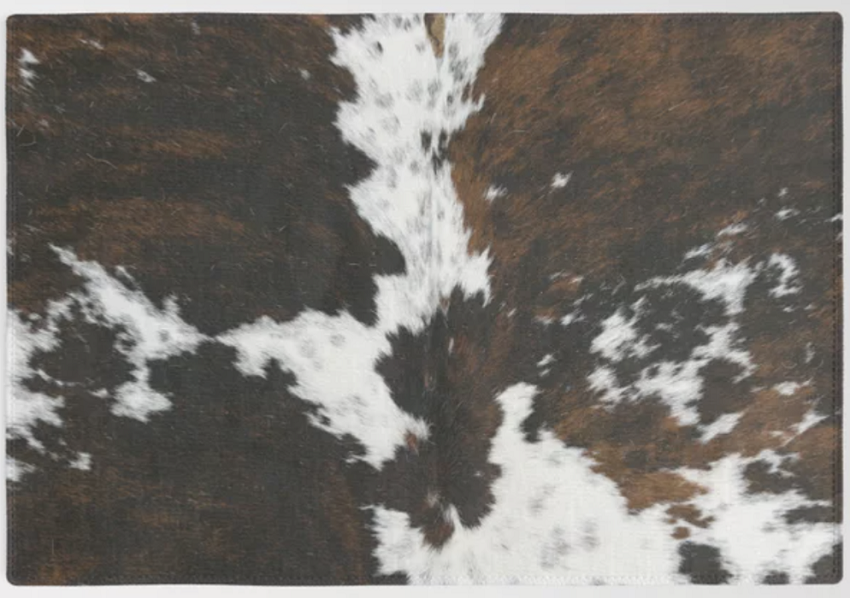 Express your style all over your home with a feature-worthy
Society 6 Rug
. They're made from a woven, polyester chenille for a soft and textured look. Plus, choosing from our wide array of designs, you're sure to find just the rug to match your decor.
Society 6 Rug
are one of the best, attention-grabbing pieces to design a room around. Use the colors within the rug to help choose art prints, furniture fabric and accent pillows.
Brown Cowhide, Farmhouse Decor Rug

Belton Four-Light Linear Pendant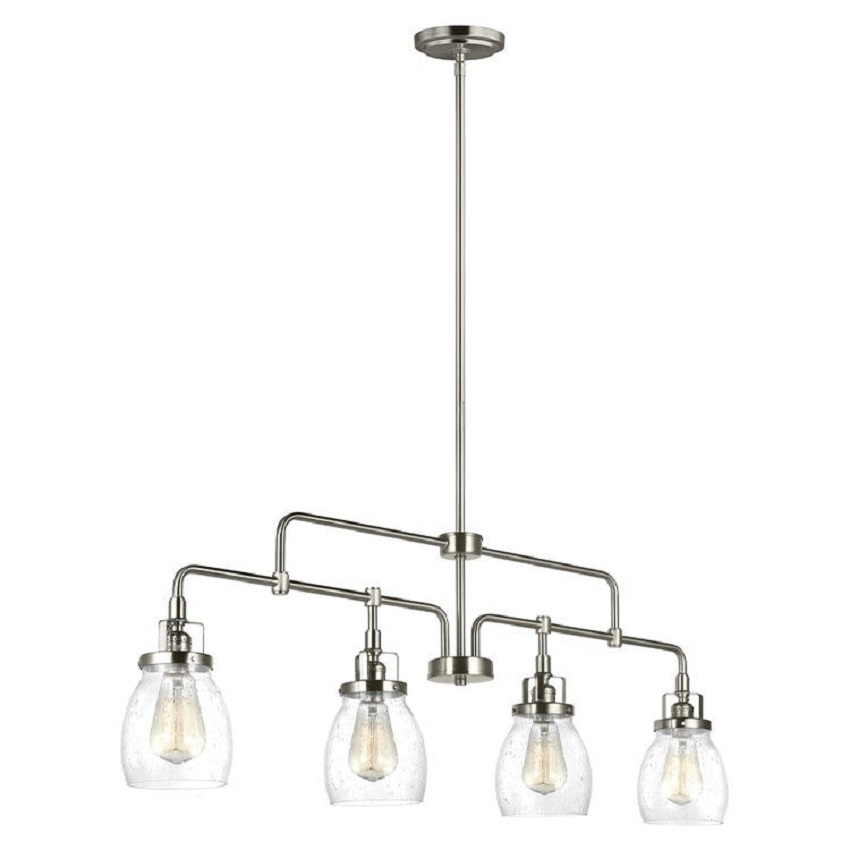 Influenced by the vintage industrial designs of early 20th Century America, the transitional Belton lighting collection by Sea Gull Lighting has seeded glass shades that highlight the classic Edison bulbs. The rich Brushed Nickel finish of this four-light island pendant adds to another layer this retro design's warm look. All fixtures are California Title 24 compliant and easily convert to LED by purchasing LED lamps sold separately.
Belton Four-Light Linear Pendant