Everyone loves technology, and not a day passes by without checking our phones or computers for some quick updates on the World. And if you have some tech lovers waiting for a gift on this Valentine's day, Burga is your go-to! They have multiple fashionable accessories that not only look great but also provide some always needed protection.
For example, their Satin White tough phone case not only radiates the elegance that classic black and white marble offers but will also keep the phone safe and sound from all the falls due to the double-layer design! For those who love their MacBook more than their phone or simply love it, when their devices match, Burga is also the place to go! Their Satin White MacBook case not only will give the device a classical touch but will also keep all those scratches away. So no more scratched-up surfaces when the pen gets loose in the carrying bag. But suppose the one you are searching for a gift is more of an outside person. A water bottle in Dark Mode design might be a perfect choice. Especially when paired with the Noir Origin AirPods Max case. Nothing is better than walking outside while listening to your favorite podcast or carefully crafted playlist.
All in all, you should really check out Burga for those perfect gift options!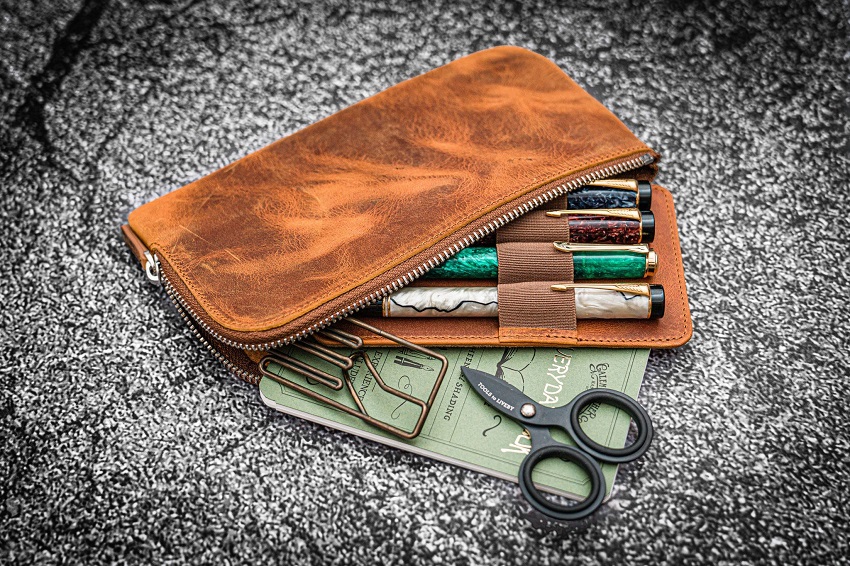 Whether you're an avid pen collector or you just appreciate fine stationery, Galen Leather's zippered pen cases will keep your precious pens and pencils safe and secure. Crafted from gorgeous vegetable-tanned leather, you know these cases will provide years of beauty and usefulness. There's something magical about the ability of leather to majestically absorb time, only to turn more beautiful with age.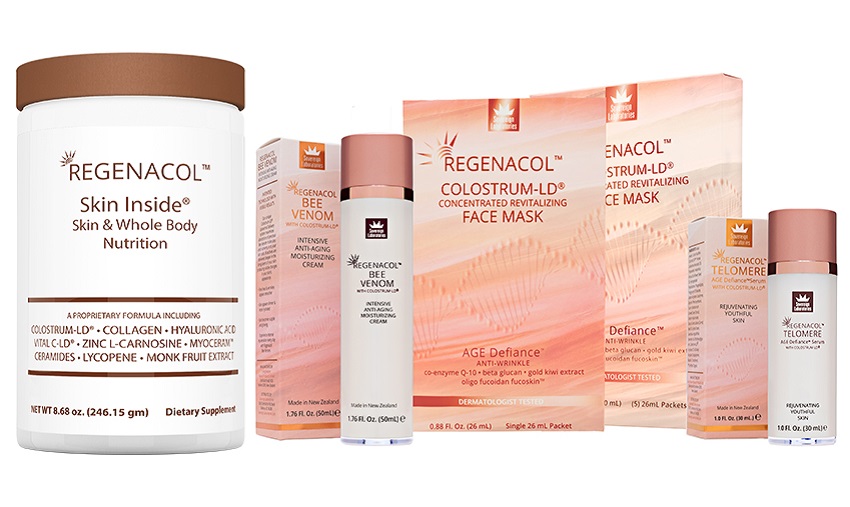 A drinkable, sophisticated skincare product curated with a unique blend of carefully sourced ingredients from essential vitamins and minerals, to peptides and specialty nutrients, that support healthy skin and whole-body wellness from within and play a critical role in key biochemical pathways as we age and help foster and maintain healthy looking skin. Key ingredients of Skin Inside® include: Collagen Peptides (VERISOL®), Hyaluronic Acid (Hyabest®), Lycopene (Lycobeads®, Liposomal Bovine Colostrum (Colostrum-LD®), Vitamin C, Zinc L- Carnosine and Rose Hips. The powdered drink mix is formulated to mix with 4 to 6 oz. of water or blend into a low-protein smoothie and recommended to take once a day. Each canister provides a 30-day supply and retails for $99.95 USD.
Telomere AGE Defiance™ Serum with Colostrum-LD®
This lightweight serum was developed with plant-derived bioactives and Colostrum-LD® growth factors that leave the skin visibly firmer, smoother, more even-toned and younger-looking for an overall radiant appearance. Achieve long-lasting intensive moisturizing and cellular hydration in any environment or climate. Retails for $112.50 USD.
Bee Venom Moisturizing Cream with Colostrum-LD®
Luxurious New Zealand pure bee venom energizes and refines skin texture as it stimulates collagen production. Colostrum-LD® growth factors contribute to a softer, youthful, more luminous appearance. For truly noticeable changes in skin's appearance, apply atop the telomere serum. Retails for $100.00 USD.
Colostrum-LD® Concentrated Revitalizing Face Mask
A concentrated facial sheet mask containing Colostrum-LD® works to encourage the skin's natural recovery from environmental insults. The rich blend of Co-enzyme Q-10, Beta glucan, Gold Kiwi Extract and Oligo Fucoidan Fucoskin™ with Colostrum-LD® create a rejuvenating mask and facial massage, the perfect way to unwind and relax. Afterwards, skin is visibly smoother, hydrated, more radiant, and projects a healthy glow. Retails for $55.00 USD.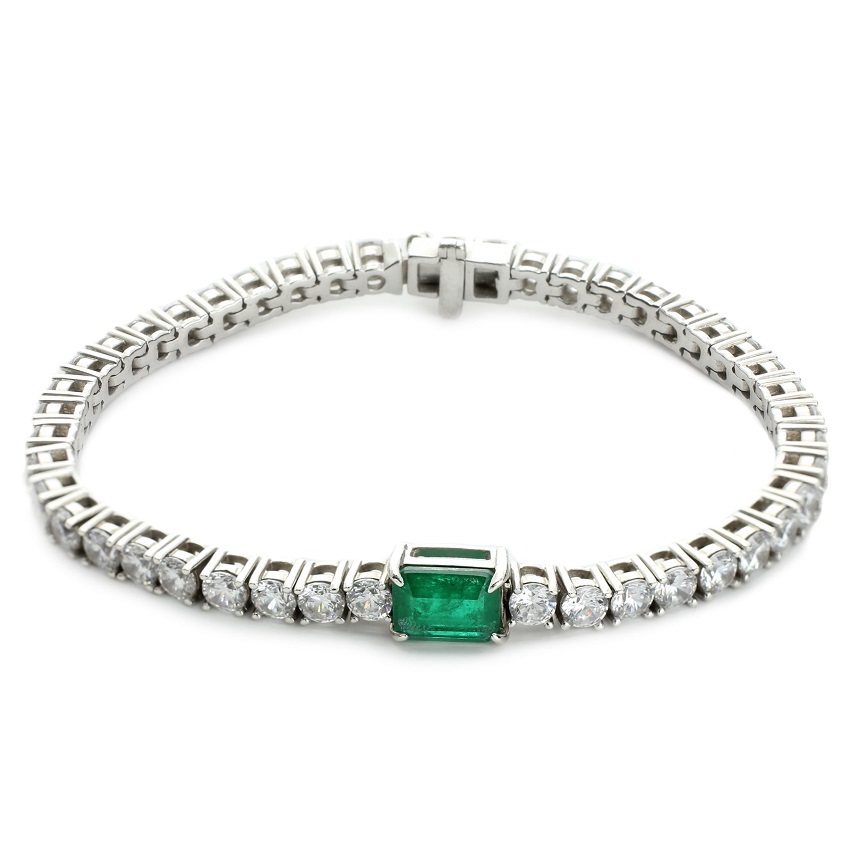 Astonishing "Emerald Cut Tennis Bracelet" made with 925 sterling silver with high carbon diamond and a man-made emerald. Available in two sizes. Amazing jewelry from Artizan Joyeria for a Valentine's Gift you'll never forget.

Shop PartyLite.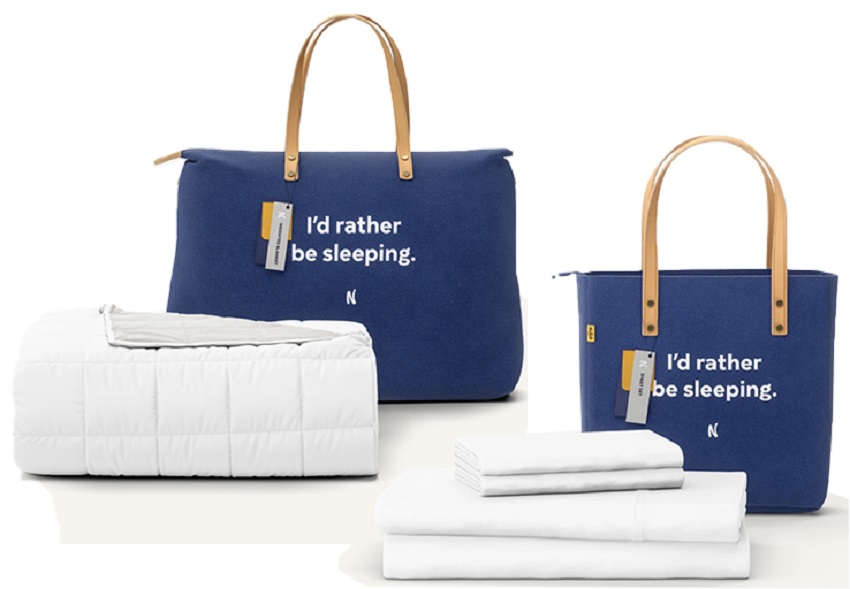 Luxurious Nolah Bamboo Sheet Sets can make all the difference for your sleep, and bamboo's natural benefits make it the ideal material for cooling comfort. Breathable and satin-smooth bamboo sheets feel ultra-soft against your skin while wicking moisture, regulating temperature, and keeping allergens away. Forest Stewardship Council (FSC) certification showcases the sustainability of bamboo harvesting and bamboo fabric's reputation as an eco-friendly alternative. Our bamboo sheets also have Oeko-Tex certification, meaning we don't use toxins and harmful chemicals.
The soothing Nolah Weighted Bamboo Blanket provides ultimate comfort for daytime relaxation and quality sleep. The glass microbead filling gives the blanket its weight, which helps calm the body and the mind. It features a double-sided bamboo cover that's cooling, breathable, and naturally antibacterial. The flippable design of the Nolah Weighted Bamboo Blanket makes it snuggly on both sides and ensures it will last the test of time. While the inside has a cozy comforter feel, the outside has a smoother, silkier texture.
Image: Attached file "MBS_WeightedBlanket"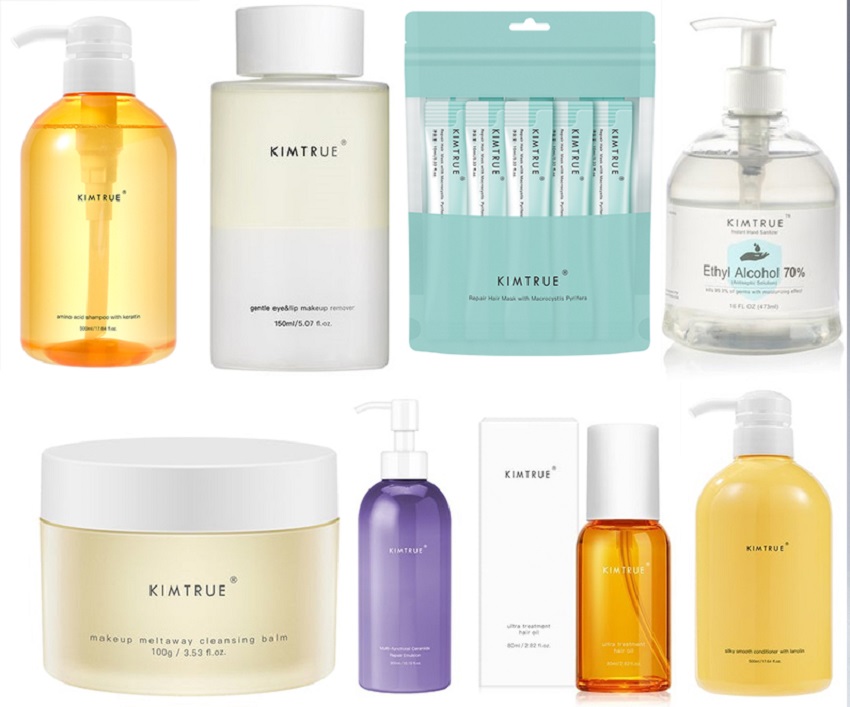 KIMTRUE Amino Acid Shampoo With Keratin: The formula contains Alanine and Aspartic Acid surfactants, including Hydrolyzed Keratin, which deeply moisturizes and nourishes, helps dry and damaged hair, restores shine and smoothness. It contains multiple Amino Acids one and Royal Jelly essence two that nourish hair. Adding Lanolin and Squalane helps make hair soft, smooth and shiny. $19.99.

KIMTRUE Silky Smooth Conditioner With Lanolin: The formula contains multiple Amino Acids 1 and moisturizing ingredients 2 which can relieve dry hair. It contains Lanolin, Squalane, and Hydrolyzed Keratin, which can deeply moisturize and repair hair. After long-term use, hair will be firm and smooth, making it full of elasticity and brilliance. $19.99.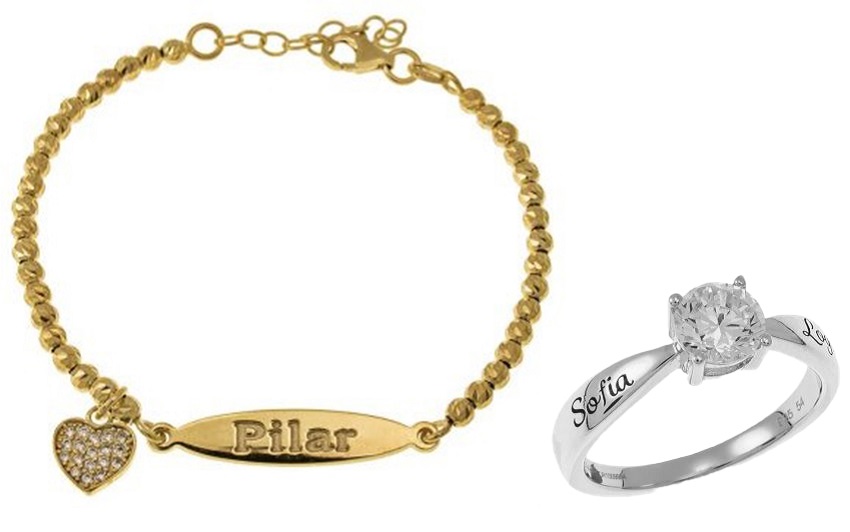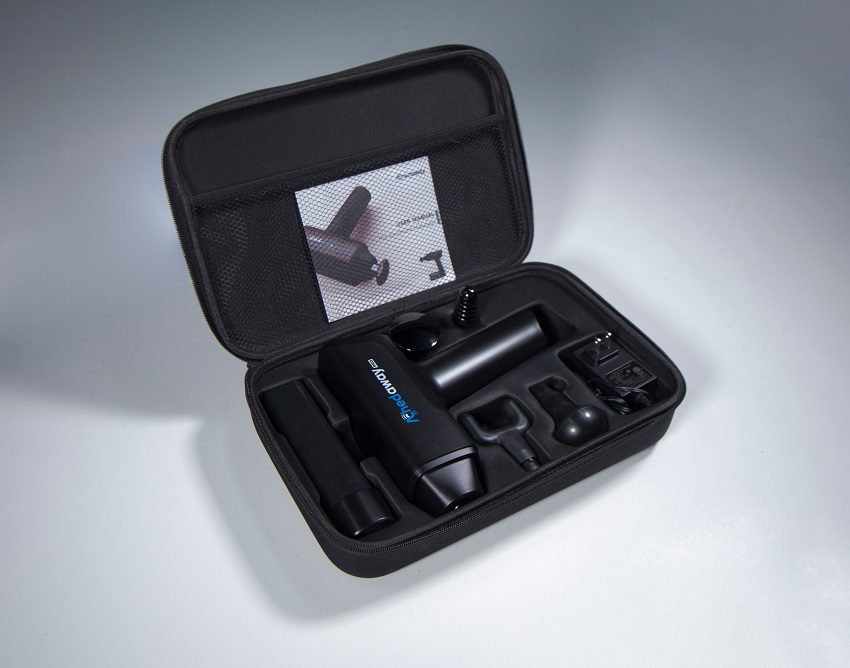 Meet The Next Generation of Achedaway Percussion Massager, This is Achedaway Pro , Deeper, Powerful, and Still Quiet. Feel the difference with Achedaway Pro Percussive Therapy.

Creative Outlier Air V3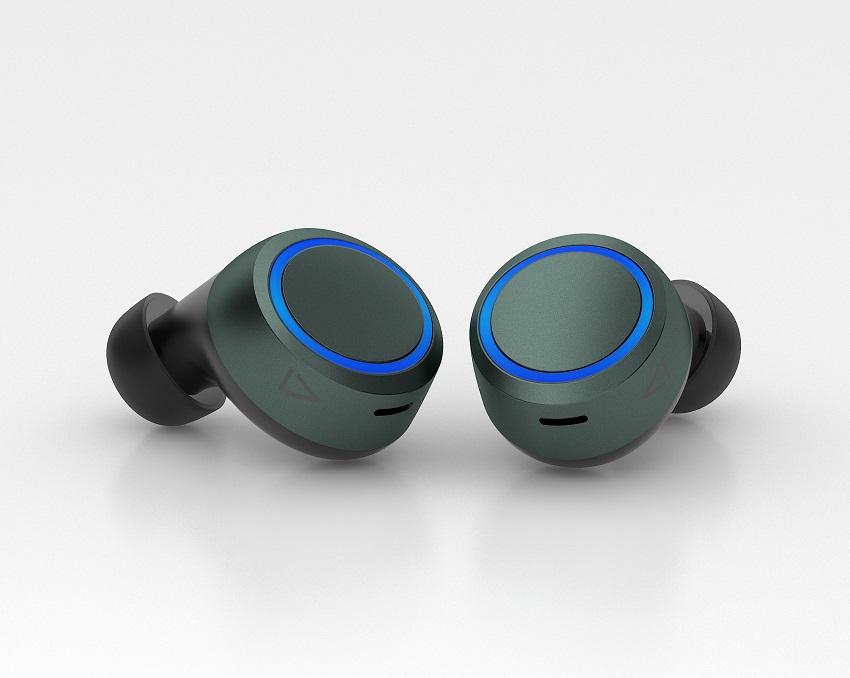 Our crowd-favorite—the Creative Outlier True Wireless series—now comes with Ambient Mode and Active Noise Reduction! Boosted to power up to 40 hours of total playtime with 10 hours of battery life per charge, Creative Outlier Air V3 tops the series in its battery performance. We've raised the stakes with our newest Noise Control features, customizable touch control buttons, and quad mics for calls clarity, all engineered for the best true wireless experience. Powered by 6 mm Bio-cellulose drivers and upgraded with Bluetooth® 5.2 technology, the Creative Outlier Air V3 is certified water-resistant with an IPX5 rating, so you can enjoy immersive audio wherever life takes you.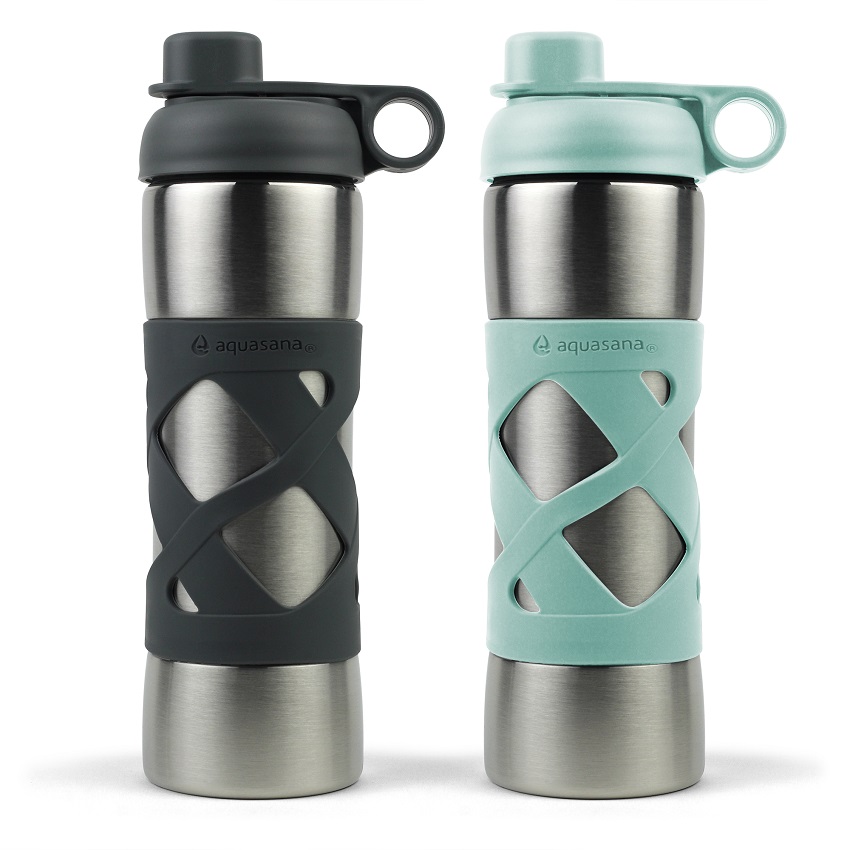 Aquasana's Clean Water Bottle instantly transforms ordinary tap water into delicious, filtered water as you sip, making it the perfect gift for the significant other who loves to be active, stay hydrated, and use sustainable products. This powerful water bottle is NSF-certified to remove 99% of lead, bacteria, chlorine, cryptosporidium, and giardia. The Clean Water Bottle is also made with insulated stainless steel that is designed to keep water cold for up to 24-hours. Additionally, each filter cartridge is good for 80 gallons of water or the equivalent of 600 single-use water bottles.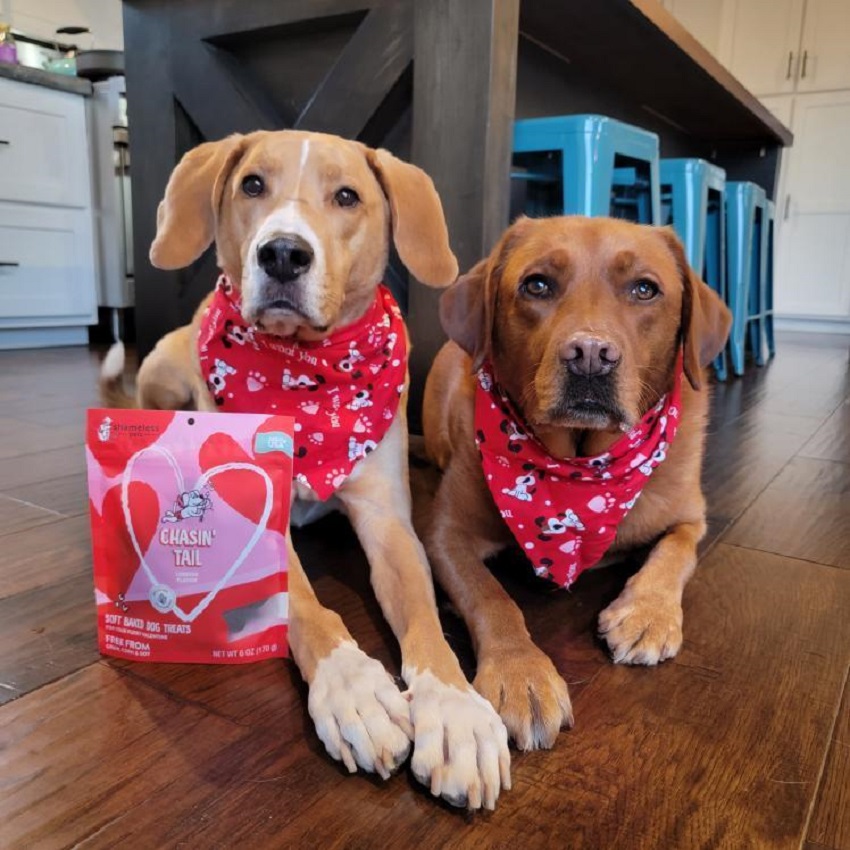 We're the Shameless Pets team. We sell all-natural upcycled cat and dog treats, made in the USA from nutritionally packed, upcycled ingredients. Every bag sold fights food waste, too. Our founders met serendipitously at a startup event in 2017. James was trying to figure out how to rescue unused ingredients and turn them into healthy dog treats that his puggle Mina and her pals would love to devour. Alex shared James's passion for the environment, was a dog lover, AND a food scientist, the perfect match!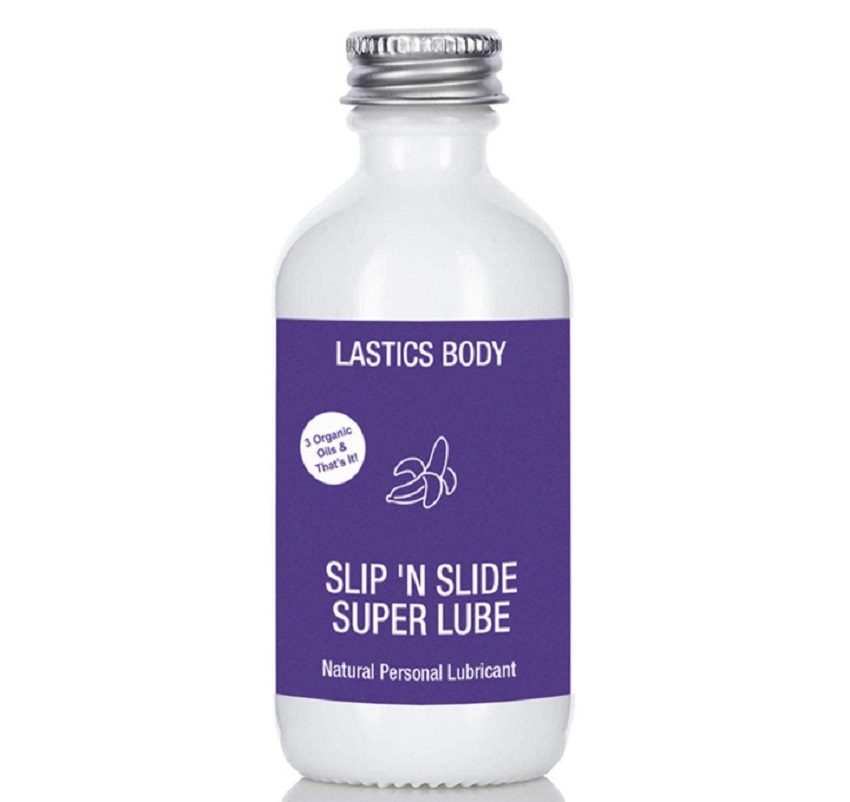 Personal care products don't get much more personal than when it comes to intimate lubricants; and so we're going all in with our new organic, natural, 3-ingredient lube. The beauty of this product is the extent to which it improves sex that has become challenging due to physiological changes resulting from medical/hormonal treatments and/or menopause. It is not moisture replenishment. It is pure slip and pure slide designed for the sole purpose of putting some serious slipperiness back into your sex life. So, c'mon! Time to get your glide on!
Product features:
Smells like chocolate, naturally
Long lasting, will not get sticky or tacky
Responds well to friction – gets more slippery, not less
Silky, luxurious and sensual
3 whole, organic, natural ingredients
Glass bottle protects ingredients and avoids plastic chemicals leaching into the product/ into your body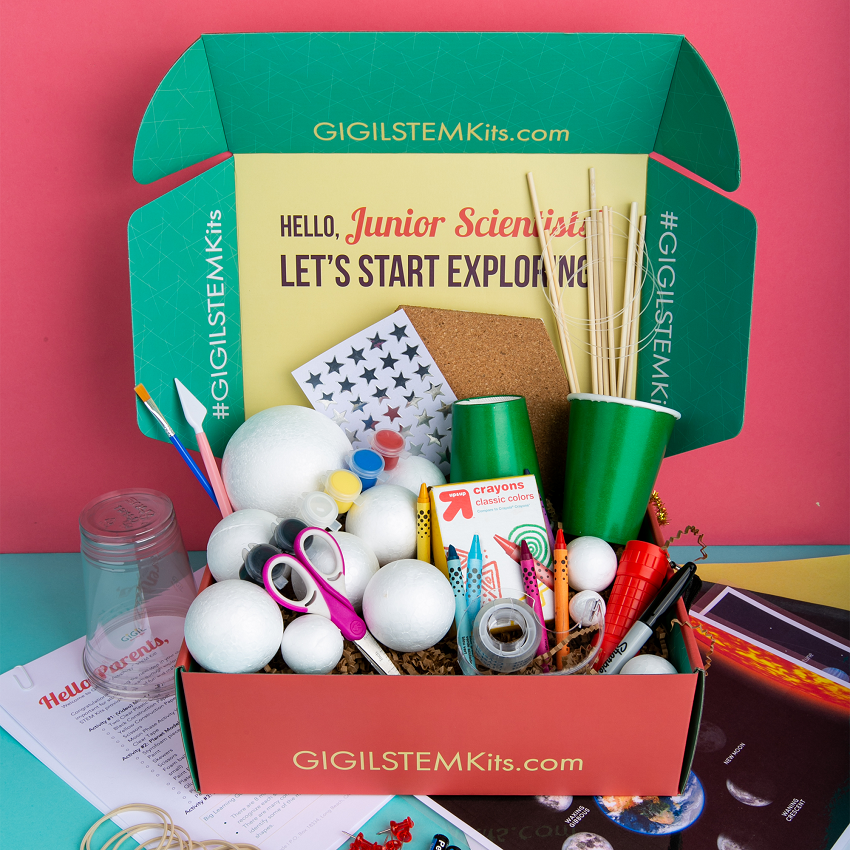 GIGIL's STEM Kits are the best STEM subscription box for kids! Each of our STEM subscription boxes includes up to 5 STEM activities shipped to your door. Each month, you'll receive access to stream one pre-recorded STEM lesson that goes with the theme of the box. Each video lesson is taught by a California credentialed teacher that specializes in STEM Education.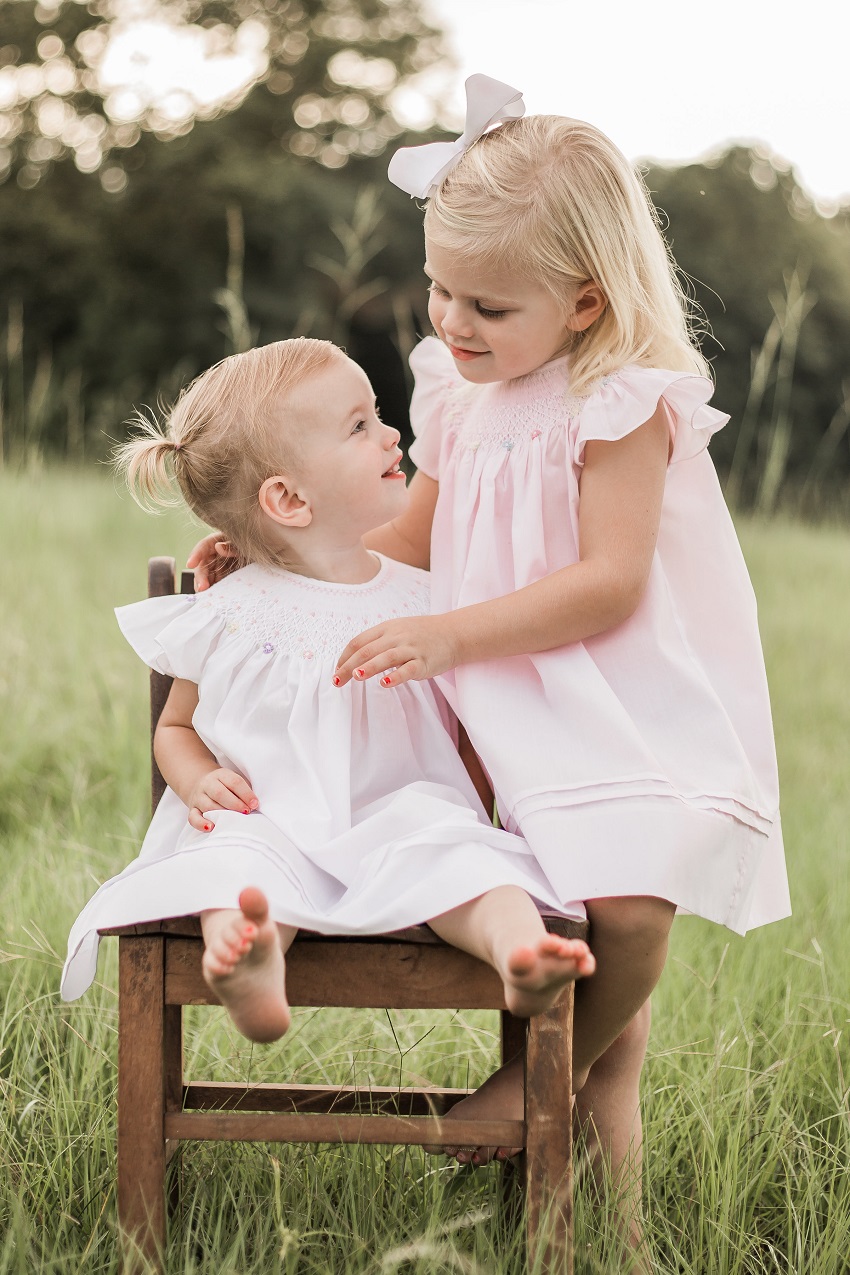 Little Valentines Are Swoonworthy in Feltman Brothers
Valentine's Day begs for little ones to be dressed in adorable outfits that are both classic and beautiful. And this holiday celebrates pink like no other. Feltman Brothers' adorable outfits are a great way to celebrate the holiday of pink for your little Valentine! These beautiful handcrafted dresses and outfits feature exquisite embroidery and detailing such as smocking, lace, pintucks, and more. Some favorites include: the Floral Bullions Dress, Vintage Scalloped Lace Collar Dress, Secret Garden Dress, Scalloped Collar Knit Set and more. Since 1916, Feltman Brothers has been providing the world with authentic clothing for babies in classic tradition. This reputation is the result of a strong commitment to quality, incomparable fabrics, exclusive designs, and attention to detail. Feltman Brothers designs reflect the elegance of vintage styling for children from newborn through toddler, including babies' take-home attire, layette needs, sacred occasion gowns and accessories, and special occasion wear. Feltman Brothers' use of embroidery is a skilled craft and trade, one that Philippine mothers pass down to their daughters, working on machines that are almost 100 years old. Feltman Brothers is, and always has been, a family business, now three generations deep. See the entire collection at https://feltmanbrothers.com/.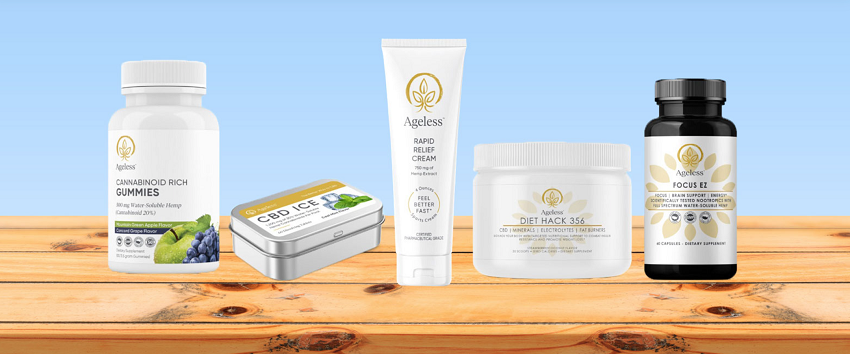 From bath bombs to relief creams, Ageless Labs offers the perfect gift to give to your significant other or even your galentines to help them relax and unwind for the holiday. Founded by experts in CBD extraction techniques, Ageless Labs develops CBD formulations with industry-leading quality, purity, and absorption. The entire product link includes Rapid Relief Cream, Focus EZ Brain Support, its newest product CBD Ice Mints, and more.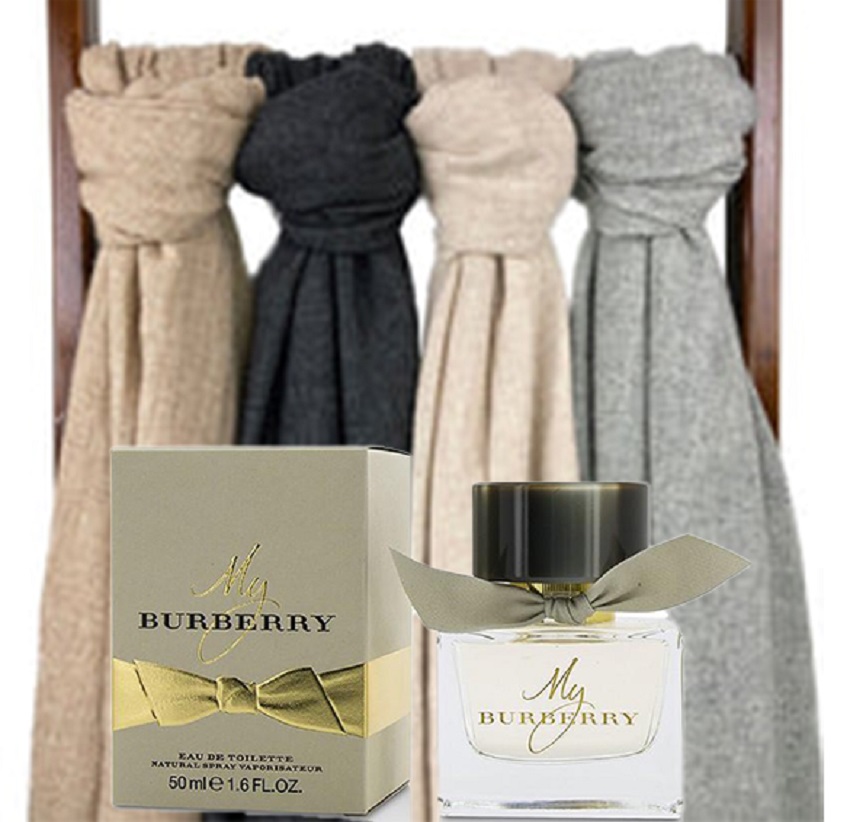 Our Cashmere Scarves are a loving and pampering way to treat your valentine. These oversized cashmere scarves are large enough to be worn as wraps and are the perfect accessory for layering on cold evenings. They are made from Grade A Himalayan cashmere, making them extra soft against your skin. These unisex, timeless scarves make great gifts and carry a story you can feel good about!
Because of the hand-loomed nature of these scarves, each is one-of-a-kind and completely unique, with slight variations in colors and patterns.
Buying these scarves also shows support to the blind, deaf and otherwise disabled weavers in Nepal who are able to find employment and independence through this trade. Being able to work dramatically increases their self esteem and the way in which they are treated by their families.
A fresh version of the original My Burberry for modern women
Light, clean, bright, feminine & inviting
Top notes of lemon blossom & sweet pea
Heart notes of peony, peach blossom & freesia
Base notes of Damask rose, white moss & musk
Recommended for spring or summer wear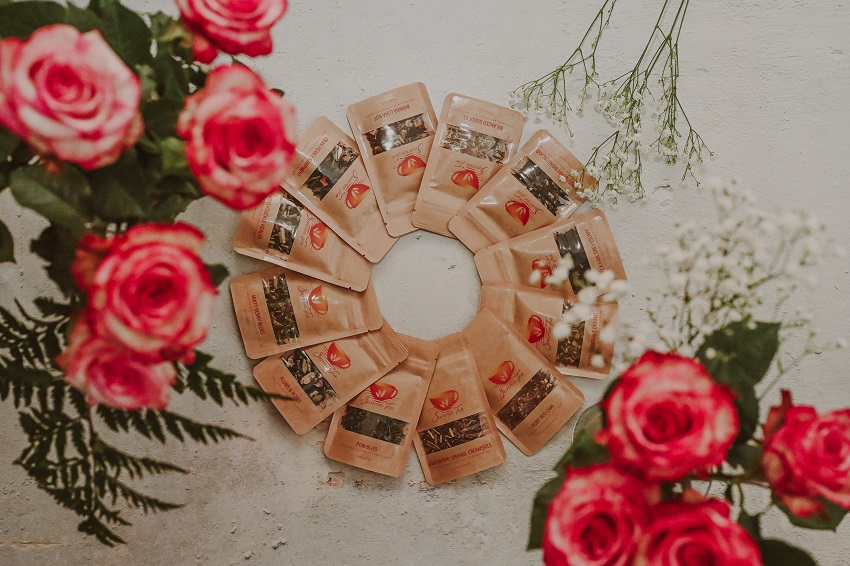 Sunrize Tea's hand-crafted loose-leaf teas make a great gift for both existing tea drinkers and those just getting into tea!
If you're feeling adventurous, you can build your own tea sampler and choose a variety of blends to try out. Or you can opt for a best-seller like Balanced Goddess.
New to loose tea? No worries! Sunrize Tea makes it easy with their complete guide on brewing loose leaf tea.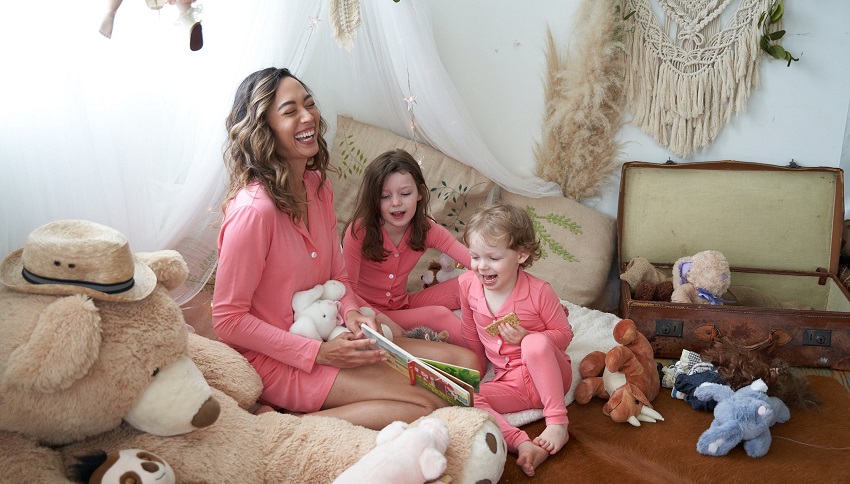 Weekend Made is a sleepwear brand founded by a mom for moms. Rated the Best Postpartum Pajamas by Motherly, these pajamas tick all the boxes so you can finally relax and get some sleep! They have Eco-friendly fabric that regulates your body temperature, an innovative seamless design that is gentle on your skin, a button up top that makes them great for breastfeeding, and they have pockets that easily fit large phones. The cherry on top is that they also have the cutest matching pajamas for the kids too. But what makes Weekend Made truly different than the rest comes down to the thoughtful design of the seams. The design is modeled after finely tailored suiting so there are no scratchy seams touching the skin. If you turn your old pajamas inside out, you can see there are typically a lot of thick scratchy seams that take away from the enjoyment of any soft fabric they may use. Weekend Made has solved this problem, which is why they are a favorite choice for people with eczema, sensitive skin, and sensory processing disorder.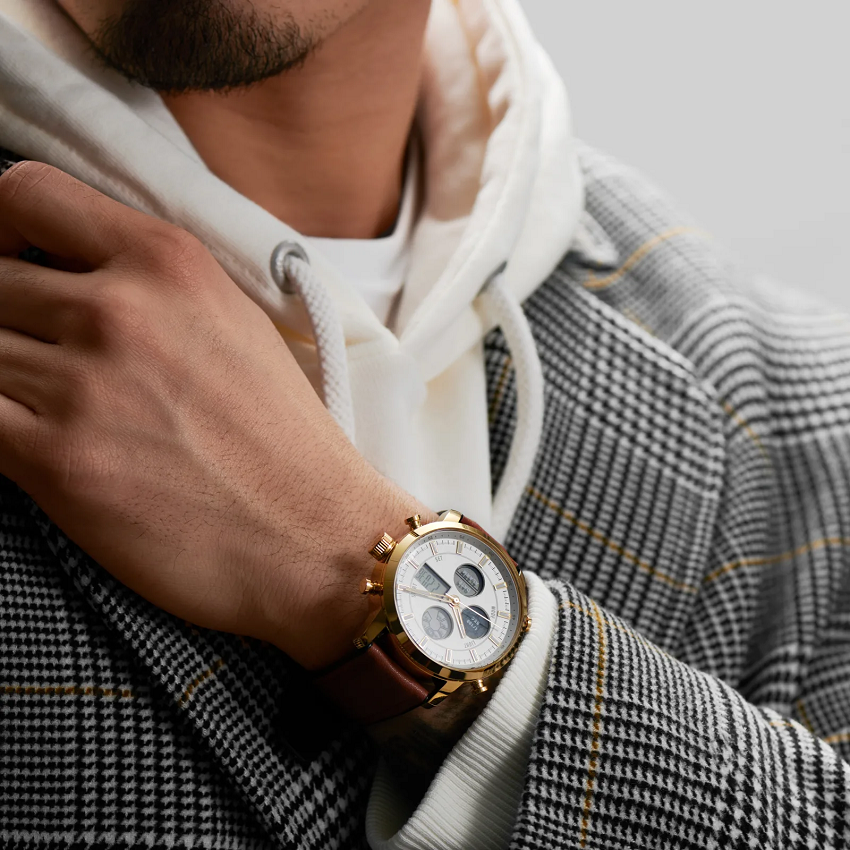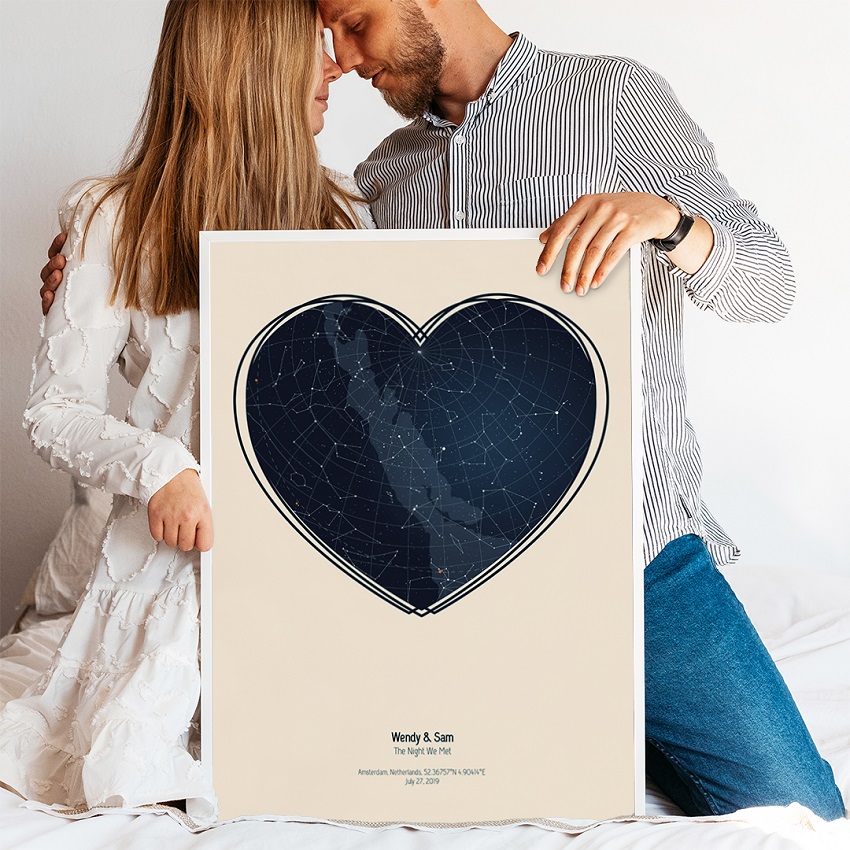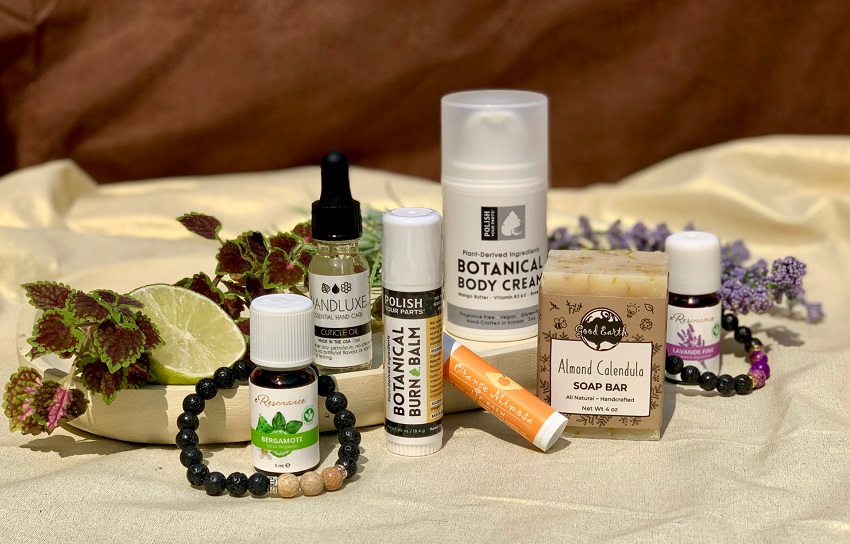 Know a mom undergoing cancer treatment this Valentine's Day? TheBalmBox.com curates elegant, premium, and functional care packages for cancer patients. So many cancer treatments wreak havoc on the skin. We love this Large Soothing Skin & Lips box filled with lavender and bergamot essential oils, lava rock diffuser bracelets, two types of soothing skin creams, organic cuticle oil, nourishing lip balm and gentle calendula infused soap. Only $84.99 with FREE ground shipping.
Use code MOMBLOG to get $5 off your first order. FREE SHIPPING on all orders $50+ as well! Shop now at www.TheBalmBox.com.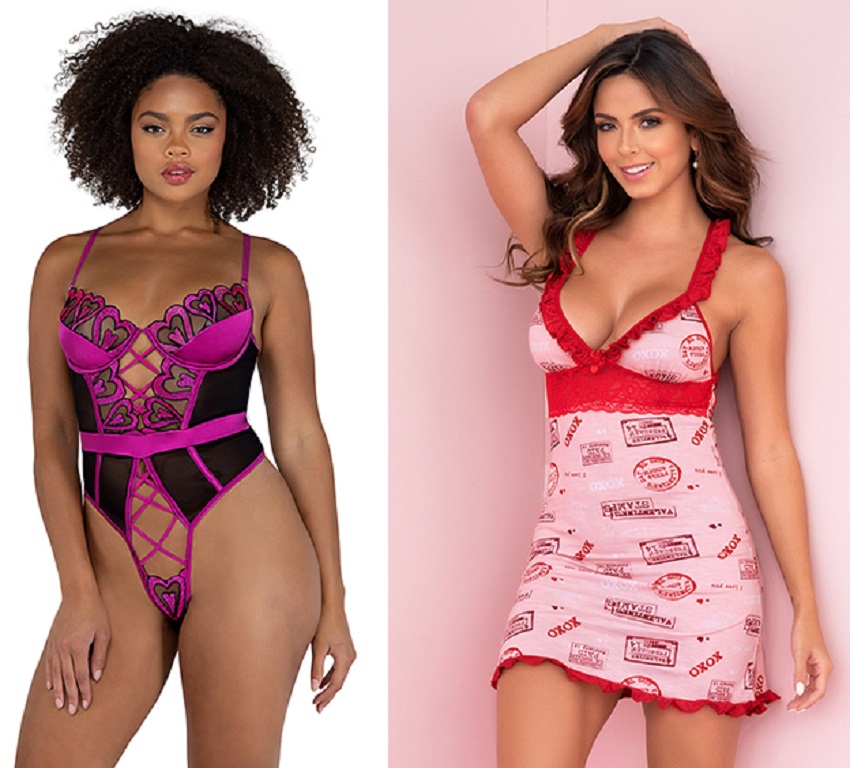 Top off your Valentine's Day with a romantic night in for two with a little help from 3Wishes. With thousands of sexy, sweet, and daring lingerie styles, in sizes ranging from extra small to 6X, you're sure to find your Valentine's Day look at 3Wishes. Some of our top va-va-voom lingerie picks include this Sweetheart Teddy ($47.95) or this Love Letter Chemise ($36.95). Whatever the mood, you're 3Wishes has your Valentine's Day lingerie covered.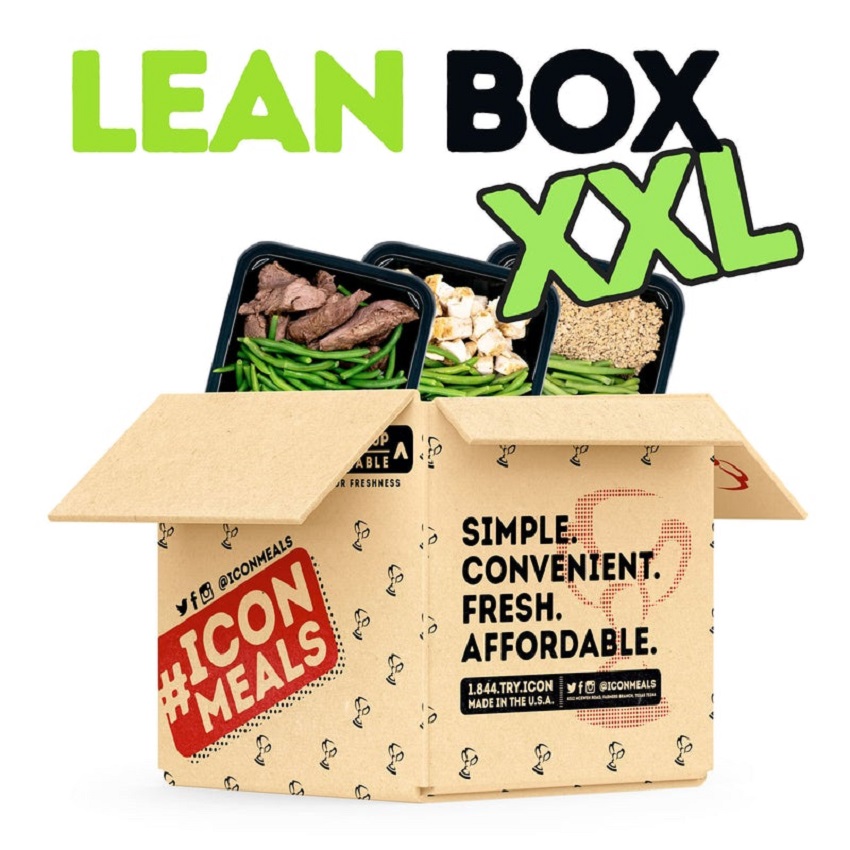 Lean Box XXL – 24 Protein-Packed Meals
Eating healthy never looked this good! These protein-packed meals are delicious and will keep you satisfied, even better they take only 3 minutes or less to reheat.
Protein-Packed
Easy! No Prep
Help YOU Stay On Track
What's in the Lean Box:
8 x Diced Chicken, Rice & Green Beans
8 x Beef Medallions, Saffron Rice & Green Beans
8 x Ground Turkey, Rice & Broccoli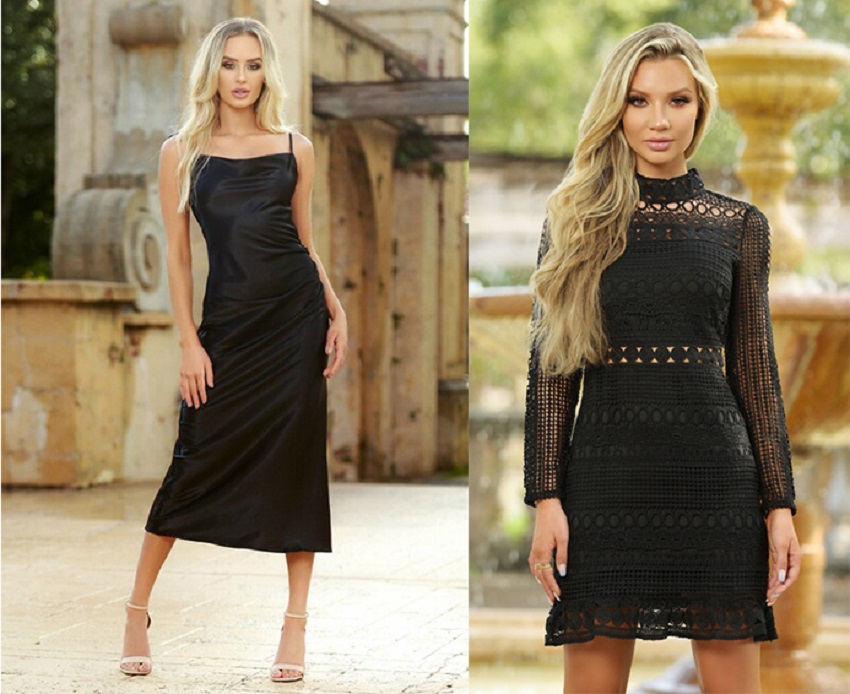 "The Riverdale Dress in black is a long sleeve lace mini dress that is a must have party dress. This sexy, yet classy, dress features a gorgeous high neckline with long sleeves and a fitted frill hemline. The lace pattern is carefully placed for ultimate sexy sheerness on the neckline, sleeves, waist and hem. And, the Lorena Midi Dress in black has an elegant cut with the softly draped cowl neckline and figure-skimming slip dress silhouette. It is perfect as a bridesmaid dress, wedding guest style, cocktail party dress or any other social occasion."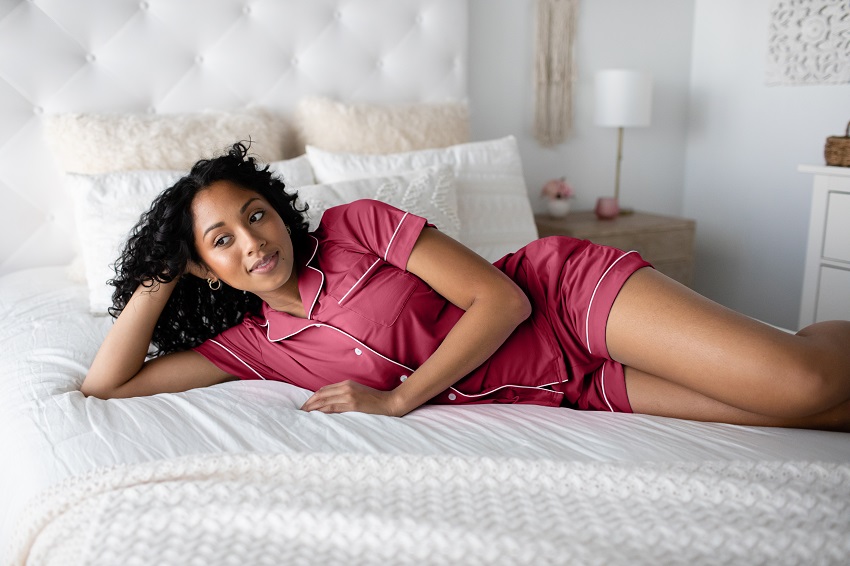 With premium ultra-soft bamboo fabric that keeps you cool and comfortable, you'll be grabbing for this PJ set at every chance you get. The short-sleeve button up shirt and pull-on shorts are available in 3 colors — a Valentine's Day ready berry, classic black, and a soothing misty blue. The true luxury of functional pockets is the icing on top, making these pajamas an easy favorite!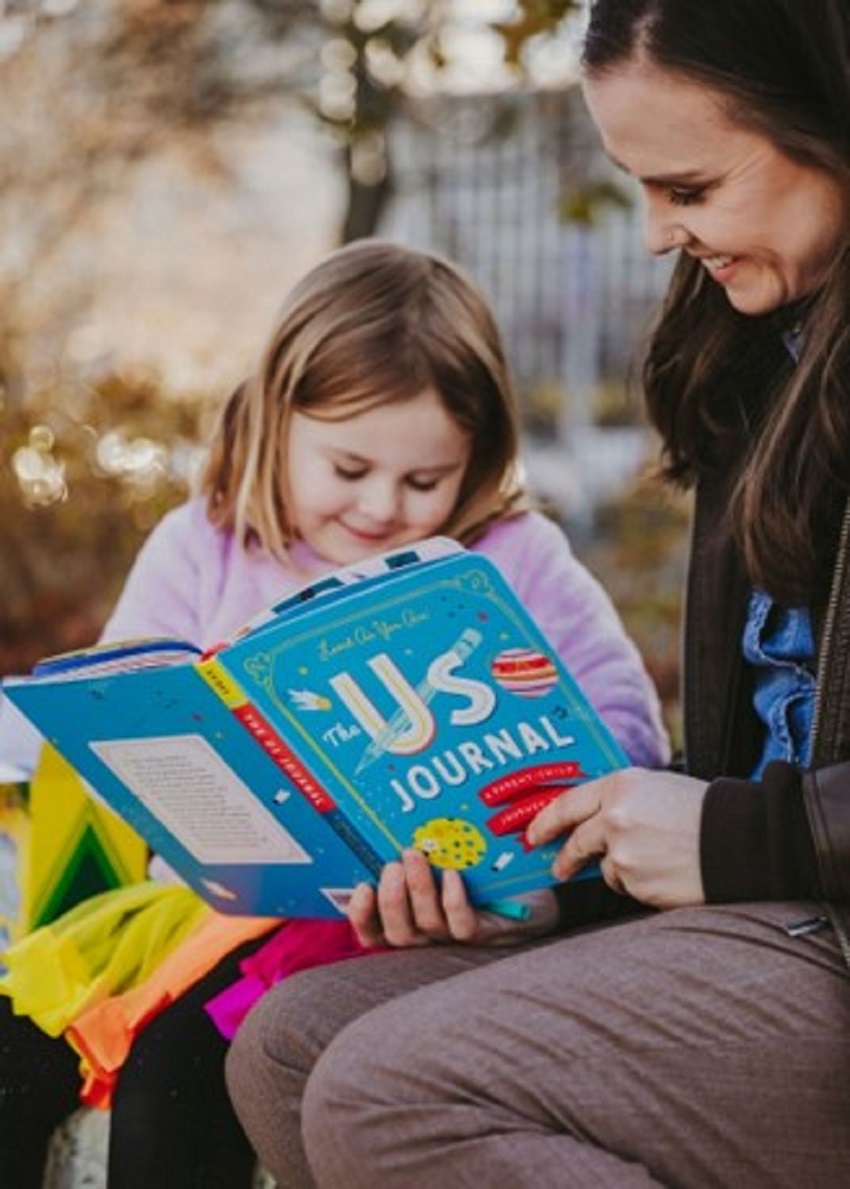 The Us Journal features colorful designs, blank and lined exercise pages, and prompts for both parent and child to express themselves. Eileen Grimes is a mother of two, former educator, and author of The Us Journal. She remembers feeling invisible as a child and wanted her own children to grow up knowing they have a voice worth hearing. Moments after her son was born, she looked into his eyes and thought, "How can I make this world better for you? How do I let you know that I am a safe space to come to no matter what happens in life?" She created The Us Journal to give parents an engaging and practical way to forge wholehearted connections with their children through the power of journaling.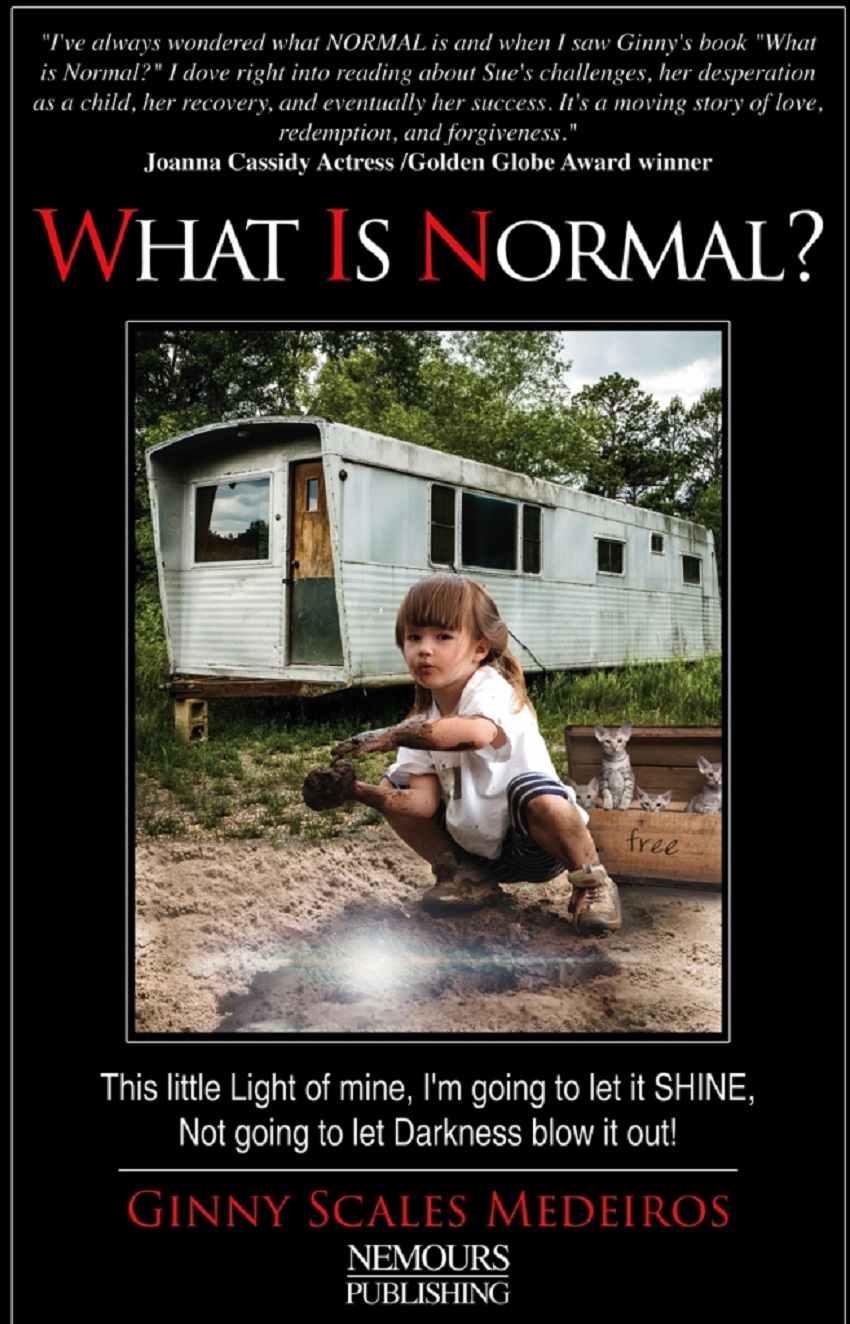 Based on true events: Sue made her way from the backwoods, having lived in a trailer with her uneducated, teenage parents—a structure that eventually became a chicken coop. Feeling invisible, she learned to take advantage of that invisibility and embarked on a Dickensesque-lifestyle of petty theft. By the time she was a young teenager, she had discovered the misguided benefits of drugs and alcohol. Sue emerged from the most likely NOT to succeed…into a success. On her own at 15, she invented a product sold on QVC. Battling her demons, Sue finally WINs over self-destruction and the world's fantasy of What Normal is—and found the most important love of all, the LOVE of Self. (This is the 2nd edition, available in paperback, on audible. kindle, nook and soon to be the Movie "WIN" acronym for the Award winning novel "What is Normal" www.whatisnormal.tv link to buy Amazon or Barnes & Noble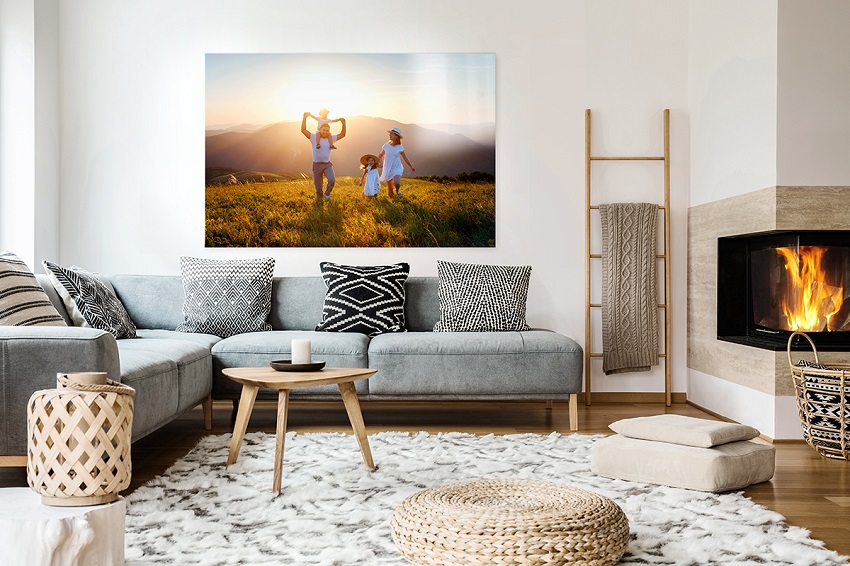 About Printique: We are a photography lab based out of Brooklyn and we are known for our high-quality print products. What makes us unique? We are one of the only labs using traditional – old school – printing techniques to make sure your images are vibrant, sharp and will last for generations. Often ranked as the #1 online printer, Printique offers everything from prints, to books, to wall decor to customized gifts for every occasion.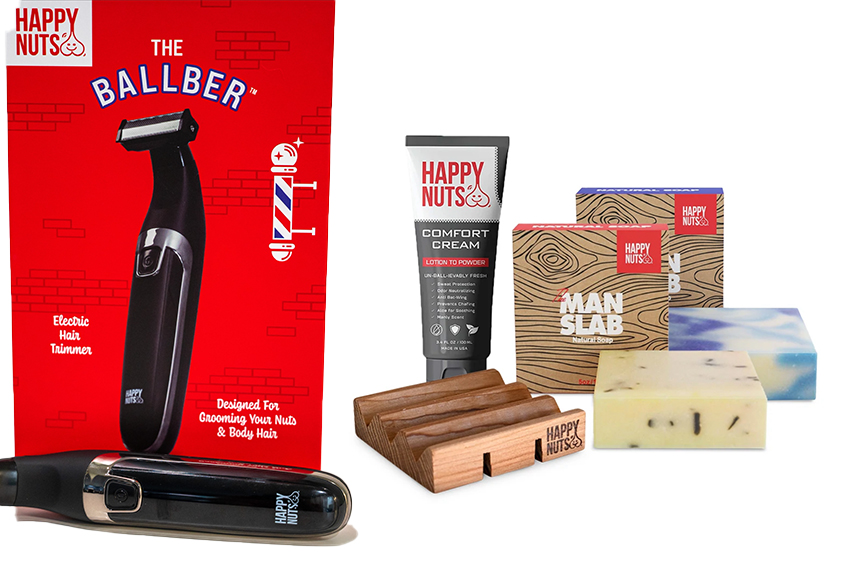 The Man Slabs are also a customer favorite, leaving your skin feeling hydrated, clean, and smelling great.
The Slab Saver is a perfect companion for your Man Slab or any bar of soap. It keeps the soap bars lasting longer by bringing them above the normal surface they would sit on and disintegrate. It also keeps your shower clean from those soap spots.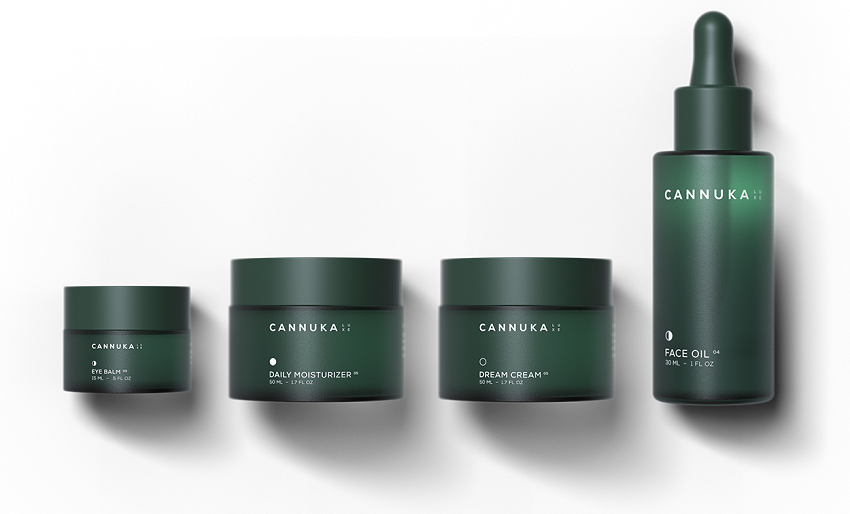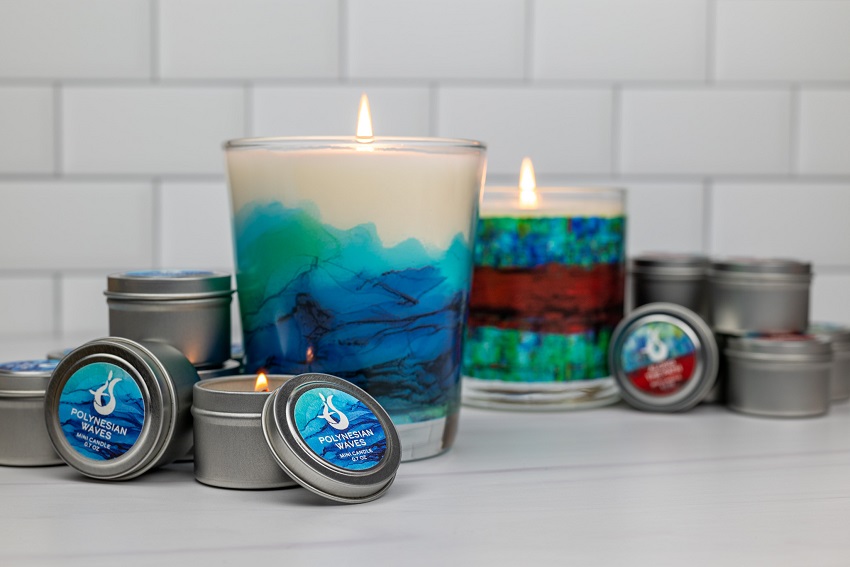 Artistscent creates beautiful scented candles in partnership with artists. Each candle's design is thoughtfully derived from an original piece of art, which Artistscent adapts and permanently screens onto reusable glass vessels through an exclusive license. Artistscent works closely with our artists to create exclusive, custom fragrances that complement their art and bring it to a new dimension creating a visual and olfactive fusion like no other.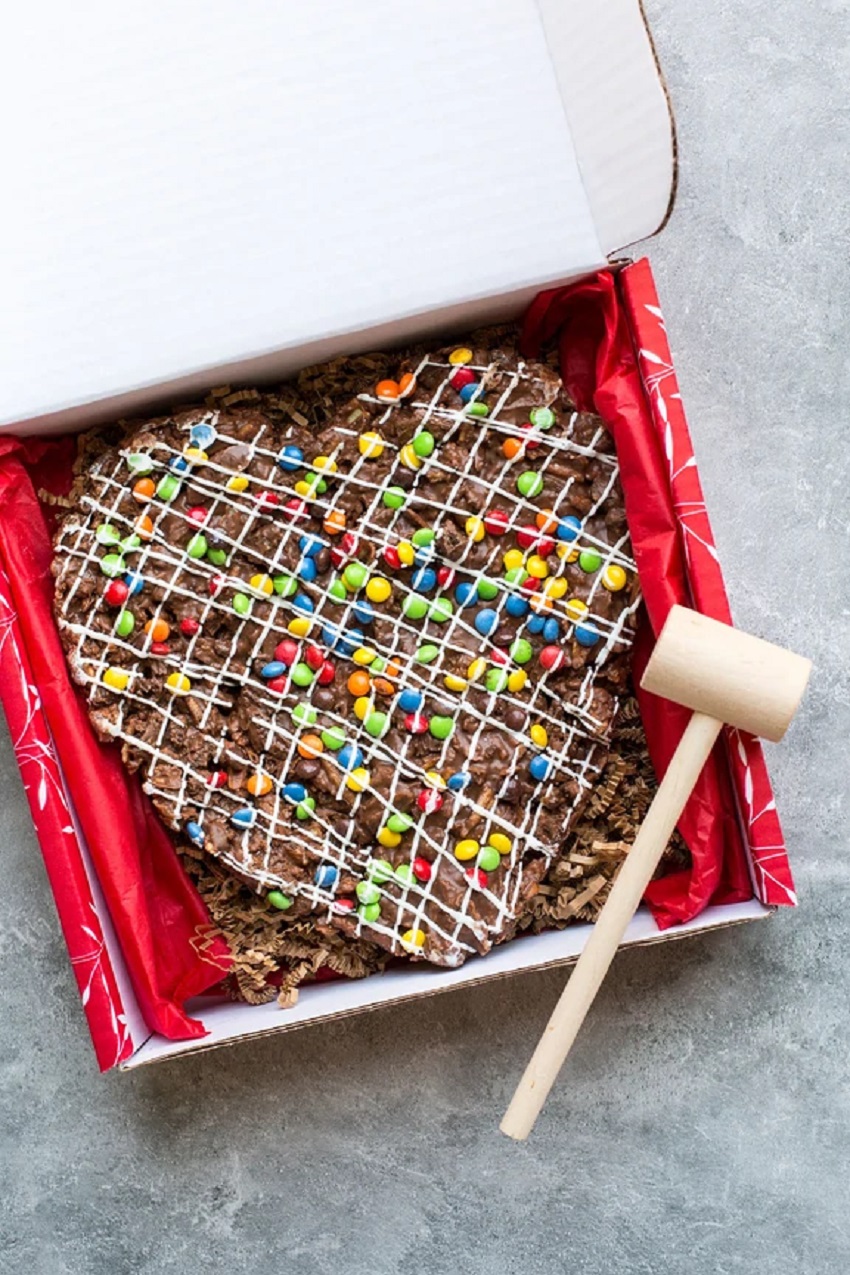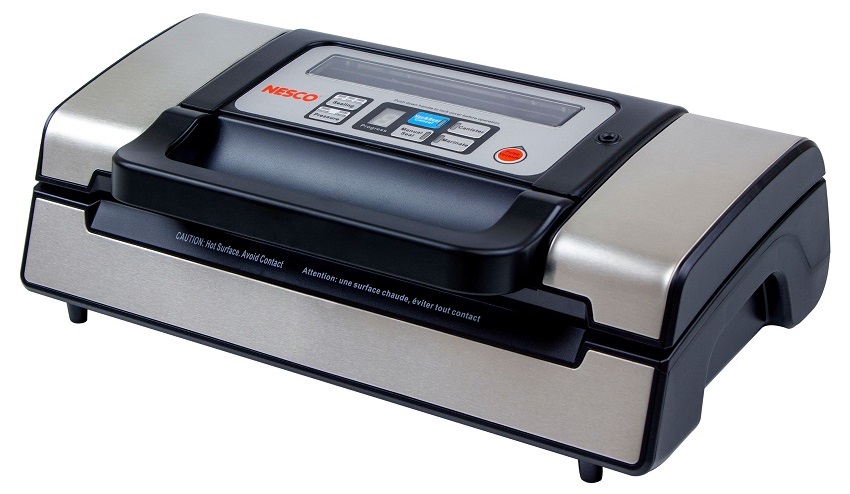 NESCO VS-12 Deluxe Vacuum Sealer (MSRP: $132.99): The VS-12 delivers in every aspect that a user needs when vacuum sealing their food. Perfect for organizing your freezer and food storage, the VS-12 will be your best friend when it comes to a fresh start in the kitchen. The 3 settings -Dry, Moist, and Double- paired with the custom vacuum pressure -Normal or Gentle- allow you to perfectly preserve your food every single time.
This model features a 130-Watt double vacuum pump that ensures maximum air extraction when sealing larger food items.
For even more security, the double heat seals add strength and stability when sealing liquid-based or moist foods.
The easy-lock handle makes one-handed situations turn out smooth and easy every time.
The built-in bag cutter and roll storage compartment with clear viewing window make this an all-in-one stop for keeping food fresh up to 5 times longer than traditional methods.

This sealer can accommodate up to an 11.8" width bag providing the versatility needed for a wide range of sealing jobs. Two rolls are included to get you started, one 8.6" x 9.85' roll and one 11..8"x 9.85′ roll. (The NESCO VS-12 Deluxe Vacuum Sealer is compatible with any brand of vacuum sealer bags.)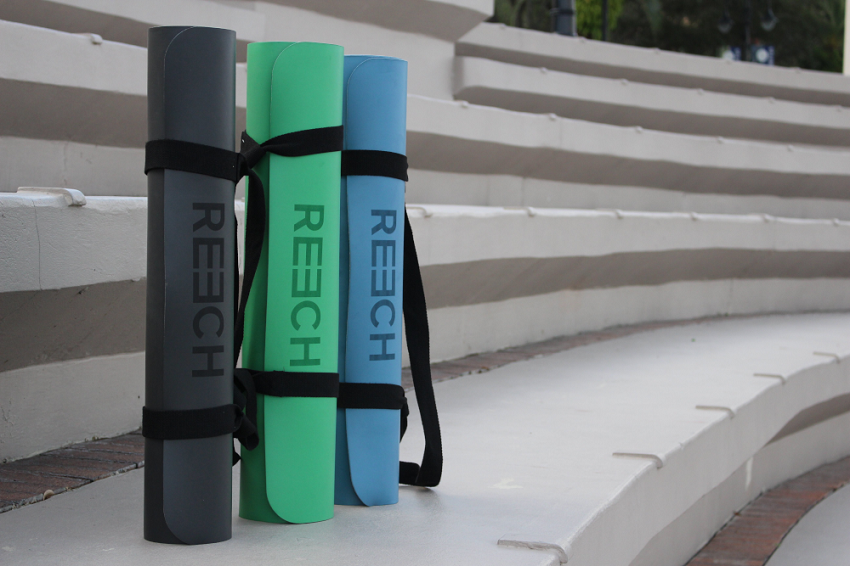 REECH is a yoga mat brand dedicated to improving your practice and the planet! The signature namaSTAY mat is guaranteed to be loved by the yogi in your life. Featuring a true never slip grip, this mat gives the confidence to push a little further and try that new posture. Made entirely from sustainably sourced materials, the namaSTAY mat is 100% biodegradable (meaning if you buried it in the woods, it would completely decompose in 1-5 years leaving no trace it ever existed!) and for each mat purchased, REECH is planting 15 trees to help combat deforestation.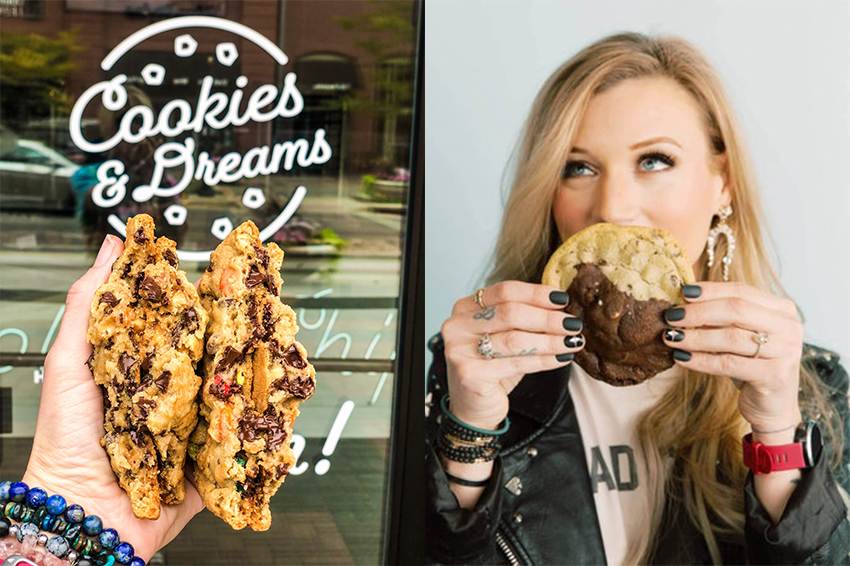 Cookies & Dreams is a female-owned, Iowa-based business dedicated to more than just making really, really, really good cookies. Owner Stephanie Sellers is all about joy, connection & celebration. Her story is about never giving up on your dream and following your heart. Cookies & Dreams strives to empower women, show the world what can happen when you refuse to give up on your dreams, and serves as a bright spot in communities across the Midwest and worldwide. Stephanie and her team are thrilled to be baking up sprinkle-studded smiles each and every day — today she has three storefront locations (in Iowa) with four more opening soon (even in Illinois!).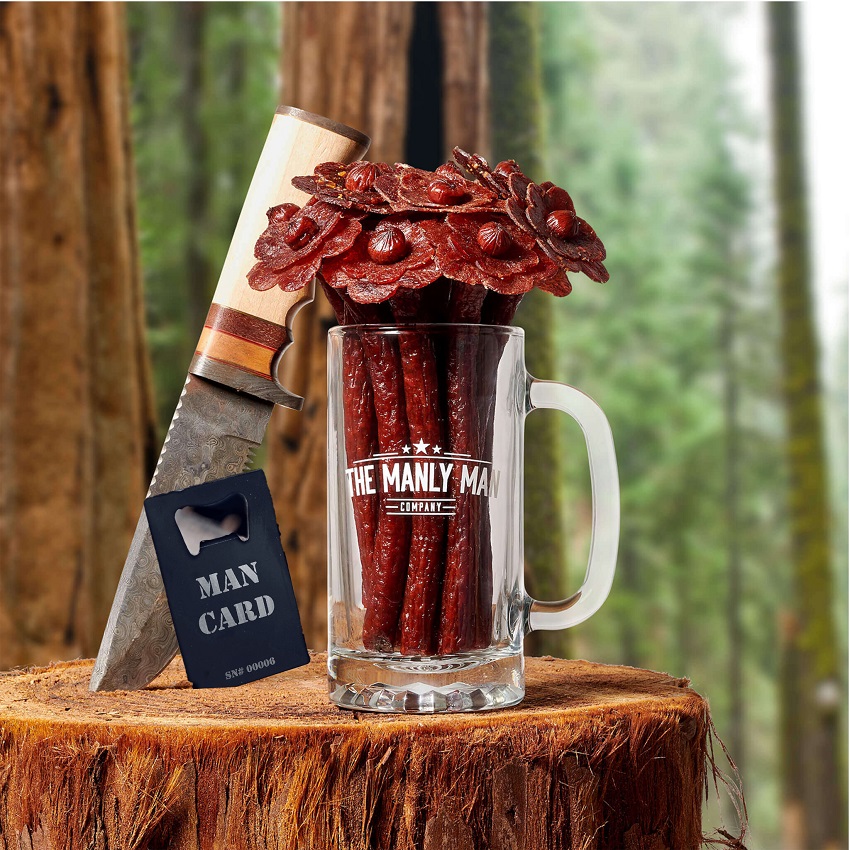 LURVZ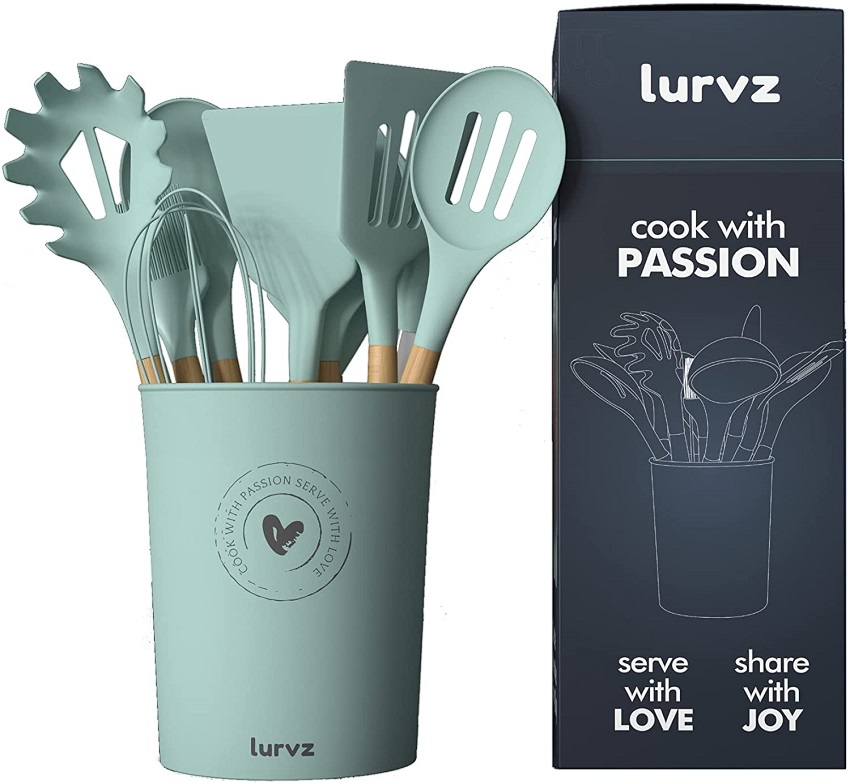 Why is LURVZ 12 Piece Silicone Kitchen Utensils an excellent choice for any home baker and cook out there?
Scratch-free – Protect your expensive non-stick cookware and use them without leaving a scratch!
Heat resistant – Tend to be forgetful in the kitchen? Fret not while leaving them in the oven as they can withstand up to 356°F (180°C).
Various utensils to select from – With this diversity, you may make any meal that you want anytime!
Dishwasher-safe – Fear of the task waiting after cooking? Simply throw these utensils in your dishwasher and you're ready to go!
Different storage options – It contains a barrel for storage arrangement. Each handle includes a hanging hole for easy hanging. You'll have a chance to showcase it with your visitors too
LURVZ is having a flash sale that will run until the 31st of January, where you can save up to 55%! Get yours today because this is one of their BIGGEST promos!
Amazon shop Tiktok Instagram Facebook Pinterest Youtube Twitter

Giving a LoveCube is like sending a 21-Century Love Letter. Each one consists of up to 60 cards with messages and images customized for your special someone. The cards are wrapped in a ribbon and arrive beautifully packaged in a handsome keepsake box. Start by telling us a little about them and your relationship on our website. Messages and images will be generated based on your input. The text can be edited, and any images can be replaced with your own to make the gift even more personal. It will be a gift they'll keep for a lifetime.

Dedicated Stars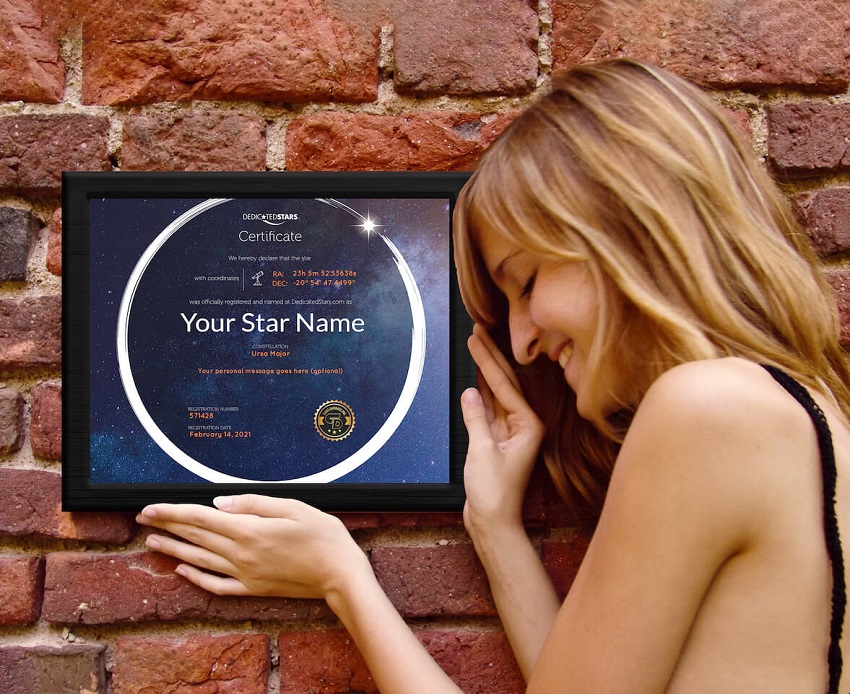 Dedicated Stars offers a unique and easy way to Name a Star after someone special. When you Name a Star, you receive a personalized certificate in your email within minutes. In addition, you can receive or send a high-quality printed version of it with the option to even have it framed. Choose between three star packages: Classic, Zodiac, and Binary. For the most romantic Valentine's Day gift, our Binary Stars shimmer and are composed by two Stars that orbit around their common center. Use coupon MOMBLOG20 at the checkout for a 20% discount on all star packages valid until March 13, 2022.

Grip6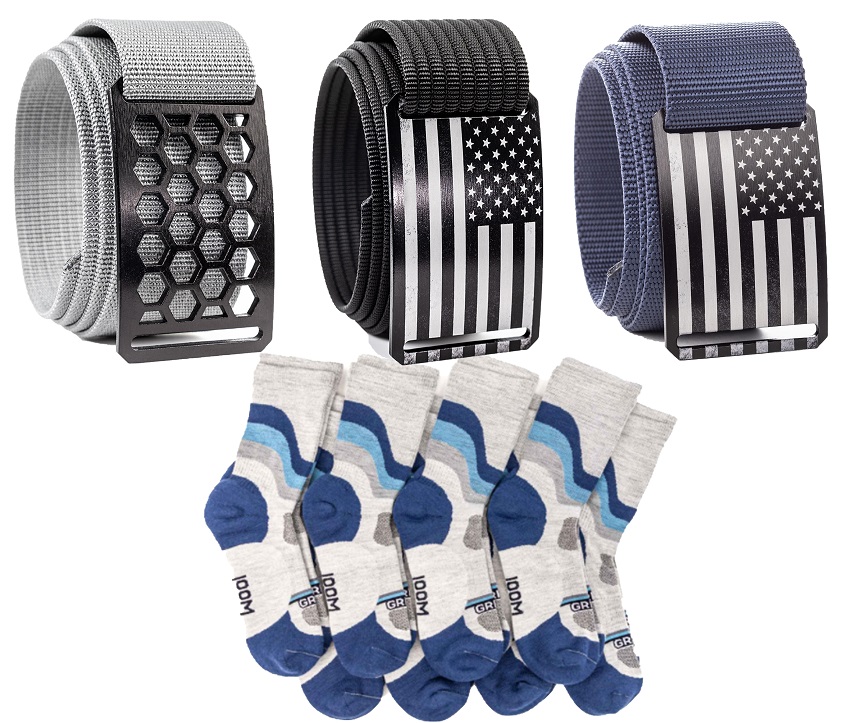 The Black Flag Workbelt , Ninja Honeycomb Titanium Midweight Strap, and the Black Flag Black Lightweight Strap is a Low profile minimalistic belt , designed with comfort and style. They come in different widths to fit your style and desires. All of these belts are completely made in America and backed with a lifetime warranty! The belts and straps are interchangeable to match any outfit or style. Grip6 also has an 8-pack Overland Blue Wool Crew Socks. The Overland Blue Crew Sock is a "Four Season" Crew Sock; It features a full terry bottom and no terry in the upper foot or leg of sock, resulting in a sock with a full but light feel, perfect in shoes and boots, and in cold and warm weather. Comes with a lifetime warranty. Wool sourced, tested, and manufactured here in the United States. Made from only the highest grade of wool.

Play With Your Food

This book is a fun and interactive way to improve your child's food repertoire! "Play With Your Food" was created by Sarah Appleman, a seasoned Occupational Therapist and mom of 2 kids with Sensory Processing Disorders. With the activities and suggestions in this book, you will have your child actively participating in cooking and baking in no time – so get ready to Play With Your Food! To order the book or explore free resources, visit us at www.PlayWithYourFoodBook.com!


Brown Cowhide, Farmhouse Decor Rug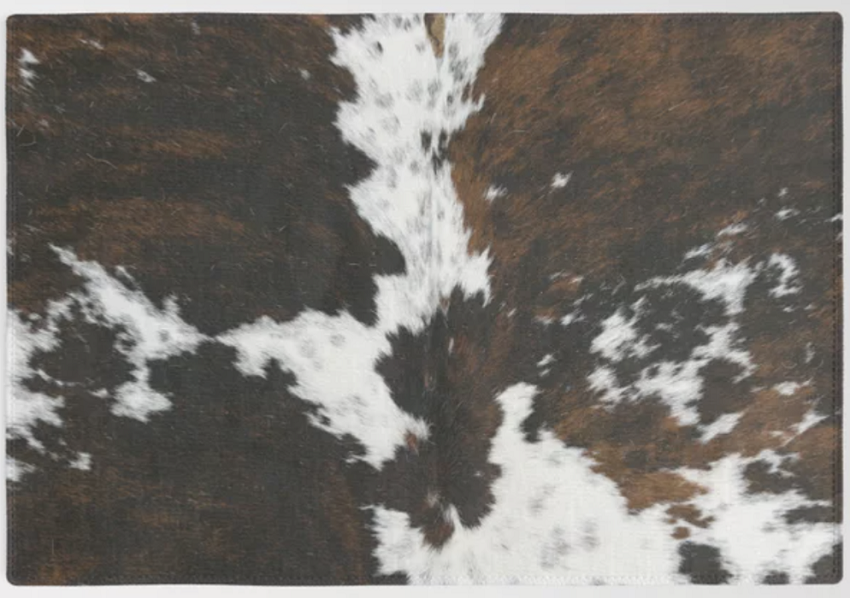 Brown Cowhide, Farmhouse Decor Rug

Belton Four-Light Linear Pendant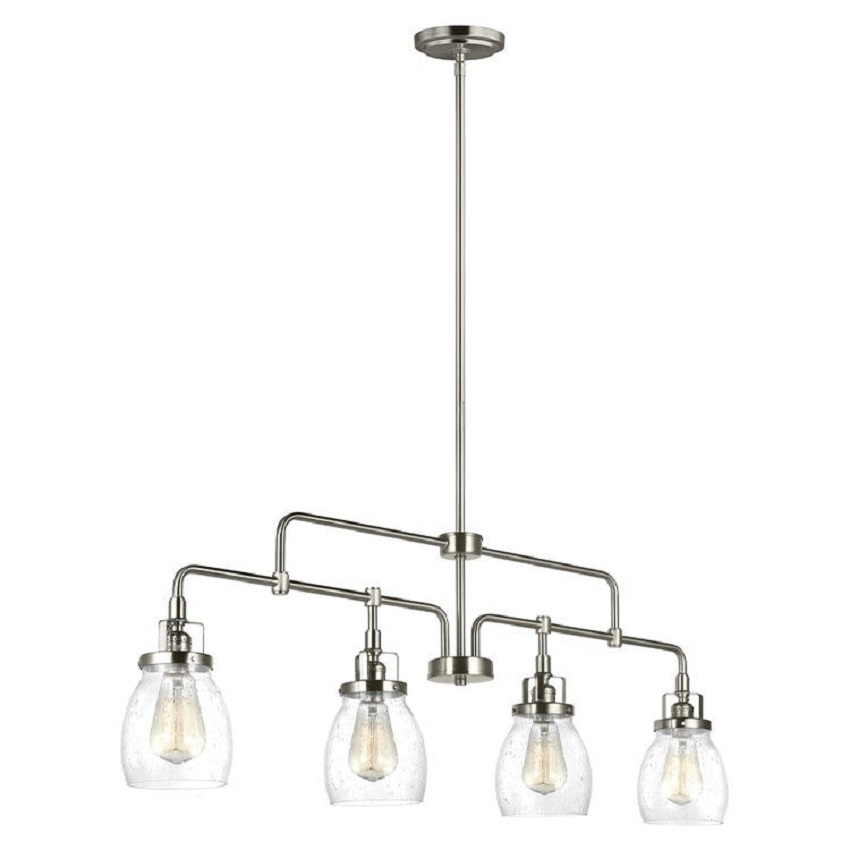 Influenced by the vintage industrial designs of early 20th Century America, the transitional Belton lighting collection by Sea Gull Lighting has seeded glass shades that highlight the classic Edison bulbs. The rich Brushed Nickel finish of this four-light island pendant adds to another layer this retro design's warm look. All fixtures are California Title 24 compliant and easily convert to LED by purchasing LED lamps sold separately.
Belton Four-Light Linear Pendant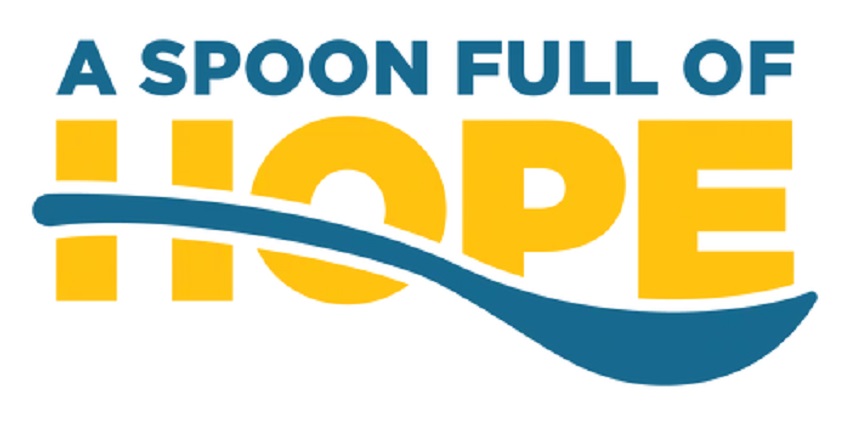 Tasty Treats for Matters of the Heart.