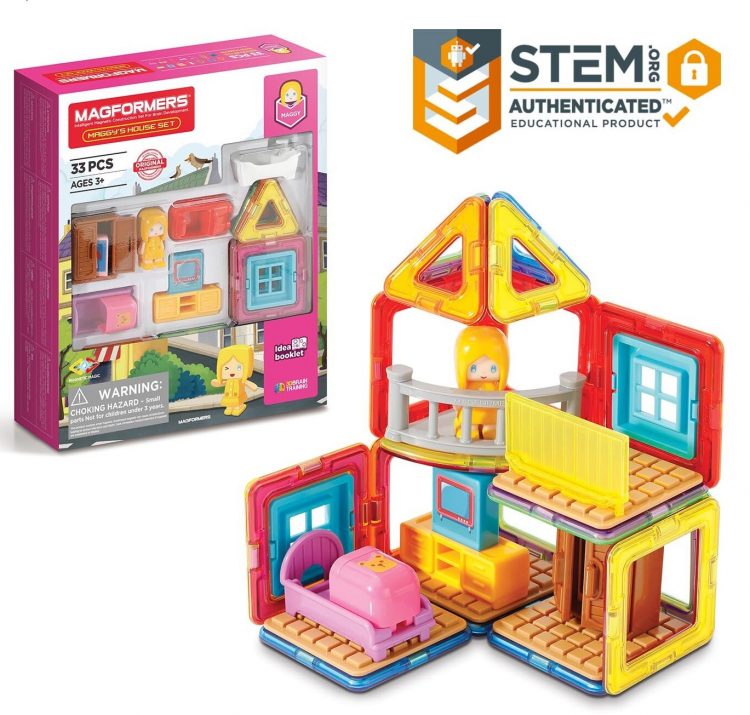 Click, Connect, Create! Explore endless construction possibilities with Magformers Maggy's House Set. Your little one can build anything they can imagine when they use the Magformers Magnetic Rainbow shapes and Maggy character and accessories to create and decorate houses. Compatible with all Magformers, add Milo, Minibot and Max sets for extended building fun! Ages 3+. MSRP: $49.99. Available on Amazon and
Available at Magformers.com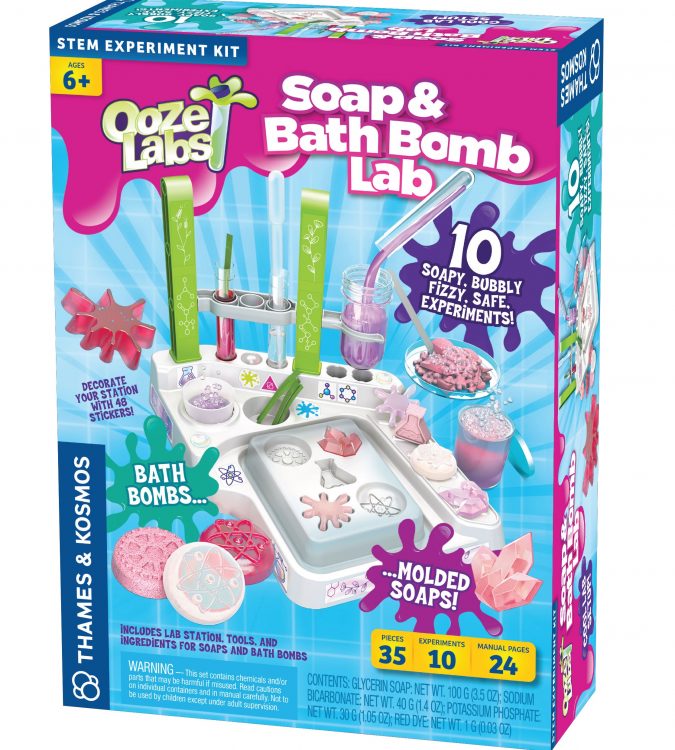 It's time to start mixing things up! In this pretend STEM scenario, you are a chemist for a bath and body products company and it's your job to make and test different cosmetic products. Use the tools in your laboratory to employ different scientific techniques and essential chemistry principles to make soaps and bath bombs. Try out different additives to affect the color, smell, and other qualities of the products you make. Real science and pretend play come together in this activity-filled kit that can be used alone or as an extension of the Ooze Labs Chemistry Station (a Parents' Choice Silver Honor winner!). As you mold different glycerin soap shapes, you learn about the chemical properties of soap that help it pick up and wash away dirt. While you're concocting bath bombs, you learn about how acids and bases combine to form fizzing reactions, and what a pH level is. Expand your cosmetics knowledge with an overview of the biology of skincare and other science-related to soap and bath products. All materials and chemicals are non-toxic MSRP: $29.95 Ages 6 & UP.
Available on Amazon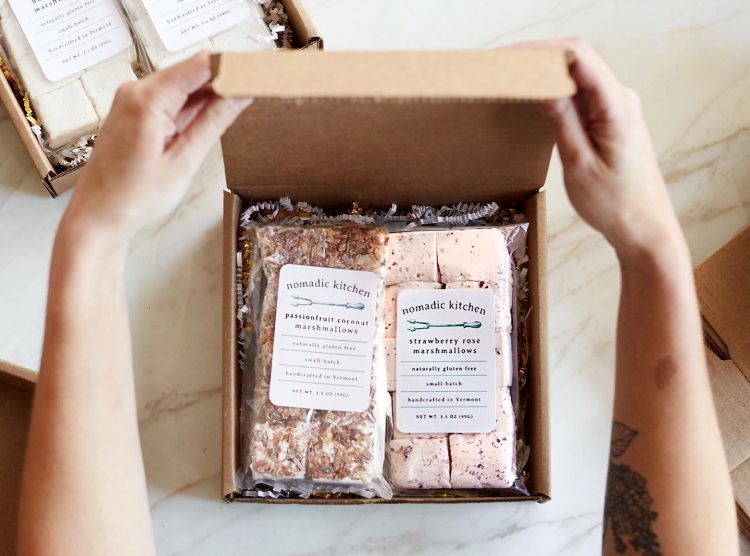 The Valentine's Day Marshmallow Box from Nomadic Kitchen is a beautiful balance of cozy & adventure, just like any good relationship! Featuring Strawberry Rose, Passionfruit Coconut, and Dulce de Leche. This gift is an unexpected way to show your love love, friend love, fam love, or yourself love. Nomadic Kitchen is a one-woman-show out of Vermont, specializing in making magic and handcrafted marshmallows in unexpected flavors. Shipping year-round and nationwide.
Available at Nomadic Kitchen
Chamilia, a Swarovski company, is introducing "Loves Me, Loves Me Not,"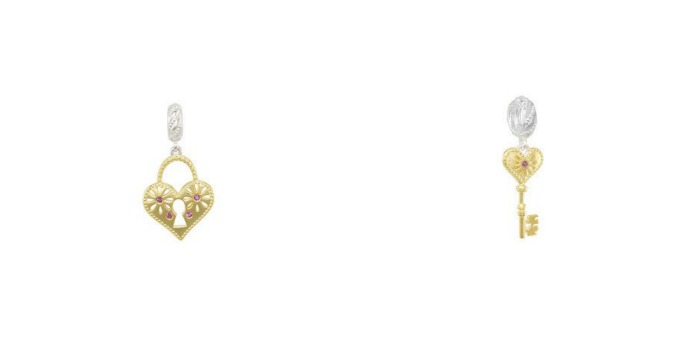 Every woman loves Swarovski Crystals and Chamilia knows exactly what your gal wants this season. Besides the entire Chamilia line! Chamilia is made from sterling silver, 14-carat gold, or Chamilia Blush and features genuine Swarovski Crystals and Swarovski Zirconia. The brand follows strict Swarovski guidelines for quality and aesthetic standards. Items in Chamilia's new "Loves Me, Loves Me Not" collection include:
Daisy Heart Charm—This heart-shaped sterling silver bead charm features transparent pink enamel daisy detailing (MSRP $35 U.S.).
Starry Hearts Charm—This round sterling silver bead charm with 14 karats yellow gold electroplating is set with multicolored Swarovski Pure Brilliance Zirconia accents in a daisy pattern (MSRP $50 U.S.).
Stained Glass Crystal Accent Charm—This bold accent charm features marquis-shaped fuchsia Swarovski crystals and round metallic sunshine Swarovski crystals (MSRP $55 U.S.).
Available at Chamilia
Mothers Rings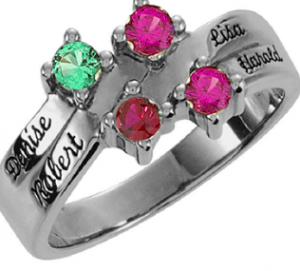 Giving the gift of Mothers rings is a beautiful and sentimental Valentine's Day gift that all Mom's would love. Being in the jewelry business for over 40 years, Mothers Family Rings knows what it takes to produce quality items at a fair and affordable price. Choose from 3 stone Mothers rings or a multitude of other family rings that can be engraved or vary in style and you're certain to find a gift that not only fits your budget but the heart of the recipient as well.
Order today at Mothers Family Rings
Portrait Watch for Men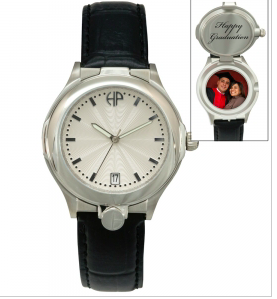 Looking for something masculine that still has all the feels? This Portrait Watch for Men is the perfect gift for Valentine's Day! Not only will the watch be functional and go with their wardrobe, but they can them life up and see the picture within as well. The watch is also scratch resistant and water resistant as well, perfect for the man who's always on the go. They'll love the look and functionality of it with the added area of being able to add pictures of their loved ones.
Order today at Pictures on Gold
Angel Heart Picture Pendant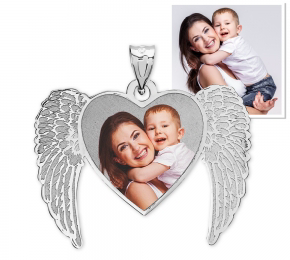 This angel heart picture pendant is perfect for Valentine's Day. It's a good size to add a picture to have it showcased on a necklace and the angel wings give it a beautiful focal point that shows it's full of memories. Made out of options of sterling silver, yellow gold or white gold, you can choose the perfect option for the loved one in your life. This pendant is a beautiful and elegant way to display a loving picture with ease.
Orders yours today at Pictures on Gold