UpBlend Outdoors Wind Chime-Kindness in Red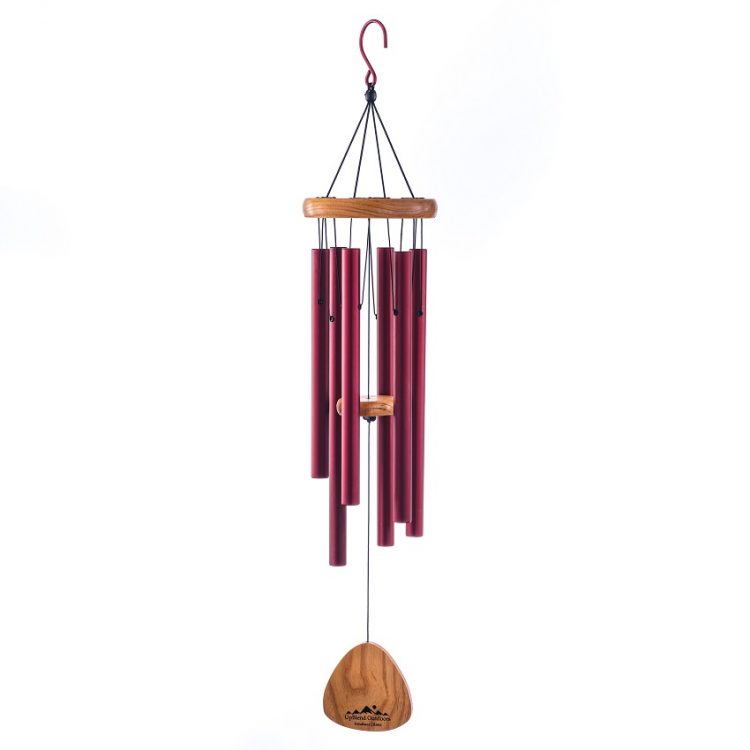 The Kindness Wind Chime was created in the spirit of "paying it forward." It honors all of the stories that have warmed us and made us smile over the years. Although the people who reach out to us rarely have anything in common, there is an undeniable theme in the stories they share with us. Every single chime was purchased with kindness as the motivation. Either they were kind to a friend, a family member, a co-worker, or themselves. We decided we needed to do more than merely say "thank you for sharing your story" (though that doesn't get old – I promise). We want to pay it forward by including a gift with every chime – a Kindness Rock. One of these four messages are randomly packaged with each chime: You've got this., Actually, you can., You Rock!, or Be a little Boulder. My hope is that people pay it forward and keep the kindness flowing.
Available at Amazon
UpBlend Outdoors Large Wind Chime – The Classic Havasu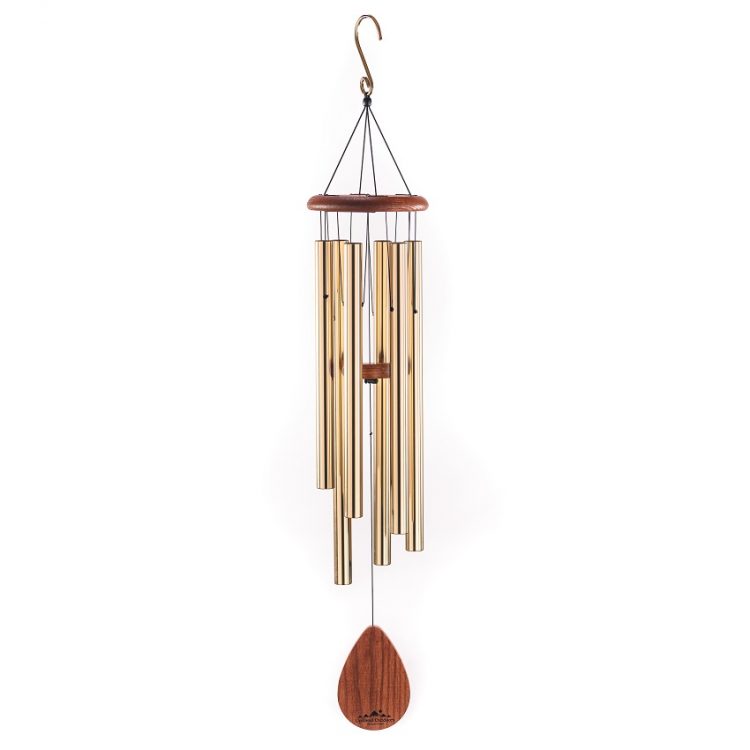 The Havasu Wind Chime is our biggest chime to date, with the deep tones and classic look that has resonated with so many. When the wind and sun hit them just right, these chimes sing. So often, we are humbled by the messages sent to us about them. They have a lovely, mellow sound, yet not overpowering and it is adjustable because striker can be moved up and down. Eric Church has a fantastic quote: "funny how a melody sounds like a memory," and we are humbled by the memories that are shared with us. We try every day to make sure we are the best audience possible for all of the stories shared with us through our chimes.
Available at Amazon

Solid Collared PJs & Sleep/loungewear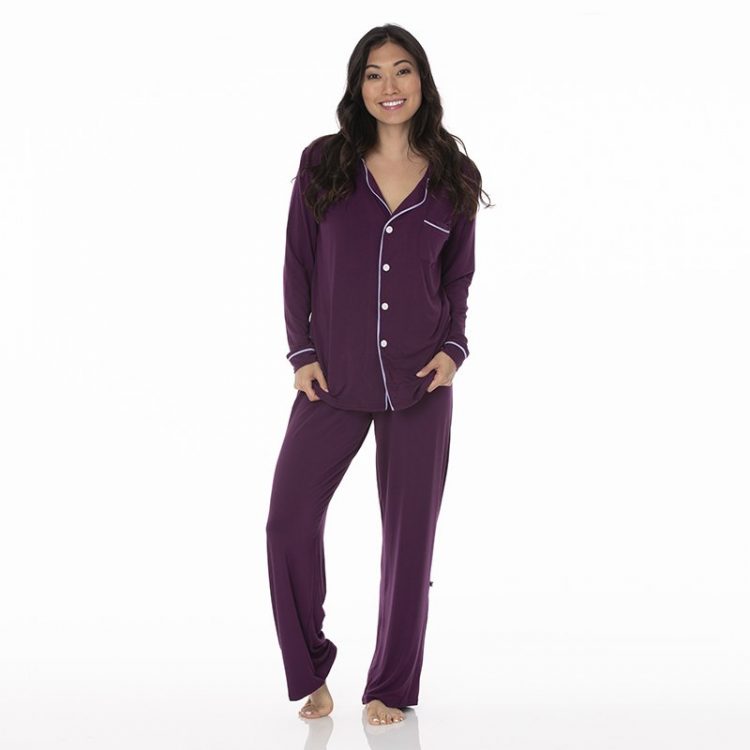 Lounge the day away in our two-piece Pajama Set! Made from our signature soft Viscose from Bamboo fabric, in our gorgeous seasonal colors.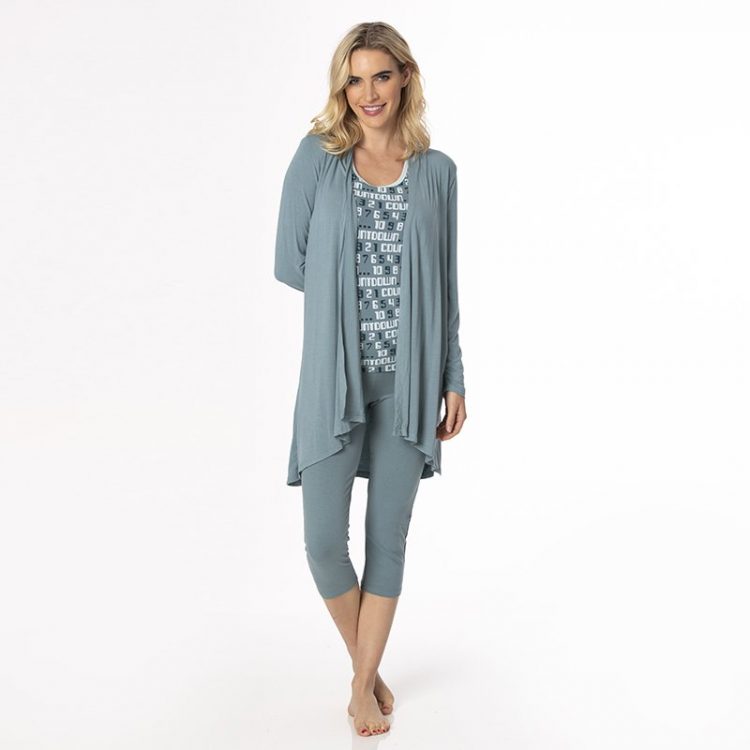 Your girl will feel as pretty as a lotus flower in this cardigan with its waterfall front and swing hem. Our buttery-soft fabric stretches and breathes for maximum comfort, and the asymmetrical edge can be tied in a knot for versatility.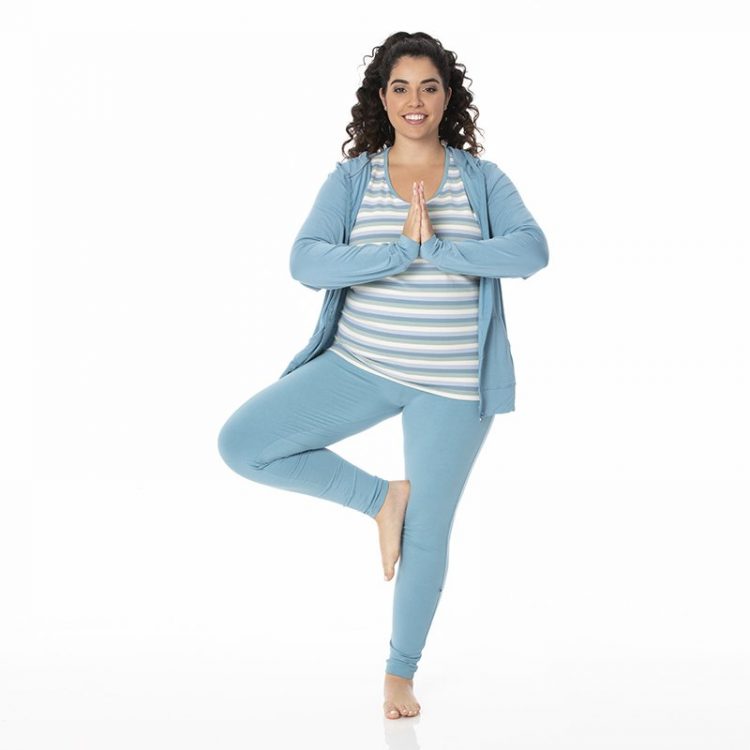 These cozy and versatile leggings are made from a delightful blend of stretchy bamboo, dense cotton, and spandex. Whether lounging, working out or wrangling little ones, the silicone-dotted tall waistband helps keep them perfectly in place.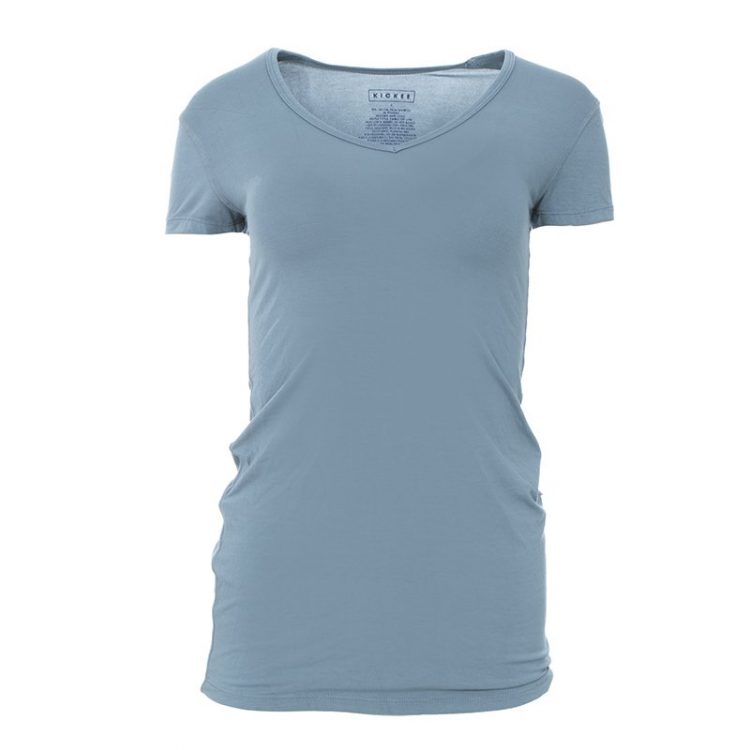 Baby's not the only one wearing KicKee Pants! Now Mommy can match with our super soft and stretchy One Tee! A perfect fit before, during, and after pregnancy! A sweet shower gift when combined with a coordinating newborn outfit.
Print Dog Bandana in Grasshopper Sweet Pea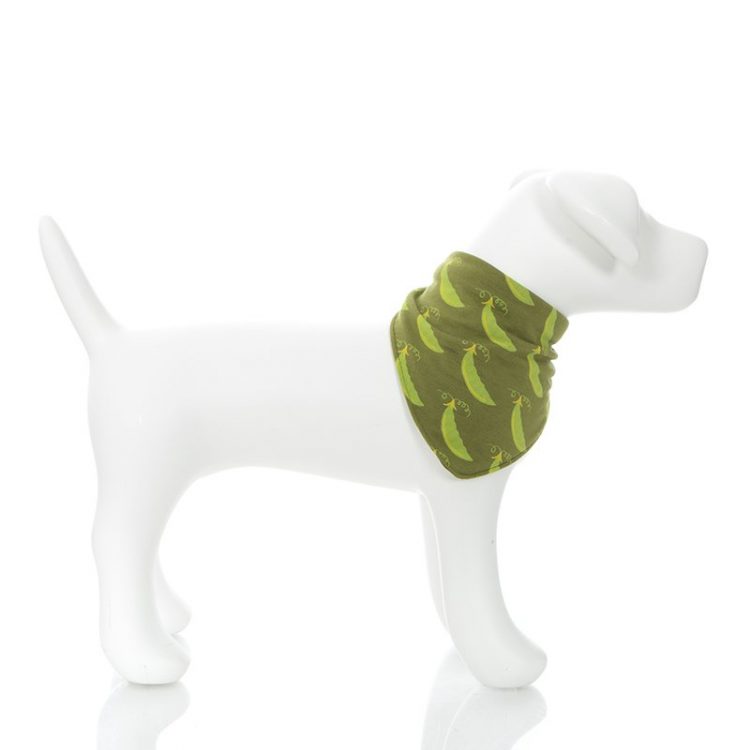 Now your furry friend can be comfy and adorable too! Coordinate your pups and babes for a match made in heaven!
Print Coverall with Zipper in Cancun Glass Stripe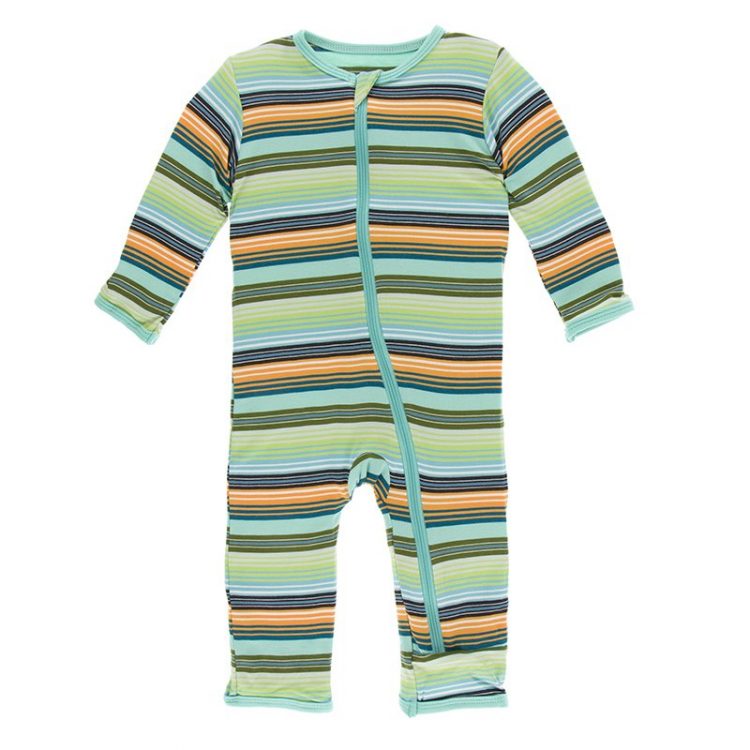 Zip your little peanut into the snuggly cuddly goodness of our adorable Fitted Coverall made from our signature viscose from bamboo fabric. There is just nothing better than the soft comfort your little one will feel in this wardrobe favorite! Diaper checks are a breeze thanks to our swell back flap that snaps open for easy diaper access. Great for out and about!
Also Available at KICKEE

MASAMI Mekabu Shampoo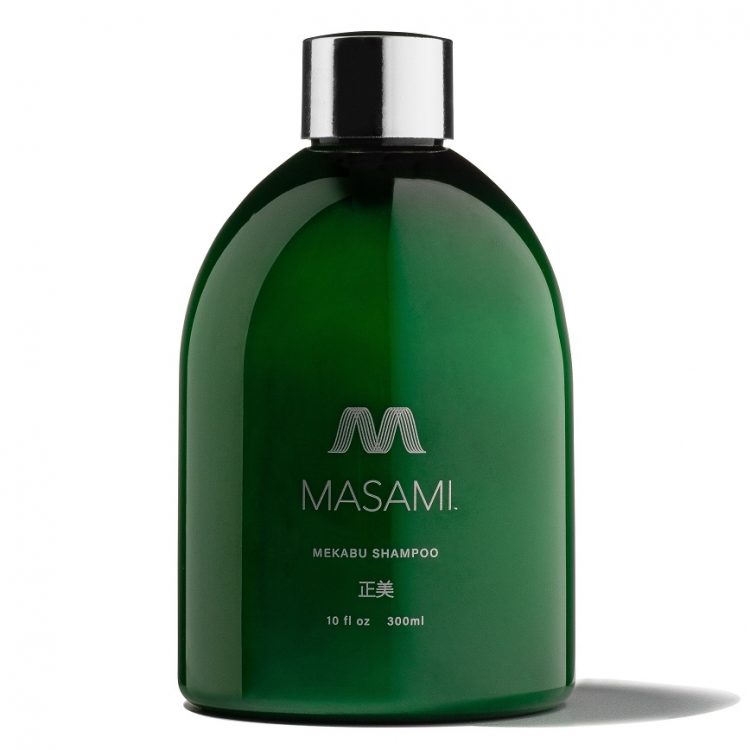 Enriched with the nourishing power of the Japanese ocean botanical Mekabu, this luxurious shampoo is low foaming, adding shine and hydration for all hair types. MASAMI's nutrient-rich formulation fortifies and reawakens hair. Apricot oil, coconut oil, and Laminaria Japonica (kombu) provide the nutrients and vitamins important for healthy hair. MASAMI Shampoo is the ultimate in hydration for hair and nourishment for the scalp.
MASAMI Mekabu Conditioner: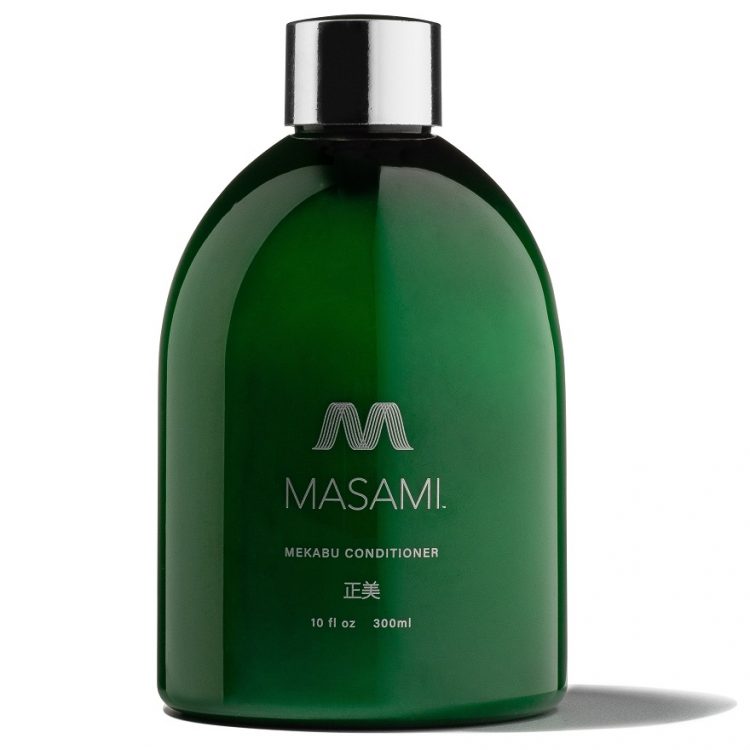 MASAMI Mekabu Conditioner is fortified by the hydrating qualities of the Japanese ocean botanical, Mekabu, and enhanced with Laminaria Japonica (Kombu) seaweed, aloe vera, blueberry extract, Vitamin B and other powerful anti-oxidants. This deep yet lightweight conditioner nourishes to restore softness, shine, and manageability while soothing the scalp.
Available at MASAMI
MASAMI Mekabu Travel Kit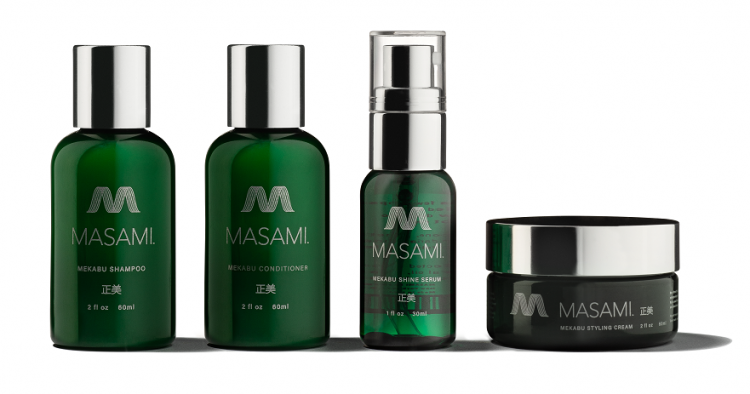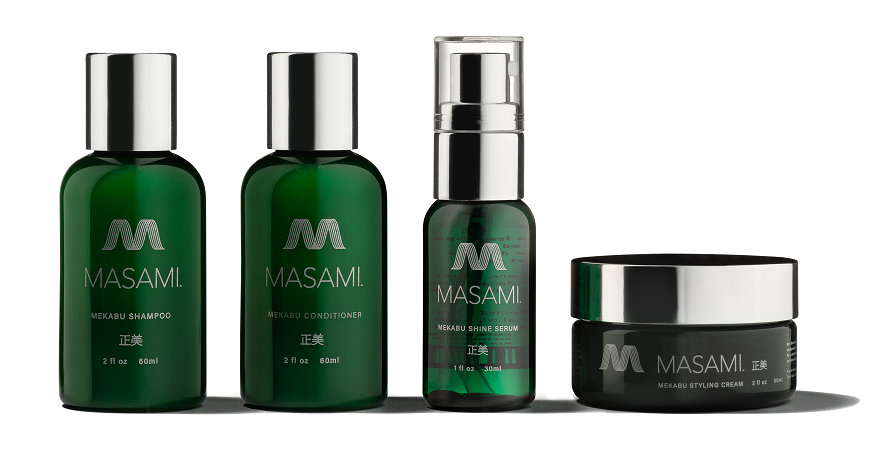 Enjoy luxury travel sizes of our exclusive Mekabu formulations made for the ultimate in botanical hydration. Includes 2 oz shampoo, 2 oz conditioner, 2 oz styling cream, and 1 oz shine serum. All of our products are designed to be the ultimate in botanical hydration, with no bad ingredients: no sulfates, parabens, or phthalates. Vegan and cruelty-free.
Available at MASAMI

GOOD CLEAN LOVE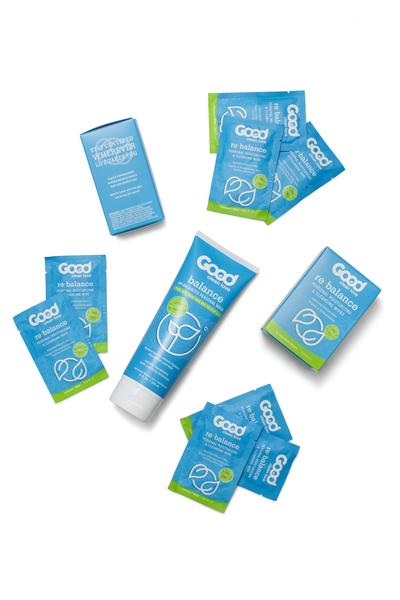 Feel your best by feeling fresh every day with our Daily Care Kit. The perfect combination includes two packs of our gynecologist-recommended Rebalance™ Personal Moisturizing and Cleansing Wipes (24 total) and an 8 oz. bottle of Balance™ Moisturizing Personal Wash, you can cleanse and eliminate odor while maintaining optimal vaginal pH levels in the shower or on the go.
Daily Care Kit Available at Good Clean Love

Canapa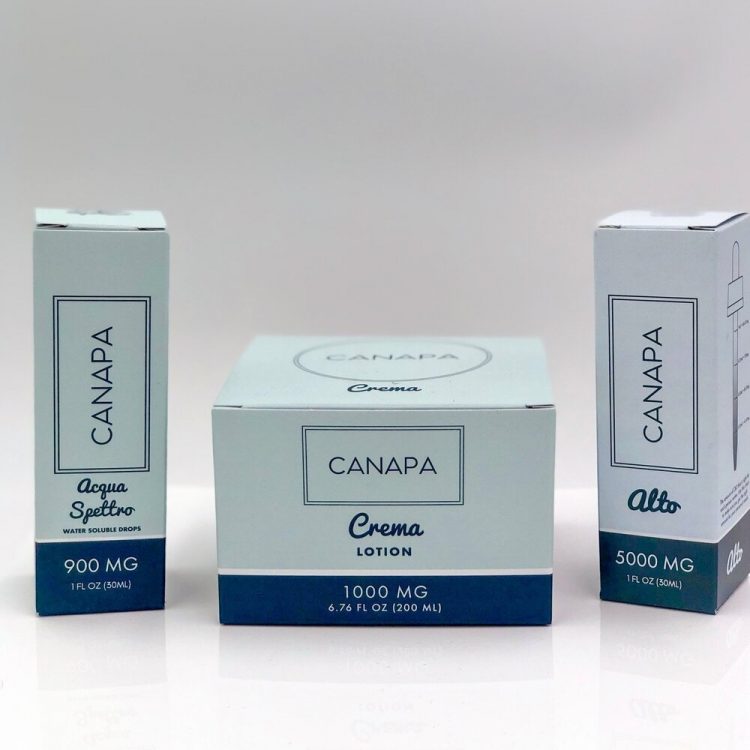 Working from home and social distancing comes with its own set of unique issues – increased stress and anxiety, concerns about health, confinement with your loved ones, etc but also…it's damn hard to stay home all the time! So, Canapa has put together a "Social Distancing" bundle to help during these crazy times. Each Box includes: Acqua Spettro Water Soluble Drops 900mg, Crema Lotion 1000mg, and Alto Tincture 5000mg.
Social Distancing Box Available At Canapa

MENDI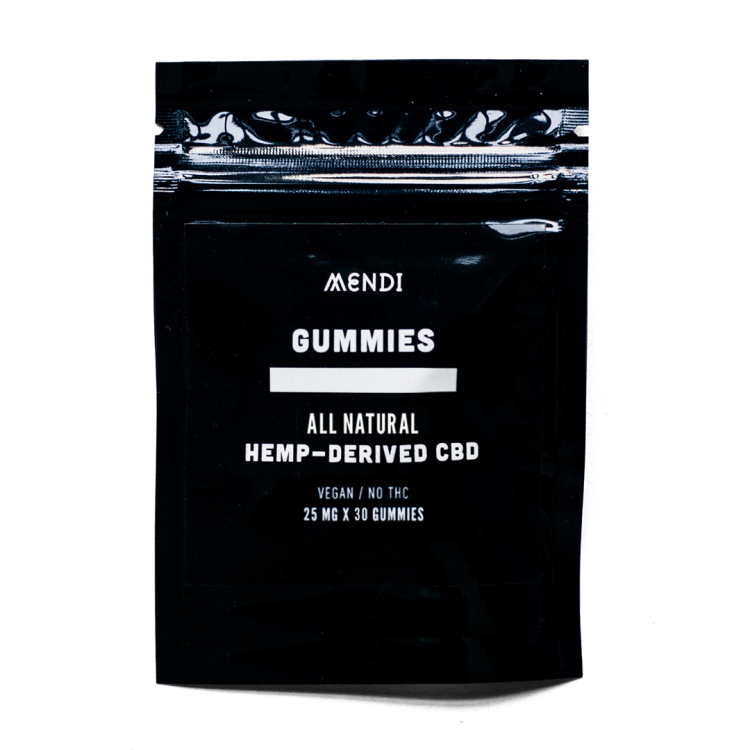 Mendi's All-Natural Hemp CBD Gummies come in a 25mg dose of CBD.. They are Gluten-free, non-GMO, USA-grown and 3rd-party tested–proving their status as athlete-built and approved from the ground up. They're made with the highest quality of ingredients and nature's best. They also taste great and are helpful for sleep.
Available at MENDI

CBD ELIXIR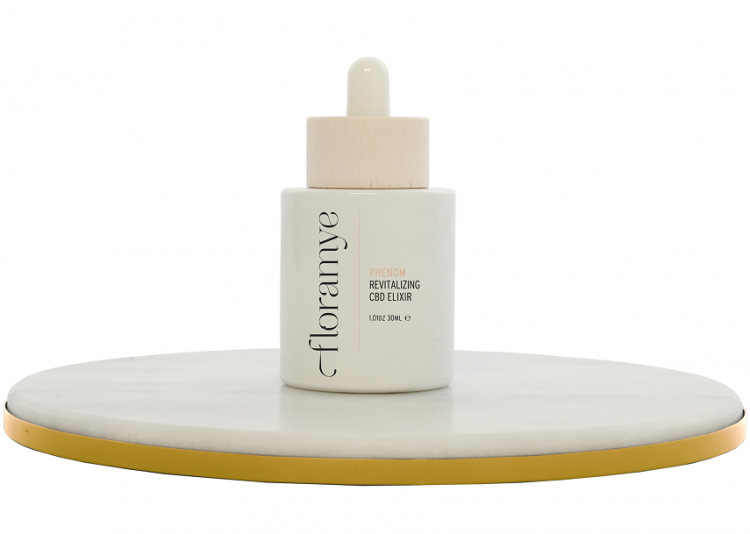 Our Revitalizing CBD Elixir is powered by full-spectrum, sun-grown hemp extract. This potent ingredient contains an array of beneficial compounds called cannabinoids. The best-known of these is cannabidiol, or CBD.
CBD interacts with the endocannabinoid system, a network of receptors in the body that help regulate sleep, inflammation, and mood. It is not psychotropic—but it can help you move through life with more clarity and ease.
Available at Floramye
Calming CBD Body Cream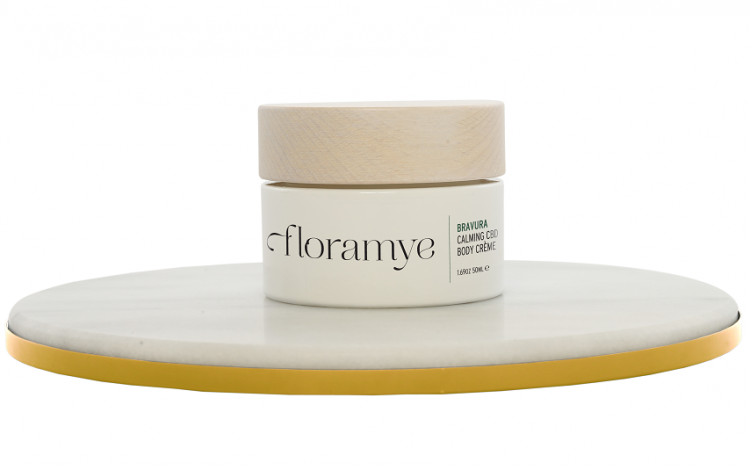 This restorative cream helps soothe sore joints and muscles while elevating the spirit. Its symphony of certified-organic ingredients—including full-spectrum hemp CBD—also helps balance dry or irritated skin.
Available at Floramye

Baby Delight Portable Rocking Bassinet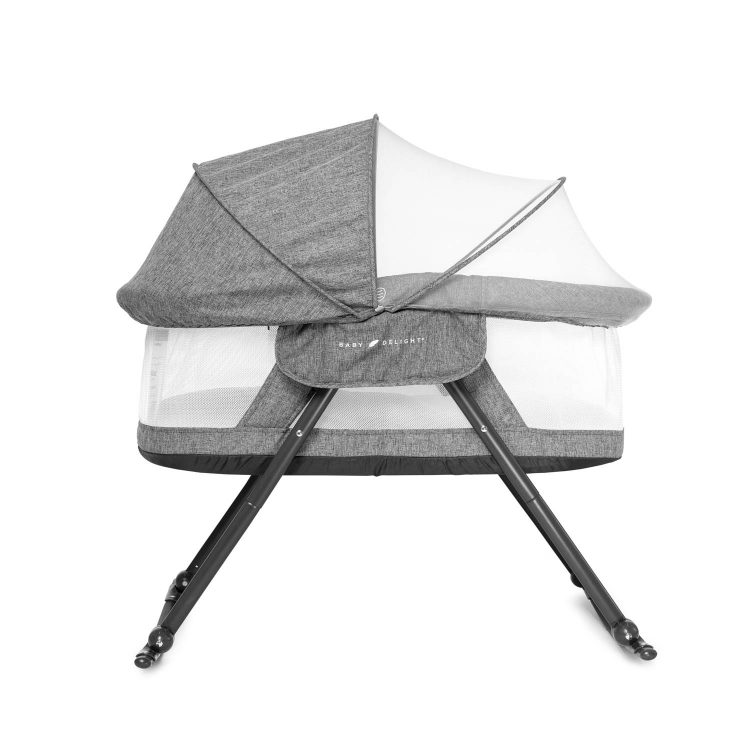 Even babies need a change of scene and the Baby Delight Portable Rocking Bassinet allows them to rest safely and comfortably in any room of the house. And with an optional canopy and netting, new moms can bring babies outside to snooze, too. Designed for portability and small spaces, the bassinet features mesh walls for visibility and breathability and can be manually rocked or locked into a stationary position.
Available at Baby Delight

Savhera Mini-Kit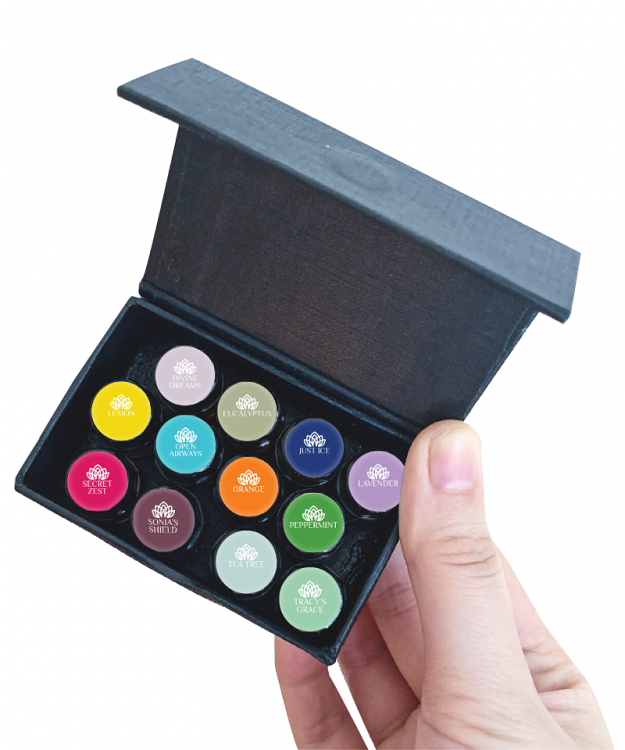 Want to try our premium essential oils but not sure where to start? This sample kit is perfect for you! It contains 12 of our most popular essential oils in tiny 1ml bottles. Now you have a quick and easy way to test our most popular oils and see which ones you love the most. This little kit also makes for the perfect socially-conscious wellness gift for friends and family! It includes all the following Savhera essential oils: Open Airways, Sonia's Shield, Just-Ice, Divine Dreams, Tracy's Grace, Secret Zest, Lavender, Peppermint, Orange, Eucalyptus, Lemon, and Tea Tree.
Available at Savhera
Savhera Diffuser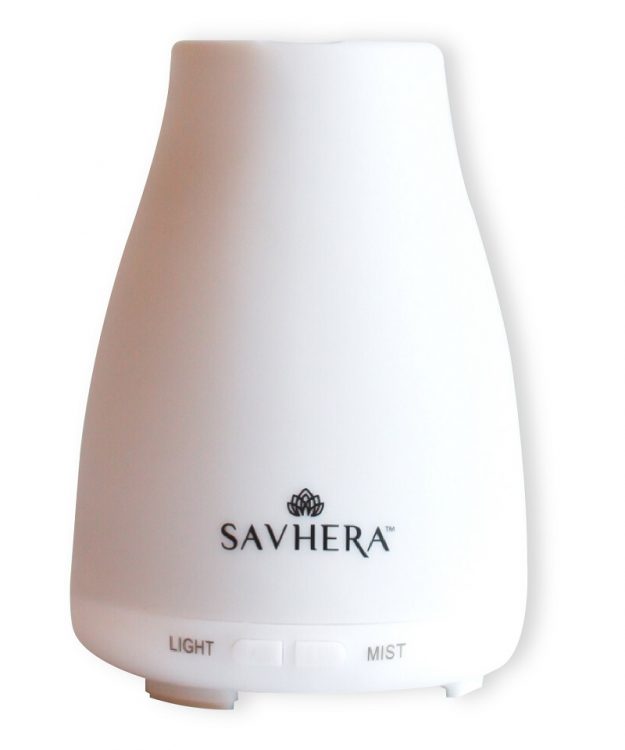 Experience aromatherapy with our electronic essential oil diffuser! This diffuser produces a continuous, ultra-fine mist and has an optional blue LED light feature. It is the most popular way to use our oils!
Available at Savhera

Classic Bath Bomb Gift Set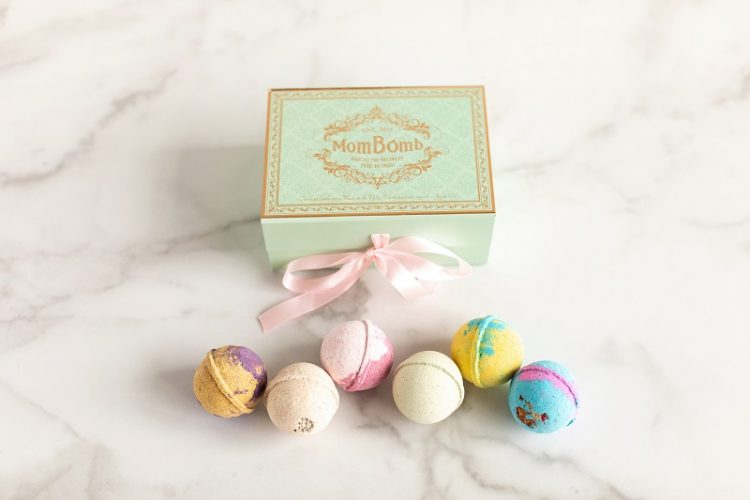 Six luxurious bath bombs, each uniquely scented give you the aromatherapy you crave. Made in the USA with organic, natural vegan ingredients and high-quality essential oils and Argan oil. They are nestled in a beautiful keepsake box, tied with a satin ribbon. Display the elegant gift set in any room for a fragrance that melts away stress and a box that adds decorative flair. This gift set is perfect for any occasion and most importantly, a portion of each sale is donated to MomBomb.org which supports mothers in crisis.
Available at Mom Bomb
Calm Bomb with CBD Gift Set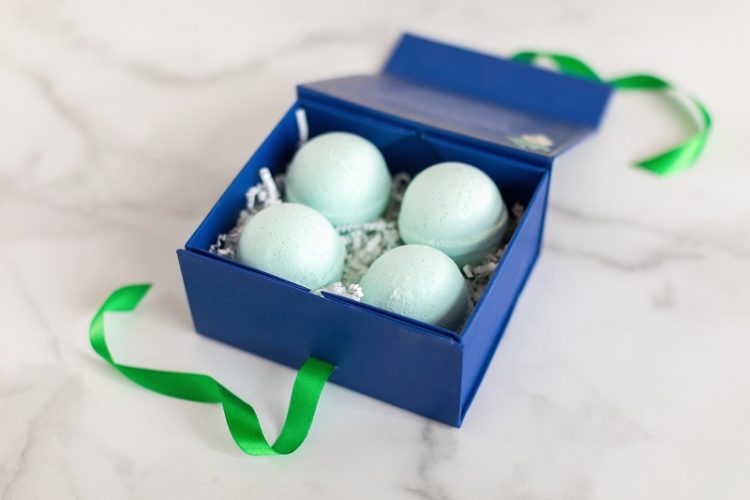 The gift set includes four 5 ounce ultra-lush bath bombs nestled in a beautiful keepsake box, tied with a satin ribbon – making it the perfect gift for any occasion. Each bath bomb exuded the scents of mint, pine and a touch of honey to give you the aromatherapy you crave. They are made with rich essential oil blends and 25 MG of high-quality CBD and proprietary ingredients that allow pores to open for maximum CBD absorption, helpful in reducing symptoms of pain and anxiety without any psychoactive effects. Our Calm Bomb melts away stress and takes you away with the tranquility of a spa experience. Give the gift that gives twice, as a portion of each sale is donated to MomBomb.org which supports mothers in crisis.
Available at Mom Bomb

ROKiT iO Pro 3D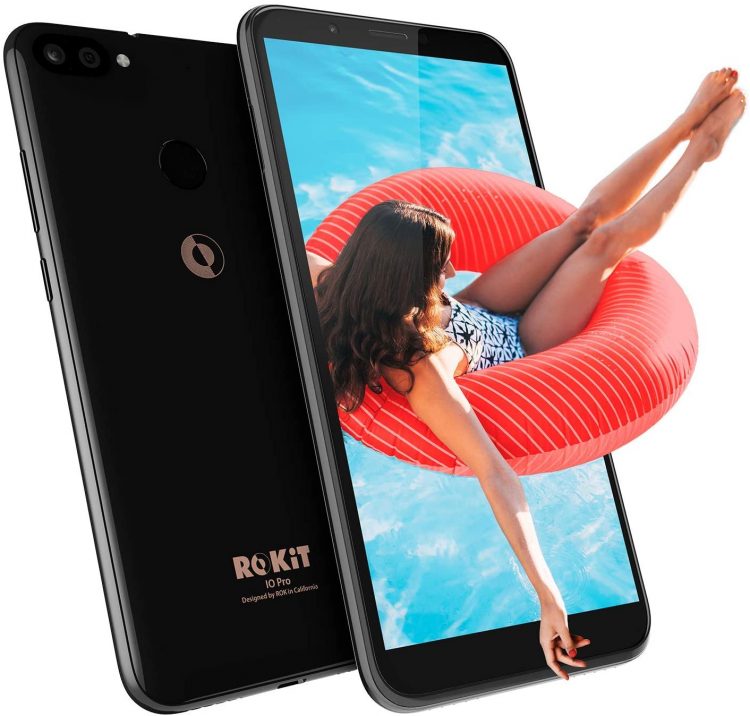 ROKiT iO Pro 3D phone is an unlocked 3D smartphone that features a number of benefits and services including ROKiT Talk free for six months – an international Wi-Fi calling app that gives moms the ability to call both mobiles and landlines for free to any number in the U.S. and 60 different countries. What makes ROKiT Talk different from its competitors is that it can be used to connect to landlines and not just mobile phones. Additionally, the ROKiT Phone arrives with free Telemedicine for six months so mom can connect with a doctor from the comfort of her own home, no worrying about going out to a busy doctor's office, hospital or urgent care and if mom needs a prescription, it can be sent directly to the pharmacy of her choice with up to 70% in savings.
Available at Amazon

Goat Soap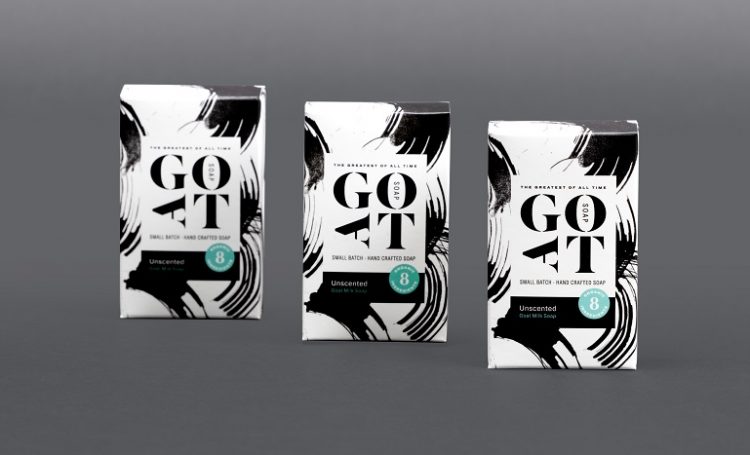 Our unscented goat milk soap bar has all of the goodness of GOAT soap but without the essential oils found in our other bars. Just a good, clean feeling for those who like to keep things simple. It is packed with vitamins and minerals to leave your skin soft and clean. We also offer lavender, Lemongrass citrus, Peppermint tea tree, and floral scent.
All soaps are available at Goat Soap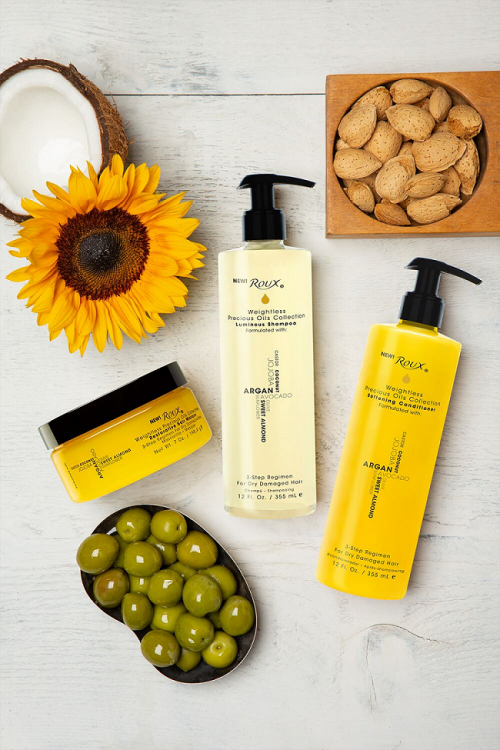 On February 1, Roux launched the Weightless Precious Oils Luminous Shampoo, Softening Conditioner, and Restorative Hair Masque (MSRP $9.99 each at SallyBeauty.com and Sally Beauty stores once they reopen). Infused with eight precious oils—argan, avocado, castor, coconut, jojoba, olive, sunflower seed, and sweet almond oils—plus vitamins E and B5, Luminous Shampoo, Softening Conditioner, and Restorative Hair Masque help restore essential moisture and help control frizz without weighing hair down. Hop in the tub, apply the luxurious masque, and relax!
Available at: Sallybeauty.com & Amazon.com

The Peach Truck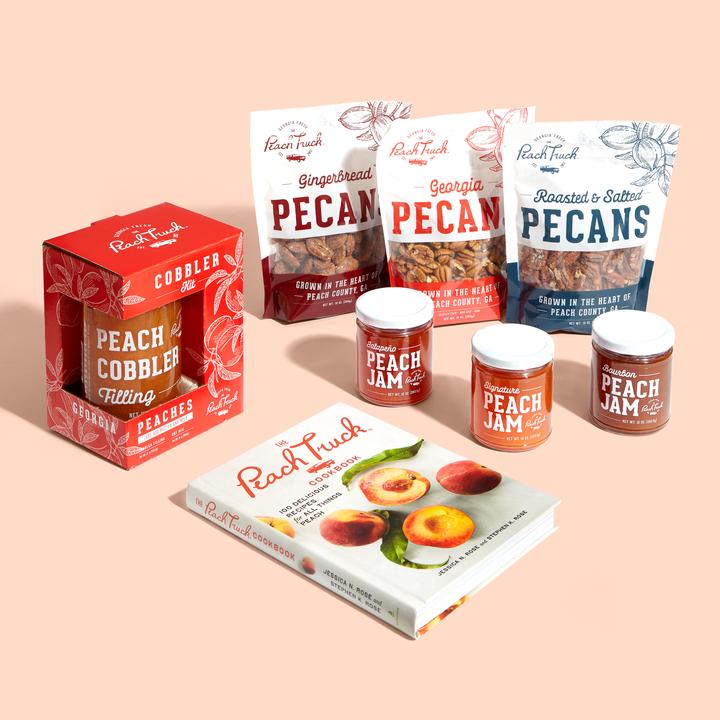 The Peach Truck ships the sweetest, juiciest peaches you've ever had directly from the farm to you each week during peach season. And with their Sweet & Juicy Guarantee, if you don't love them, they'll replace your peaches or give your money back..no questions asked! While the company initially started at farmer's markets, neighborhoods, and local restaurants, by popular demand, it made the simplest of pleasures accessible to those not in the immediate Georgia area by providing sweet peaches by the box delivered straight to your front porch. Give mama the best this Mother's Day with the sweetest peaches she's ever tasted. They also make the best peach jam you've ever tasted. Plus, they have a cookbook dedicated to peach recipes,
Their Box of peaches Mothers Day Special
Available at The Peach Truck

WonderSpark 'Our Precious Bond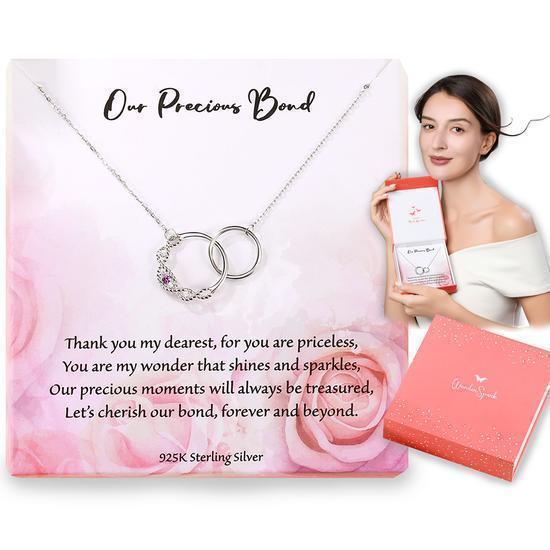 'Our Precious Bond' fine Sterling Silver necklace is specially designed to celebrate the precious bonding you have with your mom. This timeless interlocking mother-daughter necklace highlights the infinite love you have for each other through its beautiful infinity symbol design. And just like the TWO rings, no matter how far you are apart, you two are forever connected in heart. Handcrafted in genuine S925 sterling silver, this meaningful necklace will last a lifetime. Unlike other low-quality silver plated jewelry that turns green after a few days, this genuine sterling silver necklace is tarnish-resistant under proper care. It is also nickel-free, lead-free, and hypoallergenic, even moms with the most sensitive skin can wear it. And as a bonus, this necklace is in a gift box ready and it will definitely make the most thoughtful gift for your mom this Mother's Day!
Save 20% on this necklace with coupon: MOMBLOG20, valid until 5/17/2020.
Available at: Wonder Spark Jewelry

Kabaki Tea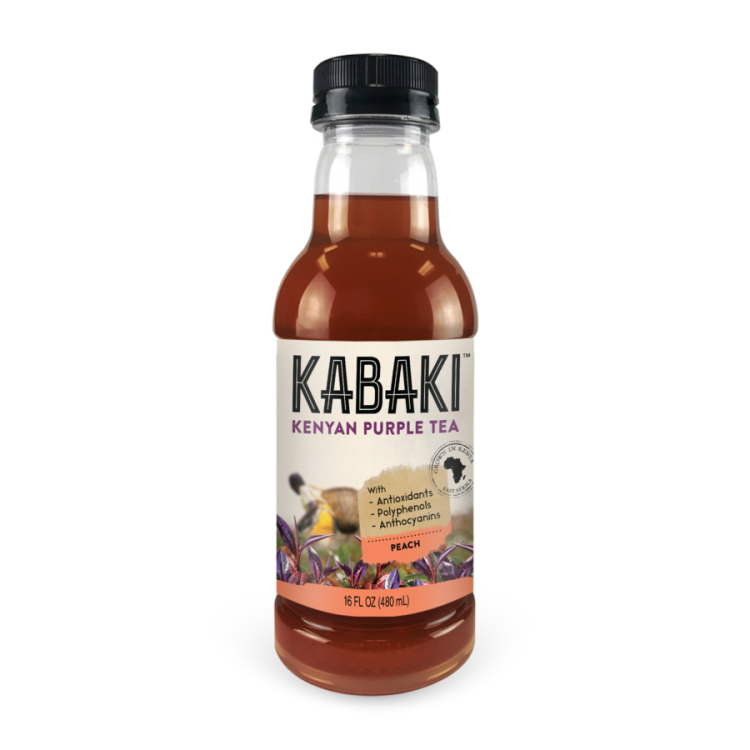 What's the one thing we get told the most when we're sick?! Hydrate! With that being said, let's boost your immune system with this delicious tea! This tea is vibrant in color, has high levels of potent antioxidants, and is delicately flavored.
Available at: Kabaki Tea

FitTrack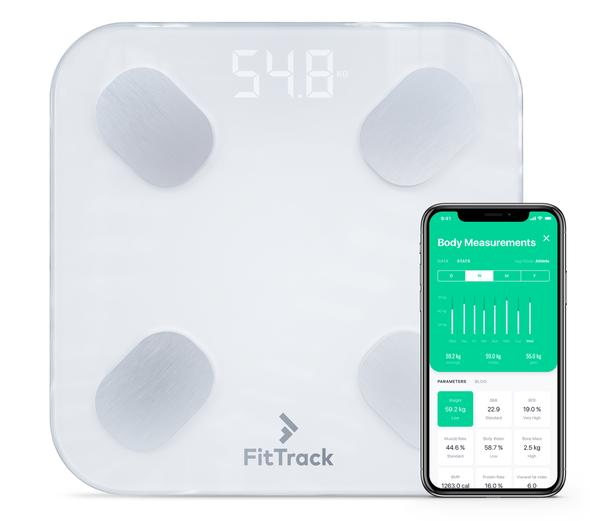 Help mom stays on track of her fitness journey with FitTrack, creators of the most accurate Wi-Fi smart scale (Dara), and the fitness smartwatch (Atria). FitTrack products are a simple and effective solution to stay motivated on her wellness journey, at a remarkably low price point. With 17 detailed metrics that measure, track and trend her health data over time, FitTrack can help mom better understand her progress with the informative insights needed to be the best version of herself
Available at: FitTrack

GLYDERM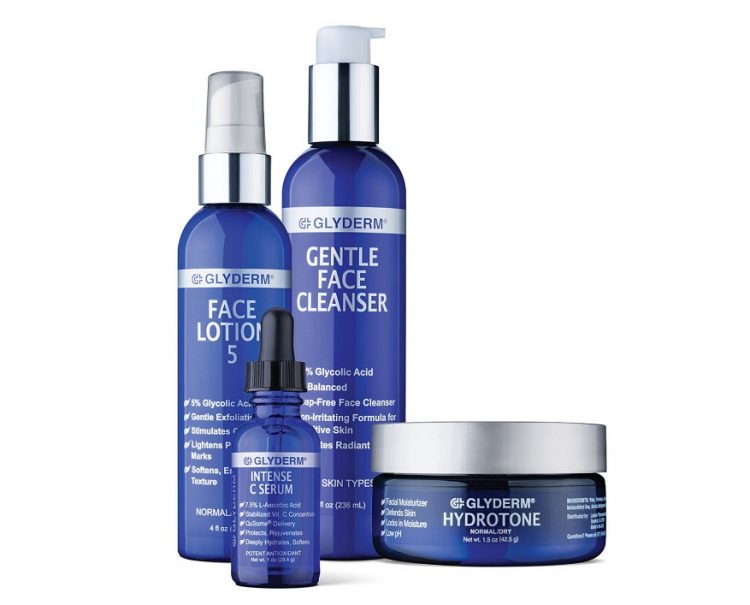 GlyDerm® offers an exfoliating home maintenance program by skin type. These products are ideal for use after the GlyDerm Peel to continue exfoliating dead skin cells and gently revive dull complexions while helping to minimize the appearance of unwanted pigmentation and irregularities. The GlyDerm Face Lotion Series offers two glycolic acid strengths, 5% and 10% for normal to dry skin. GlyDerm Face Lotions gently hydrate and soften as they rejuvenate the skin's appearance to reveal fresher, smoother-looking skin. There are additional SKUs available for different skin types!
GlyDerm® Hydrotone Facial Moisturizers are unique, lightweight, non-greasy, and non-glycolic formulas that lock in moisture to provide hydration. The non-glycolic formula in all GlyDerm hydrating products complements the natural pH balance of the skin to alleviate dryness, leaving skin looking and feeling smooth and supple. The moisturizers also contain citrus Medica Limonum (lemon) fruit extract to clarify the skin and serve as a natural source of vitamin C. These moisturizers are ideal for AM use following the application of a GlyDerm Peel by a dermatologist or esthetician to balance the effects of the renewing process and products. The GlyDerm Hydrotone Facial Moisturizer offers three options catering to different skin types!
GlyDerm® Gentle Face Cleanser is a non-foaming cleanser that exfoliates leaving skin feeling radiant, fresh, and soft while minimizing the appearance of photo-damaged skin, fine lines, and wrinkles, all without causing irritation. The formula contains glycolic acid, a naturally occurring alpha-hydroxy acid that is pH balanced and proven to boost skin renewal through exfoliation from the bottom layers up for an improved appearance of aging and photo-damaged skin for enhanced skin tone and texture. All GlyDerm products are formulated with proprietary esterified glycolic acid, a unique controlled-release glycolic acid that allows for full potency and maximum effectiveness, whereas with many brands' products only a portion of the glycolic acid is delivered, making it less effective. GlyDerm Gentle Face Cleanser also contains citrus Medica Limonum (lemon) fruit extract to clarify the skin and serve as a natural source of vitamin C.
GlyDerm Intense C Serum protects, deeply hydrates, rejuvenates, and softens the complexion. Vitamin C provides excellent and well recognized antioxidant protection. GlyDerm Intense C Serum contains Liposomal delivery technology that prevents Vitamin C from premature oxidation so it stays stable and potent, continuously brightening the skin's appearance. While GlyDerm Intense C Serum can be used day or night, it is recommended for morning use due to the photo-protective benefits against UVB damage when combined with UVB Sunscreens.
Available at: GlyDerm