iRig Video Creator Bundle
The iKlip Grip Pro – a multifunction stand with a Bluetooth remote that securely holds a smartphone or action camera and can act as a tabletop tripod, a full-sized tripod, etc.
A 6" LED ring light that mounts to the top of the iKlip Grip Pro. Offers adjustable color and brightness, and runs on USB power (no batteries needed!)
iRig

Mic Lav – a tiny microphone you clip onto your shirt that plugs directly into your smartphone/tablet (*some newer phone models require an adaptor).
Available at IK Multimedia
Laser Pegs
Aircraft 4 in 1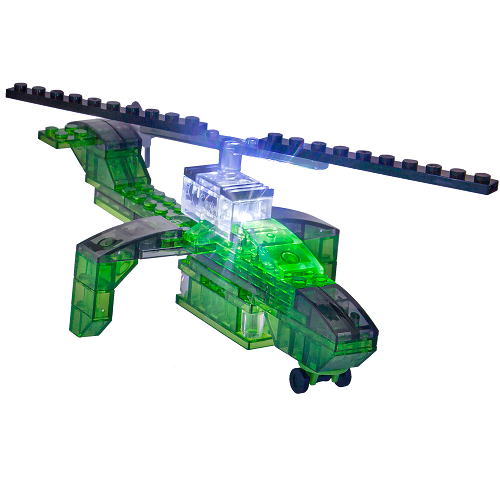 Assemble four of your own different aircraft from this one set! Choose which one you want to build first: the SR-71, the Aurora, the Transatmospheric Fighter, or the Space Shuttle. Fly through the sky and into space in no time with these aircraft!
Mini T-Rex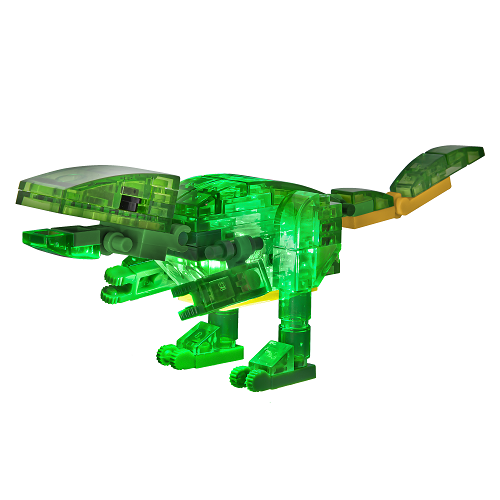 Grab your fierce and favorite dinosaur and take him anywhere! Watch him dominate the Jurassic period. This Mini T-Rex is an easy build for on-the-go fun, and the best part – it lights up!
Formula Racer 4 in 1
Build four different race car models from this one set! Choose which one you want to assemble first: the Formula Racer, the Rally Car, the Rat Rod, or the Vintage Racer. Race your way to the finish line with each car you assemble!
Available at Laser Pegs
Blinks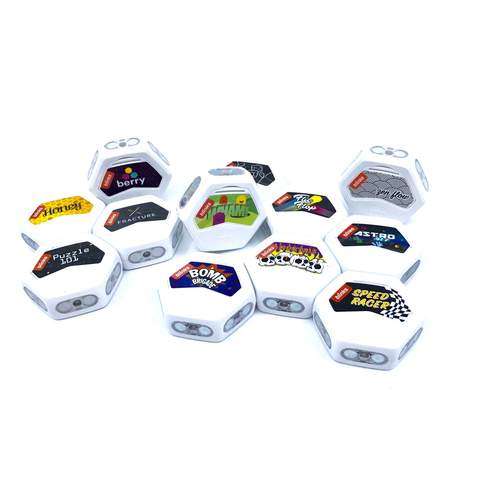 is the world's first smart tabletop game system – built with AI-powered intelligent game pieces that respond to your touch, communicate with each other, and think for themselves. Every piece knows its own game and can learn new games. Blinks are completely modular, so the more Blinks you have, the bigger games and experiences you can create.
Mochi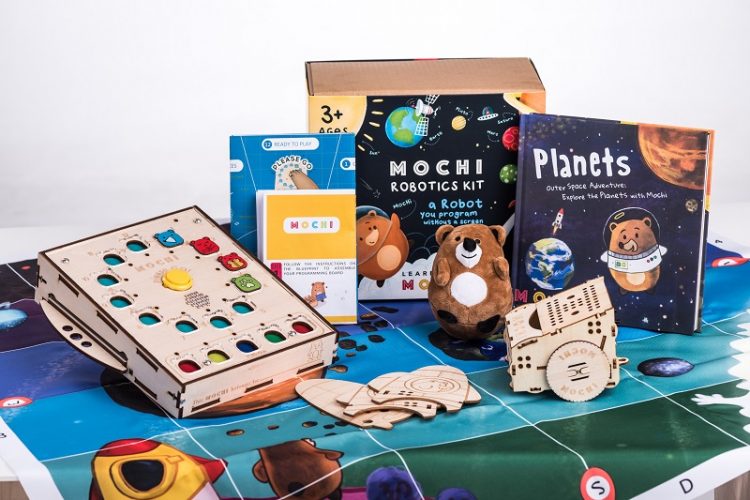 Mochi, the Award-Winning screenless coding robot for ages 3-9, teaches children the basics of computer programming in a playful, hands-on way as they explore the universe and learn colors, numbers, letters, basic words, and more! Montessori approved LEGO Compatible. Mochi bear is a Lego-compatible Mochibot, Programming board, Coding block, Stickers, Planets Storybook, Planets Story map, Storyteller, Lego Connector, Craft pieces.
TidyHook Home
TidyHook Home handy interchangeable versatile two-part device helps you keep home sweet home cleaner with its simple hook that holds leak-resistant heavy-duty reusable bags for a quick pick up. TidyHook Home has a convenient "looped swivel" that detaches from the base to simply fit on cabinet knobs, handles, grills, patio doors, inside a room, closet rods, bathrooms, and more. The bags come in 6 and 10-gallon bags.
Goodtimer
Wine Insider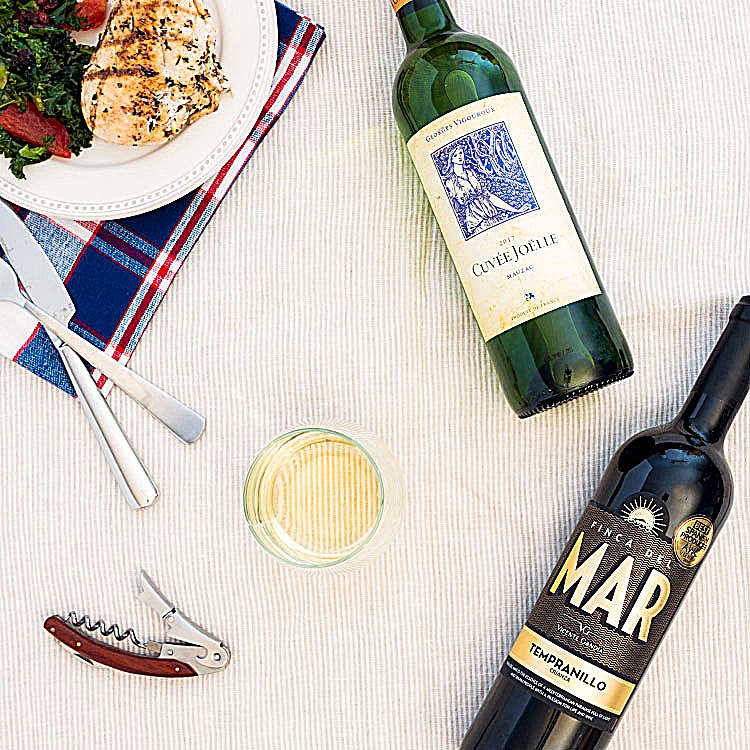 Hudson and James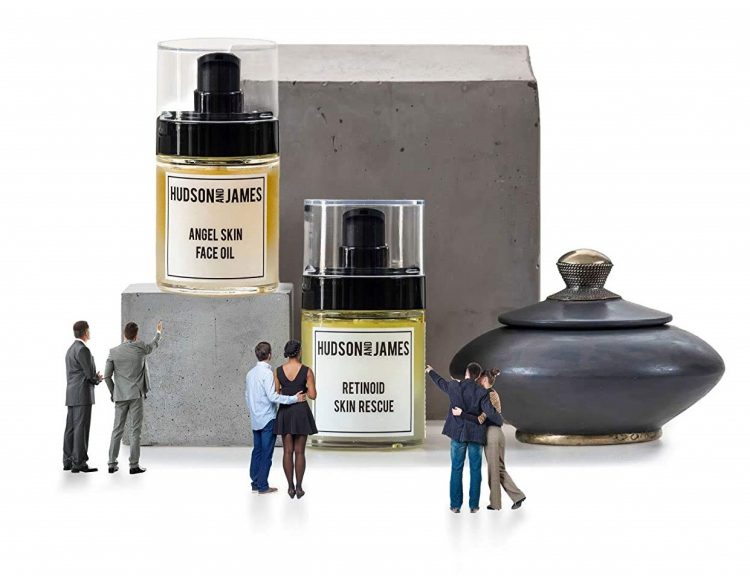 Hudson and James' curate responsibly sourced collagen, skincare, and supplements. Their skincare is free from aging carcinogens, toxins, synthetic color, fragrance, glycols, DEA, TEA, parabens, paraffin, nitrosamine releasers, and lauryl sulfates. The beauty line is also vegan and cruelty-free. The most versatile multi-tasking tool in your wellness arsenal is Hudson and James Collagen! Feel empowered about your health and the aging process.
Available at Hudson and James | Vitamins A D K | Lip Buffer | Blood Orange Mist | Curb Your Craving | Retinoid Skin Rescue
Bandelettes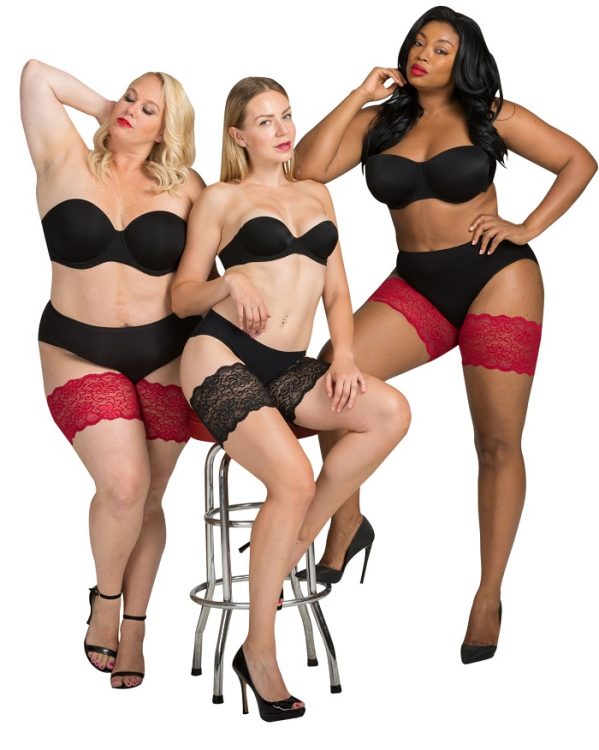 Get rid of unwanted thigh chafing with these popular anti-chafing thigh bands, making it easy and comfortable for you to wear skirts and dresses all year long. They come in a wide range of sizes and colors (comparable to US pants sizing: A – 2-4; size B – 6-8; C – 10-12; D – 14-16; E – 18-20, F – 22-24).
Available at Bandelettes.com, as well as Amazon.com PEONY THIGH | BLACK ELEGANCE PANTY SHORTS | UNISEX THIGH BANDS BY BANDELETTE
Pass the Big Pigs

For decades millions of players have enjoyed the classic party game Pass the Pigs. Now Hugh and Jack Pigfellow (the pigly brand ambassadors) are thrilled to debut their newest creation, Pass the Big Pigs. Gameplay is the same as standard Pass The Pigs. Roll both pigs as many times as you dare, scoring for each pose that they land in. Trotters! Razorbacks! Sliders! Snouters!. Even, the tricky and rare Leaning Jowler! You roll them, you score! But, if you get too piggish, you run the risk of rolling the pig-dastardly Oinker and having your score wiped out!
Available at Winning Moves Games and Amazon
Pass the Pigs

Pass the Pigs – It's fun, addictive and requires strategy, skill, and luck. Basically a dice game, with pigs that are weighted and have different values depending on how they land. Each turn involves one player throwing two model pigs, each has a dot on one side. The player gains or loses points based on the way the pigs land. Each turn lasts until the player throwing either roll the pigs in a way that wipes out their current score, wipes out their total game score, or decides to stop their turn, add their turn score to their total score, and pass the pigs to the next player. There are several variations to the game rules. One is the Hog Call, where a player attempts to guess the score their opponent is about to land. After scoring 20 points a non-throwing player may attempt a Hog Call. The non-throwing player must scream 'sooee'! before the opposing players throw. The caller then guesses the score of the next throw. If correct, the caller receives the points thrown, and the thrower loses double the points thrown. Only one player may hog call per throw.
Available at Winning Moves Games and Amazon
No Stress Chess

Winning Moves Games is proud to present 'No Stress Chess', a game that will help you learn the world's greatest game – Chess. You can play instantly because the special game board guides you to set up your pieces and each card in the innovative deck shows you how to move the piece it pictures. You just set the pieces on the board, shuffle the deck, and begin to play! No Stress Chess teaches players the moves of all the Chess pieces. The game is played on a regulation Chessboard but doesn't require the movement knowledge or planning of Standard Chess. No Stress Chess can be played at several levels of difficulty, gradually introducing players to Standard Chess in incremental steps. When you're ready, just flip the board to its Standard Chessboard side and play the authentic 'king of games'.
Available at Winning Moves Games and Amazon
Tile Lock Scrabble Large Print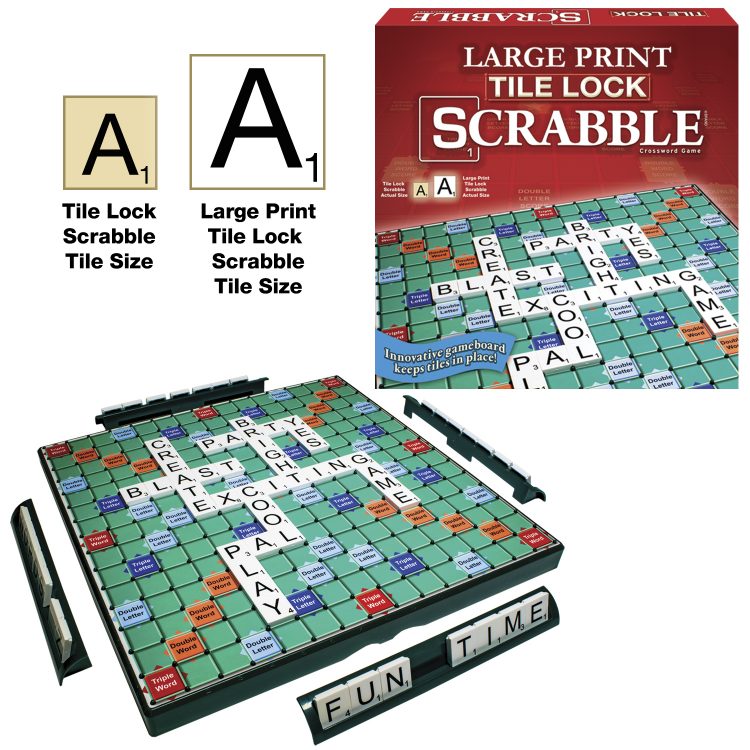 Your Scrabble words won't be slip-slidin' away thanks to this board's clever "tile-lock" design. Every word counts when you are playing this specially designed large print version of the world's leading word game. The integrated turntable function makes rotating and moving the board simple, and that large print board, tiles, and rules booklet are clear and easy to read.
Available at Winning Moves Games
Tile Up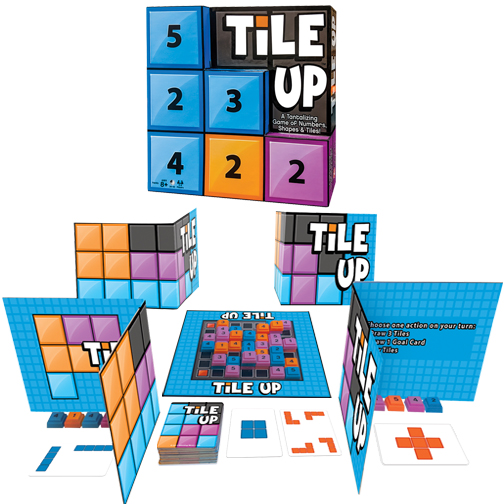 Tile Up is a fiendishly clever strategy game. Players try to score points by creating shapes out of their tiles that match goal cards. Easy enough, right? Not so fast! You can only place tiles on top of other tiles if the two tiles are different colors and the tile on top has a lower number than the tiles it is covering. The player with the most points at the end of the game, when the four corners of the gameboard have been covered with tiles, wins!
Available at Winning Moves Games
Scrabble Slam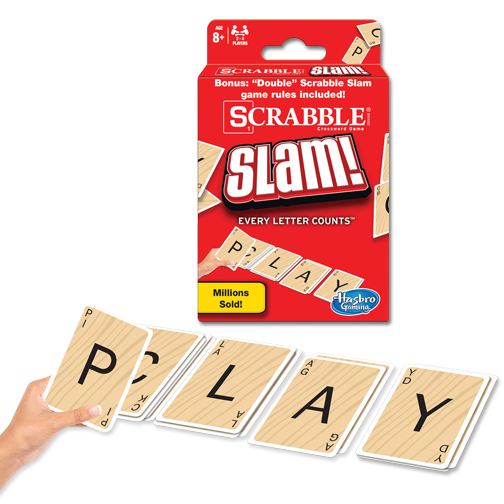 Scrabble Slam is the best-selling, fast-paced, and easy to play card game version of Scrabble. Start with any 4-letter word on the table like "CAKE" and yell out "Ready, Set, Slam!" and the race is on. Quickly change the existing word, 1 letter card at a time, to create a new word like "BAKE" then change it to "BIKE" and so on. The first player to play out all their cards wins!
Available at Winning Moves Games
iRoller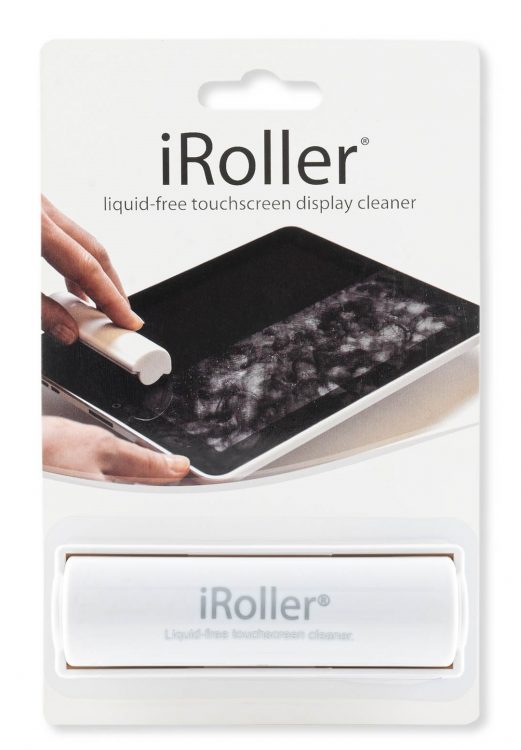 The iRoller is a compact and portable liquid-free, reusable touch screen cleaner for digital display devices, such as smartphones, e-readers, Kindles, iPads, iPods, and GPS/car dashboard screens. The iRoller was certified by Bureau Veritas— a world leader in testing, inspection and certification services— to be an effective bacteria remover. It's great for moms looking to quickly and effectively remove fresh, greasy finger smudges, lint, facial powder and loose debris from any touch screen or smooth screen protector with just a few quick rolls. And because it's completely liquid-free, it won't damage your devices, unlike many of the liquid spray options. With proper care, the roller is reusable for months or years. Simply run it under warm tap water with a dab of liquid soap and air dry after rinsing. It's eco-friendly and economical too.
Available on Amazon.com
CrossRope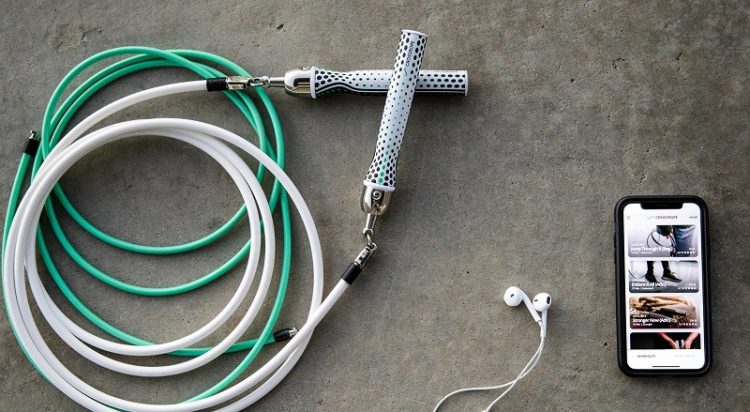 Prana CBD
Unlock the magic of Disney with this deluxe Countdown tin. Turn the wheel on the top of the tin every day to countdown 7 days until Christmas day. On December 25th, the wheel will reveal a key to open the tin! Inside includes a Disney storybook treasury featuring magical stories with favorite characters like Olaf, Belle, Woody, and more! Tin also includes a postcard from Santa, a sticker sheet for personalizing the treasury, and a sticker sheet for children to play with.
Available at Amazon
Disney Frozen Storybook Collection Advent Calendar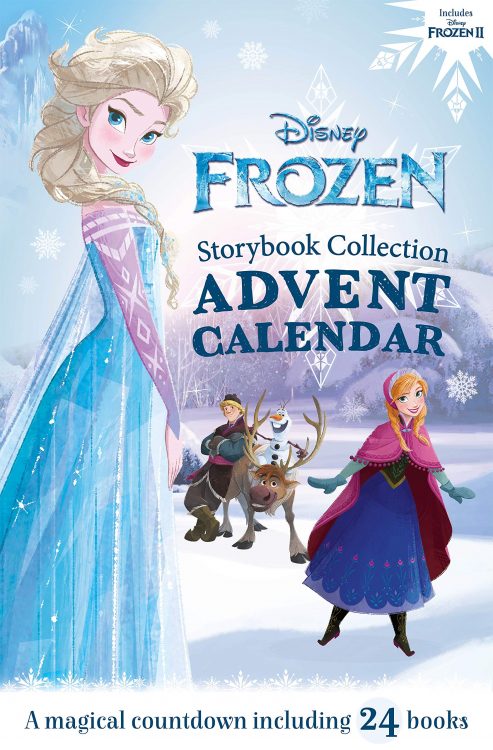 Count down to Christmas with 24 epic Marvel adventures! Join Earth's Mightiest Heroes as they team up to defeat Super Villains and keep the world safe. Unwrap a mighty storybook every day! Inside includes 24, 24-page small paperback books, each individually wrapped in a paper sleeve to keep every story leading up to Christmas a surprise!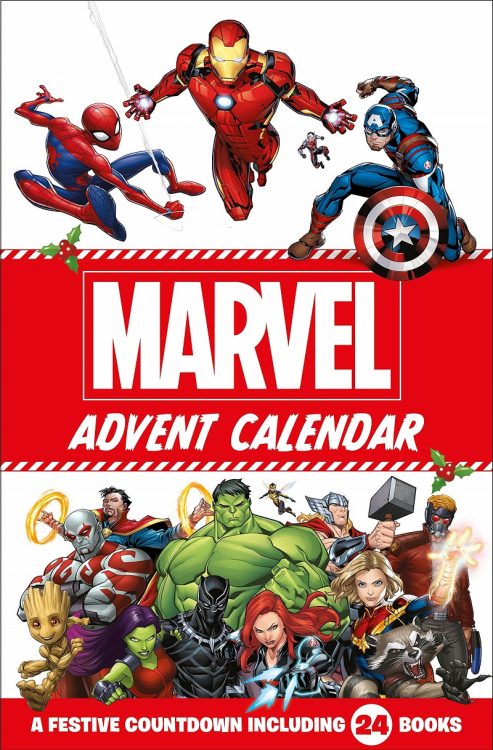 Available at Amazon
Disney Storybook Collection Advent Calendar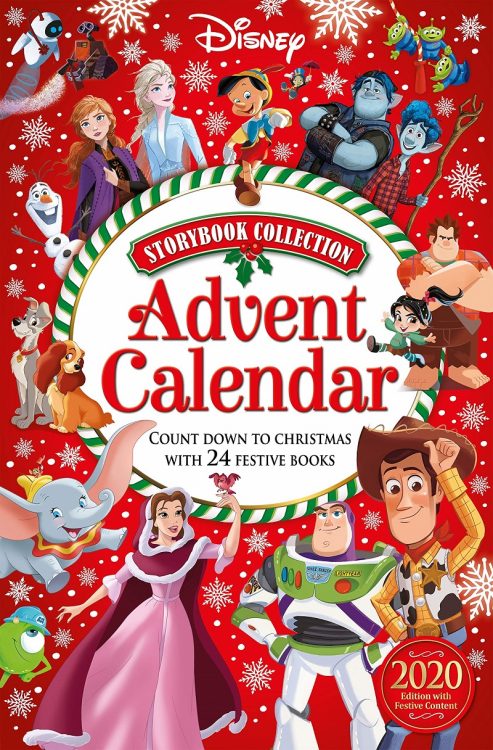 All new and festive content for 2020! Count down to Christmas with all your Disney and Pixar friends. Unwrap 24 books this holiday season and enjoy a magical tale every day leading up to Christmas. Inside includes 24, 24-page small paperback books, each individually wrapped in a paper sleeve to keep every story leading up to Christmas a surprise!
Available at Amazon