LifeStation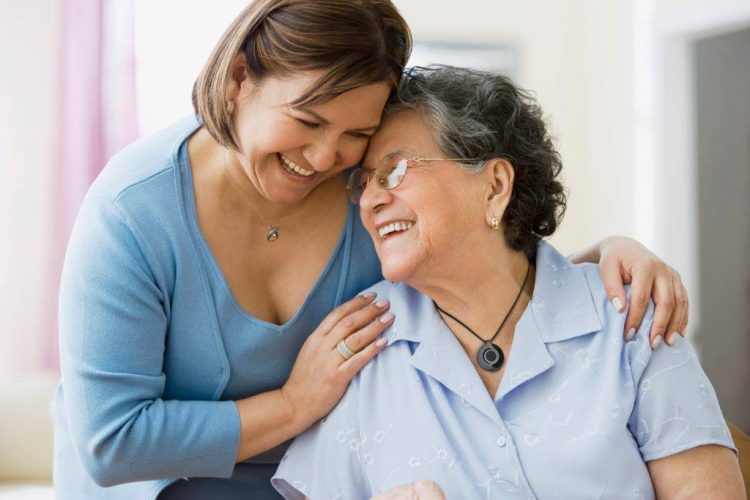 Wear your medical alert with confidence wherever you go. This elegant pendant is carefully crafted with high-quality materials made to last and offers discreet safety with a built-in medical alert button.
Available at LifeStation
Always Together at Christmas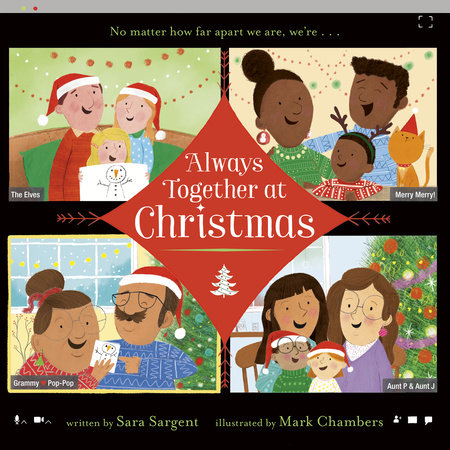 Christmas will always mean love. Even if love looks a little different this year. As families and communities come together–and stay apart–in creative ways this holiday season, bring comfort and joy to children with this story about a Christmas like no other. Always Together at Christmas highlights different family traditions and the ways they're changing in 2020: from Santa's elves practicing social distancing to opening presents via Zoom on Christmas morning. And it even includes ideas for new quarantine-appropriate Christmas traditions! The sweet and cozy illustrations add classic touches, making this book the perfect gift to share with family and friends from across the miles.
Available at Amazon
Live Life Colorfully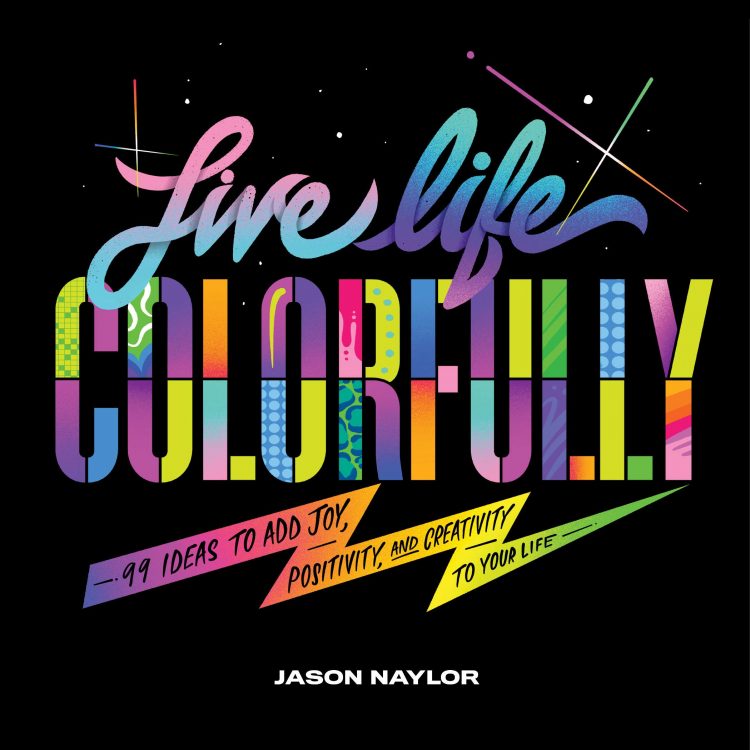 Live Life Colorfully is a quirky, illustrated mix of inspiring words, tips and tricks, and challenges from award-winning artist, designer, and creative director Jason Naylor. This colorful book is based on one of his strongest messages, Live Life Colorfully, and will inspire everyone who picks it up.
Available at Amazon
Mixtiles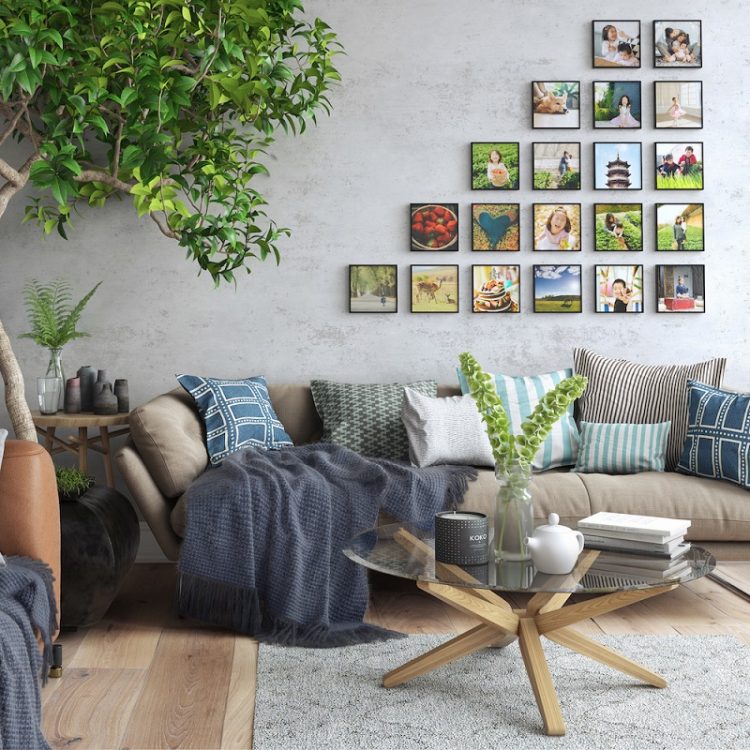 While many of us have had to spend a significant amount of time at home this year, Mixtiles has helped people Sprouse up their homes with an affordable and hassle-free way to re-decorate and transform their walls. Mixtiles ship orders for free and tiles arrive in just days (
that's right – no need to leave home for this DIY project!
). Costing as little as $11 a print, the company produces an average of 20,000-25,000 tiles per day, with over 5,000+ five-star reviews across
iOS
and
Android
.
Scoria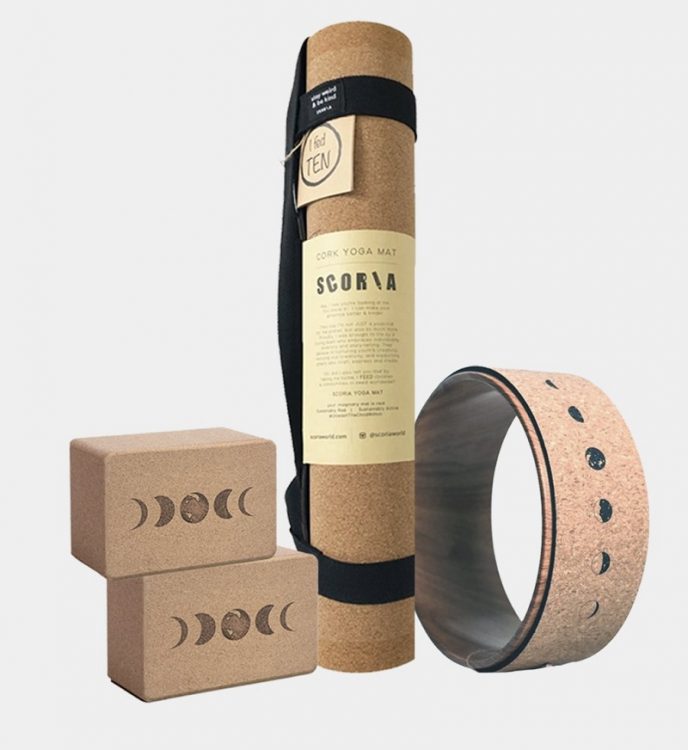 Artistic cork yoga mats and props that are as functional as they are cool to look at. These products are made from sustainably harvested cork. The eco-friendly design works for hot yoga, gentle yoga, meditation, and stretching. Scoria World is a proud partner of Feeding Children Everywhere, which serves plant-based, nutritious meals to children in need. Every purchase donates multiple meals.
Available at Scoria
CHAKRAS ALIGNMENT CORK YOGA MAT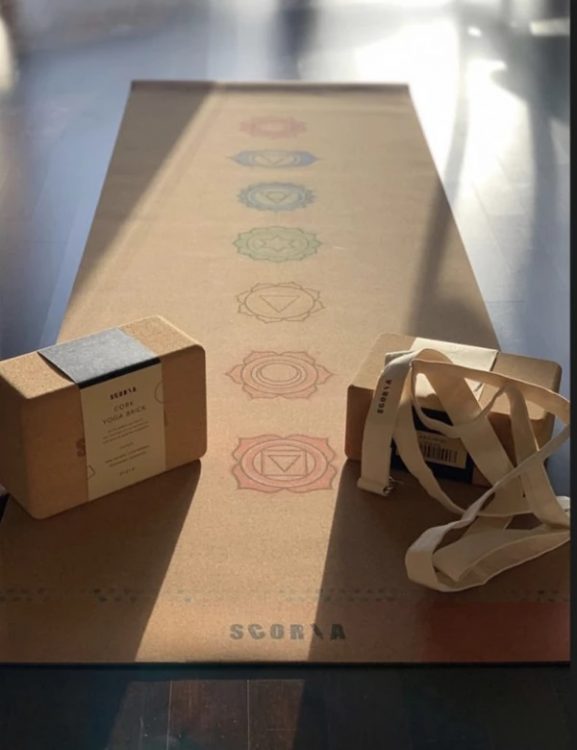 Don't fret the sweat. The Scoria Cork mat delivers supreme traction when sweating with no slip. Comes with Scoria's mat carry strap. Backed by natural tree rubber unlike other mats with synthetic TPE/PVC, ultra-grip with sweat, lose the towel. Naturally, anti-microbial cork surface eliminating odor. Sustainably harvested and perfect for hot yoga, gentle yoga, meditation, stretching and, or a non-toxic home or practice. Spray with water to activate sweat-grip in cold practices until the body is warm. Backed by a 1 Year Limited Warranty.
Available at Scoria
The Ollie World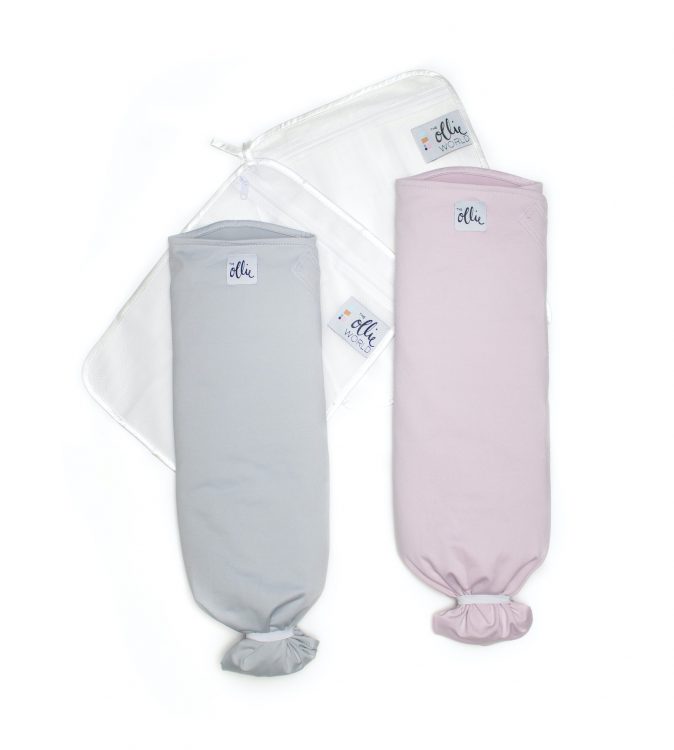 Stretch in fabric allows freedom of movement, while still keeping your little one snug and contained. Reduces waking suddenly due to the startle reflex or spontaneous arousal. Decreases irritability while promoting self-soothing. Helps to maintain supine position. Can be used with one or both arms out.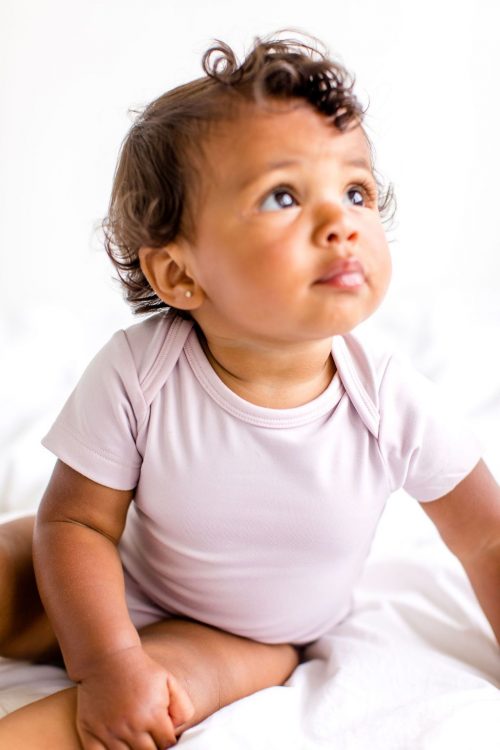 The Daily basic is made of exceptionally soft, custom patented moisture-wicking fabric. It is made stronger thanks to a special thread woven throughout for durability.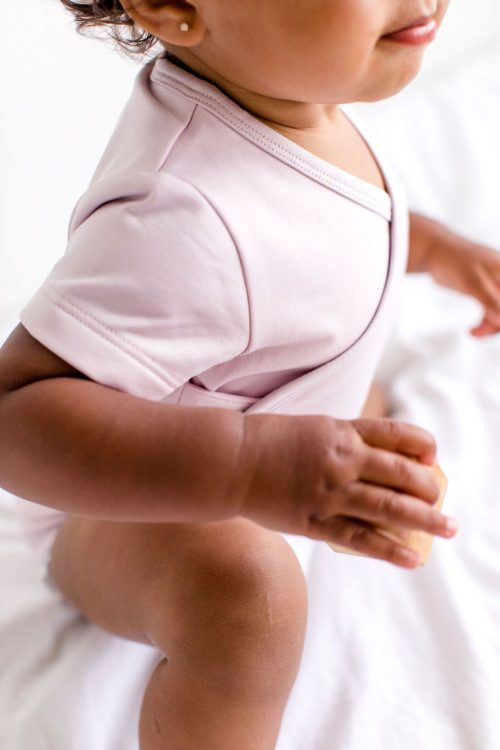 The Daily wrap style is made of exceptionally soft, custom patented moisture-wicking fabric. It is made stronger thanks to a special thread woven throughout for durability.
Available at The Ollie World
Ornament Anchor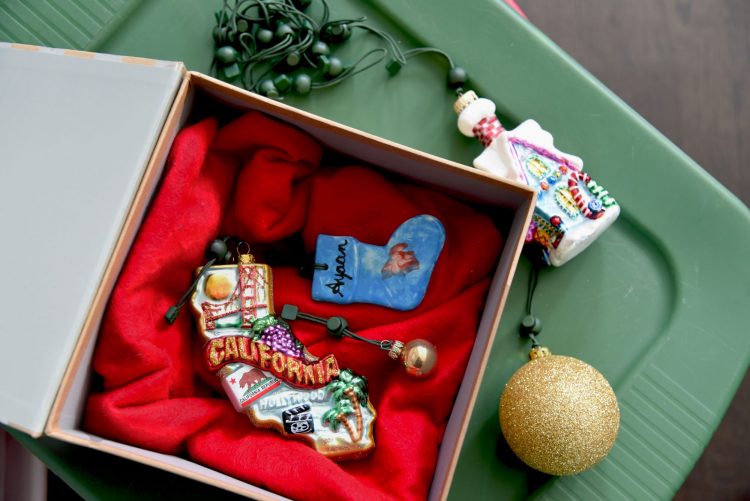 Ayaan Naqvi noticed his family's heirloom ornaments kept falling off the Christmas tree and he thought there has to be a better way to keep ornaments safe on trees. He needed an invention for a school project and that is when theOrnament Anchor was born.
Each anchor can hold up to 48 ounces (3 pounds), so you can display all your favorite ornaments without worrying about them sliding off and breaking. Ayaan's invention is available for purchase through the Ornament Anchor website and can also be found on Amazon. The anchors come in packs of 3, 12, 24, and 48, and you can score free shipping on any order over $20. Ayaan has a passion for animals, this holiday season a portion of the proceeds is donated to local animal shelters—so there's no excuse not to use this hack to protect your most valuable ornaments.
Available Ornament Anchor
Trendhim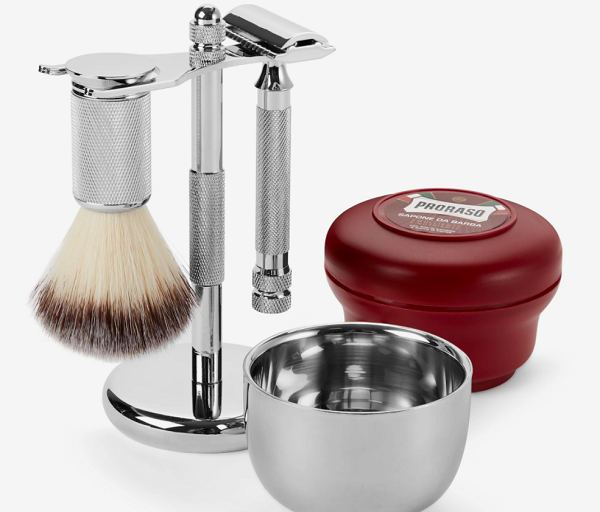 Change the way you do mornings with this 5-piece shaving set. Whip up a warm, rich lather with shaving soap from Proraso. Exotic sandalwood oil and creamy shea butter soften thick, coarse beards. The durable steel bowl is an ideal fit for the shaving brush made with delicate synthetic bristles.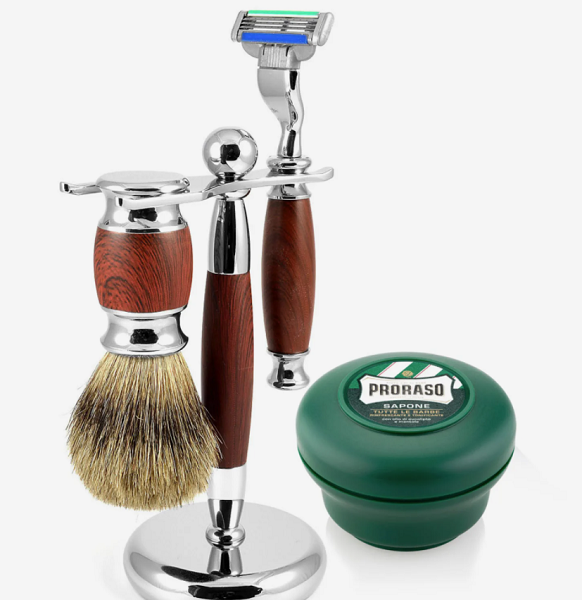 A modern shave set from Frank Shaving. Everything is made with a beautiful genuine rosewood finish making this a set you would be proud to have in your bathroom. The razor is a modern razor that uses replaceable blades. The "Pure Badger" genuine badger hair shaving brush is a very soft brush that will give you a pleasant shave time and time again. A shaving brush gives the best results when shaving because it lifts up the bristly hairs and really moistens them for a smooth shave.
Available at Trendhim