Beautyrest Beginnings® Naturally Healthy Nights Crib and Toddler Mattress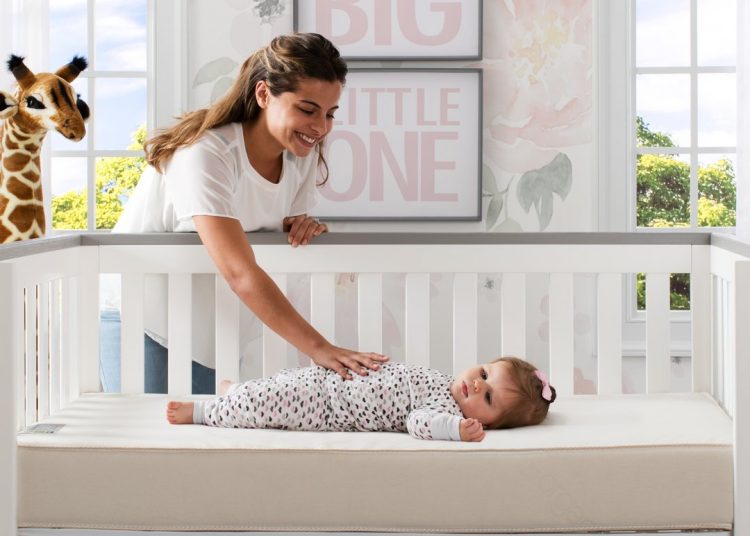 Bedtime just got a whole lot better for your baby! The Beautyrest Beginnings® Naturally Healthy Nights Crib and Toddler Mattress is topped with a natural cotton blended cover and is GREENGUARD Gold certified, which helps promote healthier air in your child's room. Delivering supreme support each and every night, this baby crib mattress features 231 Beautyrest Pocketed Coil Springs for even support allover, plus it has two distinct sides that provide the ideal sleep surface for your growing child. The infant side features the ideal firmness newborns need while the toddler side has a layer of natural cotton for additional comfort.
Available at Delta Children
Towdah Gifts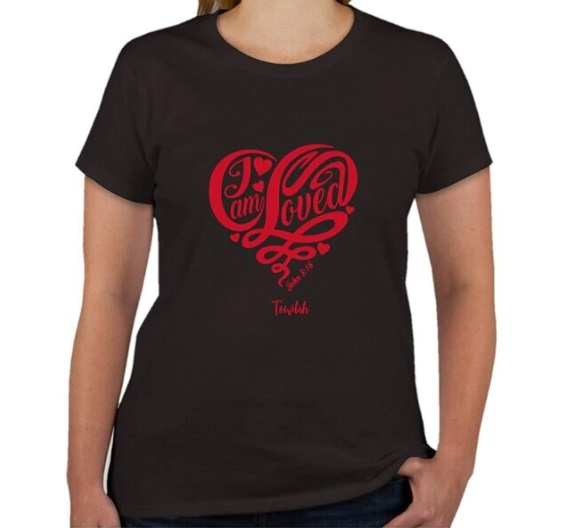 This slim fitted shirt has an attractive ornamental red heart "I am Loved" design based on the Bible Verse John 3:16. Screen printed on high quality Gildan shirts.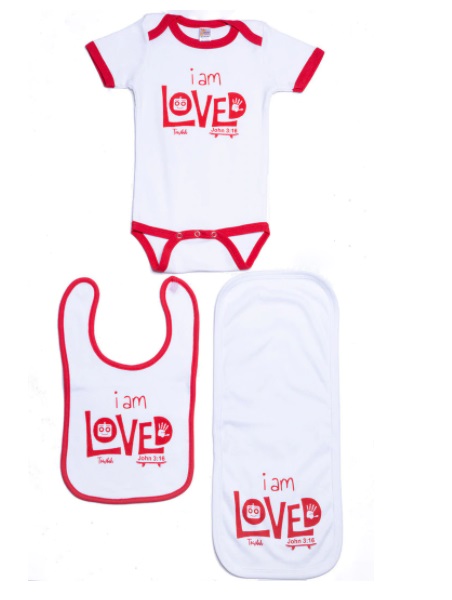 This cute gift set includes a short sleeve red ringer onesie, white bib with red ringer border and a white burp cloth with an "I am Loved" unisex design based on the Bible Verse John 3:16. The design includes an amusing robot, a child's hand print and skateboard all creating a lively and adorable shirt.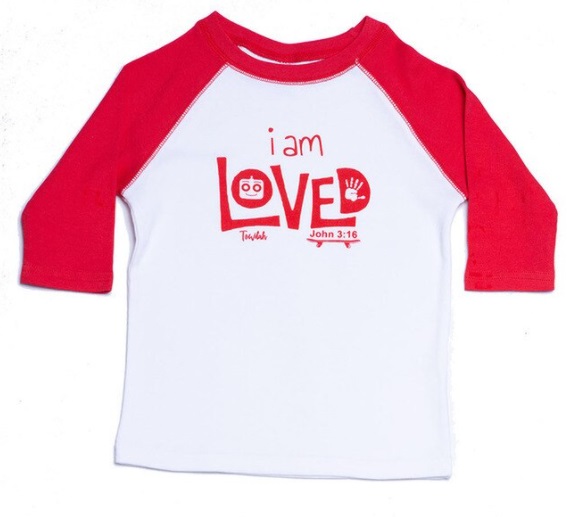 This cute 3/4 sleeve baseball raglan shirt is perfect for spring training or summer baseball season with a playful "I am Loved" unisex design based on the Bible Verse John 3:16. The design includes an amusing robot, child's hand print and skateboard all creating a lively and adorable shirt.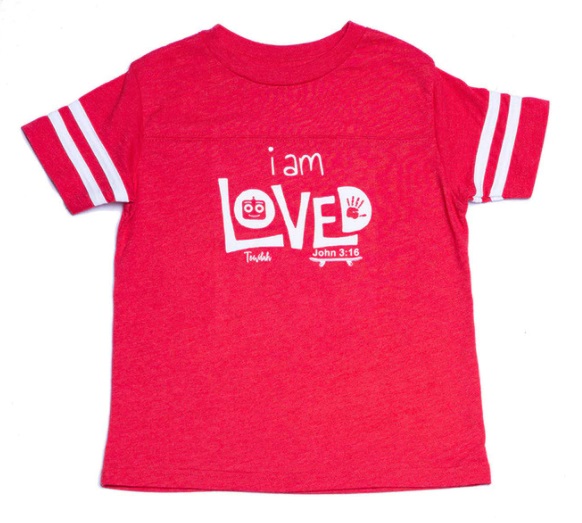 This cute red kids football shirt will have them ready for pre-season and playoffs. With a playful "I am Loved" unisex design based on the Bible Verse John 3:16, the design includes an amusing robot, a child's hand print and skateboard all creating a lively and adorable shirt in red. Shirt is manufactured by Rabbits Skin.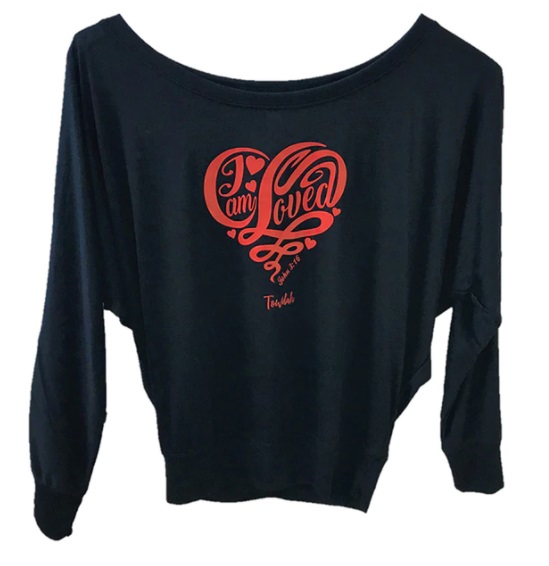 This chic women's blouse is flowy and sits just off the shoulder for a feminine, stylish and sophisticated look. Screen printed on high quality Bella & Canvas for a beautiful fit.
KINGDOM HEARTS Melody of Memory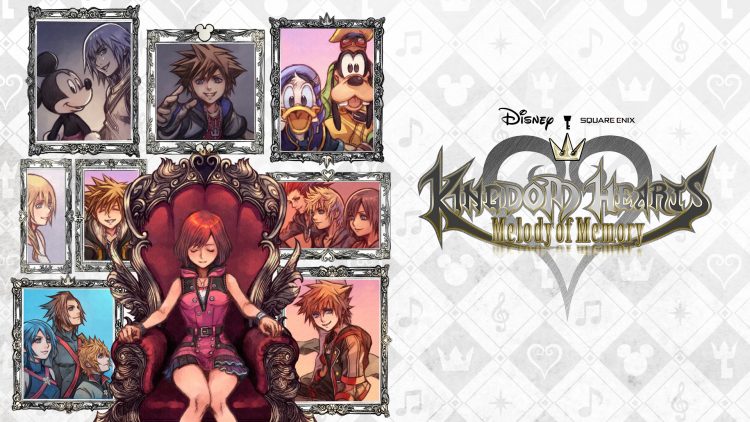 KINGDOM HEARTS Melody of Memory is rated E10+ by the ESRB and will launch for the Nintendo Switch™ system, the PlayStation®4 computer entertainment system and Xbox One family of devices, including Xbox One X, on November 13, 2020 in North and South America
Available on Amazon
Litter-Robot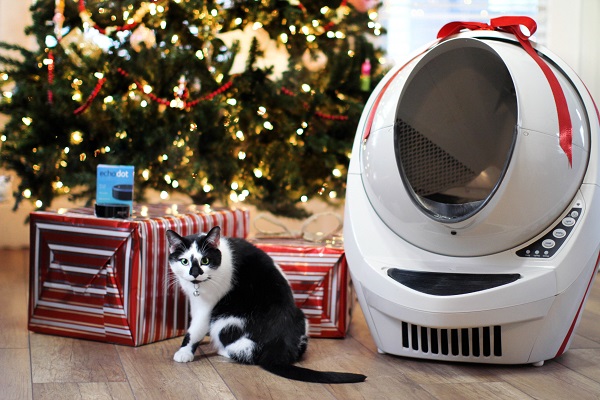 Litter-Robot holiday offers include savings on the Essentials Bundle, which comes complete with a Litter-Robot and its best-selling accessories. Shop our all-new automatic pet feeder, Feeder-Robot, as well as our new collection of modern cat furniture.
Available at Litter-Robot
Baby Deedee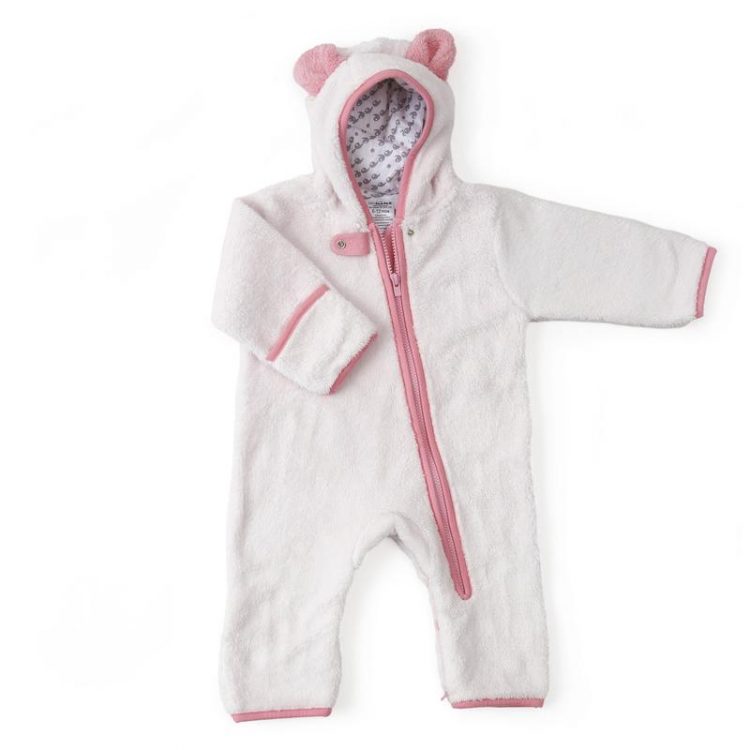 In between the leg zipper for easy diaper changes on the go! Makes life so much easier! High quality Indian made sherpa lined with 100% soft cotton jersey. Buy one size down if you DO NOT want to use the cuffs to cover your childs hands and feet.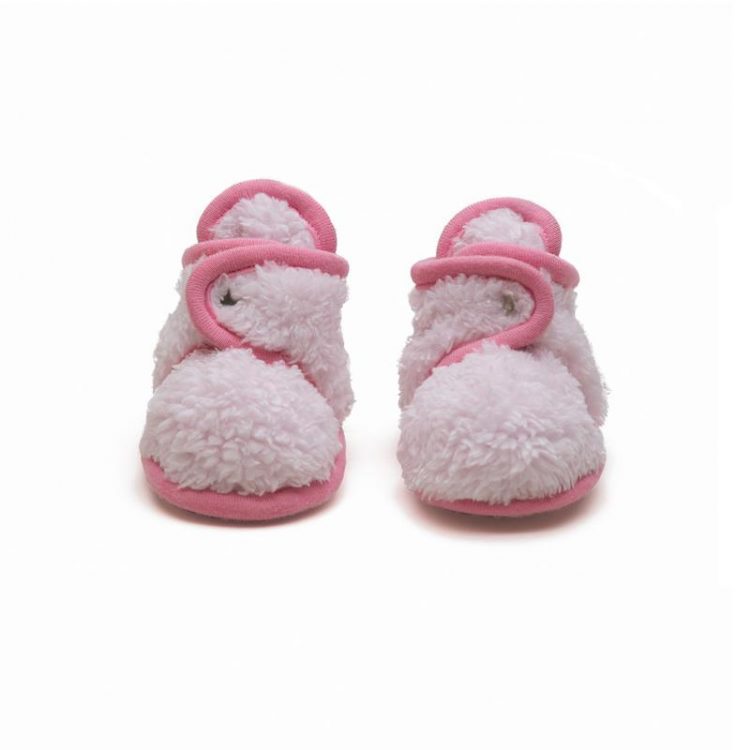 These comfortable baby booties will keep your little one's toes warm and cozy! baby deedee sherpa booties are one of a kind – with our popular, vibrant contrasting piping, non-skid soles, and a two-snap design, moms everywhere are calling these "the perfect baby bootie." These booties are not only cute but functional as well since they never fall off. Keep your baby's feet warm this winter season with these ultra soft, warm, and cozy faux fur slippers.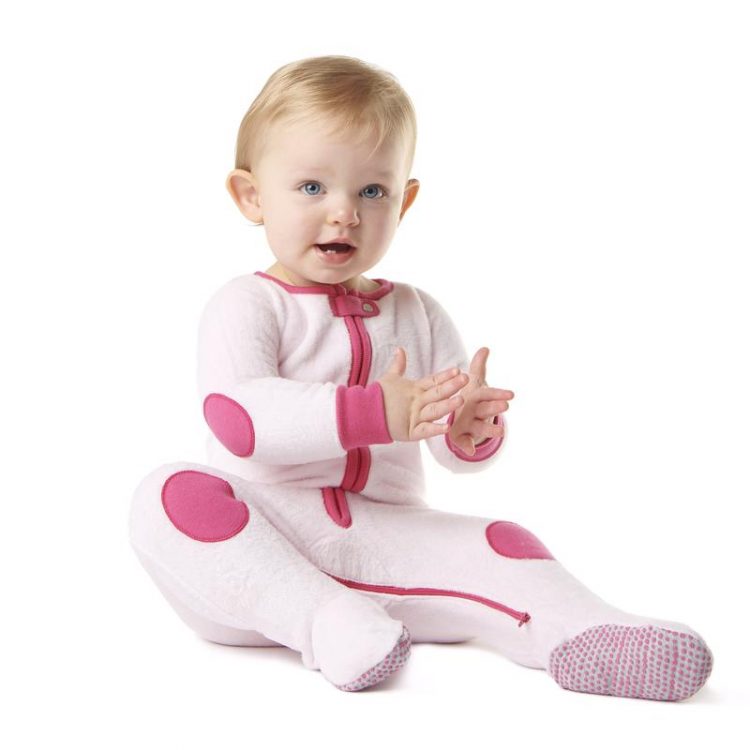 Made from incredibly soft furry material, the sleepsie cuddly is the coziest footie ever! They feature our signature easy-zip feature for midnight diaper changes made simple. These warm baby pajamas are a fantastic, flame retardant-free alternative to fleece pajamas. Our quilted sleepsies are irresistible thanks to their non-skid soles, which ensure that baby has the best grip possible while moving about.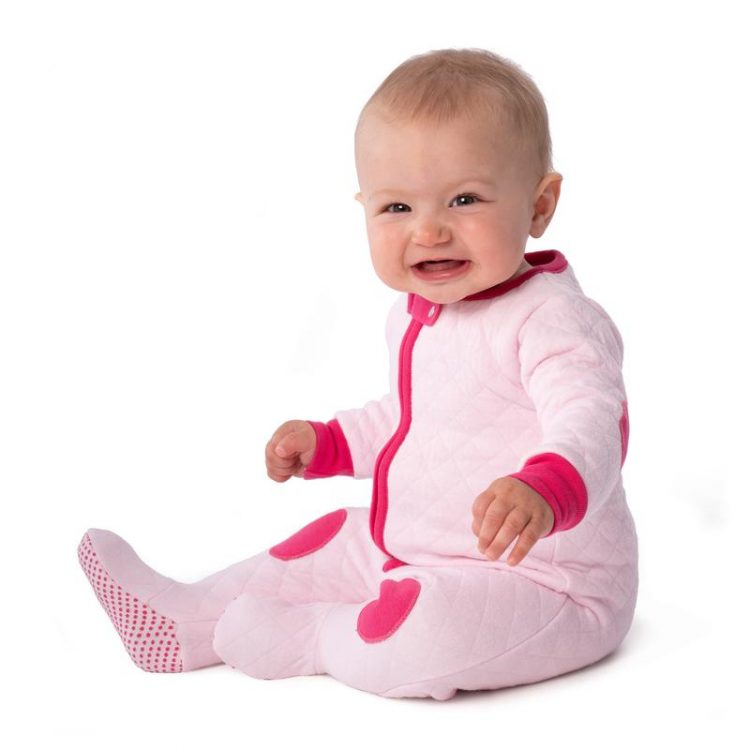 Our baby deedee quilted sleepsie with warm-footed and easy-zip features is the perfect way to keep your infant or toddler snug, warm and comfortable at night! The quilted, soft cotton keeps your infant or toddler warm and cozy. These warm baby pajamas are a fantastic, flame retardant-free alternative to fleece pajamas.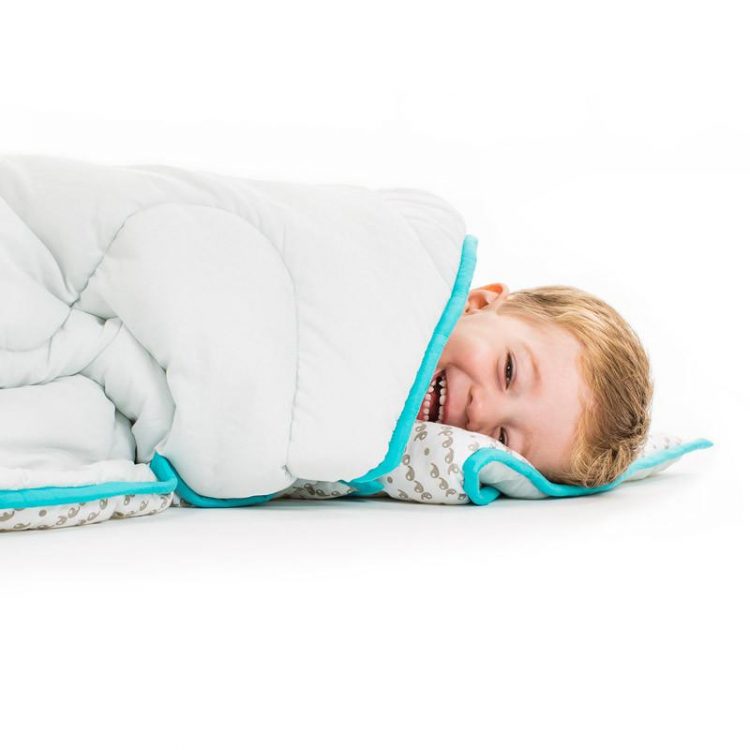 The new baby deedee sleep quilt is all your toddler needs to get to sleep comfortably and with just enough warmth – no more complicated and constraining top sheets! Use the sleep quilt over a fitted sheet and voilà – you have a warm, cozy baby.
Available at Baby Deedee
Santa's Coffee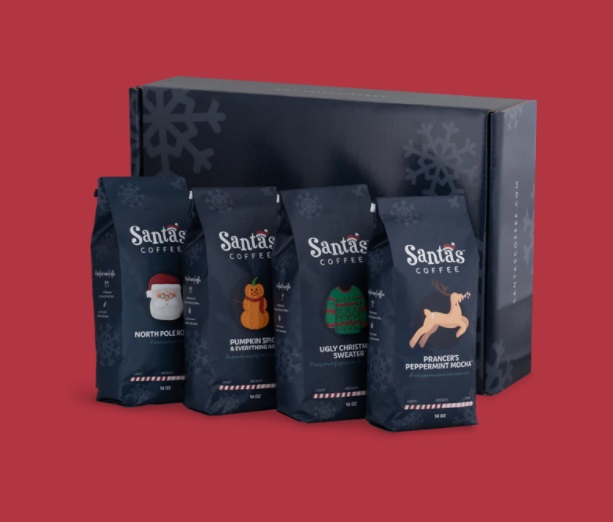 When you can't decide which of our unique, delicious coffee blends to get this Christmas season, get four different kinds with this exclusive gift box. A fantastic gift idea that will thrill any coffee lover on your Christmas list, it features our North Pole Medium Roast along with all three of our flavored roasts: Pumpkin Spice and Everything Nice (pumpkin spice flavor), Ugly Christmas Sweater (egg nog flavor), and Prancer's Peppermint (peppermint flavor). With a 1-pound bag of each, this box ensures that you'll be cozy and caffeinated on Christmas morning and a while thereafter. Ships in a fun Santa's Coffee box, all ready for the gift exchange.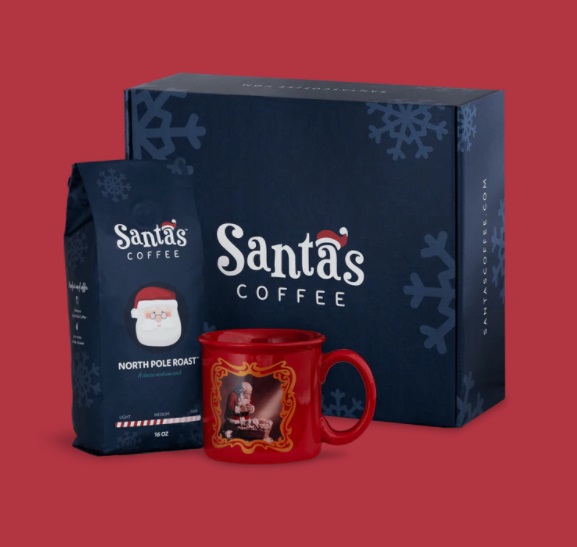 It's important to remember what Christmas is all about: honoring the birth of Baby Jesus and spreading His love to our friends and family during this happy time of year. This inspirational gift box features an elegant red ceramic mug with an image of Santa Claus kneeling at the manger, as well as a 16oz bag of North Pole Roast Medium Roast Coffee. Share a cup of Santa's Coffee with your loved ones as your remember the reason for the season. A thoughtful gift for anyone on your shopping list.
Available at Santa's Coffee
SKITCH Complete Skateboard Gift Set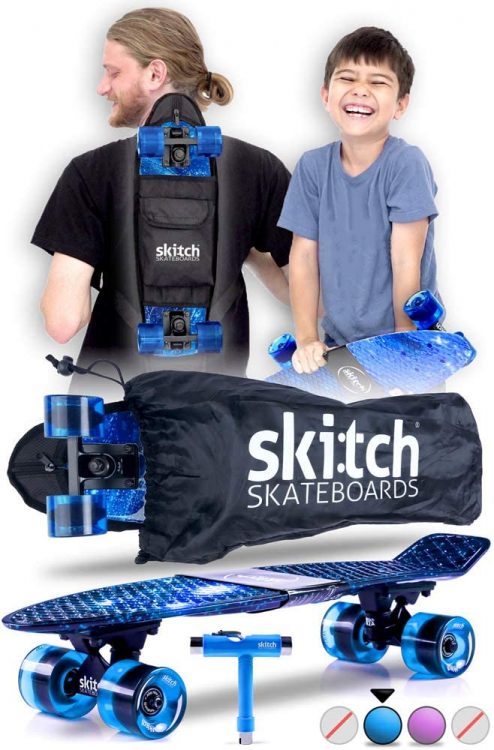 Fully adjustable for safe speeds for small children with an easier to carry, lightweight design with backpack is why parents choose Skitch as the best skateboard for beginner boys, girls and kids ages 6-12 years old. Fully adjustable for bigger riders with top quality bearings and a buttery-smooth ride feel is why professionals also choose Skitch as the best 22 inch mini cruiser skate board for teen boys and girls and adult men and women
Available on Amazon
Rocket Arena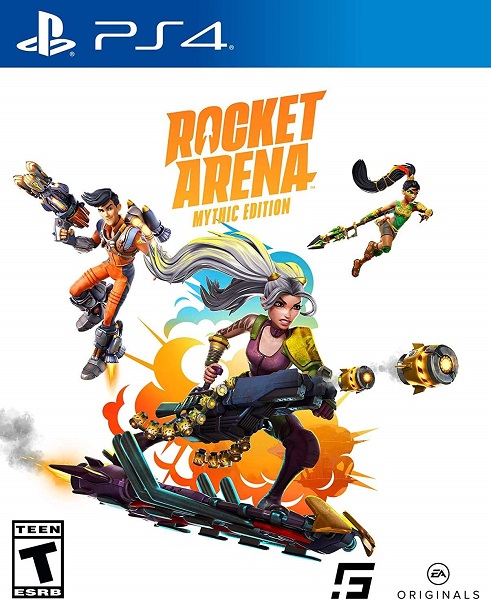 Rocket-Fueled Heroes: Explore a growing roster of fantastic heroes, each with distinctive personalities, backstories, and rivalries. Master your hero's powerful abilities and signature rockets and get the most out of your squad. Death-Defying Action: Never say die, because in Rocket Arena, you can't! Taking too many hits will blast you out of the arena, but not out of the action. Ride your rocket right back in, survey the scene, and return to the fight. Reach New Strategic Depths (and Heights): Rockets are easy to use but challenging to truly master. Learn how to time your dodges, lead your targets, and use well-timed items and gadgets like the Rocket Magnet, Trip Mine, and Speed Boost to change the course of combat. Become one with your rocket and you will rule the arena.
Available on Amazon
Puffy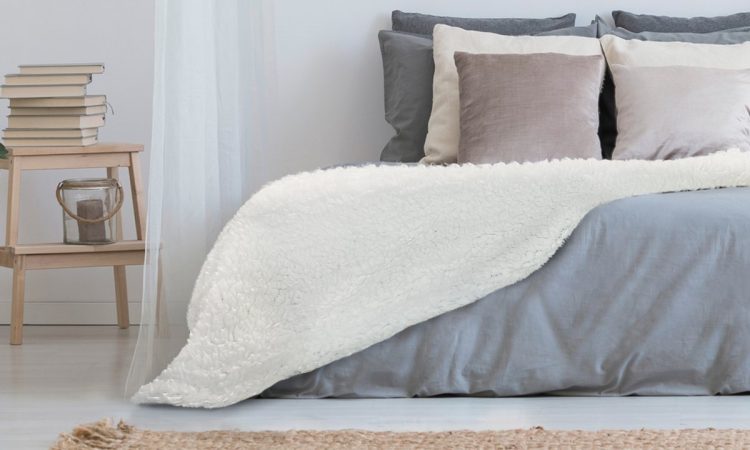 Made from 100% hypoallergenic polyester, the Puffy Blanket is resistant to common allergens such as dust mites. Sensitive sleepers can rest easy in sniffle-free coziness. Every single thread of the Puffy Blanket has been tested and carries a STANDARD 100 label. We're proud of this certification as it means you can experience premium comfort that's also super safe. Not much compares to the luxurious feeling of curling up in the warmth of the super soft faux fur Puffy Blanket. The premium quality faux fur is luxurious comfort you can feel good about.
Do you sleep on your side or back? Maybe you are a stomach sleeper or a classic combination sleeper. No matter how you sleep, the Puffy Pillow doesn't judge and was designed to provide adjustable comfort and cooling from all angles. Made from a special blend of polyester and bamboo rayon blend, the Puffy Pillow is completely hypoallergenic and dust mite resistant. Allergy sufferers can rejoice! With the Puffy Pillow, you don't need to compromise your comfort.
Available on Puffy.com
Zak Designs Disney Teapots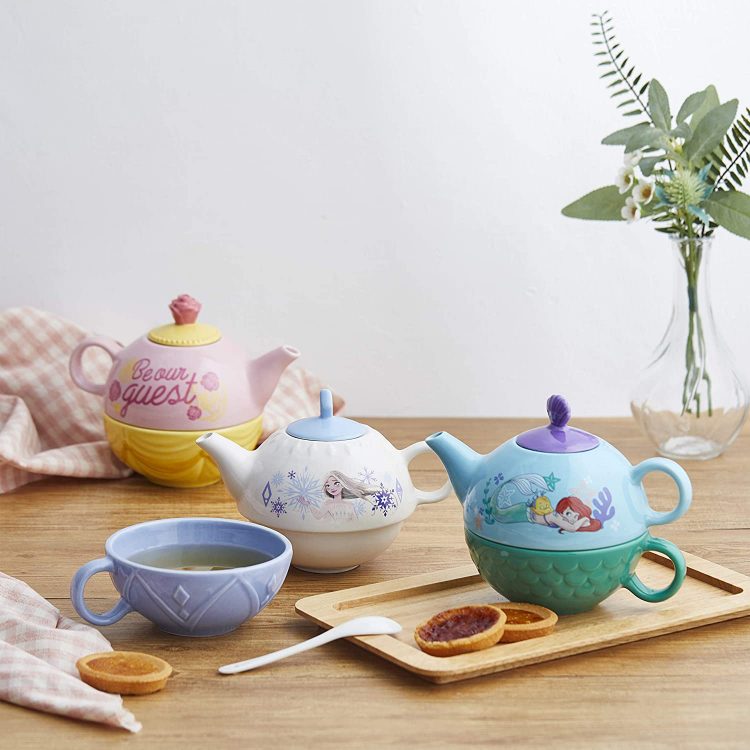 Brighten up teatime with a Disney Frozen tea set from Zak Designs! This set is perfect for young princesses makes a great gift for any occasion. The pot, cup, and lid feature artwork and sculpted designs that bring a little extra cheer to any tea party or individual tea time, and the way they stack makes them easy to both store and carry to the table. The fun tea set also includes a tea spoon for mixing and stirring tea, hot chocolate, or any other warm beverage, and all the pieces are made from sturdy, BPA-free ceramic.Spec.Set contains lid, pot, cup, and spoon. Made of ceramic.BPA free – committed to safety. Hand wash only. Do not microwave. Recommended for age 8 and up.
Available on Amazon
Party Companion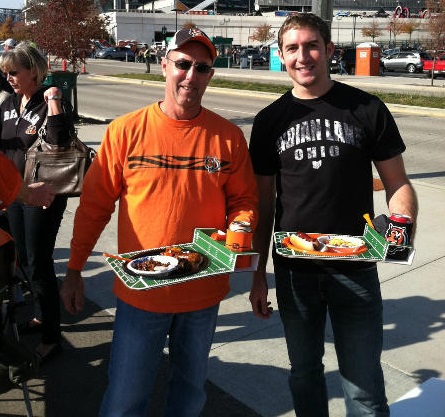 Having a big event coming up? Make a huge impression on your guests with a custom-designed theme for your trays. Our graphic designers can take any idea or existing artwork and custom design something for your event.
Available at Party Companion
SHLOCKER Shower Caddy Locker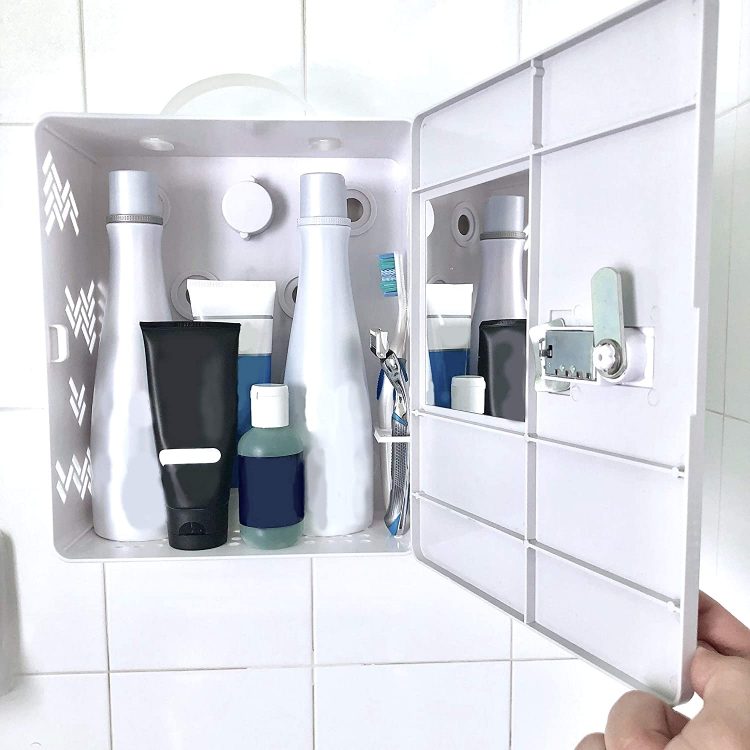 the only other existing solution was using a shower caddy to transport items to and from the bathroom each time. This seems like an easy fix until you're halfway through your shower and realize you forgot to bring in a necessary product. Portable caddies also create quite a mess throughout the living space, leaving puddles of water and soap in their wake. We created a simple, in-shower storage space that would provide security and organization for personal care items.
Available at Amazon
Forth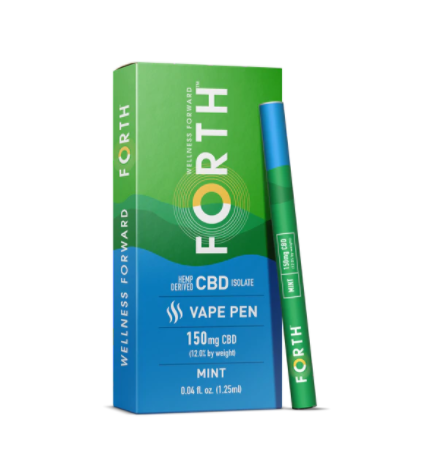 Crisp, cool, and refreshing mint flavor follows every puff on a Forth™ CBD Mint Vape Pen. Featuring 150mg of CBD Isolate in each Pen.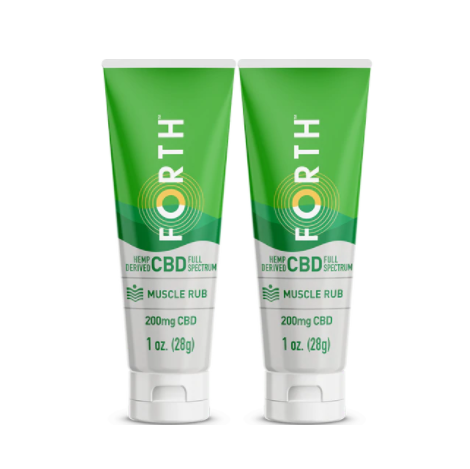 Experience the warming and cooling sensation of the Forth™ CBD Muscle Rub. This lotion helps nourish your skin with the added benefit of providing comfort for larger area applications on the body. Featuring a total of 200mg of full-spectrum CBD in each 1-ounce tube.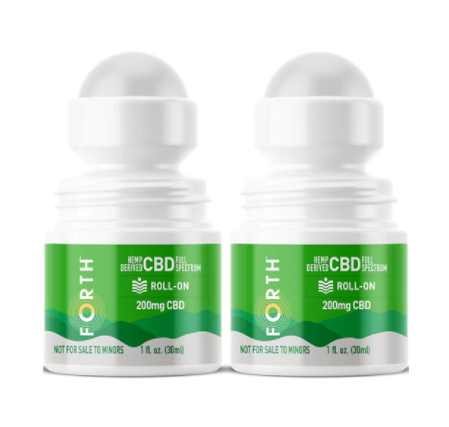 Experience the soothing sensation of the Forth™ CBD Roll-On for targeted treatment and small area applications. The roller ball packaging makes for satisfying and relaxing massages wherever you are. Featuring a total of 200mg of full-spectrum CBD in each 1-ounce container.
Available on Forth
Dosha Mat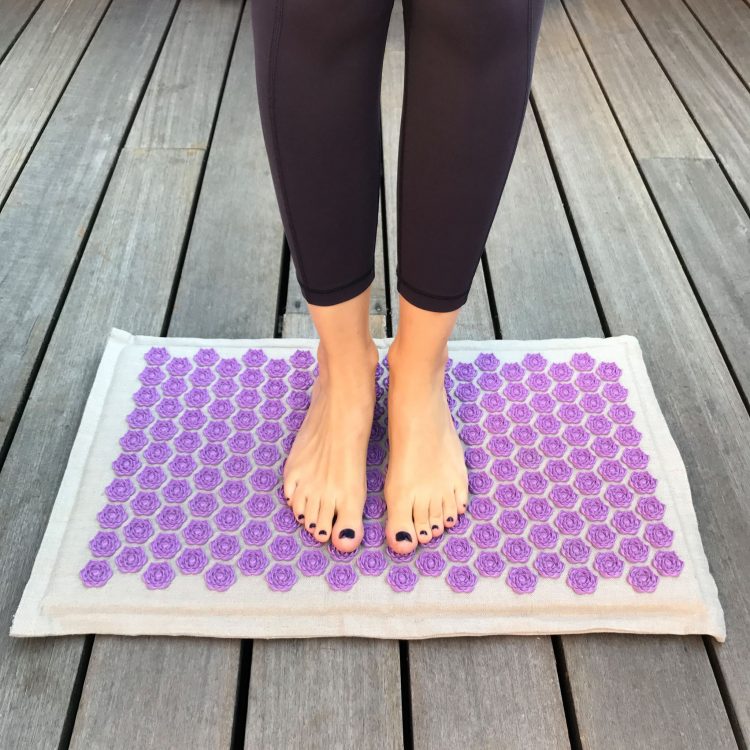 Our acupressure mats are unparalleled in quality and beauty and are 100% eco-friendly. Each mat is carefully handmade using the highest-quality, hypoallergenic natural linen. Each mat also contains a removable cushion made of 100% natural coconut fiber. Our mats also feature more than 4,500 high-quality acupressure points in the beautiful shape of lotus flowers.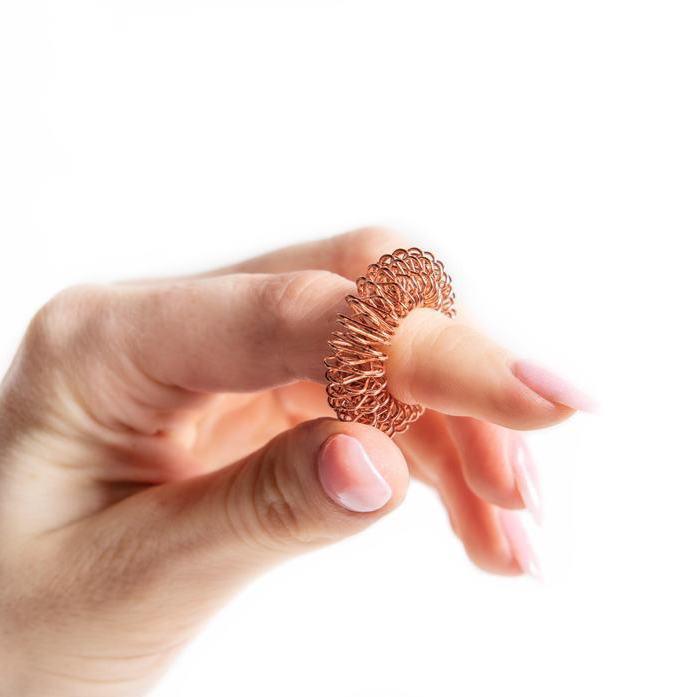 Discover the healing powers of reflexology with a copper massage ring! Use this copper ring to massage your fingers and stimulate key acupressure and reflex points, resulting in less stress and a calmer mind. As an added bonus, copper is naturally anti-microbial and self-sterilizing.
Available at Dosha Mat
Christmas Jewel Garden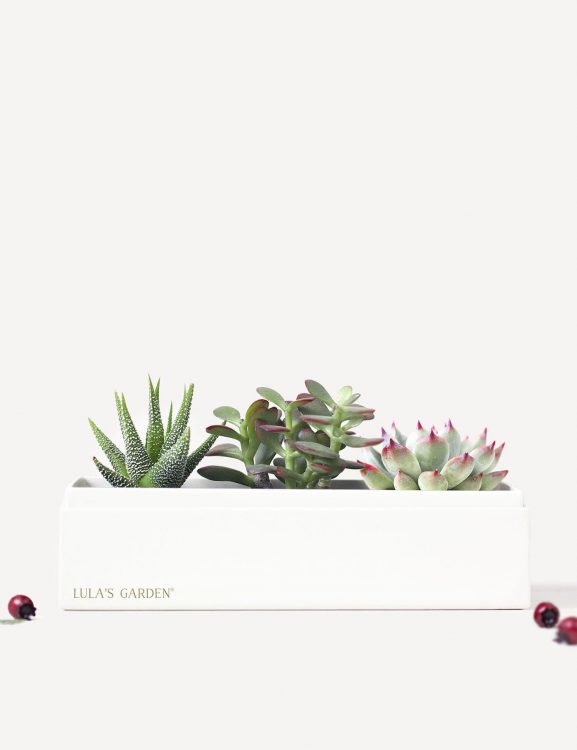 A curated set of three "easy to care for" plants – the Jewel garden will add an element of green beauty to your recipient's space! Fresh succulent garden arrives in a beautifully crafted planter gift box – ready to display and enjoy.
Available at Lula's Garden
Steeped Coffee
Steeped, Inc. based in Santa Cruz, California, is a Certified B Corp and Benefit Corporation focused on every detail from farm-to-cup and beyond, to bring people the most convenient, high quality, ethically sourced, and sustainably packaged products available. Steeped Coffee is the new standard for single-serve coffee that combines both convenience and quality all within Guilt-Free Packaging. The proprietary Steeped Brewing Method delivers 100% freshly roasted, precision ground, and nitro-sealed specialty coffee pre-portioned within Steeped Full Immersion Filters. Steeped Coffee is the simplest way to make a perfect cup of coffee by just adding water, with no machine needed.
Steeped Coffee is available on Amazon with Prime Free Delivery, at select Whole Foods, and through premium environmentally conscious supermarkets, luxury hotels, and offices with craft coffee services. Through licensed partnerships, Steeped, Inc. works with over 125 specialty coffee roasters to share its technology and brewing method around the globe. For more information, visit steepedcoffee.com. For business inquiries, contact [email protected] or visit steepedcoffee.com/business.
Visit steepedcoffee.com/yougivewegive to learn more and show your support for those on the front lines of the COVID-19 Pandemic.
Available at Steeped Coffee
Ornament Anchor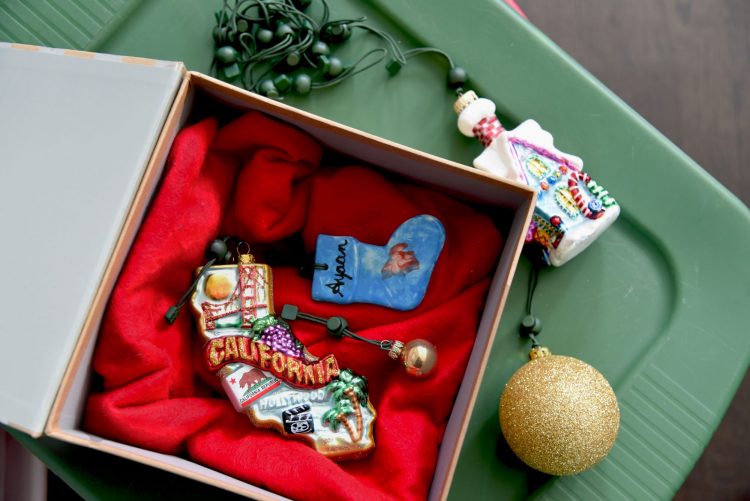 Ayaan Naqvi noticed his family's heirloom ornaments kept falling off the Christmas tree and he thought there has to be a better way to keep ornaments safe on trees. He needed an invention for a school project and that is when the Ornament Anchor was born.
Each anchor can hold up to 48 ounces (3 pounds), so you can display all your favorite ornaments without worrying about them sliding off and breaking. Ayaan's invention is available for purchase through the Ornament Anchor website and can also be found on Amazon. The anchors come in packs of 3, 12, 24, and 48, and you can score free shipping on any order over $20. Ayaan has a passion for animals, this holiday season a portion of the proceeds is donated to local animal shelters—so there's no excuse not to use this hack to protect your most valuable ornaments.
Available Ornament Anchor