Send a Friend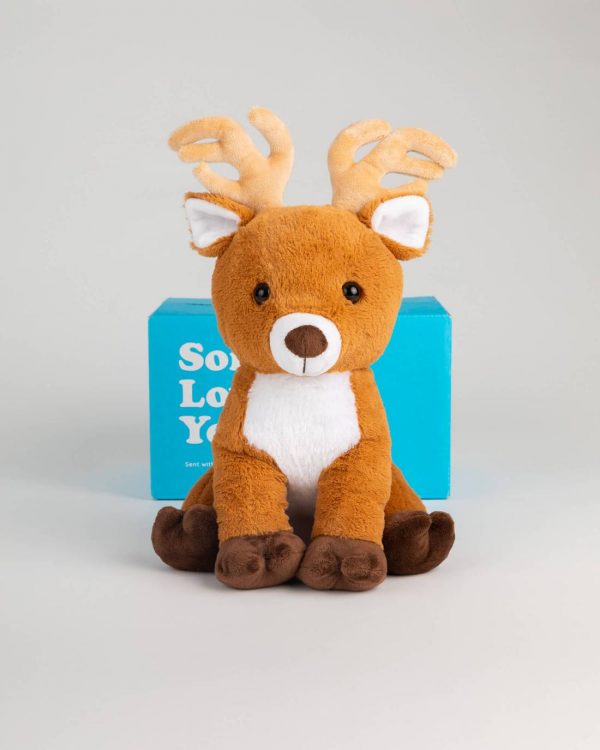 Send a cute reindeer care package with a personalized note anywhere in the world! The perfect gift for friends, family, that special someone, or yourself. Rudy here is quite the pal. It's easy to hang out and relax with him – he's always chillin' Send him to a loved one in your life and they'll have a deer friend forever.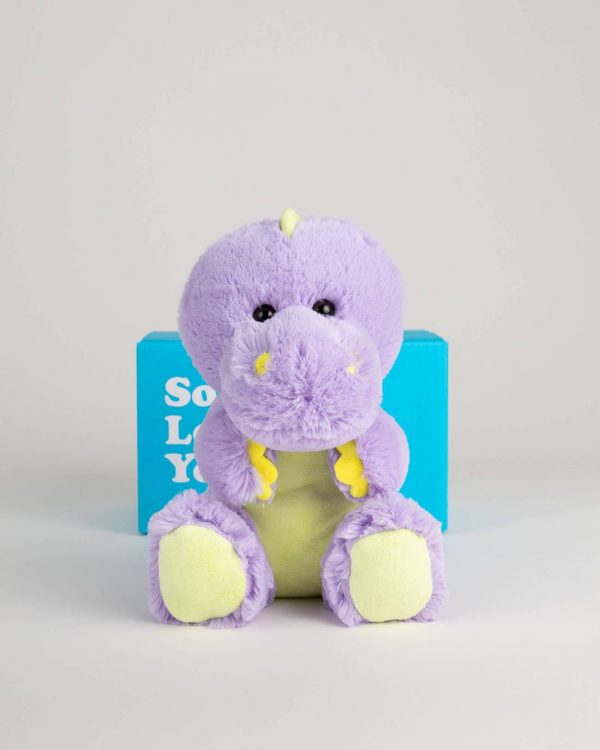 Send a dinosaur care package with a personalized note anywhere in the world! The perfect gift for friends, family, that special someone, or yourself. Dexter the Dinosaur is one of our most unique characters. Dinosaurs are usually a bit scary… but don't worry, Dexter doesn't bite 😉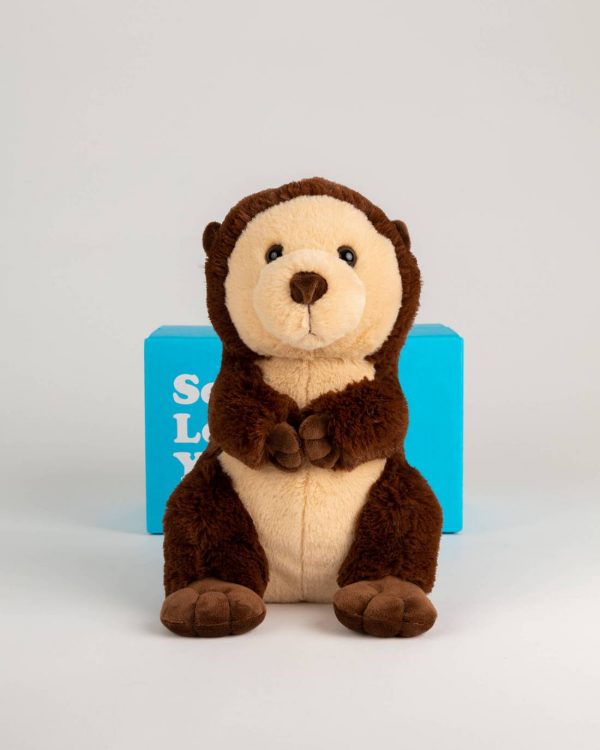 Send a cute otter care package with a personalized note anywhere in the world! The perfect gift for friends, family, that someone special, or yourself. Oliver the Otter can't wait to scurry right into your arms, ready to give you a big ol' hug. We promise you both will have a swimmingly great time. Otter you waiting for? Order Oliver today!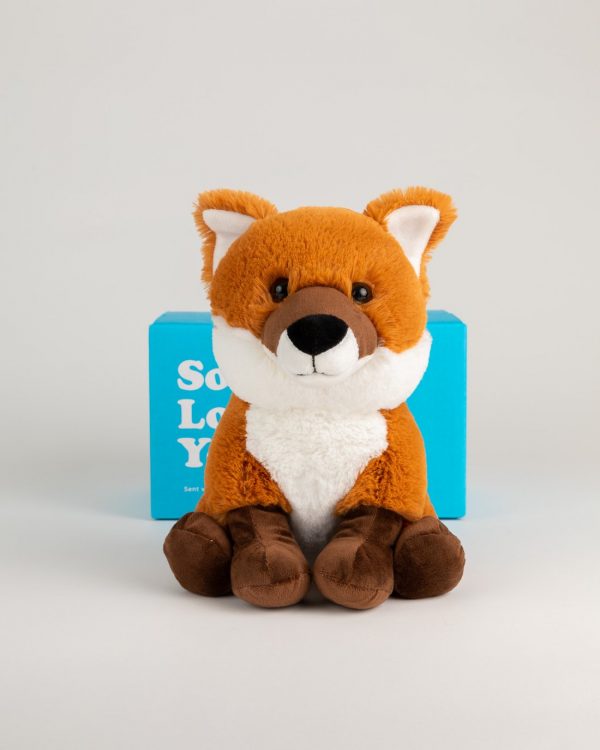 Send a cute fox care package with a personalized note anywhere in the world! The perfect gift for friends, family, that someone special, or yourself. Flynn the Fox is super quick to hop right on up into your arms. But watch out for him, he'll sneak right into your heart before you know it 😏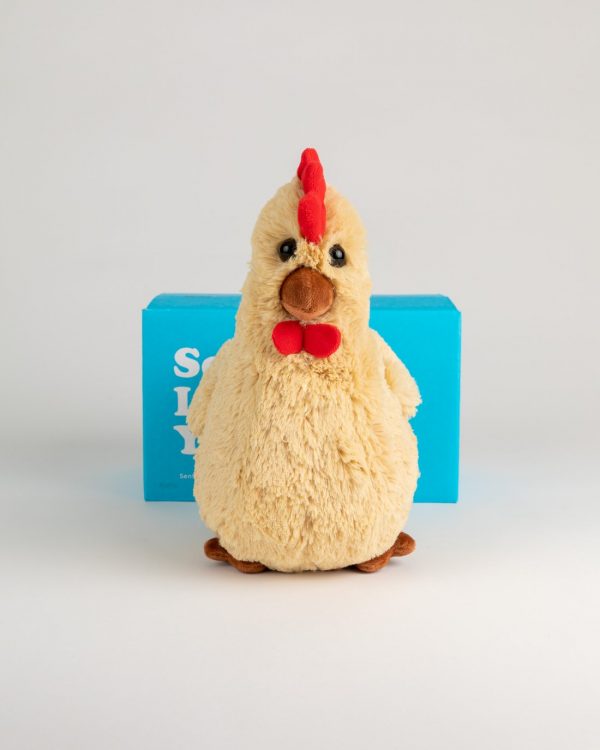 Send a rooster care package with a personalized note anywhere in the world! The perfect gift for friends, family, that someone special, or yourself. Rowdy the Rooster is a bit of a character. He's always down for a cuddle sesh or a night on the town. We promise he's a great wingman 😉
Available at Send a Friend
Love in Civil War – The Shieldheart Series Book One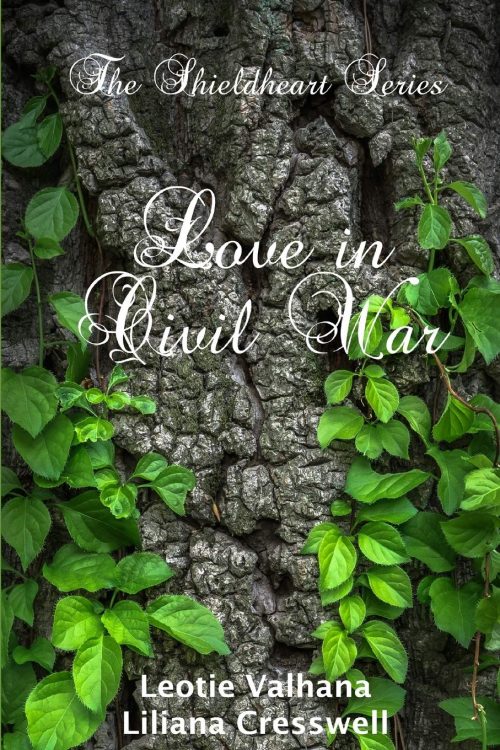 Written by Liliana Cresswell and Leotie Valhana. A joint effort to bring this universe to life. The Kingdom of Pulyra is in turmoil. King Constantine is self-serving and cares little for the people. His sons are not like their father and serve the kingdom. With the whisper of civil war, many things are brought to the kingdom. At the heart of it is the Shieldheart sisters. They are so different, but one thing is true, they were raised to think of others and be kind. Nymeria is patient for love and Dahlia had her experiences and no longer wishes for the mediocre life of marriage. As time passes and the civil war grows closer they have a significant change in heart and just wish for one thing: keep their home safe.
Available at Amazon
Kitchen Mama One Touch Auto Electric Can Opener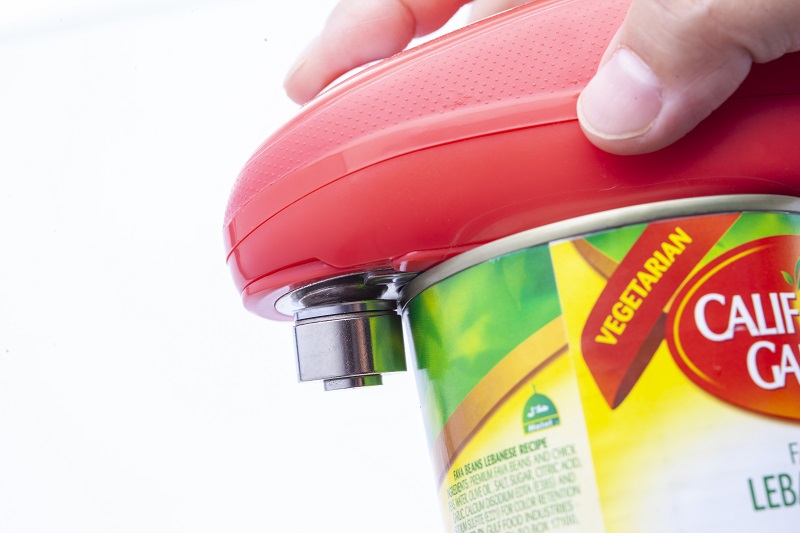 Struggling with juggling your cans? No more. Save yourself from the hassle of wrangling with your mechanical can opener. It's time to give your hands something extra when you cook!
This is the Kitchen Mama Automatic Can Opener.
Open cans effortlessly at the press of a button! You can throw out that old can opener now.
Attach. Press. Enjoy. Latch the KM One-Touch Can Opener onto the can. Press the button. Wait for it to do its thing. Et voila! It's so easy, your dog can do it With our newest Assistive One-Touch technology, we easily open any size can with the touch of a button, automatically shut off when it's done.
Perfect for chefs with delicate hands.
With age comes grace. Your hands deserve to be treated like royalty! Keep your hands from hurting without sacrificing your cooking.
Punctures, not cuts.
Sharp edges are now a thing of the past. Our KM One-Touch Can Openers cuts along the top of the lid without touching food inside. instead of cutting the side of can. Congratulations, no more lacerations! No more spilling food!
Available at Amazon
New Stunning Personalized Dot Grid Journals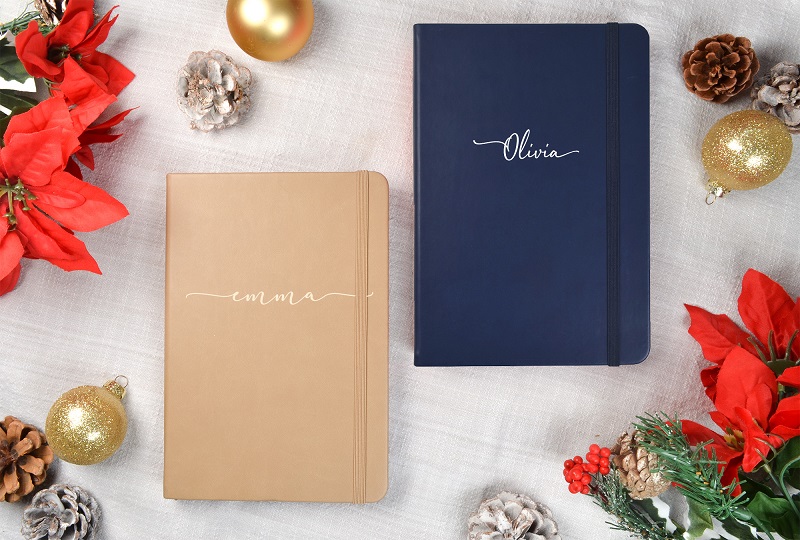 Maisie Lane Co. is a new bullet journal brand that creates personalized, high-quality A5 dot grid journals. The perfect holiday gift for that special someone in your life, or treat yourself.
Each journal is made with luxuriously soft faux leather and has a unique gold foil doodle on the spine. Customers may add a personalization on the cover and choose from a variety of beautiful fonts and colors, including matte gold and white. Inside, there are 192 pages of thick (160 gsm), semi-smooth white dotted paper that doesn't bleed or ghost, and handles watercolor with ease. There are currently 9 elegant colors available and journals start at $24. Customers may add their personalization for an additional $5, request a free digital mock-up before they purchase, and add a beautiful recyclable gift box for $3.
Available3 at Maisie Lane Co.
THE BADASS BODY GOALS JOURNAL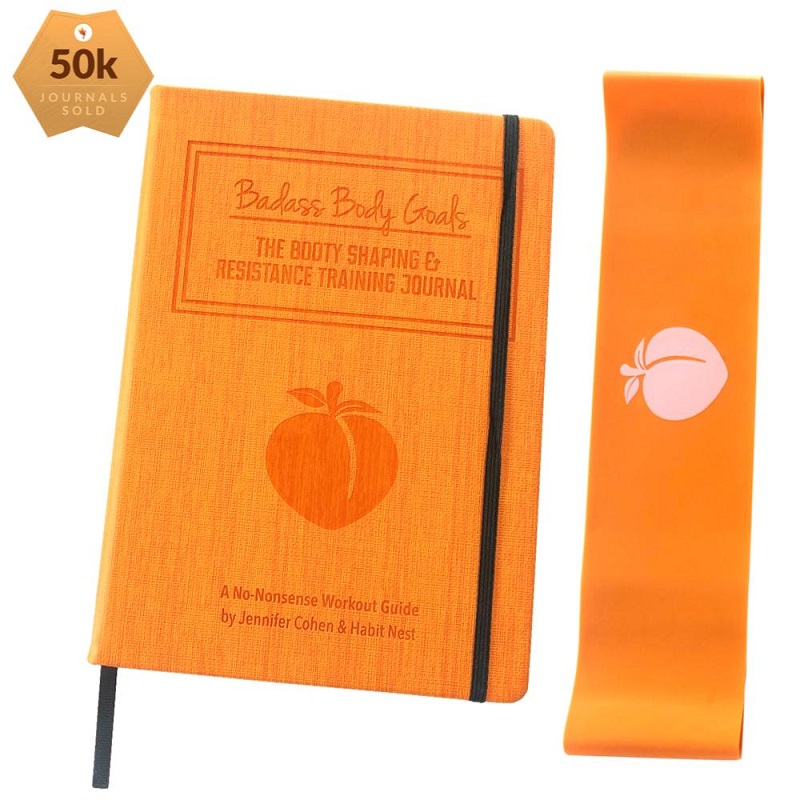 The Badass Body Goals Journal is an at-home friendly fitness journal that focuses on HIIT, circuit workouts
Contains 50 full workouts. Each day contains a detailed video guide for you to follow. It teaches you everything you need to know about booty-shaping, fat loss, and working out effectively to meet your goals. You are already beautiful. Self acceptance and self love is the most attractive quality out there. And if you want to be super strong and have a kickass body that will support you for life, this is the journal for you.
Available at Habit Nest
ShowerShroom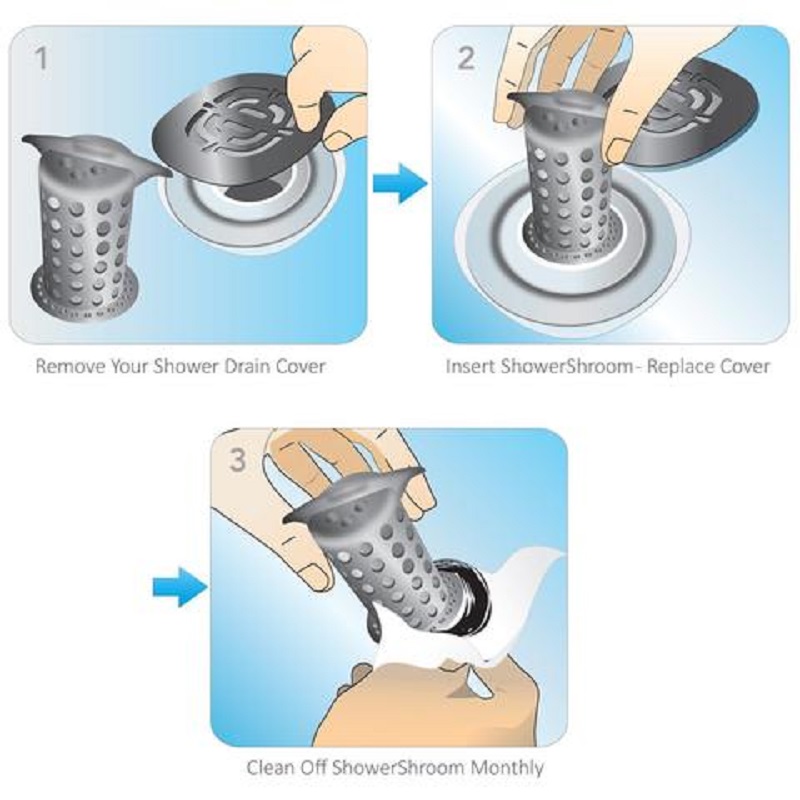 ShowerShroom is a shower stall hair stopper that fits snug inside your shower drain, effortlessly gathering each and every hair that tries to make its way down your vulnerable drain. It's the hero you deserve in your bathroom. ShowerShroom is meant to be placed underneath your stand-up shower stall grate–it is not for bath tub or bathroom sink drains. They also have a TubShroom.
Available at The Shroom Company
Lotus Trolley Bags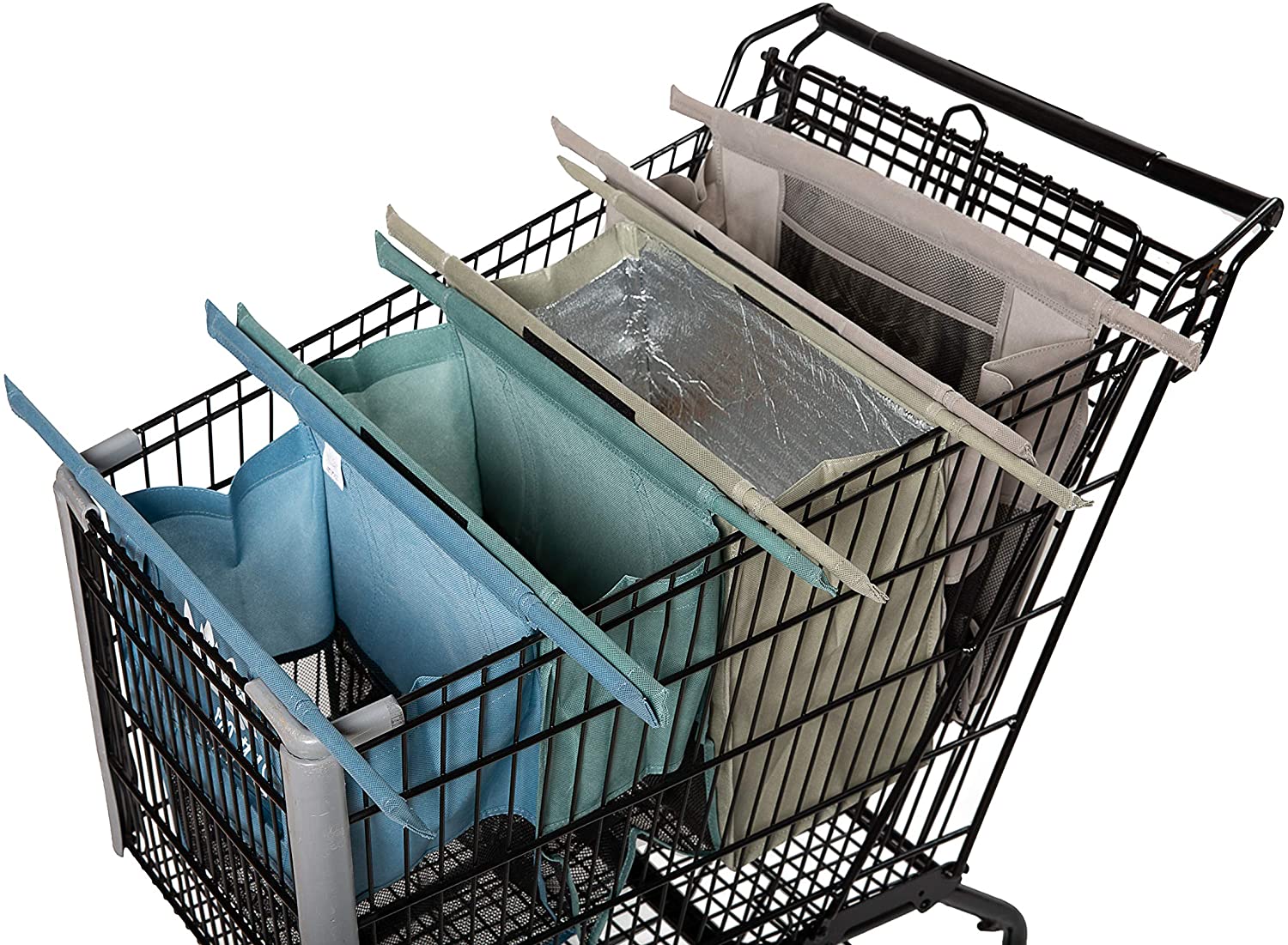 What makes our product unique?
Our innovative four-bag system eliminates the need for harmful single-use plastic bags and takes a stand against plastic waste. The four bags spread out over the cart like an accordion to provide a faster, easier and more organized method of shopping.
Why we love what we do?
Our passion and drive is built on a love for the environment. We hope together we can make a real and substantial difference in the fight against single use plastic. We are most proud of the fact that our Lotus trolley and produce bags have helped eliminate over 400 Million plastic bags.
LectroFan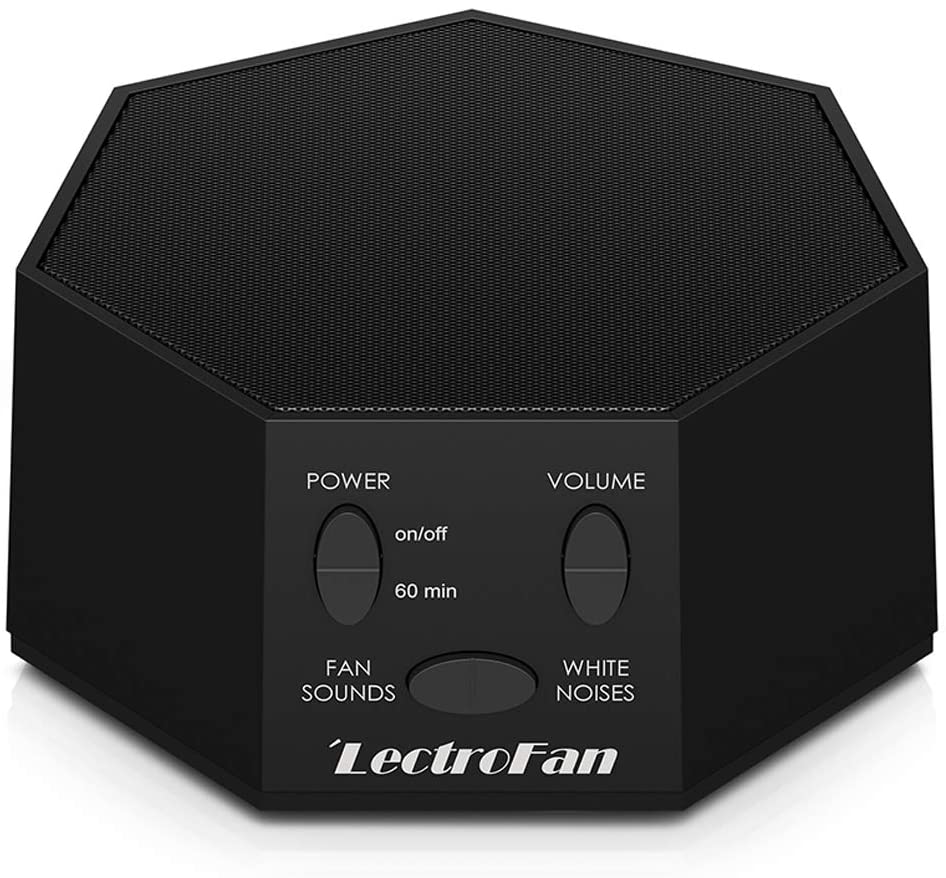 Sleep technology has advanced beyond the outdated approach of using a mechanical fan with just a few speeds for audio variety. LectroFan is the better solution. It's entirely electronic, with no motor or other internal moving parts. You get a much better variety of sounds with adjustable volume, reproduced digitally via a large, high fidelity speaker. For Sleep, Rest, and Relaxation. The steady relaxing sound of a fan or white, pink or brown noise can help you get to sleep more quickly, and stay asleep longer by helping you tune out the environmental noises that might otherwise wake you at night.
Sound+Sleep High Fidelity Sleep Sound Machine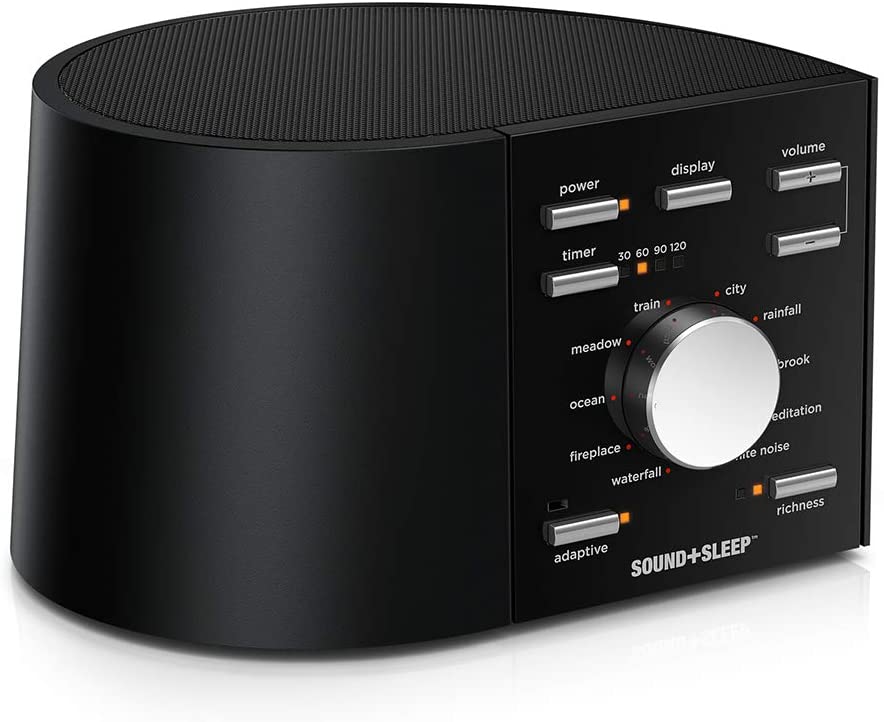 SOUND+SLEEP Choose from 10 distinct sound profiles, each with three levels of richness to total 30 different sound profiles, all of which have been scientifically engineered to promote a deeper sleep, relaxation, and renewal. Unlike other "white noise" sound machines, SOUND+SLEEP uses magnificent, naturally recorded, high-definition sounds that are up to 30 minutes in length, eliminating all audio repetition for natural real-world sound environments.
LED Tape Light!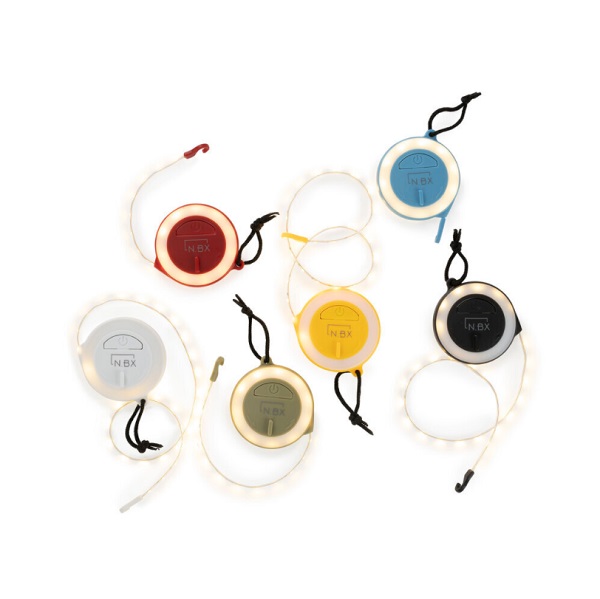 This Tape Light has a high and low light output and no need to worry about that battery dying on you! On High, the battery lasts for 3.5 hours and on Low, use the Tape Light for up to 36 hours! What makes the LED Tape Light even better is the fact that it is rechargeable, so plug it in while you sleep and it'll be ready for a new day of adventure the next morning!
At NoBox, our mission is to Live Outside The Box. NoBox was created as a platform to help people with cool ideas to bring them to market. We make and discover products that enable people to focus on what matters to them. Our products blend quality, function and design, at a cost that's more affordable for everyone. With NoBox products, you are supporting global enterprise and responsible business practices.
NOBOX CHEF KNIFE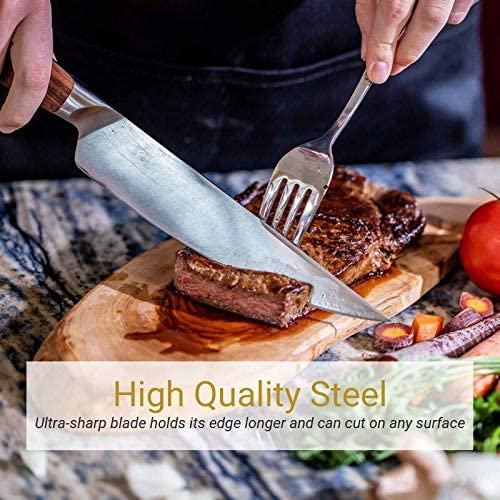 With forged stainless steel, the NoBox Tools 8" Stainless Steel Knife not only cuts on any surface, making it perfect for any backcountry chef or traveling cook. Unlike other kitchen knives, this multi-purpose chef knife includes an easily maintained blade with a balanced ergonomic weighted handle which provides you the most optimized comfort and use. Whether you plan to carve, slice, chop, fillet or simply cut, this next-level kitchen knife has got you covered and will quickly become a staple piece of cutlery in any chef's arsenal. With an outside the box mindset, we've succeeded in creating a life-time quality knife that still retains an affordable price. The result is a user-friendly, rugged, versatile and hard-to-resist multi-purpose stainless steel knife that will take your cooking to the next level no matter location.
INSTA STUDIO SLIME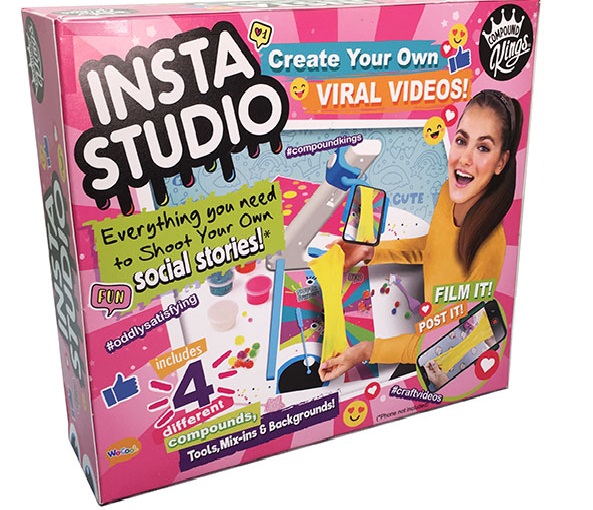 The new insta studio by WeCool Toys has everything you need to shoot your own viral videos! Equipped with an adjustable arm to shoot at the best angle possible, this device allows kids of all ages to shoot viral videos hands free. From cooking, crafts, and slime, children have the freedom to create all types of viral videos! Includes fun and trendy backgrounds, mixing tools, various slimy compounds, and sparkly mix ins.
Available at WeCool Toys
Feltman Brothers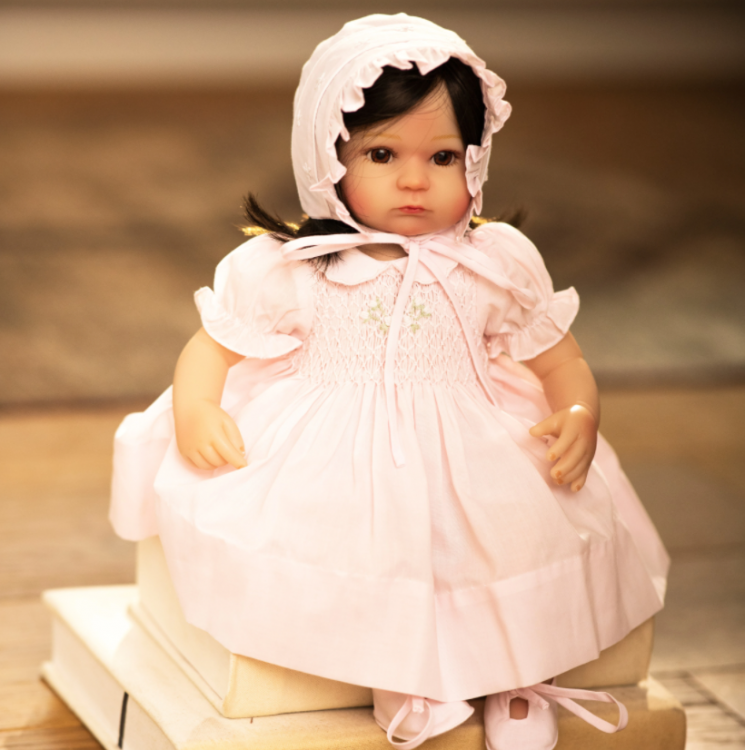 Meet Carly, your little girl's new best friend. Carly is part of the new Feltman Brothers Doll Collection, and makes a perfect Christmas or birthday gift for your daughter, granddaughter, or friend! Carly has real brown hair and deep brown eyes. She comes dressed in a Feltman Brothers onesie and bonnet, with her very own birth certificate, proving she's all yours!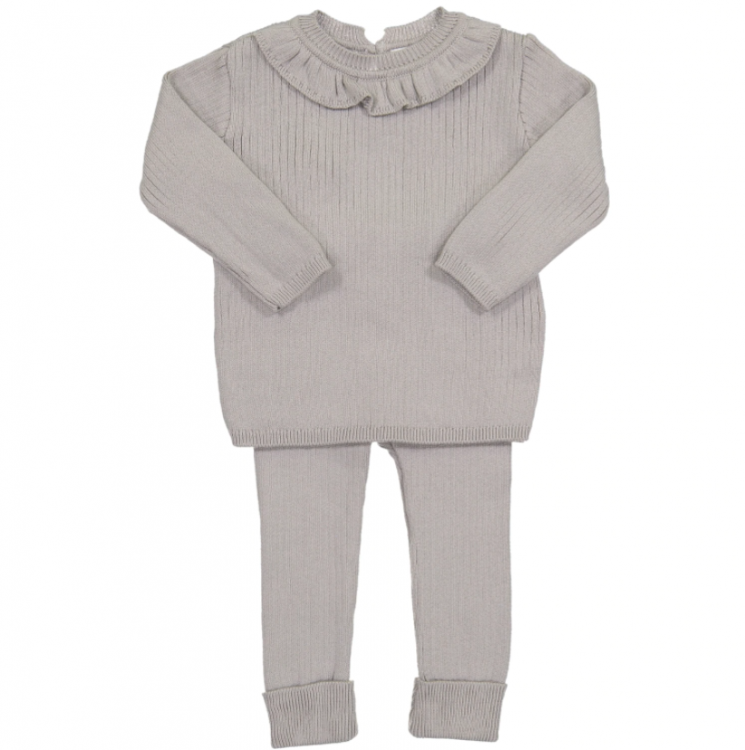 For all you Moms who grew up on Feltmans… Now it's your turn! Dress your little one in adorable layette from the brand you love – vintage, with an up-to-date twist. This beautiful new knit set comes in four stunning colors, with a ribbed knit style you're going to fall in love with!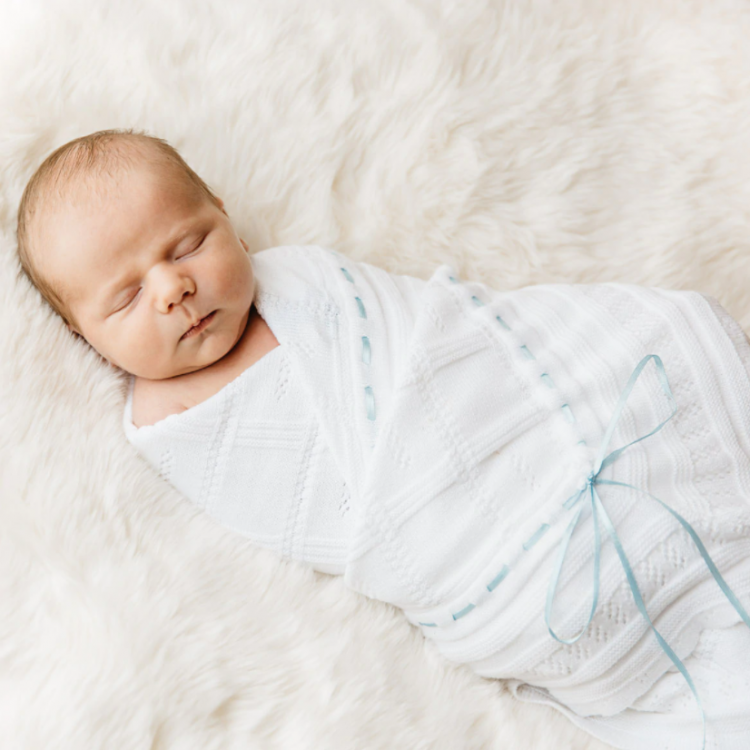 Wrap your little one in luxury with this magnificent baby blanket. This soft cotton baby blanket is perfect for swaddling, snuggling, and draping over a stroller. Beautifully made with pointelle knit designs and with a satin ribbon woven through and tied in a dainty bow at the corner. A sweet accessory for your baby, with the timeless quality and style you've come to expect from Feltman Brothers!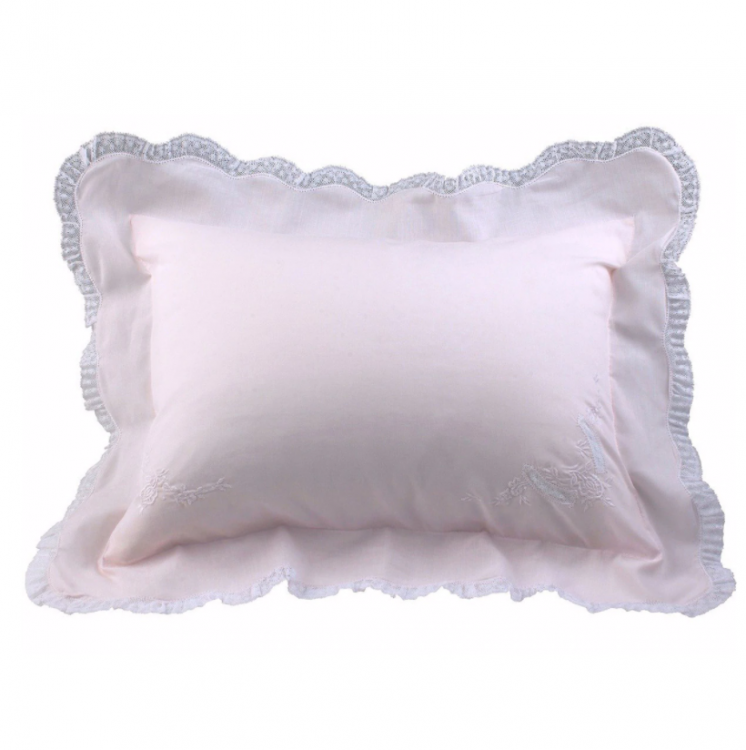 This lovely pillow case is a classic example of understated elegance, with its French lace trim around the edges and floral embroidery with lace inserts at the corners in an exquisite design. Matches perfectly with our Embroidered Receiving Blanket and makes a beautiful set that is perfect for spoiling your own princess or for gifting to your loved ones.
Available on FeltmanBrothers.com
Clarkson Avenue Crumb Cake Co.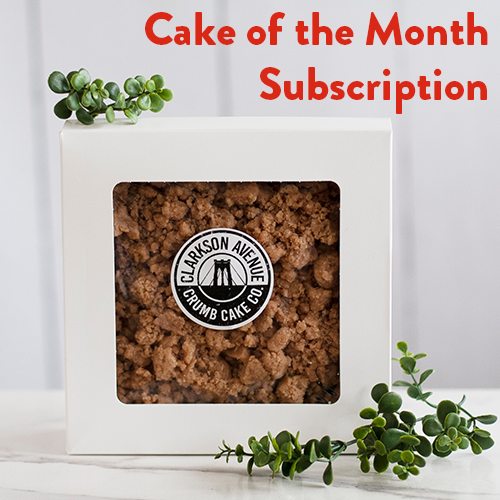 Armed with our family recipe, we are prepared to provide you with the most delectable crumb cakes around. With a wide variety of options, there is something that everyone will enjoy. Our Crumb Cake delivery game is strong. Don't believe us? Order and see for yourself!
Available at clarksonavecrumb.com
StarLux Games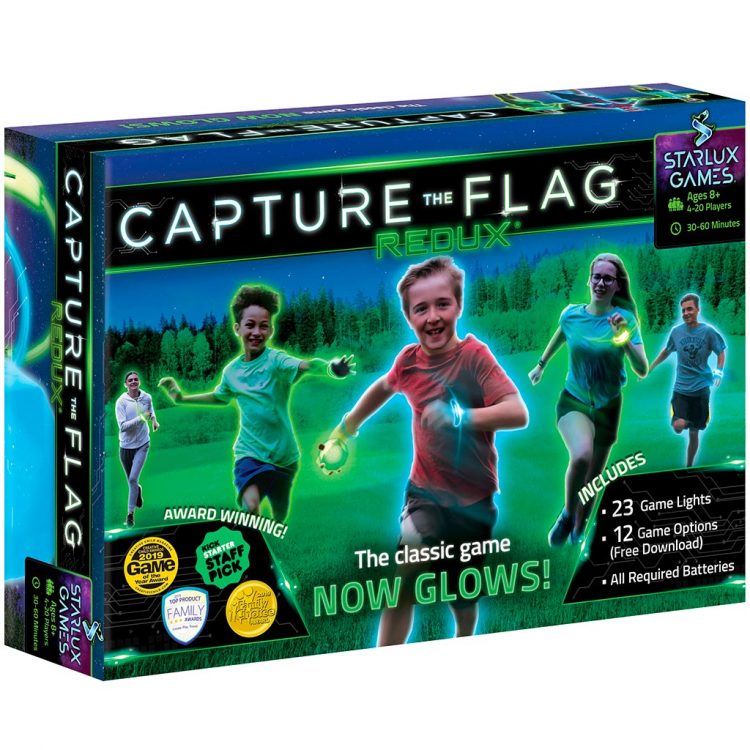 It's the new way to play Capture the Flag: with glow-in-the-dark lights! Award-winning and active, all ages play together in this unique group game.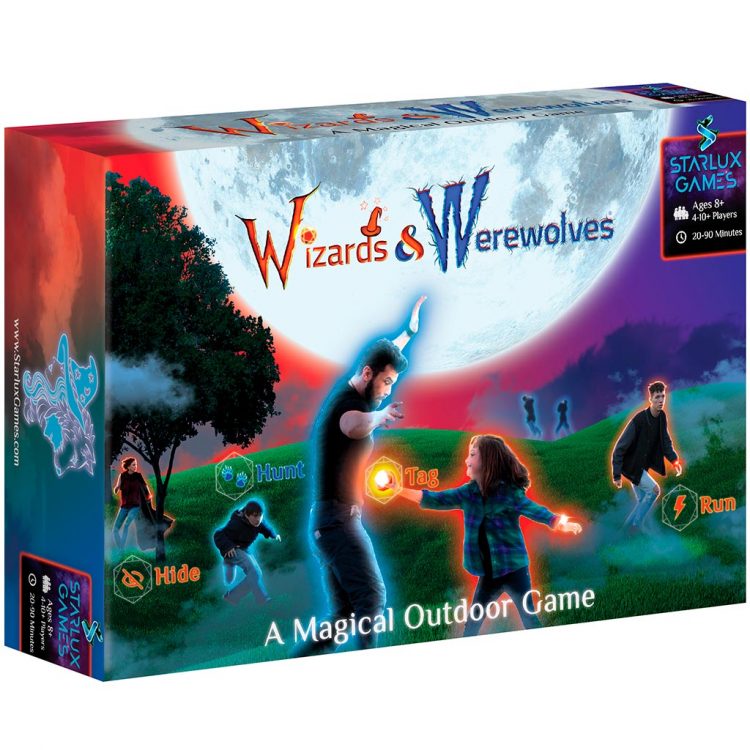 Bring fantasy to life in this outdoor game of hunting, hiding and howling! Play as a Wizard to search for glowing crystals or bare your teeth and hunt as a Werewolf.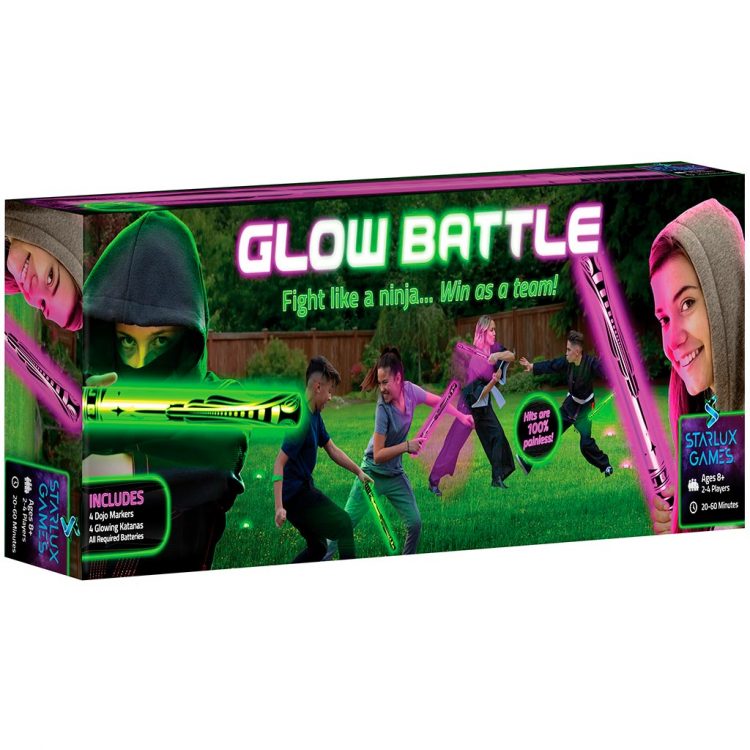 Battle like a ninja samurai using harmless glowing swords! Family, friends and neighbors play organized sword fighting games using (harmless!) glowing foam weapons. With 10 variations, it encourages kids and families to play together.
Available on starluxgames.com
Shiner Photo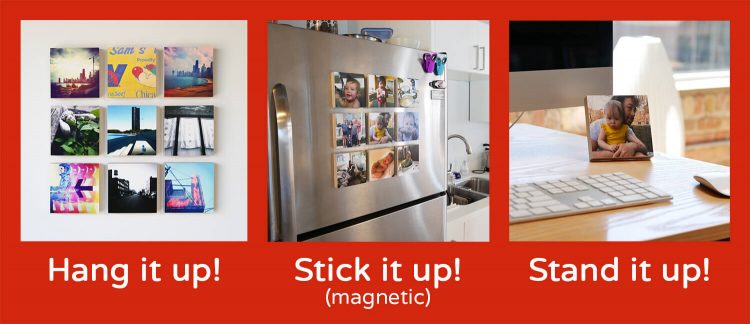 We take so many great photos nowadays. Our phones and cameras are amazing machines that allow us to capture intimate moments on a scale like never before. But we all struggle at actually being able to appreciate or slow down long enough to enjoy them. Just printing out a few photos, and I don't care how you do it, will increase your gratitude and help you remember the little things. Celebrate your life and all of the little moments it's made of!
Available on shinerphoto.com
Shape Sorter Truck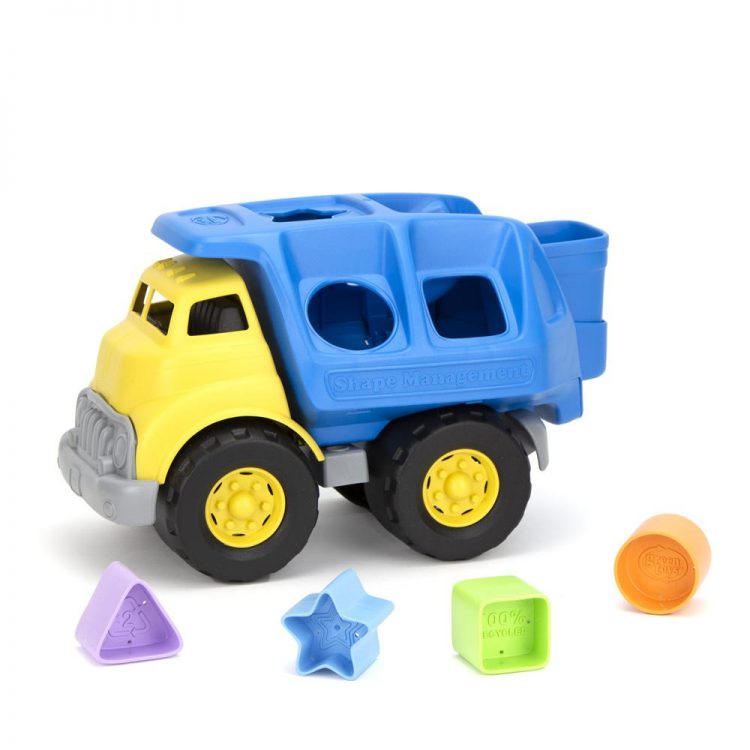 It's the best of vehicle and developmental play with the Green Toys™ Shape Sorter Truck! This 6-piece set features the "Shape Management" truck, removable back bin, and 4 chunky, multi-colored shapes – a square, star, triangle, and circle. Kids can practice fine motor skills sorting the shapes into their corresponding slots – little ones can simply use the bin to deposit the pieces – then tilt the hopper back to dump the contents out the swinging door and start again! The classic Green Toys truck has no screws or metal axles, and the whole set is dishwasher safe for easy cleaning. Color combinations may vary.
Available on greentoys.com
Paint with Crystals 3D Clock Kit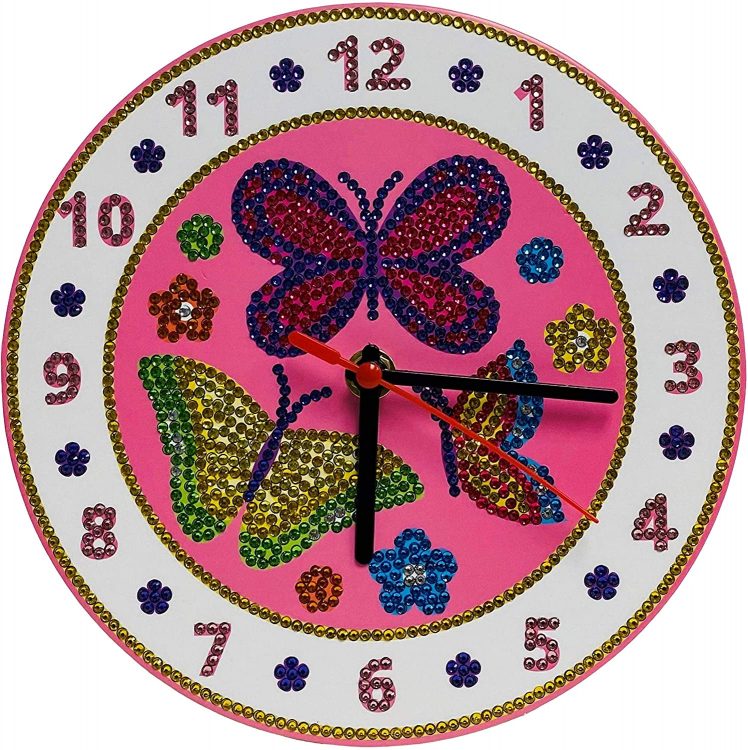 EASY TO CRAFT AND ASSEMBLE CLOCK: perfect CRAFT KIT for kids that combines creativity and educational opportunities! It comes with colorful crystal rhinestone beads and DIY crystal painting tools
Available on Amazon
Grin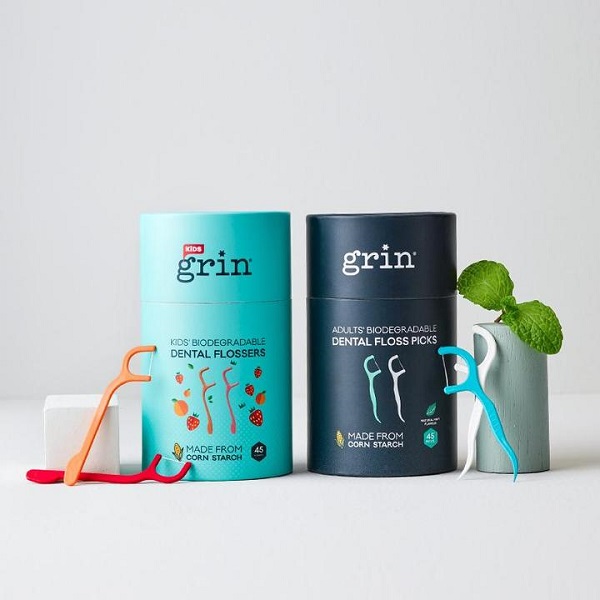 We make it easy for your whole family to take great care of their teeth and gums whilst caring for the environment with the new Grin Dental Floss Sets!! Floss before brushing your teeth. Regular flossing can start as soon as two teeth are in close contact. Children should always be supervised by an adult while flossing.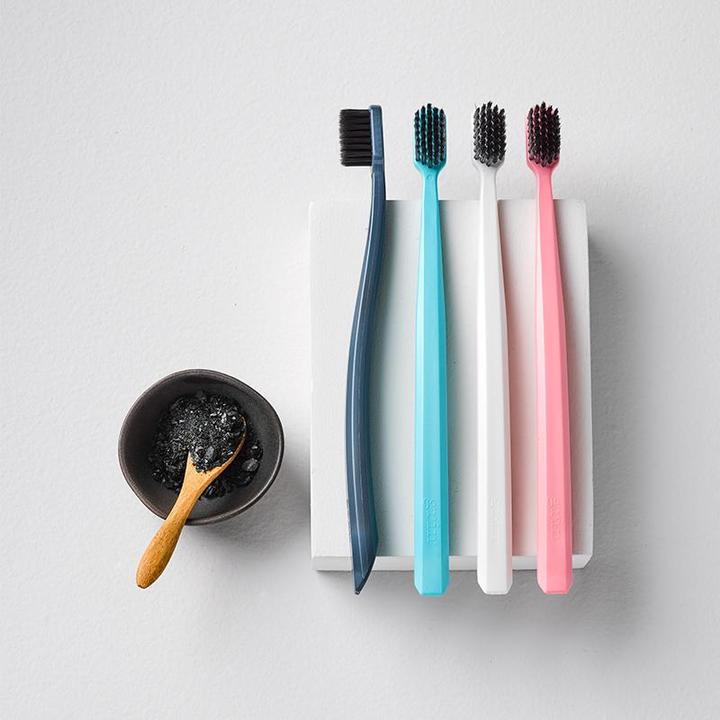 We make it easy to take great care of your teeth and gums whilst caring for the environment with the new Grin Charcoal-Infused Biodegradable Brush! Our beautifully designed brush is made from sustainable non-GMO corn starch, which means the toothbrush handle is 100% biodegradable. The toothbrush bristles have been infused with a premium activated charcoal which has been recognised for its antibacterial and detoxifying properties for thousands of years. Alongside brushing the charcoal works to keep bacteria at bay.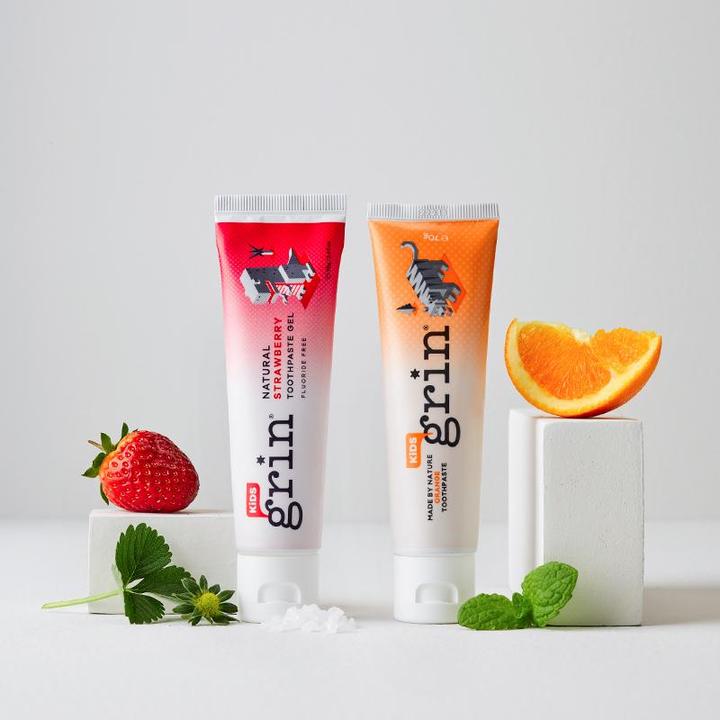 Kids don't need artificial sparkles or a fake bubble gum flavour to get them excited about brushing … so we have left the unnecessary extras out! Grin 100% Natural Kids toothpaste is a gentle and effective gel specifically formulated to give the kindest treatment to your little one's baby teeth. Developed in cooperation with New Zealand dentists and chemists, it helps to clean your child's entire mouth.
Available on Grin