Kickee Pants
How about these items for Father's Day? What sizes would you like me to send you? We release new collections every six weeks and our next one Zoology is coming out around June 1. We can either wait until then for me to send you items from that collection when they are available or I am happy to send you the items below from our Botany Collection (both are part of our Spring collection, so the only thing that changes is the prints). We also have a lot of matching options for dads and their sons/daughters, but just to keep it simple, I've picked out the following three options for you: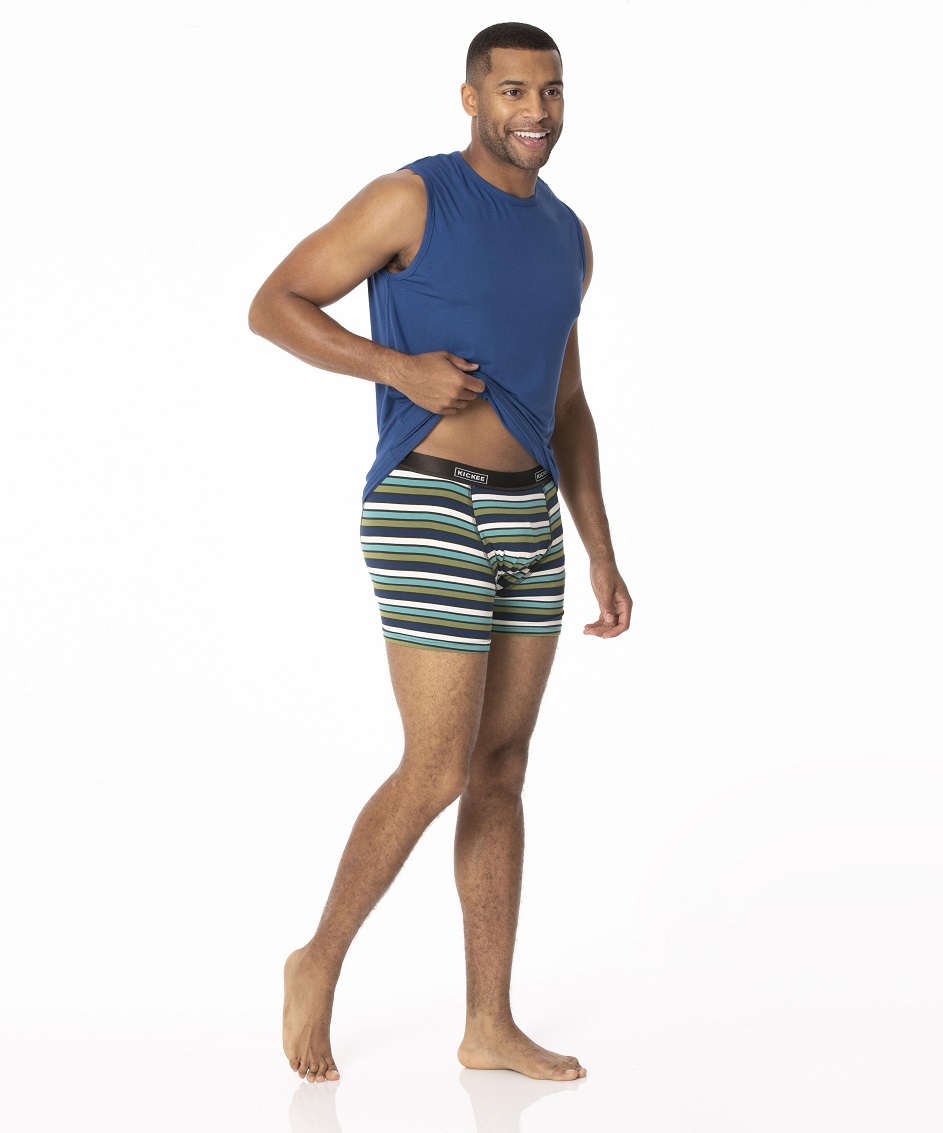 Men's Boxer Brief in Botany Grasshopper Stripe Available at
Kickee Pants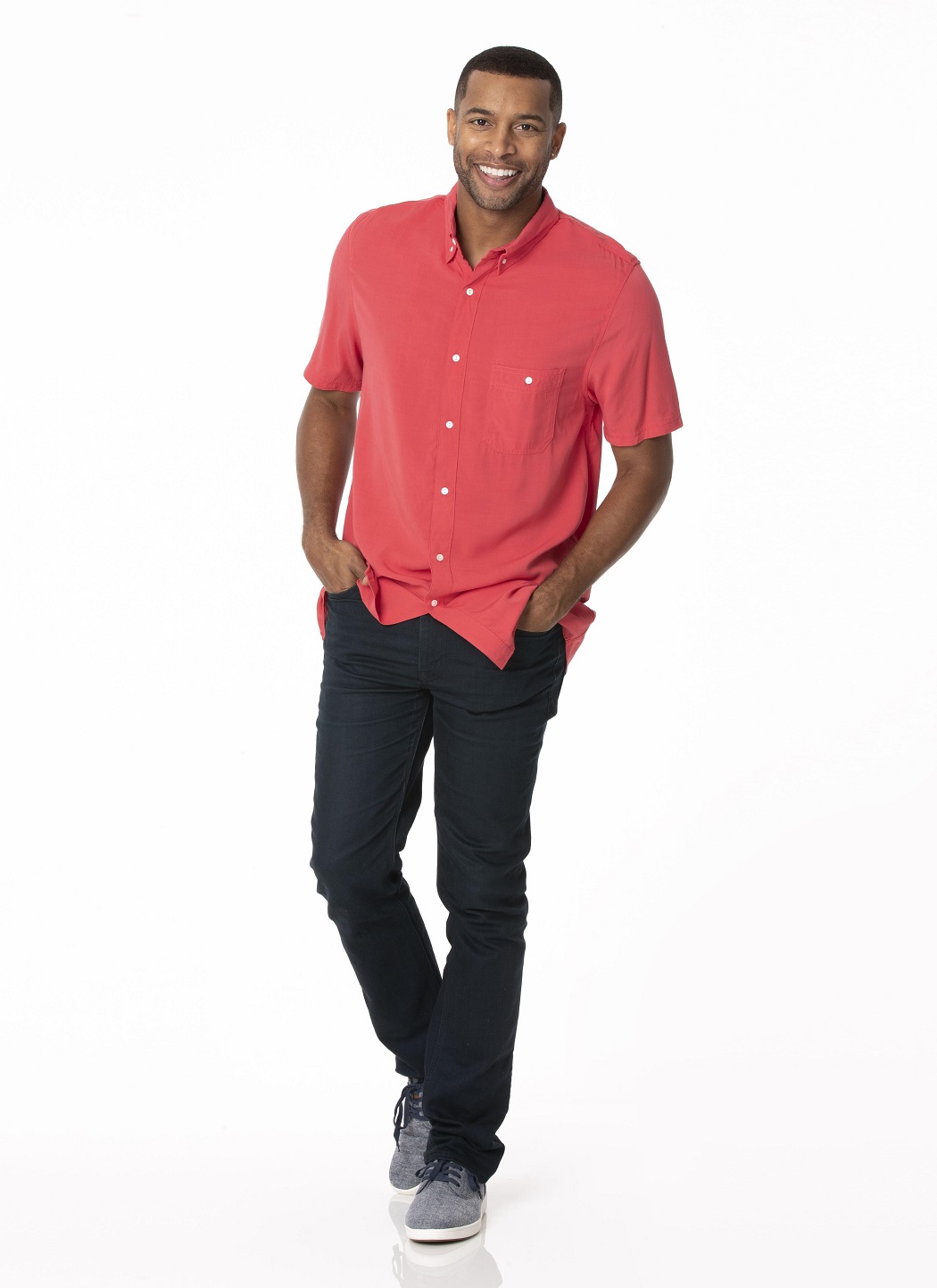 KicKee Pants Men's Solid Short Sleeve Woven Button-Down Shirt in Red Ginger Available at Kickee Pants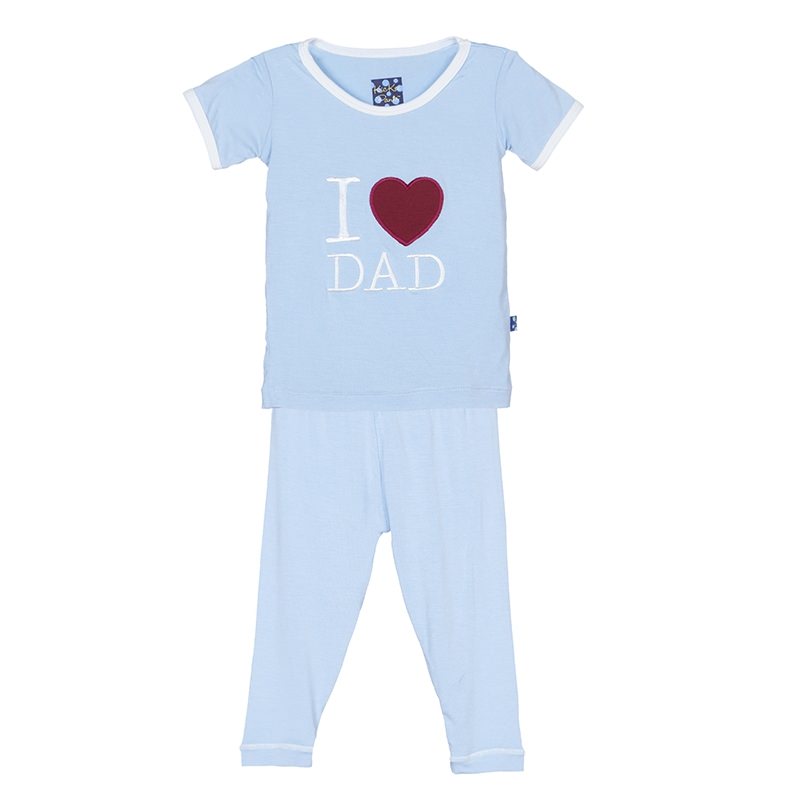 Appliqué Pajama Set in Pond I Love Dad Available at Kickee Pants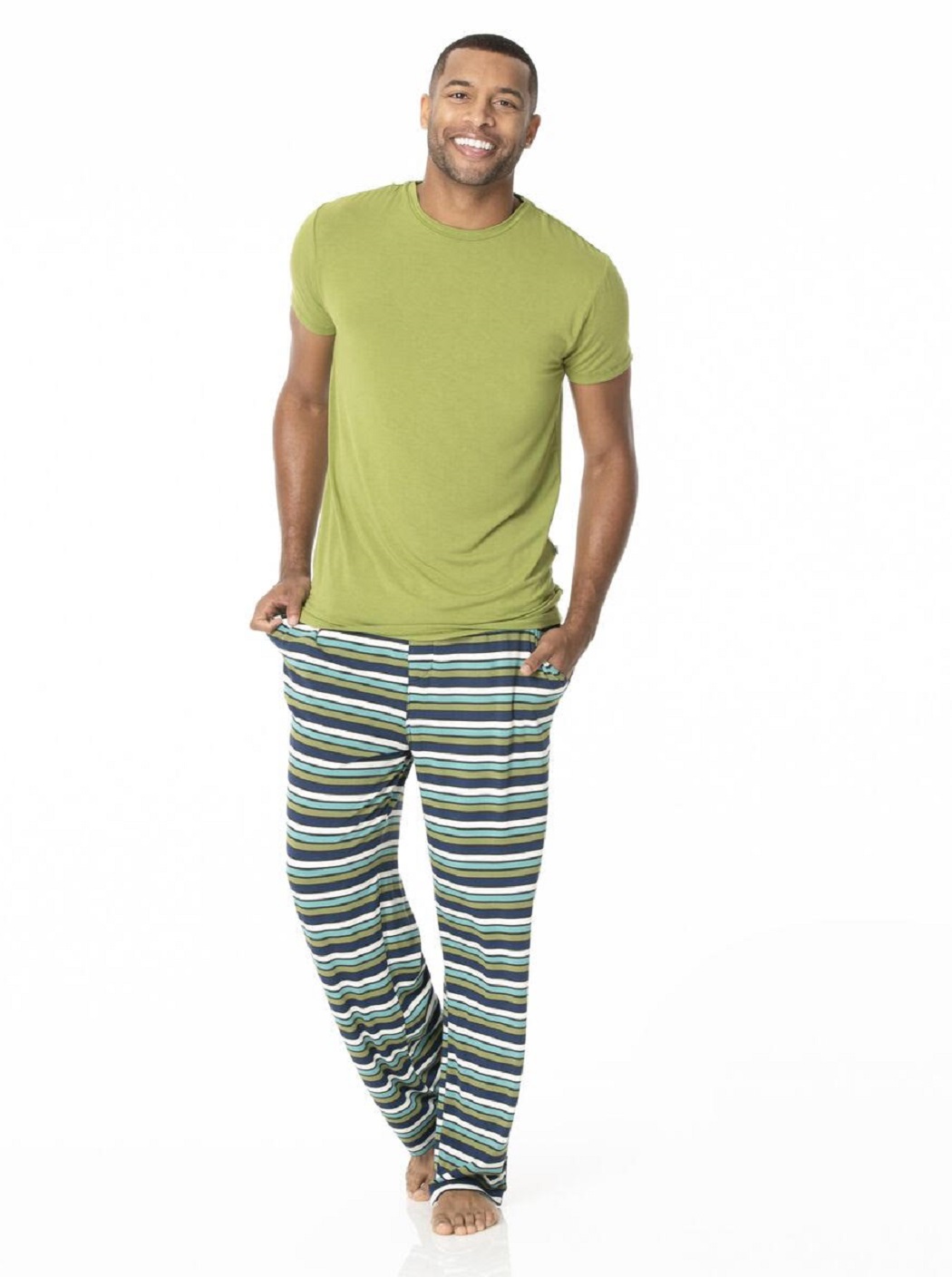 KicKee Pants Print Men's Pajama Pants in Botany Grasshopper Stripe Available at Kickee Pants
Surreal Brewing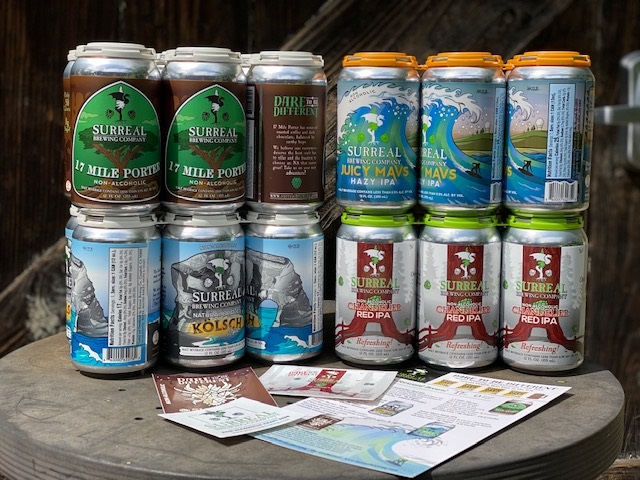 Can't decide on which style Dad would like? Gift him Surreal Brewing's Mixed Case which features the company's awarding-winning styles, including the gluten-reduced Chandelier Red IPA (only 33 calories/can), 17 Mile Porter (only 50 calories/can), Juicy Mavs Hazy IPA (only 25 calories/can) and gluten-reduced Natural Bridges Kolsch Style (17 calories/can). Made with all-natural, non-GMO ingredients, these low-carb, low-calorie, non-alcoholic beers contain zero sugar, electrolytes, antioxidants, and anti-inflammatories. Committed to offering craft beer lovers a healthy, yet flavorful, alternative to alcohol and sugary beverages, Surreal Brewing's NA craft beers are perfect for the health-conscious individual looking to reduce their alcohol, sugar and/or calorie intake. Surreal Brewing believes that everyone should be able to enjoy the refreshing taste of a delicious craft beer without the guilt and heightened risk of intoxication.
Available at Surreal Brewing
Pet Plate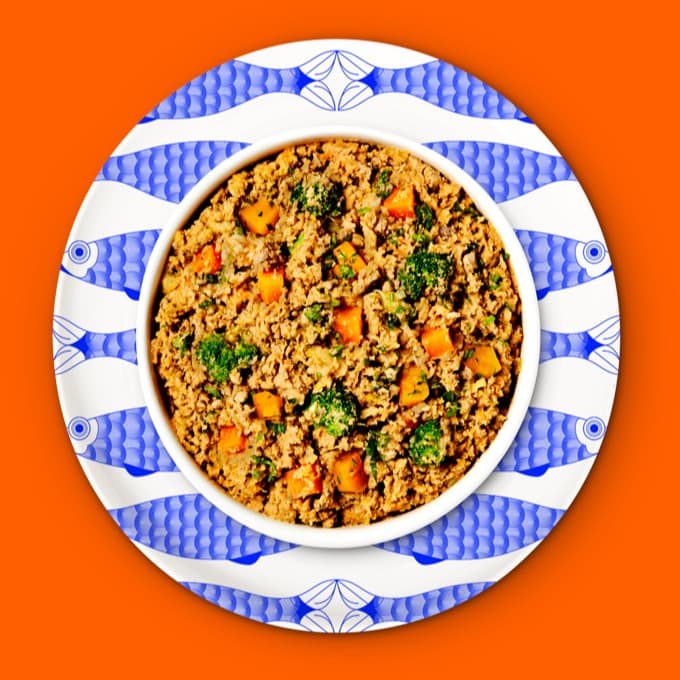 Your dog will be thrilled to be treated like a King or Queen with meals from Pet Plate that make it easy to serve your pup fresh-cooked meals every day. Founded by Renaldo Webb of New York and formulated by Veterinary Nutritionist Dr. Renee Streeter they worked together portions to meet the exact caloric needs of your pup, Pet Plate meals are ready-to-eat and can even be heated in a microwave if your pup prefers their food warmed up. It's easy to get started, simply share some key details about your pup with your online subscription including their weight, age, breed, activity level, and body condition. The company's talented chefs will craft the perfect meal plan for your pup. All of the meals are made with human-grade ingredients, such as USDA meats, fruits, vegetables, healthy grains, vitamins & minerals, and are kettle-cooked in a USDA kitchen for the highest-quality food you can serve your dog. Not only will your dog love the meals, but you will also notice benefits like better digestion, a shinier coat, and increased energy.
Available at: Pet Plate
HandsOn Gloves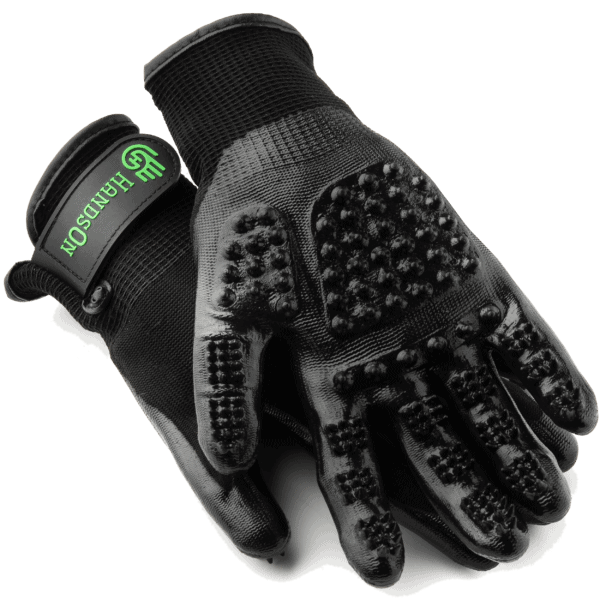 Add TLC at groom time with the HandsOn handy innovation that offers tender loving care for your pet with a helping hand to groom and bathe them, keeping fur shedding to a minimum and their bond with your family – to a maximum. The gloves are also multi-purpose as they remove pet fur from clothing and home furnishings and on-the-go with your pup – from your car vehicle seats. HandsOn Gloves were designed by Jay Michaelson of Texas with comforting scrubbing nodules and hypo-allergenic, bio-friendly components clinically proven to be safe for use with humans and animals. The gloves work wet or dry allowing for the perfect combination to clean, bathe, and massage your pet. Users will find their animals wanting to come closer at groom time and will enjoy traveling with their pets.
Available at HandsOn Gloves
nyl Skincare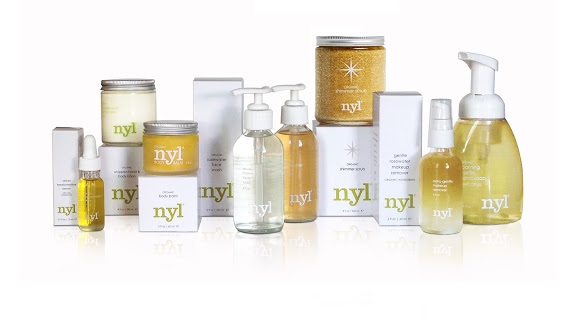 nyl® skincare focuses as much on what is not in our products as what is, and we've found ways to leave the bad stuff out, leaving on/ly the natural active ingredients in. nyl products are free of man-made chemicals, toxins, parabens, animal products, and petroleum products. Everything we make is vegan (we don't use beeswax), never tested on animals, gluten-free, and contains organic ingredients.
Kabaki Tea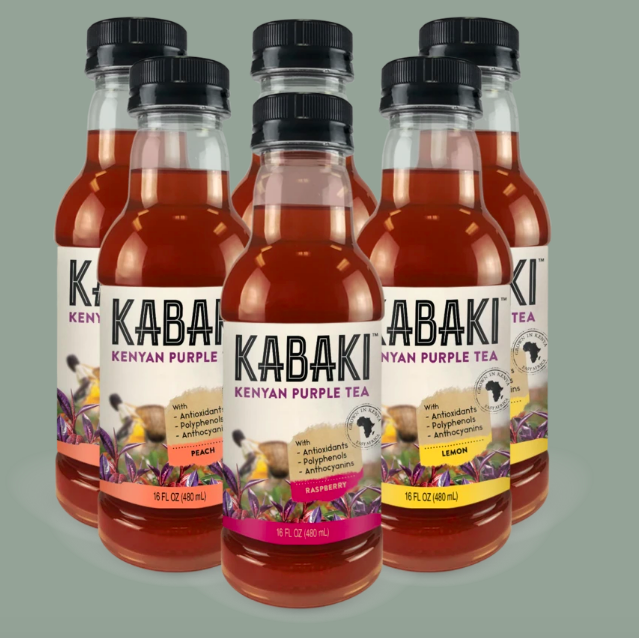 What's the one thing we get told the most when we're sick?! Hydrate! With that being said, let's boost your immune system with this delicious tea! This tea is vibrant in color, has high levels of potent antioxidants, and is delicately flavored.
Available at Kabaki Tea
Fuzzy Babba
Men's Skull Print Slipper Sock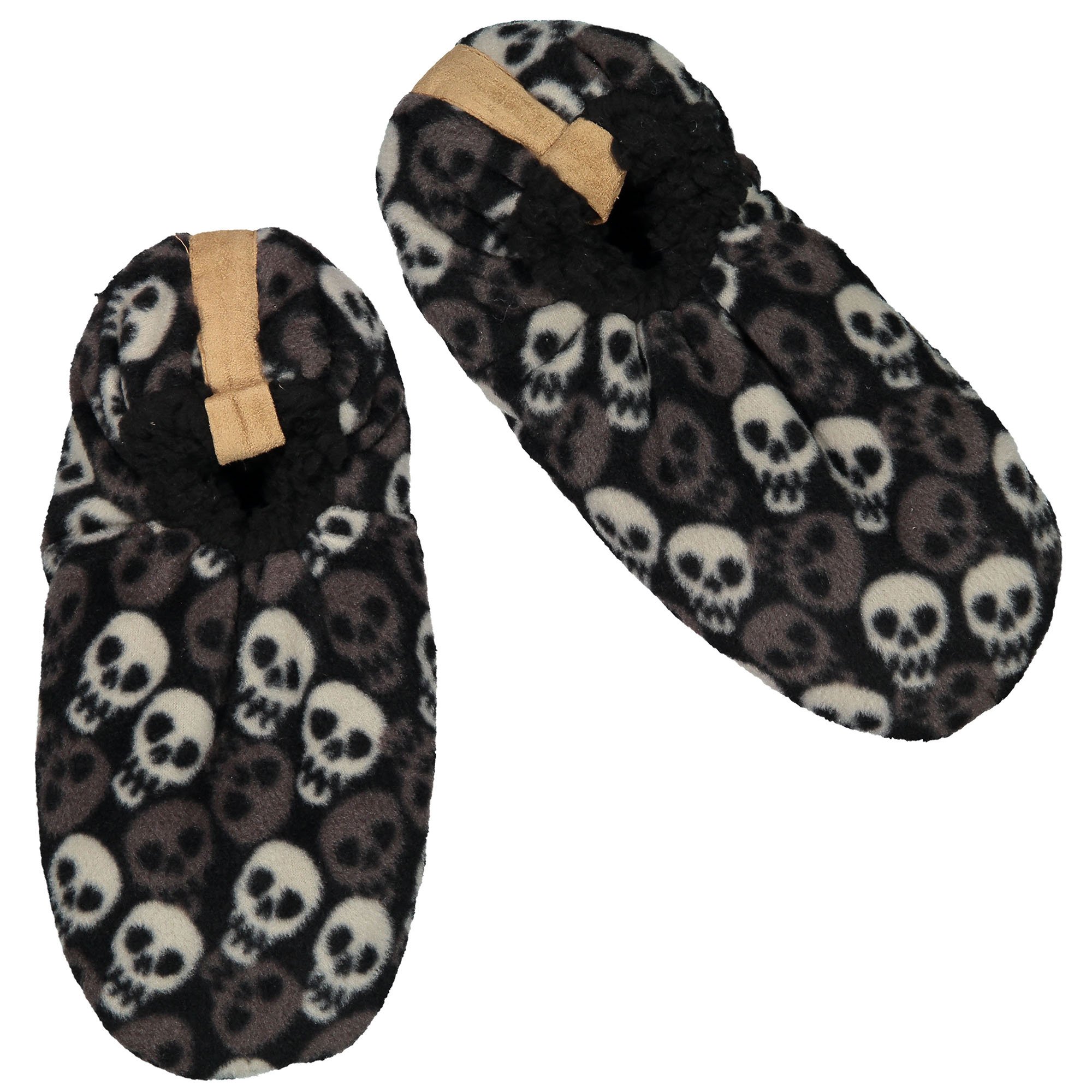 Cozy up in this ultra-comfy Fuzzy Babba style featuring our signature furry inner lining. A marshmallow-light foam sole makes every step feel like you're walking on a cloud, while non-slip grippers keep you from taking flight. An elastic ankle cradles your foot without being restrictive, while the faux suede bottom and skull and crossbones print provide a masculine touch. You'll never want to take them off!
Available at Fuzzy Babba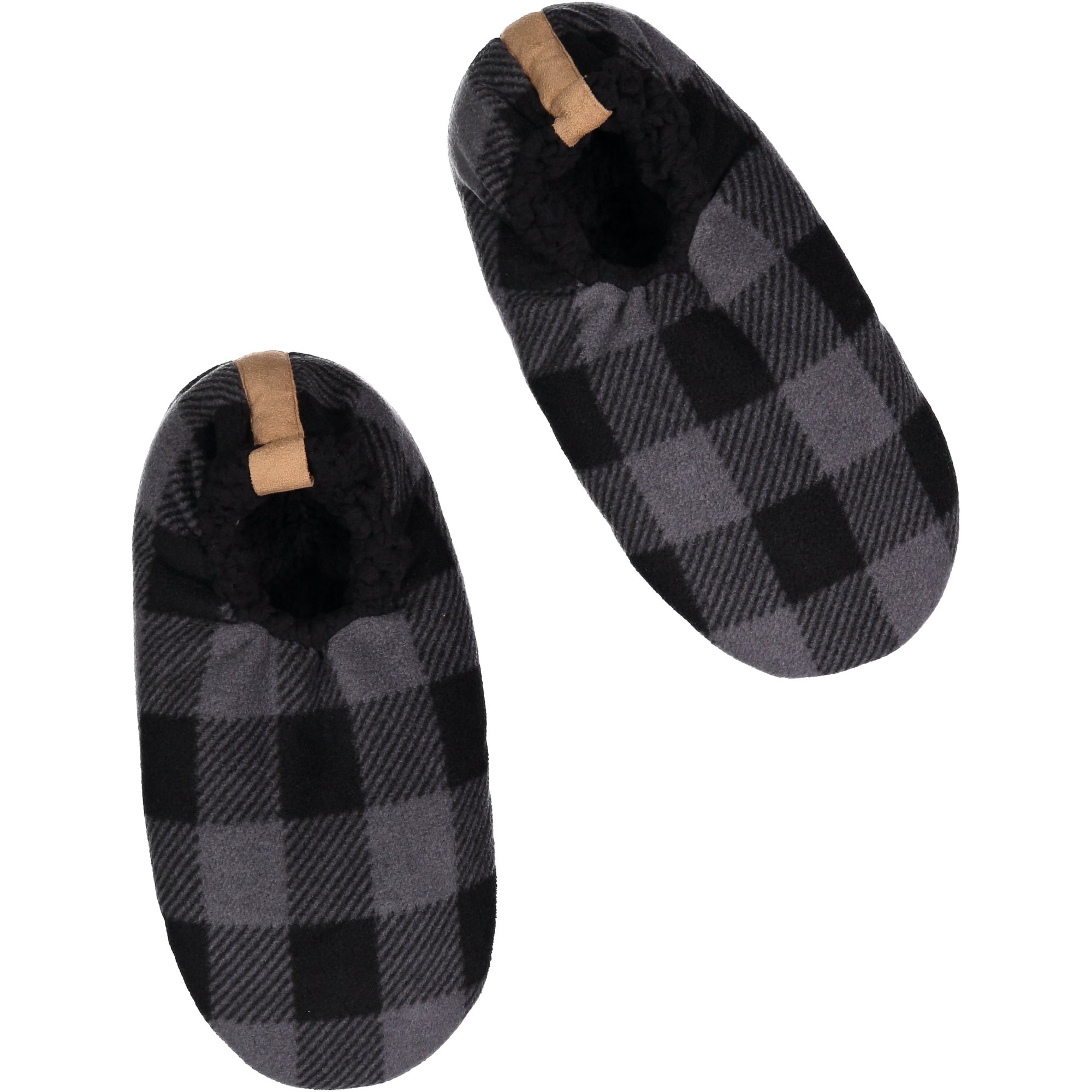 Cozy up in these ultra-comfy Fuzzy Babba slipper socks for men, featuring our signature Babba sherpa inner lining. A marshmallow-light foam bottom makes every step feel like you're walking on a cloud, while Safety Dots® non-slip grippers help keep you from sliding on hard floors. An elastic ankle cradles your foot without being restrictive, while the gray and black plaid print provides a masculine touch. These fluffy slipper socks are the perfect companion for cozy nights in reading, cooking, watching TV, or snuggling. They're wonderful gifts for the chilly fall and winter months, but can be worn with a smile all year long! Like all Fuzzy Babba slipper socks with grippers, this style is machine washable and made to help you best enjoy the indoors.
Available at: Fuzzy Babba
Unisex Plaid Cozy Boot Sock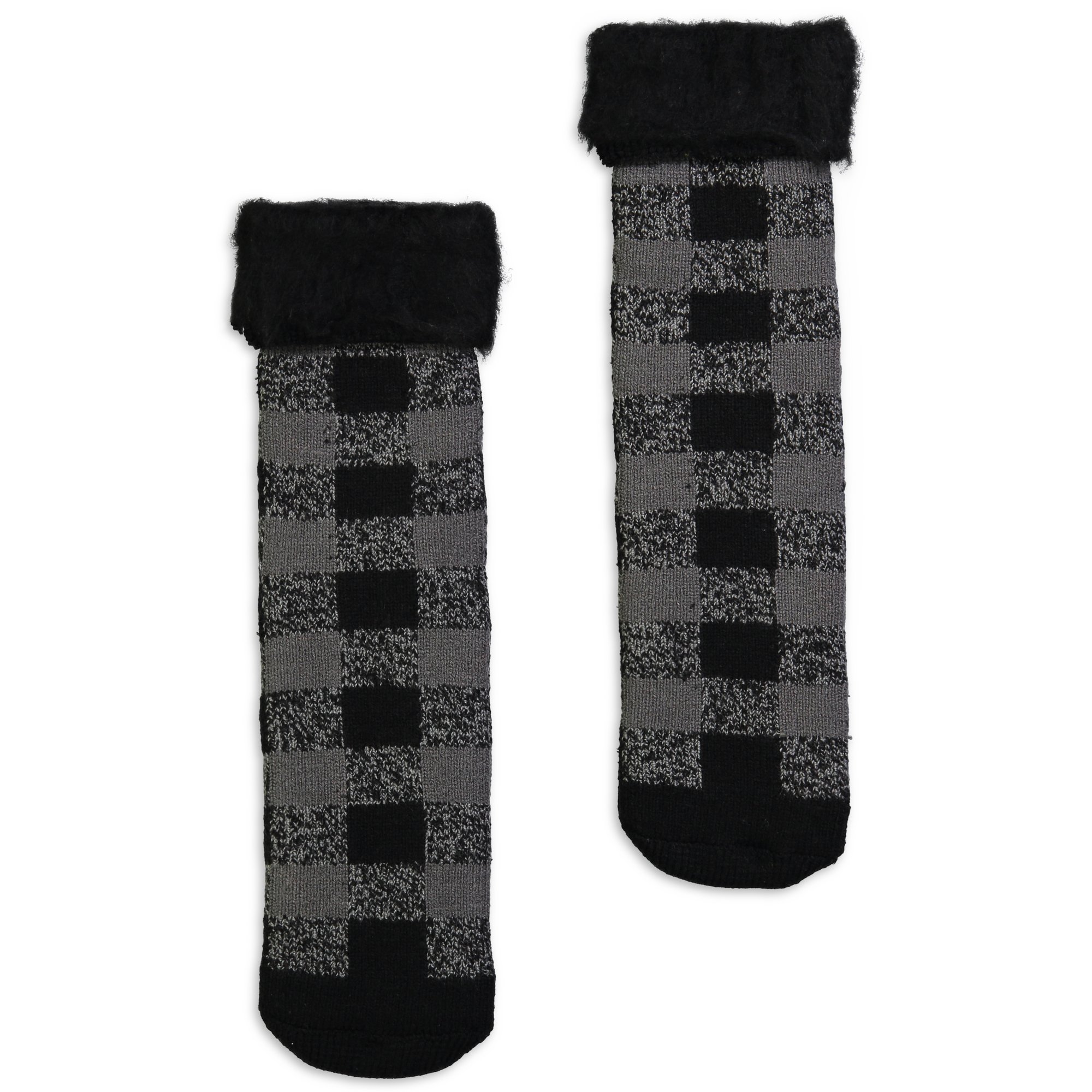 Snuggle up to superior comfort and warmth with these cozy men's boot socks. Heavyweight, yet breathable, they make a perfect boot liner for outdoor fall or winter wear. When the shoes come off at the end of a long day, a super soft brushed inner lining helps bring relief to tired feet. The masculine plaid pattern adds a classic, rugged touch.
Available at Fuzzy Babba
Unisex Striped Cozy Boot Sock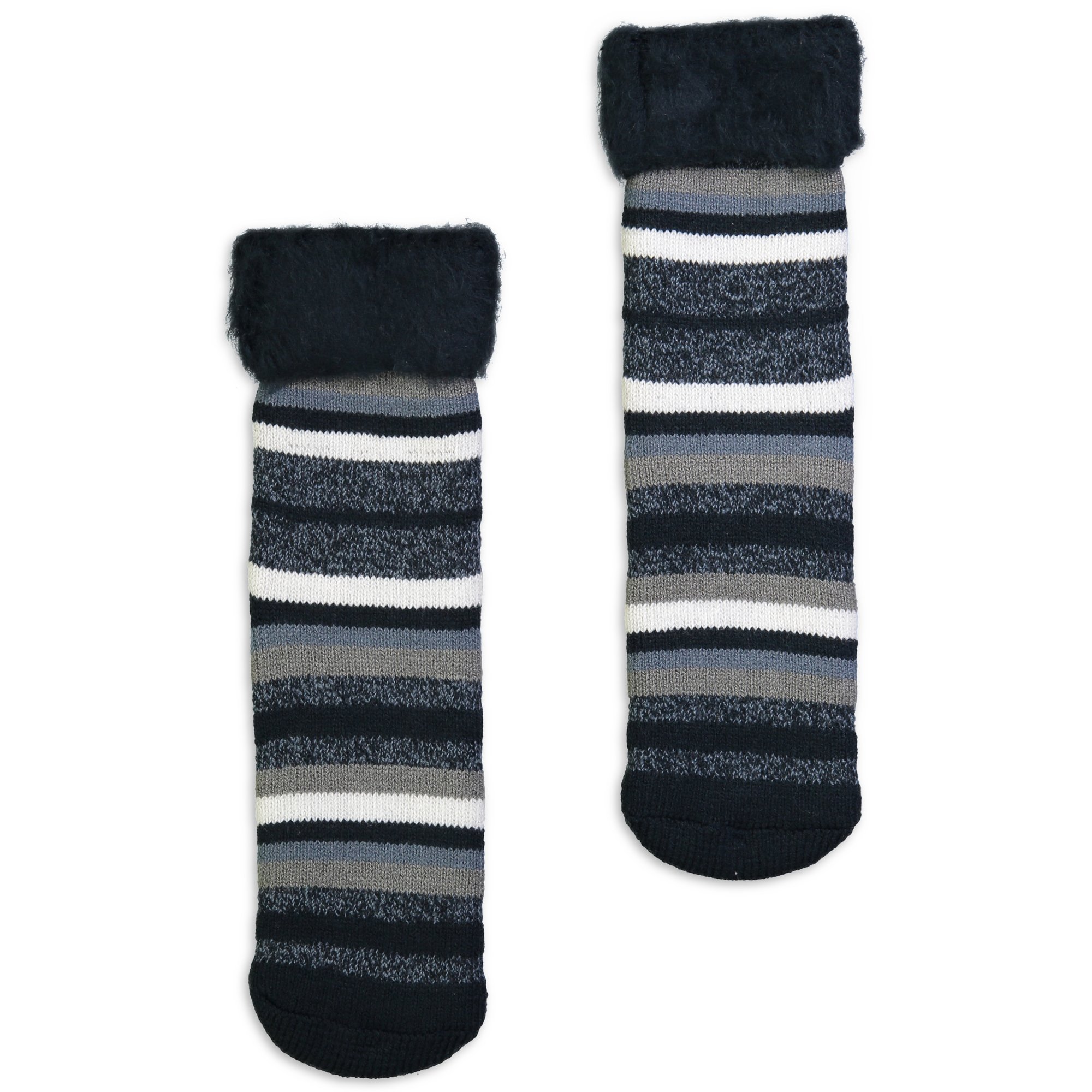 Snuggle up to superior comfort and warmth with these cozy men's boot socks. Heavyweight, yet breathable, they make a perfect boot liner for outdoor fall or winter wear. When the shoes come off at the end of a long day, a super soft brushed inner lining helps bring relief to tired feet. The masculine striped pattern adds a classic, rugged touch.
Available at Fuzzy Babba
Vitagenne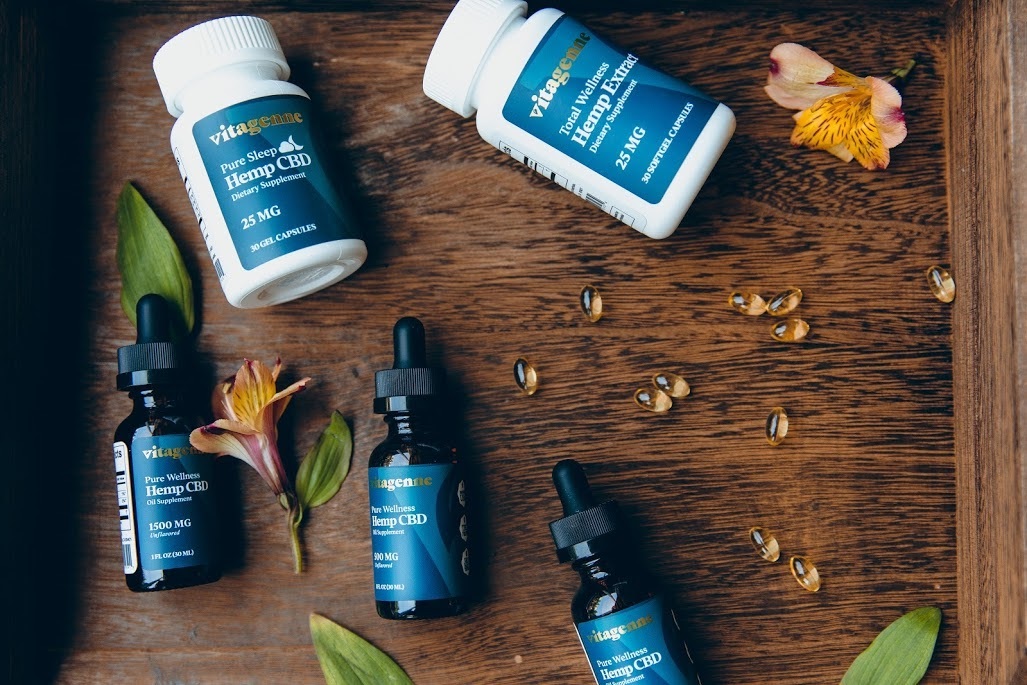 Remaining healthy during this novel coronavirus outbreak applies just as much to our mental health as it does our physical being. In fact, research is showing more people in quarantine are turning to self-care routines to manage their anxiety and stress. During these uncertain times, CBD businesses are seeing a relatable sales increase for their products.
Available at Vitagenne
Craft Jerky Company
Father's Day looks different this year. Craft Jerky Company offers a great solution that is safe and secure while still providing a special treat for dads, grandpas, or any jerky fans to enjoy while safely sheltering at home. Craft Jerky Company offers affordable subscriptions from small-batch artisan jerky producers across the U.S. featuring all types of sweet, hot, and savory flavors. It recently launched in February 2020, just prior to the great COVID-19 pandemic's shelter in place orders. Consequently, mail-order and delivery for food products are seeing a surge in sales, especially snacks that bring joy to those sheltering at home. Jerky is the second most popular snack food in the U.S. according to a Nielsen report in March 2017, therefore positioning Craft Jerky Company to meet a burgeoning market in the right format to meet the unusual circumstances. Additionally, scheduling a monthly snack box from Craft Jerky Company is a great Father's Day gift given the challenges with gifting during the pandemic; an easy to order affordable treat that's available without a risky trip to the store.
Currently, we partner with brands such as:
People's Choice Jerky
Righteous Felon
Think Jerky
Tong Jerky
Wicked Cutz
Available at Craft Jerkey Company
Goat Soap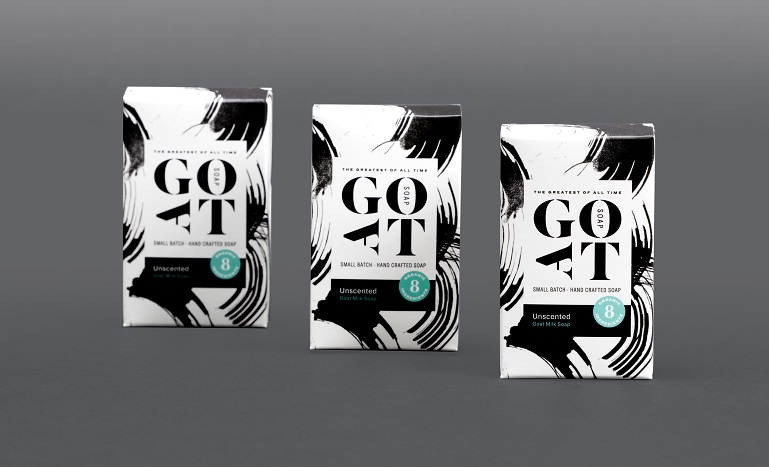 Our unscented goat milk soap bar has all of the goodness of GOAT soap but without the essential oils found in our other bars. Just a good, clean feeling for those who like to keep things simple. It is packed with vitamins and minerals to leave your skin soft and clean. We also offer lavender, Lemongrass citrus, Peppermint tea tree, and floral scent.
All soaps are available at Goat Soap
Cacao Tea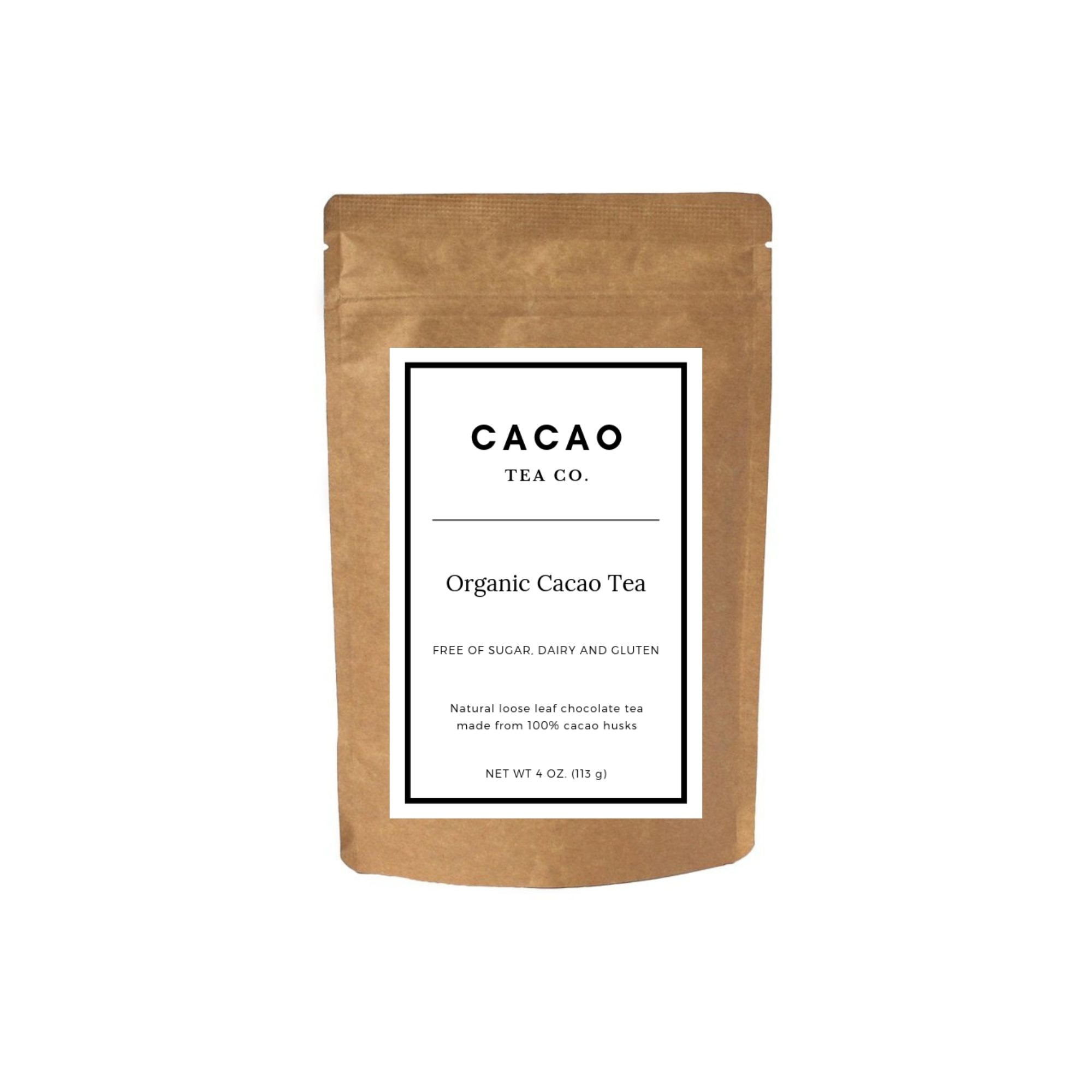 This delicious tea is made of the highest quality ethically-sourced cacao husks organically, sustainably and environmentally grown on a plantation of heirloom cacao trees in South America. Our tea is grown, harvested, and roasted with love using traditional methods, similar to those used thousands of years ago by the ancient Mayan and Aztec civilizations.Cacao tea is the perfect healthy alternative to coffee and chocolate, which can be high in calories and caffeine. Our tea is 100% sugar-free, caffeine-free, gluten-free, dairy-free, and GMO-free with no artificial additives, preservatives, or flavors. And despite that, our tea still has a natural sweetness and an irresistible taste and aroma which makes it a delicious and healthy substitute to other indulgences. Cacao tea is perfect for lovers of chocolate, tea, or coffee who also care about their health.
St. Dalfour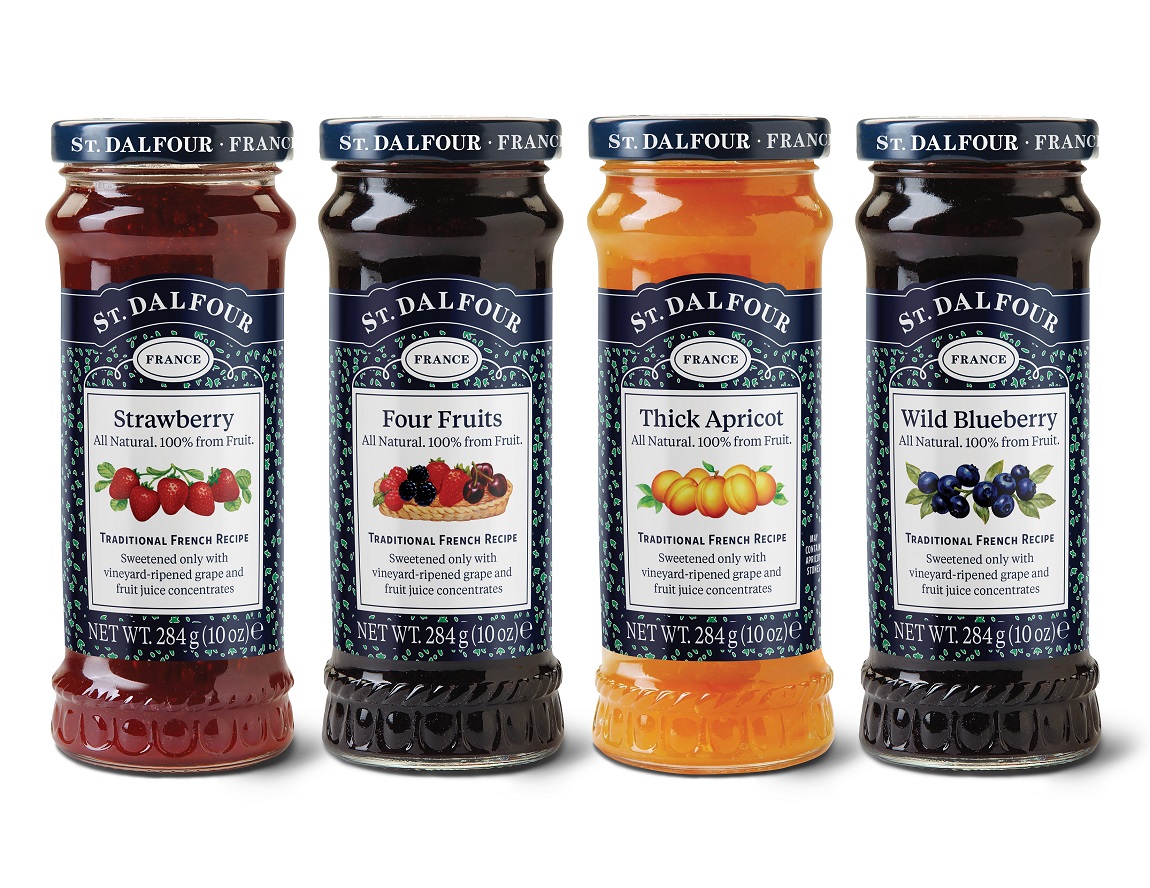 Prepared according to traditional French recipes, St.Dalfour fruit spreads are made in France from 100% real fruit, sweetened only by vineyard-ripened grapes and fruit juices. Alone, St. Dalfour is the ideal breakfast companion as many varieties like Blackberry and Black Cherry pair well with granola or sourdough toast. The fruit spreads can also be utilized as a core ingredient in cocktails, glazes, desserts, and more. For example, the Apricot spread can be used for pork, homemade biscuits, or chicken.
Available at: St. Dalfour
Gryphon Guardian
Gryphon Guardian is the most affordable advanced security and parental control system on the market. Use as a standalone unit or combine 2 or more for seamless mesh WiFi coverage. Gryphon Guardian keeps your kids' screen time in check while they are home and out of school. Easily set up internet routines – homework time, free time, and internet off/ bedtime – while still giving parents full internet access, so that they can continue to work at home.
Available on Amazon
The Peach Truck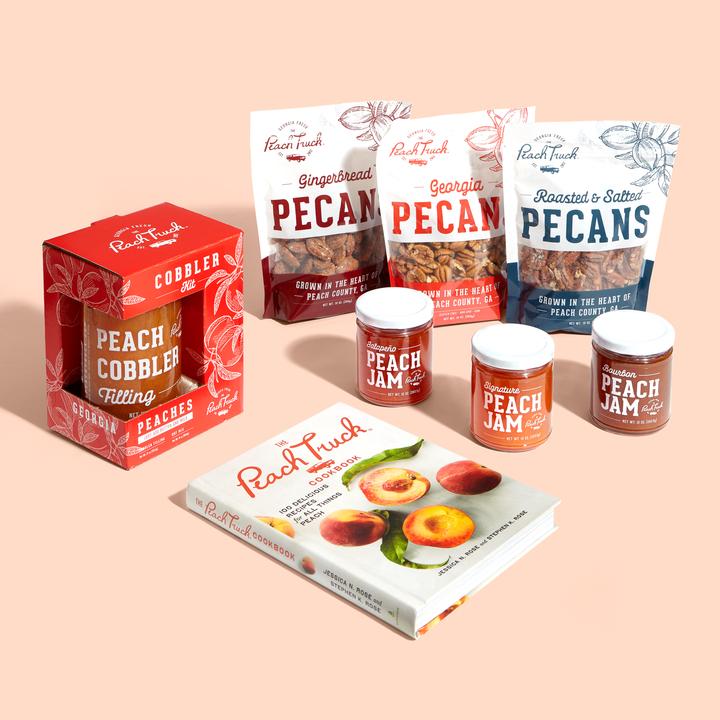 The Peach Truck ships the sweetest, juiciest peaches you've ever had directly from the farm to you each week during peach season. And with their Sweet & Juicy Guarantee, if you don't love them, they'll replace your peaches or give your money back..no questions asked! While the company initially started at farmer's markets, neighborhoods, and local restaurants, by popular demand, it made the simplest of pleasures accessible to those not in the immediate Georgia area by providing sweet peaches by the box delivered straight to your front porch. Give mama the best this Mother's Day with the sweetest peaches she's ever tasted. They also make the best peach jam you've ever tasted. Plus, they have a cookbook dedicated to peach recipes,
Available at The Peach Truck
FitTrack
Help dad stays on track of his fitness journey with FitTrack, creators of the most accurate WiFi smart scale (Dara) and the fitness smartwatch (Atria). FitTrack products are a simple and effective solution to stay motivated on his wellness journey, at a remarkably low price point. With 17 detailed metrics that measure, track, and trend his data over time, FitTrack can help mom better understand his progress with the informative insights needed to be the best version of himself.
Available at: FitTrack