TushBaby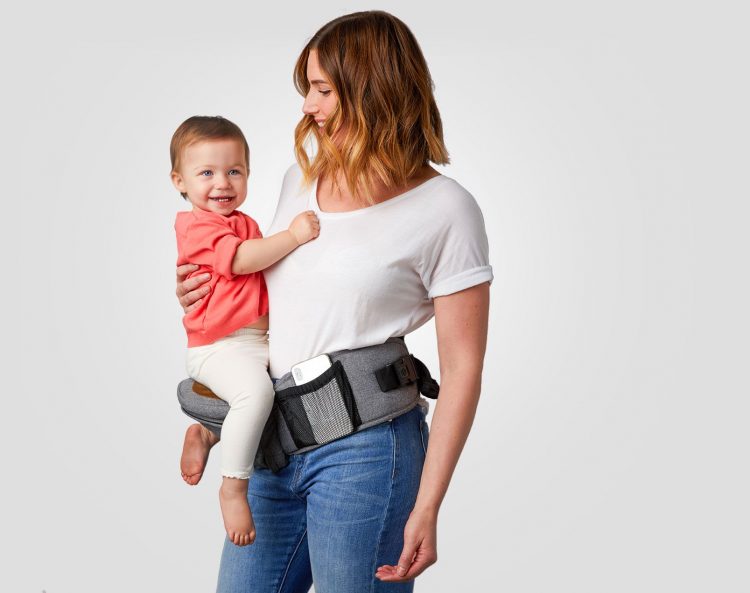 I think we've all been there. We're trying to hold our child and they just keep slipping down and wriggling around. With TushBaby's new combination fanny pack and child seat, carrying your baby just got easier! Now your child can sit comfortably on the no-slip seat while the extra support gives your back a much-needed break. The TushBaby has pockets for your phone, extra diapers, and wipes, toys or anything else you might need with your baby on the go. Best of all, it's stylish and anybody can use it! Makes a great gift for baby showers.
Available on TushBaby

My Baby's Heartbeat Bear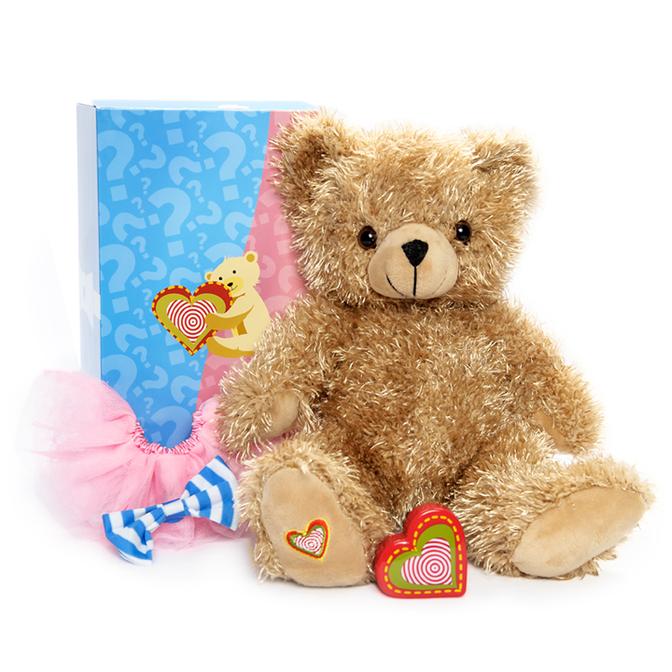 What's more precious than your baby's heartbeat? Nothing, which is why My Baby's Heartbeat Bears make the perfect gifts for yourself or anyone with a new baby. With dozens of animals and accessories to choose from, you're sure to find the perfect friend for your new baby. They even offer a variety of gender reveal supplies and ultrasound gifts!
Available on My Baby's Heartbeat

Pursuit Pro Baby Carrier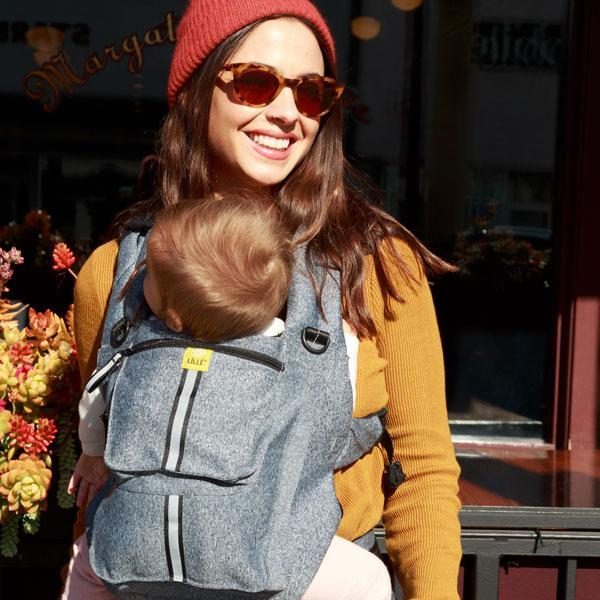 Not all baby carriers are created equal. You want one that is not only safe and sturdy but also high quality and stylish. That's where the Pursuit Pro Baby Carrier can help. This carrier allows you to carry your baby in six different positions for maximum comfort for you and baby. The Pursuit is sleek and stylish and includes with multiple pockets to suit your lifestyle. Makes a great baby shower gift!
Available on Lille Baby

Banz Carewear for Kids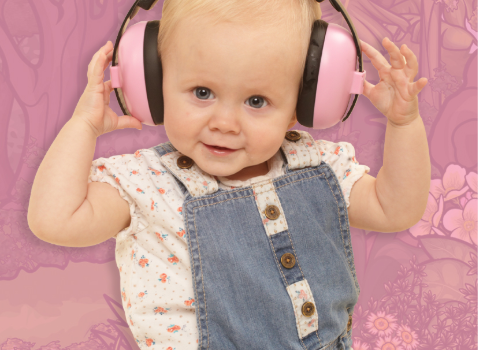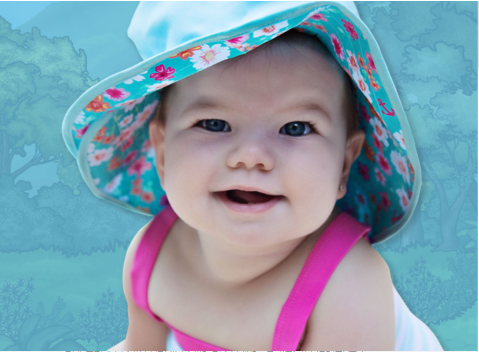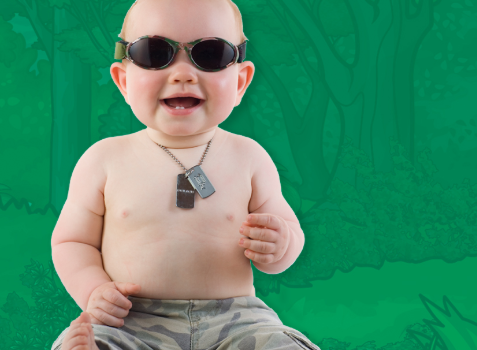 Summer is right around the corner and there's nothing more important than keeping your kids safe from the heat and noises of summer. Banz helps you do that with specialty hats, ear muffs and sunglasses designed just for babies and kids. Their hats are adorable and practical as their 50+ UPF fabric keeps the hot sun rays off of your child. Banz sunglasses wrap all the way around your child's head for a perfect fit and maximum protection. Their high quality ear muffs will protect your child's developing ears from noise induced hearing loss. Perfect for those 4th of July fireworks!
Available on Banz

Puro Sensory Protection Ear Muffs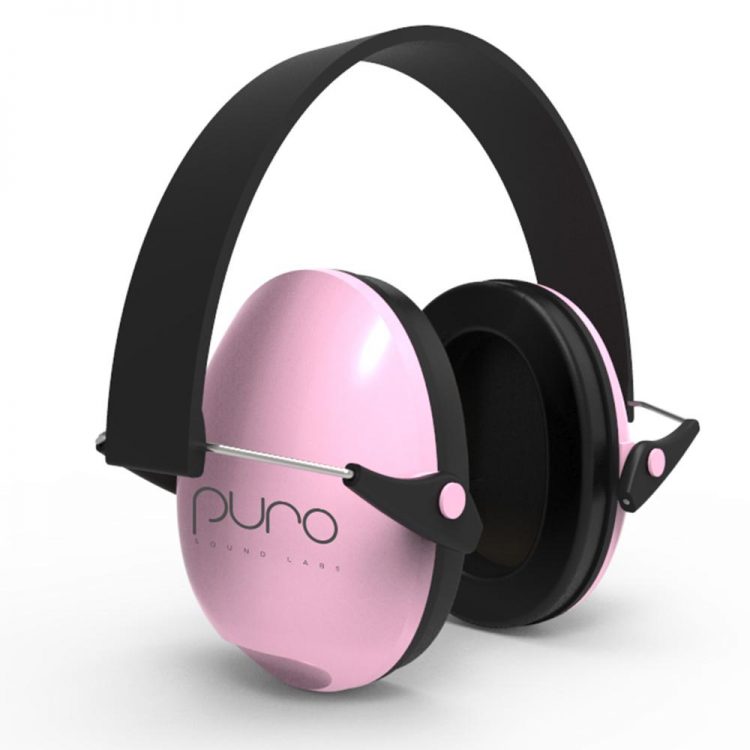 There's so much going on in the world today. It's a noisy place, and that can be scary for kids with autism or other sensory disorders. Puro ear muffs make things a little easier on them with their PuroCalm Adjustable Earmuffs. Not only do they protect your child's developing ears from excessive noise they allow them to experience the world around them in a calm, quiet manner. They're durable, portable fashionable and perfect for your child. Put their safety first and order today.
Available on Puro

Tommee Tippee

Like us, you only want the best for your baby. Tommee Tippee can help with their high quality selection of bottles, pacifiers and swaddlers. Tommee Tippee's anti-colic bottles will keep your baby well fed and happy. The air valve inside the bottle is proven to reduce colic in over 80% of babies. And with their award-winning Closer to Nature nipples, these bottles make the transition from breast to bottle even easier.
With the same Closer to Nature nipples feature on their bottles, Tommee Tippee's BPA free pacifiers will soothe your child naturally. Their unique, curved design allows for better airflow and reduces skin irritation.
Babies love to be swaddled. It makes them feel warm and safe. So when they can't be wrapped up in your arms, wrap them in Tommee Tippee's swaddlers. The GroSnug swaddler lets you swaddle with arms in or out for baby's perfect night's sleep. And if baby sleeps better, then you'll sleep better too!
Available on Tommee Tippee

bblüv Viziö Digital Baby Monitor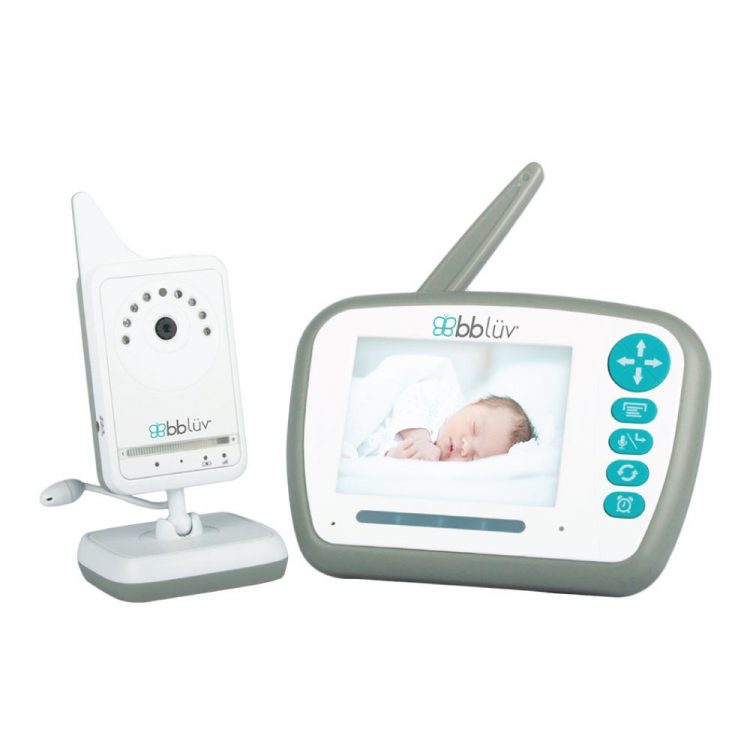 How many times have you gone into your baby's room to check on them while they're sleeping, only to accidentally wake them? It disrupts their sleep and your sanity. With bblüv's Viziö digital baby monitor, these accidents are a thing of the past. Loaded with amazing features, you'll save time and your sanity with this baby monitor. Using CrystalVu™ technology, the Viziö features motion activated sound and image during the day and it's night vision is crystal clear thanks to an invisible LED light.
It's built in lullabies and night light option will help keep your baby calm all night long. It's got a 1000 foot range, 2- way communication, a 12-hour battery life, a temperature sensor, alarm options and 10 language options. What more could you ask for in a baby monitor? Invest in peace of mind for you and your baby with bblüv's Viziö digital baby monitor.
Available on bblüv

Feltman Brothers Baby Wear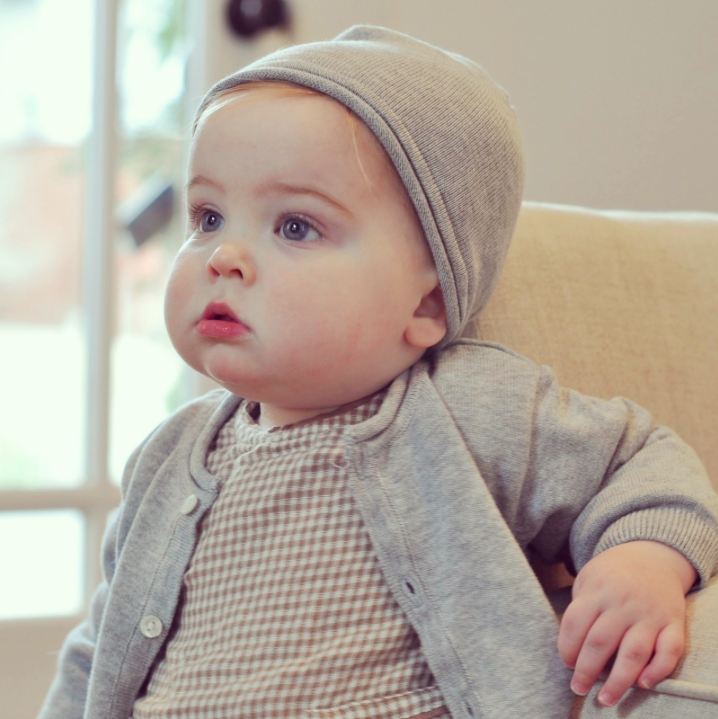 Keep your baby warm and stylish this winter with Feltman Brothers vintage baby wear. Featuring a full line of adorable clothing, their sweaters and hats will ensure that your baby will be the cutest in the neighborhood. Their hooded knit cardigan is 100% cotton, machine washable and available in four colors. The gray rolled knit hat will keep your baby's head warm all winter long.
Get a jump start on holiday wear with their holiday knit hat. Perfect for taking holiday photos, this hat matches with any outfit. But don't forget the blanket! Feltman's Pointelle Knit Ruffle blanket is available in three colors and will keep your baby warm and snug. It makes a perfect baby shower gift, one that they'll treasure for years to come.
Available on Feltman Brothers

Grapple Toy Teether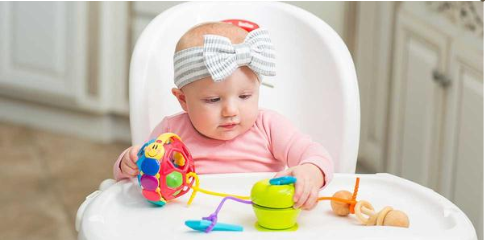 As a parent, how many times have you had to pick up a toy that your child threw on the ground? Whether they're in a high chair, a stroller or your arms, babies and toddlers love to throw toys on the ground and watch you pick them up a dozen times. Not anymore! The Grapple toy teether is the perfect solution. The design is simple. It attaches securely to nearly any smooth surface with it's super suction power. Open up the apple to find three "grapplers" that hold up to three of baby's favorite toys. Best of all, it's made with food-grade silicone, so it's completely safe for baby to chew on. The Grapple will keep your child entertained while you can take care of business without having to play the pick-up game. Available in red and green. Makes a great baby shower gift!
Available on Grapple

Lil' Jammerz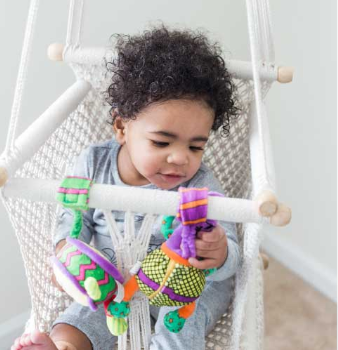 Lil' Jammerz aren't your typical musical baby toy. Lil' Jammerz features three, plush musical friends – Mazzy, Jojo and Joon Bug. Each one features it's own unique function. Mazzy the Microphone holds a Bluetooth speaker. Jojo the tambourine hides a squeaky inside and Joon Bug the guitar will rattle all day long! When paired with the app (available on Apple and Android), Lil' Jammerz will play music through the Bluetooth speaker. It can be connected to Internet radio, your personal library or you can listen to free music on the Lil' Jammerz app.
Keep your child entertained and encourage a love of music at an early age with Lil' Jammerz.
Available on Lil' Jammerz

Pello Baby Floor Pillow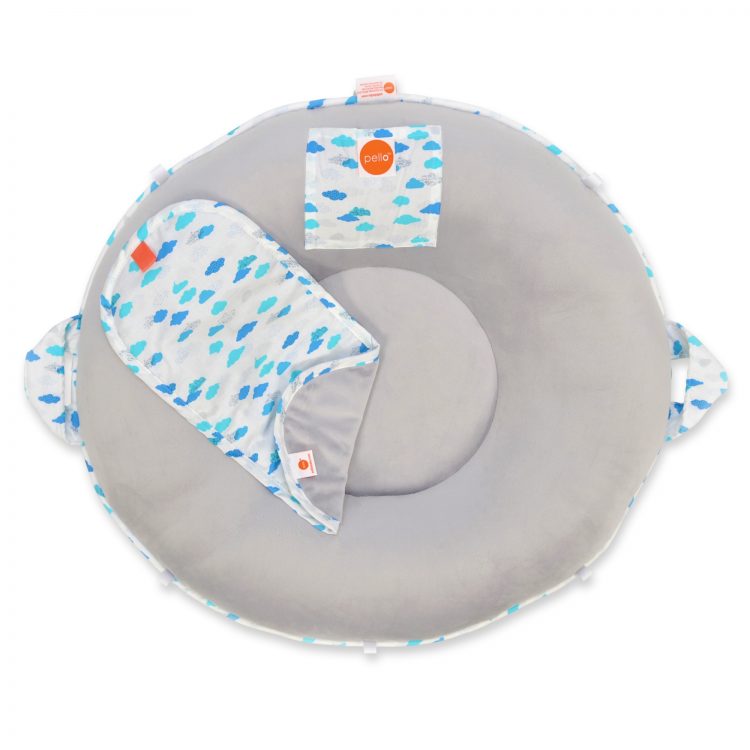 An important part of baby's development is plenty of tummy time. Tummy time strengthens bones and muscles and helps your baby to get ready to be mobile. Let your baby crawl on and pull himself up on the Pello Pillow. Made from high-quality materials, your baby will be safe in the arms of Pello.
It's more than just a pillow though. The Pello Pillow can also cradle your baby in comfort. it's also great for toddlers and kids to sit on, lay on and sleep on. It's portable and available in a variety of stylish cover designs that are removable and machine washable. Going to a baby shower any time soon? Get them a gift that will grow with their child.
Available on Pello Baby

Venture+ Baby Carrier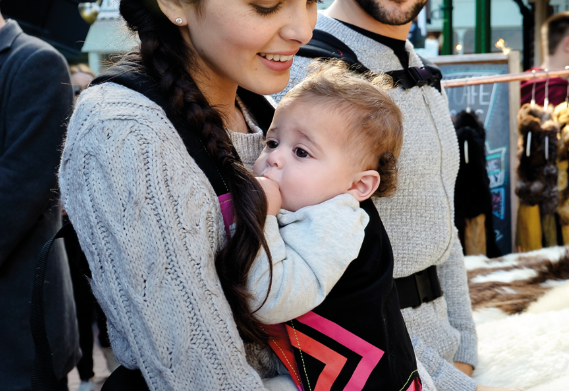 Nobody likes carrying their baby around in public everywhere. And strollers aren't always an efficient option. Venture+ to the rescue. With the Venture+ baby carrier, you can carry your child up to 3 years old in a front facing position on your front or on your back. The Venture+ is made from high-quality materials to ensure maximum comfort for you and your child. It's ergonomically designed with wide, padded shoulder straps so that back pain won't be an issue. The Venture+ carrier is perfect for outdoor festivals, amusement parks, mall shopping, grocery shopping or even a hike through the woods. Order yours today and get exploring!
Available on We Made Me

Vliba Diaper Pail
Nearly everything about babies is wonderful. But what is one of the worst things about babies? Most people would agree that it's the smell. Let's face it. Babies pee and poop a lot. It's human nature. But it doesn't have to stink up your house. With the Vliba diaper pail, you get a two-in-one solution. One, it's sleek and stylish enough to match with your decor no matter which room you decide to put it in. And two, probably most importantly, the Vliba diaper pail is uniquely designed to conceal odors. With it's dual lid and hands-free foot pedal, keeping your house smelling fresh with babies around has never been easier. And, it's child safety lock will keep little hands out of it. Makes a great baby shower gift!

"Mama Established" Socks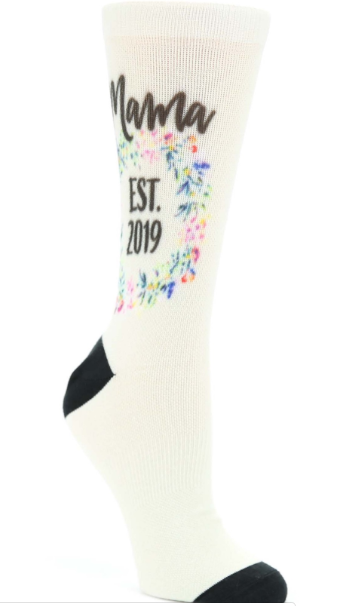 How about a gift for mama at the next baby shower you attend? Check out these adorable custom socks from Bold Socks. Choose the year you want and rock these socks with any outfit! They're even great for just lounging around the house.
Bold Socks offers tons of styles and designs for the sock lover in your life. (Maybe that's you?) Choose from hundreds of styles and designs from pop culture and sports to food and hobbies. They have something for everybody. But don't forget your mama!
Available on Bold Socks

EatSmart Baby and Pet Scale
The health of your baby is very important. But unless there's a serious medical issue or your child is in need of a full checkup, there's no sense in spending the time and money to visit the doctor just to monitor their weight, especially when you want to be able to accurately fill in all those baby book blanks. The EatSmart baby and pet scale lets you weigh your baby (and pets) at home, with a 44 pound capacity. It's easy to clean and doesn't take up a lot of space. Perfect for your baby's nursery table or any other flat surface.
Available on EatSmart and Amazon

Little Spoon Organic Baby Food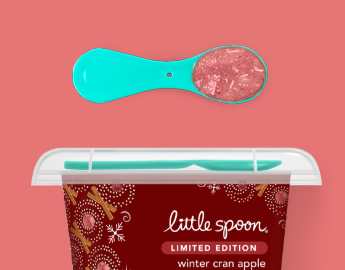 What's more important than your baby's health? Nothing. Feed your baby the best with Little Spoon organic baby food. In a study they conducted, Little Spoon discovered that the first 1000 days of what your baby eats are the most important. For those without a calculator, this is until your child is about three years old. This is a critical time for their growth and development. They also develop taste preferences at an early age. Many of us make the mistake of giving our toddlers sweets at a very young age. We think "There's no harm in a little treat now and then" and of course there isn't. However, children develop a taste for sweets very quickly and virtually never outgrow it. This can easily translate into bad eating habits as an adult with an increased risk of heart disease and diabetes.
Using a panel of certified doctors, Little Spoon has developed a line of delicious, organic baby foods. Fruits, vegetables and grains, oh my! They even offer a Blueprint tracker that allows you to track your child's first 1000 days. Give the gift of good nutrition to your child or a loved one's. Best of all, it's delivered straight to your (or their) door to save you time and money. Order today!
Available on Little Spoon

Feeding Friend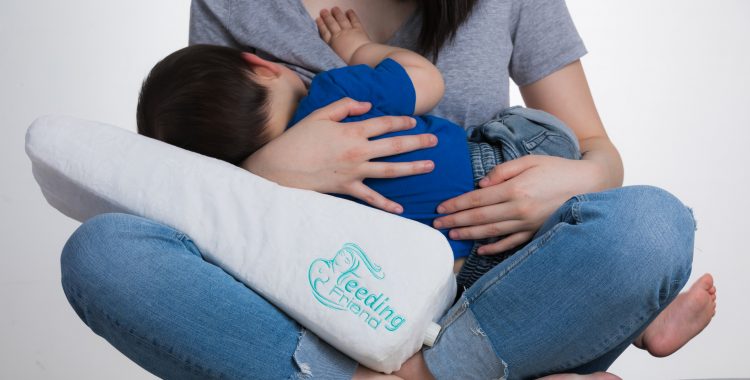 Hey moms, you've got a new friend! Meet the Feeding Friend. Whether you breast feed or bottle feed, the Feeding Friend is there to help give you and your child the support you need to feed in comfort. No more achy arms or wriggling babies. The Feeding Friend is the portable, self-inflating support you need. You can use it no mater what position you and your child prefer to feed in. It also inflates and deflates in moments, making it the perfect on the go accessory. No matter where you are or where you go, you'll be ready to feed your baby. Makes a great baby shower gift!
Available on Feeding Friend

SmartGlow Temporal Thermometer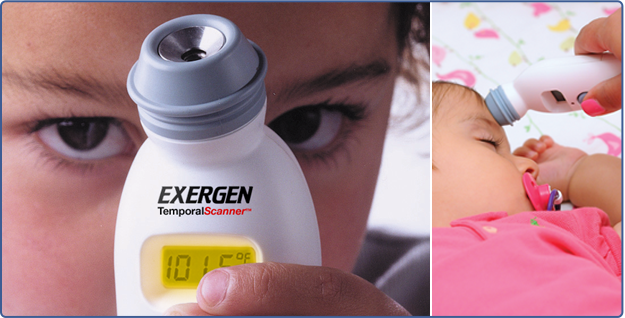 Taking your child's temperature is never fun for either of you. Chances are they're tired and cranky because they're not feeling well. Exergen's new temporal scanner thermometer is changing that. Simply press the thermometer to your child's forehead and the thermometer scans their temporal artery to give you a fast and accurate reading. Featuring an 8 temperature memory and a soft glow display, you'll be able to take your child's temperature and administer medicine before they even know what's happening. It's silent mode let's you take their temperature while they're sleeping without disturbing them. Everybody needs peace of mind and simplicity when it comes to their sick children. Make the smart choice for your family and order today.
Available on Exergen

Baby Jack Learning Lovey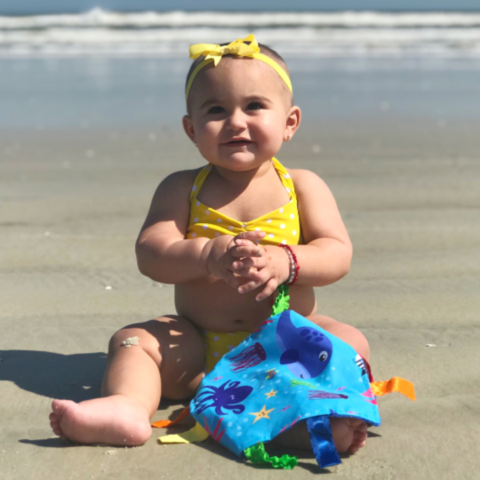 Every baby has a lovey – that special blanket or stuffed animal that they just can't let go of. Step it up a notch with Baby Jack loveys. Babies love these loveys. Made from soft fabrics and crinkly ribbons, Baby Jack loveys are safe for baby to chew on all day long! From dinosaurs and unicorns to football and outer space, they offer a wide variety of bright, fun patterns for your baby. And they provide essential sensory play that is important to baby's development. Baby Jack loveys make great baby shower gifts. Order yours today!
Available on Baby Jack

TWELVELittle Diaper Bag Backpack
Who says diaper bags have to be giant, boring, cumbersome pieces of luggage? Definitely not TWELVElittle. They've designed a sleek, stylish backpack that doubles as a diaper bag. There's space for all your baby's necessities plus a fully padded laptop sleeve for you. It's lightweight and features a special sleeve on the back designed to fit through luggage handles for easy portability. And for all you Mother Earth supporters out there, it gets even better. This backpack diaper bag is made from BPA and PVC-free materials including water-resistant vegan leather. Step up your diaper bag game and order yours today.
Available on TWELVElittle

PawdPet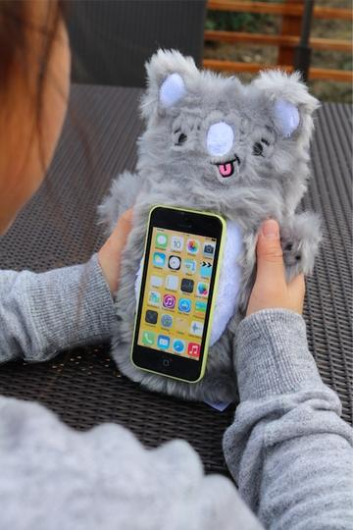 There's no doubt about it – kids are clumsy. But with an increasing number of kids getting phones and tablets at a younger age, it's becoming more and more important to protect those devices. Meet the PawdPet. These adorable friends will keep your child's device safe while maintaining maximum adorableness. They're fluffy and durable and kids love them. Available in phone and tablet sizes, these furry friends will keep your child's phone safe and protect your pocketbook by reducing replacement costs. Even toddlers can use them safely. What are you waiting for? Delight your child and protect their devices now!
Available on PawdPet