Maverick Thermometers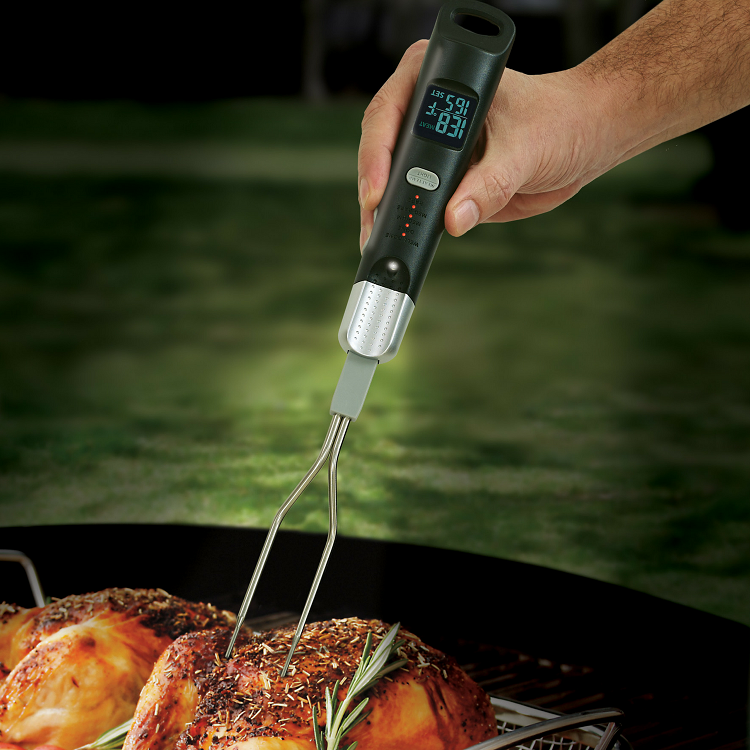 Give the grillmaster in your home the perfect gift with a Maverick DF-10 Instant-Read BBQ & Meat Thermometer Fork. The instant-read technology featured in this BBQ fork gives you a temperature reading in five seconds flat! Plus, the dual probes helps to ensure a more accurate reading every single time. Definitely a stocking stuffer that will be useful all year round!
Available at Maverick Thermometers

Breaking Games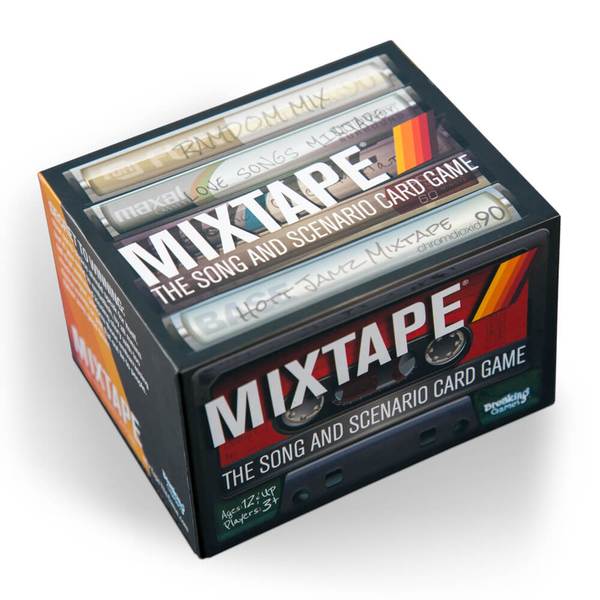 Unique, creative, and irreverent card games are a hot commodity this holiday season and Breaking Games has a little something for everyone. Make your own perfect soundtrack with MIXTAPE. Create hilarious headlines while playing Fake News. Cast ridiculously adorable spells in Sparkle*Kitty. Figure out the Order of Invention. Complete funny and sometimes embarrassing challenges in Game of Phones. These stocking stuffers will bring a ton of fun to your holiday and beyond!
Available at Breaking Games

Products for New Babies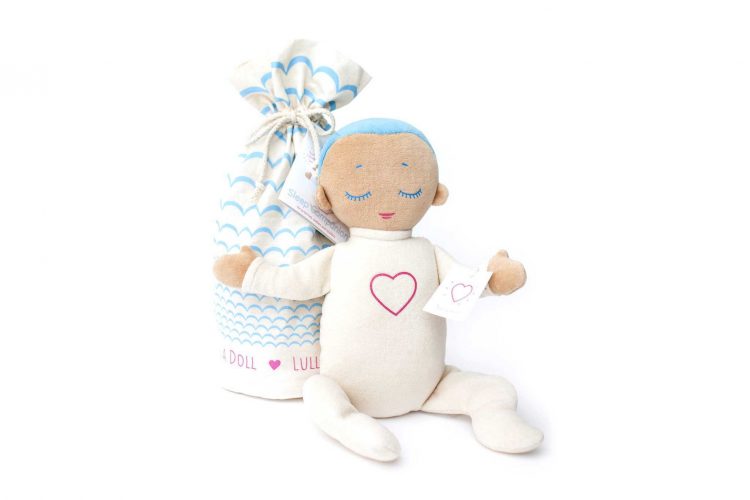 Finding a perfect gift for a new baby can be a bit of a challenge. While they're still too young to quite understand what holiday gift giving is about, you certainly can't leave them out. The Lulla Doll is a wonderful holiday gift for a new baby that will make their parents very happy, as well. Designed to mimic a feeling of closeness, with the sounds of breathing and heartbeat, the Lulla Doll can help newborns to sleep a little more soundly. Another wonderful gift to give a new baby is that of safety. The Dreambaby Safety Kit will help new parents make their homes safe and secure for their little ones as they grow and become more mobile. New parents will love receiving these great gifts!
Lulla Doll available at Lulla Doll. Dreambaby Safety Kit available at Dreambaby.

Hopscotch Girls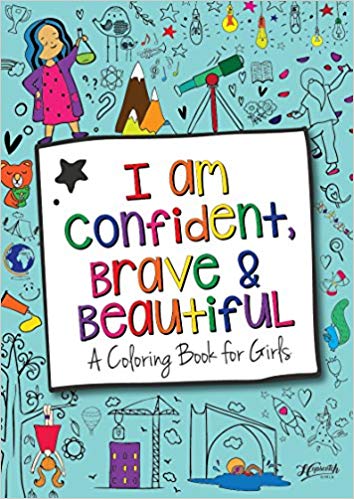 Bring a little GIRL POWER to your favorite little girls this holiday! Hopscotch Girls' I am Confident, Brave and Beautiful Coloring Book helps to empower girls and boost their self-esteem. Their Outdoor Sports Sticker Adventure for girls is also a fun activity book that reminds girls that they can do anything, including climb mountains! Both feature empowering words and affirmations, giving girls a wonderfully positive message.
I am Confident, Brave and Beautiful Coloring Book and Outdoor Sports Sticker Adventure books available at Amazon

Smarter Seal Soda Can Lids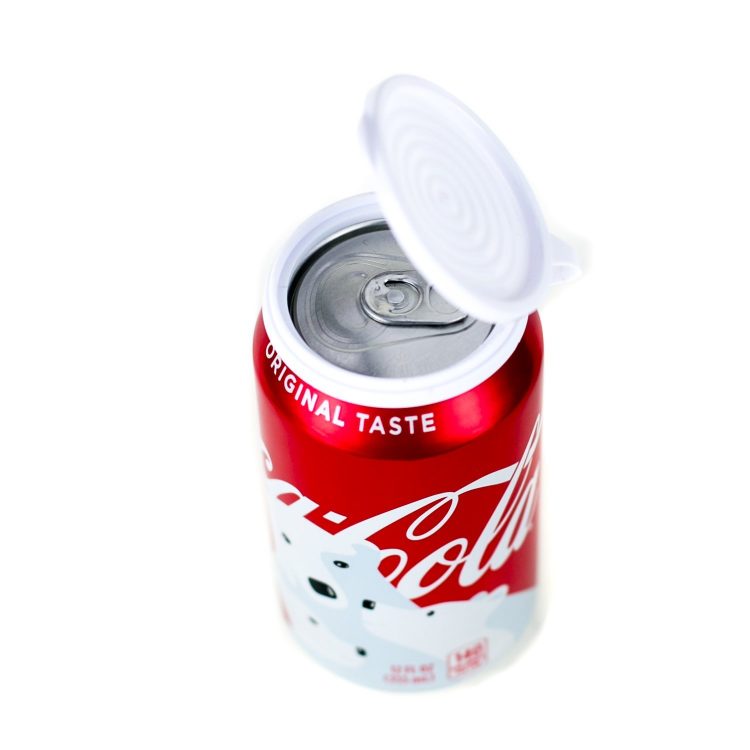 If you have someone in your home who, like me, has an open can of their favorite beverage just about all the time, Smarter Seal Soda Can Lids are a perfect item to slide into their stocking. Lids will keep out pesky bugs, help prevent messy spills, plus keep carbonation fresh a little longer. Smarter Seal Soda Can Lids are a great, inexpensive gift that they didn't know they needed!
Smarter Seal Soda Can Lids are available at Amazon

Cupcake Surprise Series 3 Minis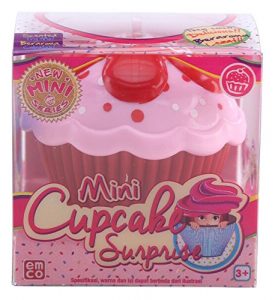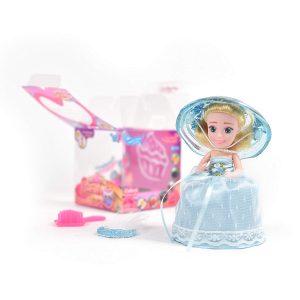 Scented, Mini Cupcake Surprise ohh yes please! Kids are on this hot new Surprise craze, and this little gem takes the cake! The muffin turns into a sweet smelling Princess or a Bride, whichever catagory you choose from. Currently 12 different Cupcake Surprise dolls available with 6 different scents to choose from, so collect them all. Let your scences pick for you, but I'll guarantee you can't just pick one! With so many choices to pick from, strawberry, vanilla, grape, lemon and caramel, how could you just pick one? Ok, now that i'm hungry from smelling this little gem, go grab yours today.
Available on Amazon

Wild Republic Stuffed Animals

Need to get something off of your chest? How about putting it right on the chest of a personalized stuffed animal?! That's right, you can create a customized message and they'll print it on a t-shirt or bandana that fits on the stuffed animal of your choice. How awesome would it be to have a gender reveal with your very own personalized stuffed animal. Not only does Stuffed Safari have animals galore…but you can choose from wild safari, just for baby, personalized and of course buy in bulk for that special occasions. Don't forget about the "Jumbo stuffed animals, tiny stuffed animals, and all sizes in between can be found at Stuffed Safari. Pink plush, purple plush, blue plush, and almost any other color of stuffed animal you might need is just a short search away. Thousands of stuffed animals, hundreds of different species, one awesome website for all of your plush needs."
Roar on over Stuffed Safari

IdealLean Protein Shake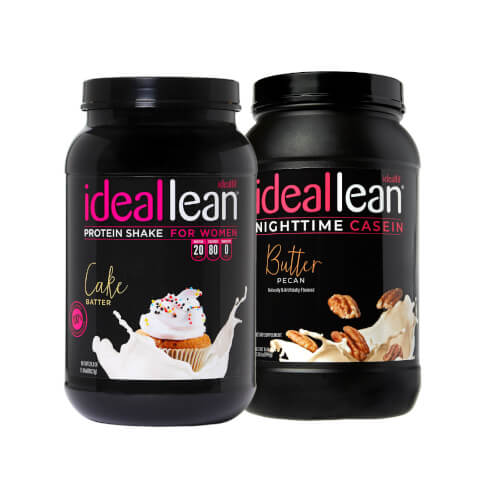 Taking a daily Protein Shake helps in decreasing body fat, and is commonly used to promote weight loss. However, finding the right brand and taste is the key. IdealLean Protein has many different flavors available that are actually really delish! My favorite is the peaches N cream flavor. From chocolate brownie, vanilla, coconut, caramel, cake batter, mint chocolate, peaches & cream, to unflavored, the options are endless. If you're looking for "high-quality protein around the clock to support your lean muscle goals. IdealLean Protein is great for after workouts and throughout the day, helping provide 20g of whey protein isolate. IdealLean Nighttime Casein is the ultimate evening solution, providing 24g of casein protein to fuel your body while you sleep. It also includes L-Theanine to promote relaxation, helping you rest up! Now you can grab both of these protein powders together and SAVE at the same time.
Available now at IdealFit