Zap Zap Kindergarten Math is so much FUN! You probably are thinking math? fun? My answer is yes! As I mentioned in a previous post, I loved math growing up. If this would have been available for me at such a young age I probably would have played it as much as possible. Back then there were not even cell phones let alone apps, so I am happy that I can share this with my granddaughter Emma and eventually my grandson Zak.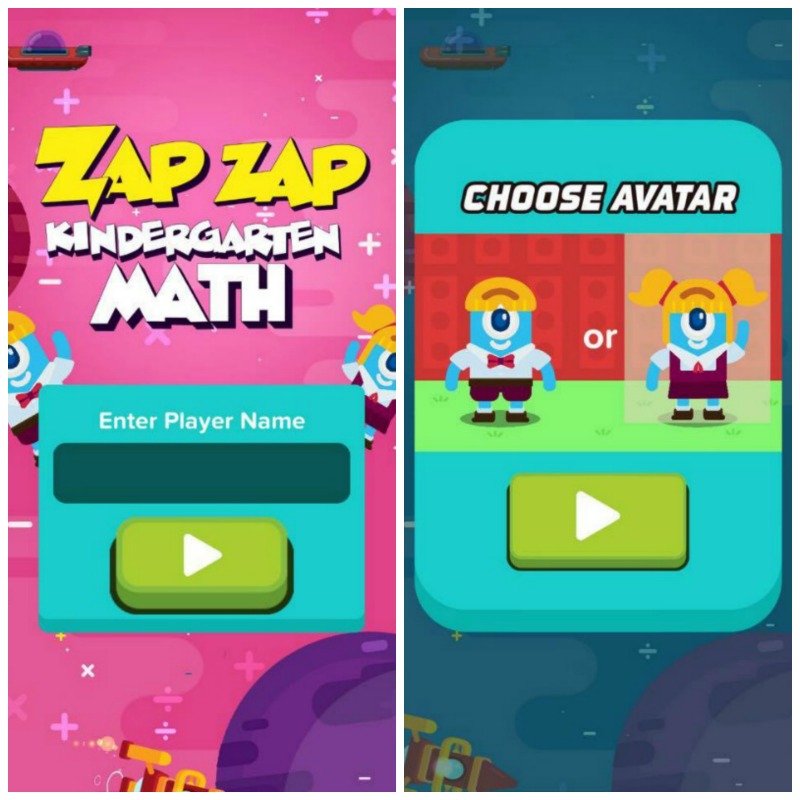 With this inexpensive app your child ages 3-6 years old or older if they are struggling in this subject is a fun way to learn more about the subject. The great part is that they will be having fun while learning. You can purchase the app at Apple App Store: goo.gl/DnSQab or Google Play Store: goo.gl/w6hvNw.
In this game once you have purchased it for a small price of $2.99 at the time of writing this, you will enter your child's name, then it asks for a parent to swipe with three fingers to enter their email for security purposes. Once you have done that then the game loads and the fun starts.
Educational Advantages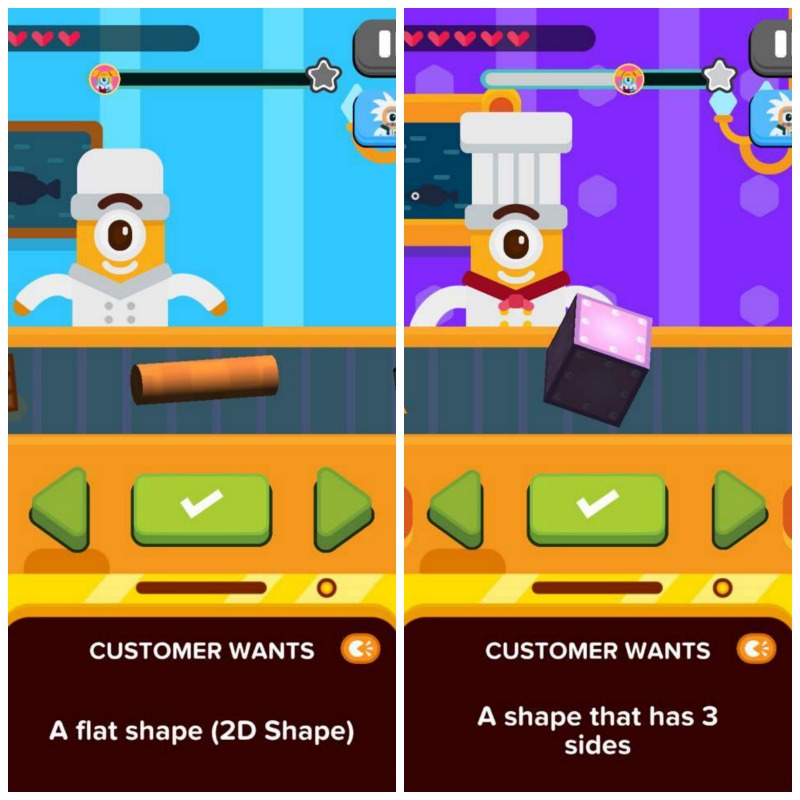 FEATURES:

• Aligned with international math curriculum, including the Common Core State Standards (US). Perfect for elementary school kids or homeschool kids!
• Fast-paced and motivating math practice program
• Adaptive function adjusts the difficulty level of each game to suit the player. This way your older child will not get bored and feel that the game is too immature for them. I also LOVE that in the game they do repeat questions for instance "a shape that has 3 sides" and it is a piece of pizza, then before that level is over it is asked again. Repetition is important in children, especially at this age level.
• Your child will earn jigsaw puzzle pieces as a reward for every achievement. Assemble all the pieces to complete a phase! once they do they will uncover a picture.
• There is gameplay narration: math problems are read aloud to players for better understanding which I love because sometimes children aren't able to read everything at this age. The narration is easy to hear and understand.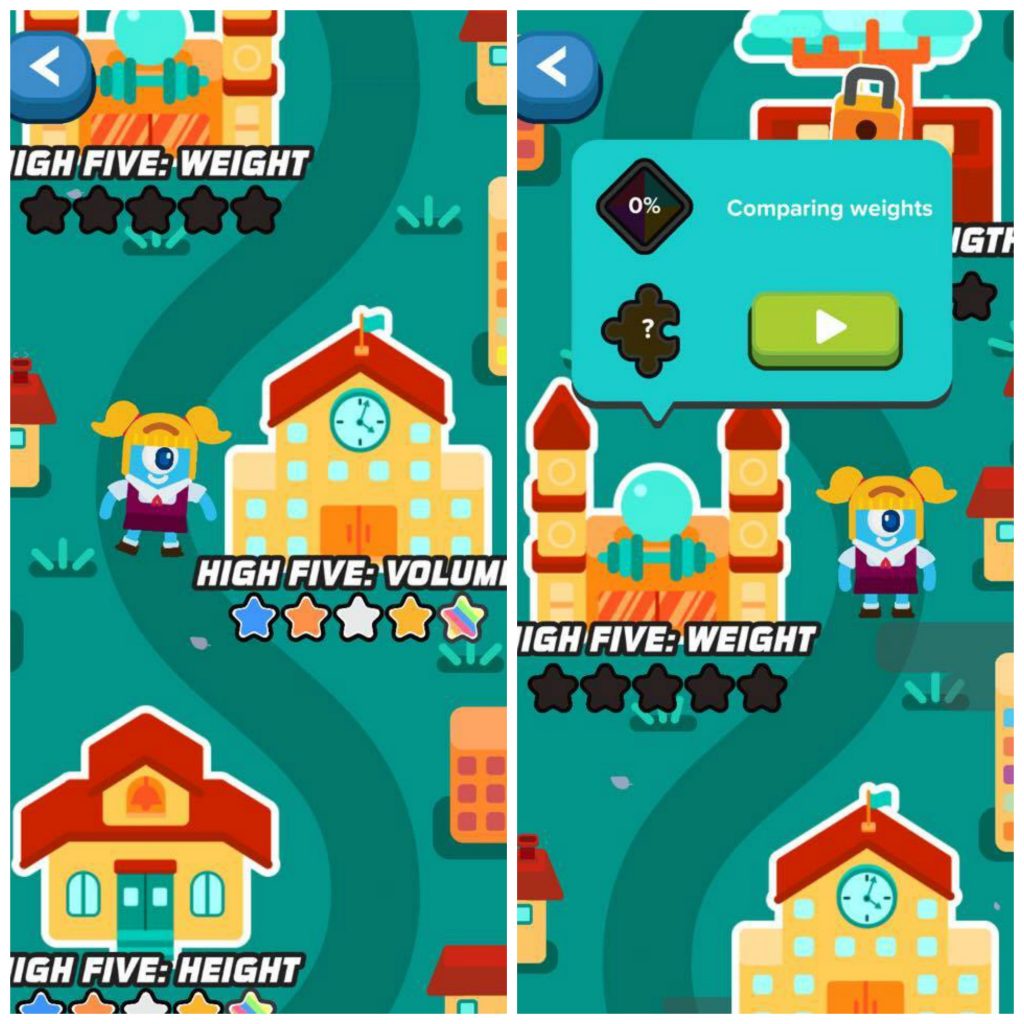 • 100% Ad-free, there is NO interruption of your child's playtime and learning. Another advantage. The games that they have in the apps, many have ads that by accident a child hits with their finger or thumb and end up in a different area that wants them to download another game. One of the big reasons I have my password to the app store password protected, otherwise I would be paying a lot of money on games that were not wanted.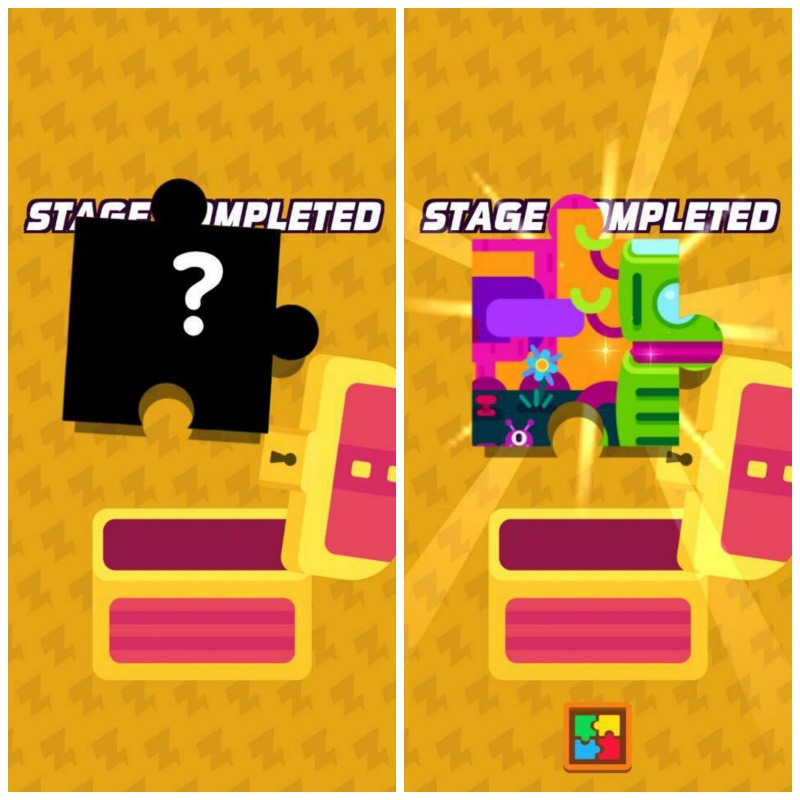 Zap Zap Kindergarten Math EDUCATIONAL CONTENT:
Zap Zap Kindergarten Math is developed by a team of experienced developers and educators to bring you the best in gameplay and math content. We have been piloted in 130 schools and counting! Zap Zap Kindergarten Math includes a comprehensive suite of learning games that cover the most important principles of early math education:
Players learn to:
• Develop number sense
• Count to 100 by ones and tens
• Count forward and backward from a given number
• Compare 2 numbers as greater than, less than, or equal
• Understand mathematical equality
• Solve simple addition and subtraction equations up to 20
• Fluently add and subtract within 5
• Differentiate two objects in terms of physical attributes; i.e. size, height, etc.
• Identify shapes as two-dimensional or three-dimensional shapes as two-dimensional or three-dimensional
• Compose larger shapes out of smaller shapes
Our challenges are divided into the following:
• Number Sense & Recognition — Know the number names and the counting sequence. Count and identify the number of objects
• Plus & Minus — Understand addition as a concept of putting together and adding to, and understand subtraction as taking apart and taking from.
• Shapes & Measurement — Identify and describe shapes and measurement of physical attributes. Analyze, compare, create, and compose shapes.