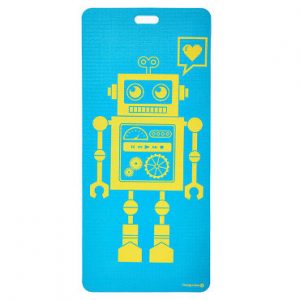 It's never to early to start working out with your kids. Starting kids on exorcise early will set them up for a healthy life into adulthood. Many children love to mimic what their parents are doing, so if you're a yogy and your children are looking to work out with you now they can. With school starting back up Yoga can really help them with coping skills for a new
school year.
Yoga can really help calm children's back to school jitters. Doing yoga will calm their inner self and also help to stretch out the stress and worry of the day. It can also help your children calm down from the excitement of the school day as well. My kids come home from school bouncing off the walls. Yoga helps them bring it back down to a level 4, instead of a level 8. They really love to have a quick yoga session together. It's like sitting together to read a story at bed time.
One of our favorite poses is the Child's Pose. The Child's pose is easy and I love that it's one we can easily do together. Sitting in Child's Pose stretches the back and shoulders. Child's Pose gives your child a sense of shelter and self-care. The world is chaotic and the emotions can get too heavy. Sitting in Child's Pose can feel protective and comforting.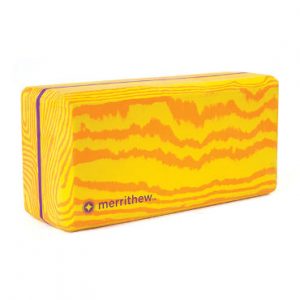 Try It: Starting on hands and knees, sit back on your heels resting your forehead on the ground with arms outstretched or alongside the body. Close your eyes and notice a sense of relaxation and comfort.
Merrithew.com has some amazing childrens yoga tools to help your little one really embrace the yoga life. Children love having their own yoga mat and workout equipment, it really helps them become more engaged. With These child sized yoga equipment they can really go from a beginner to a expert.
Children, like adults, have different tastes in what they like. With Merrithew's large choice of children's Yoga equipment, there is bound to be something your children like.
Connect with Merrithew
Facebook | Twitter | Shop