Being in prison is an incredibly stressful time for incarcerated individuals, but it is also a difficult time for the spouses and families of that person. You are responsible for a lot of new things when your spouse goes to prison, like paying for the commissary, criminal appeals lawyer fees, and handling all home and family responsibilities on your own. If your loved one is incarcerated and you are looking for ways to cope, here is some helpful advice.
Focus on Your Health
Having a spouse who is incarcerated can take a serious toll on your mental health, so during this time, it is especially important that you focus on your mental health. When our mental health declines, we are more likely to make poor decisions that affect our physical health. You may turn to fast food, alcohol, cigarettes, no exercise, and more, which in the long run only increase your stress and anxiety.
Instead, make sure you are prioritizing healthy habits to maintain your physical and mental health. One very easy way to get your mind off of what is stressing you out is to do light exercise like walking. Improving your mental health doesn't mean you have to start running five miles a day, it can be as simple as taking a stroll around your neighborhood. Walking has been proven to improve memory, reduce stress, and it is a good alternative to addiction.
Make sure you are being conscious of how often you turn to substances to relieve your stress. These will only make you feel better temporarily, and often they only make your mental health worse.
Find a Hobby
You are probably going to have a hard time keeping your mind off of the situation and your spouse for a long time, especially at first. It is important to find things to fill your time so that you are distracted even for a few hours a week. With the extra time you probably have now that it is just you, picking up a new hobby is an easy and healthy way to divert your attention. If you have a hobby that you enjoy already, start making it a priority and work on it every day or at least a few times a week.
Here are some ideas to get you started on your new hobby:
Drawing and painting

Ceramics

Gardening

Reading

Writing

Scrap-booking

Nature walks
Do Some Volunteering
If you are looking for something to fill your time and distract your mind but can't find a hobby you are super interested in, volunteering is a great option. Not only does volunteering give you something to do, it will also make you feel really good about helping others. Volunteering is also a way to take something negative in your life and turn it into something positive. You can build great relationships with those you are helping and the other volunteers.
Find a Support Group
You aren't the only person going through having a spouse who is incarcerated right now, and discussing your feelings and emotions with people who are going through the same thing can be very therapeutic. There are a lot of support groups for spouses of incarcerated individuals where you can discuss your unique situations and get help and advice. These support groups have people in the same position, as well as individuals who have been through what you are going through and can offer their do's and don'ts.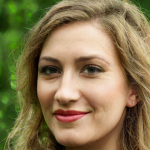 Roni Davis is a writer, blogger, and legal assistant operating out of the greater Philadelphia area