Joovv Launches the First Full-Body/5 Minute In-Home Professional-Grade Light Therapy Device

Flowers and candy are a nice gesture for Valentine's Day, but this year why not give that special 'mom' the gift of beautiful skin!

The innovative designers of Joovv recently introduced their Joovv Light Max, the first-ever, in-home red light therapy device designed to treat the entire body with professional-grade power.

Currently, most at-home light therapy devices are handheld and can only treat a small area of the body at a time. You are required to treat the desired area for roughly 20-30 minutes in order to see results. But few of us have time to sit and treat each individual area, so typically the results are often less than what was expected.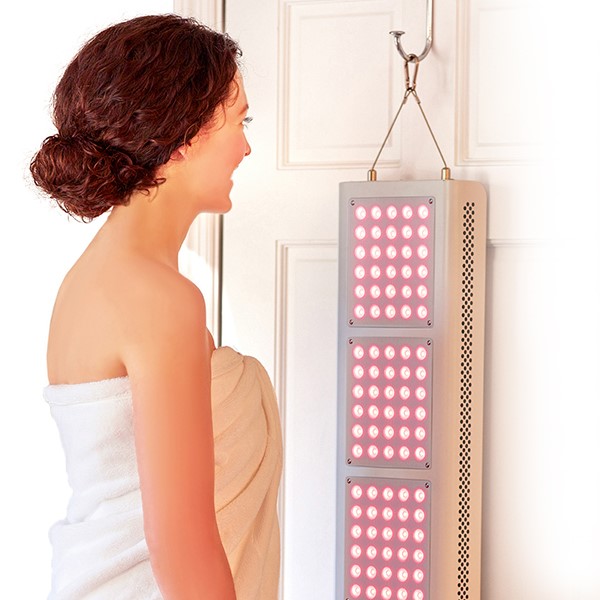 Joovv – https://joovv.com has optimized the Joovv Light Max in size and power output so that consumers can treat a significantly larger area of the body in only 5 minutes. It delivers over 3 Joules of therapeutic energy per minute across an area of about 6 ft. by 4 ft. And with the ability to hang the device from an interior door, at-home light therapy has never been easier.
The Benefits of Joovv Red Light Therapy:
Reduces fine lines, crow's feet, forehead
Reduce redness and broken capillaries
How does Red Light Therapy Work?
Our cells are essentially given an energy boost when they absorb light, specifically red light wavelengths at 660 nm. Studies have shown this energy boost enables our cells to do what they were designed to do at a faster rate – up to 200%! This includes functions like removing waste and toxins, collagen production, and repairing tissue. Red light therapy has been approved by the FDA and its effectiveness has been studied throughout the world. The most common wavelengths used in research are 630 nm and 660 nm, which is why Joovv designed their red light devices to emit energy in a tight spectrum of 660 nm.
She will love you for this gift of great skin!
You can purchase Joovv Red Light Therapy at https://joovv.com