The Internet age we live in today has made it very important for every parent to ensure that their kids are always protected from potential threats in the online world. Although ensuring online safety for kids can often be a pretty overwhelming task, it is of paramount importance. Let's go through the top 7 steps you can take to ensure the safety of your kids on the Internet.
Educate yourself first and then teach your child
Often banning the kids from certain websites would only encourage him/her to check it out somewhere else later. Instead, you must educate your kid to stay safe no matter which website he/she visits. For instance, urge him/her to never post any personal information on the internet, as people he/she may be talking to may not be real. You must acquaint yourself with all such dangers first and then set an example for your kids to follow.
Install some family safety software or Internet filter
Usage of family safety software and Internet filters is becoming very common for filtering out dangerous content on the Internet these days. Normally such tools also come equipped with remote monitoring, time management, reporting and keystroke recognition features to provide parents a better hold over their kids' Internet activities.
Educate kids about the basic identity rules
You must teach your kids to never post any photos of themselves online, and never to give out their school names, personal information, phone number, address, name etc. to any stranger.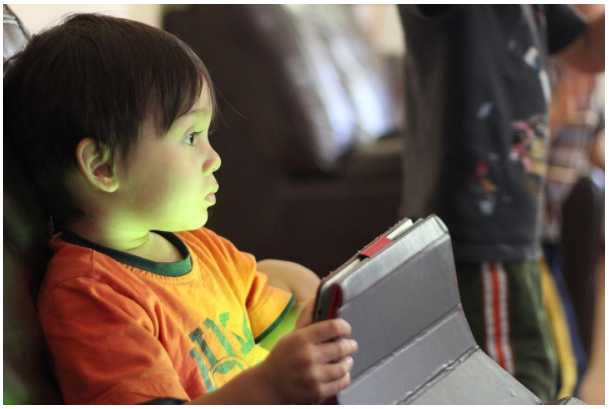 Be aware of the potential dangers of the websites your kids visit often
Well, prevention is always better than cure. Whether your kids use Facebook, Instagram, Twitter, Pinterest or any other social networking portal, you must learn about the dangers they might get exposed to on all such platforms. Once you become aware of all such vulnerabilities, you must educate them and warn them about potentially dangerous situations.
Manage the time spent by your kids on the Internet
Setting Internet time schedules for your kids, as well as the kind of websites they're allowed to visit, can help you ensure their safety in the cyberspace. It's important to not let them have a free reign as it'll reduce the chances of them getting exposed to any inappropriate content.
Work on a relationship with your kids wherein they communicate freely with you
Trust and open communication are two very important things in any parent-child relationship. Your children should know what's expected of them and about your concern related to their online safety. When you maintain a healthy relationship with your kids, they'd freely tell you whenever they receive any inappropriate e-mail, or are approached by some stranger or some bully on the Internet. Your kids should never feel that they'd get into some kind of trouble by telling you about such incidents.
Avoid having any computers in children's bedrooms
Children will feel less inclined to access and view anything inappropriate on the Internet if the laptops and/or personal computers are kept in the open areas of your home.