"Each time you happen to me all over again" – Edith Wharton.
Do you know how it feels when the smell of their hair, the warmth of their touch, and the peace in their arms gradually grow on you?
Their presence almost feels like a necessity. Don't you think this unconditional bond needs to be celebrated, every moment? What better occasion than an anniversary to cherish your everlasting relationship?
However, every year, the same questions about the anniversary celebration pop up in our minds.
Coming up with some clever anniversary date ideas that are unique and heartwarming can be a daunting task. Still, wondering how to celebrate a anniversary? If you and your bae have been together for a while and want to make this anniversary special….but don't know how? Then, I'm here with some ideas to celebrate anniversary, that will blow your partner's mind. This anniversary, say no to the classic dinners and movie dates, and try being an off-the-charts romantic.
Revisit Your Wedding Memories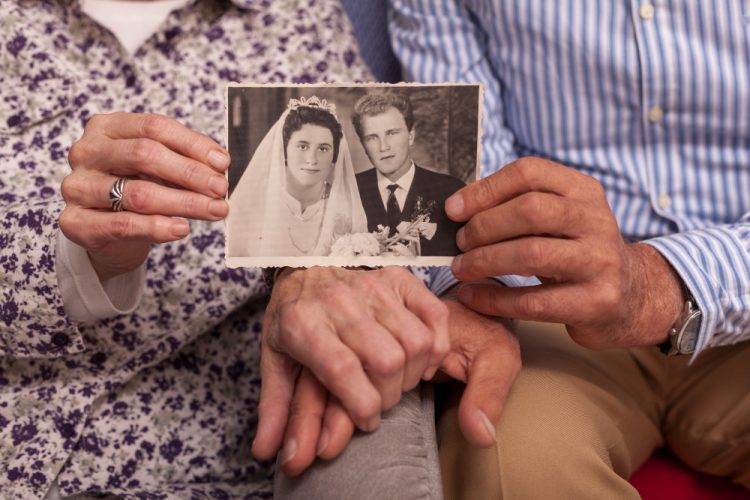 Your wedding memory is something that is really close to your heart. The day when you said "I Do" to each other and exchanged vows to spend the rest of your life together, the very moment you promised to have each other's back through sickness and in good health.
Wouldn't it be perfect to revisit those beautiful wedding memories once again?
When the years start rolling by your wedding memories also take a spot on the dusty rack of your brain. You slowly seem to forget the energy and time you spent planning your big day and how much you enjoyed the whole process. Your anniversary will be the perfect occasion to remember your long-lost wedding memories.
Revisit the wedding venue, you will definitely have some heartwarming memories attached to the place. Take a simple walk around the grounds, or plan a romantic dinner date at the same venue if they have restaurant facilities. You could make your anniversary more memorable by renewing your wedding vows or going through the wedding photographs. If you want, you can make a lasting impression on your beloved's mind by capturing the true essence of your wedding with a wedding portrait artist.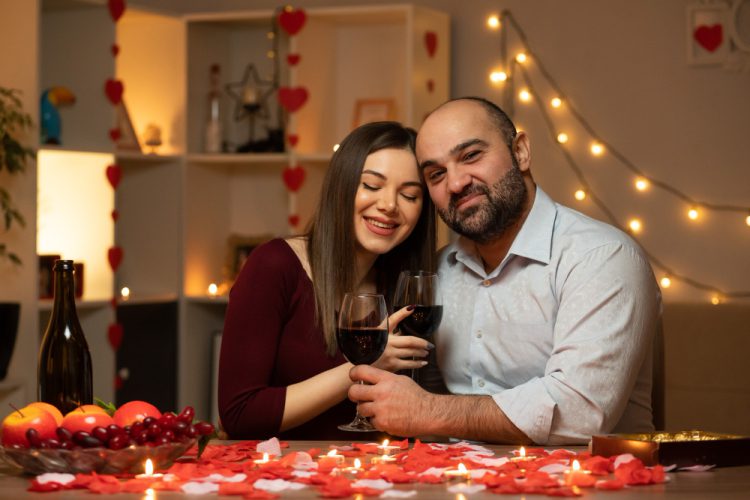 Your first date will always be special to you, by all means. There is nothing more wholesome than getting a chance to re-live your golden dating days. If you are running out of ideas to celebrate your anniversary, why not try and recreate your first date together?
Go back to the same spot where you both enjoyed your first date together. To make it even more memorable, you can arrange for a special setup and a candlelight dinner table. Go for some romantic decor to set the perfect mood for the date. If your partner is a foodie, then arrange for some delicious food they love. Plan out a special anniversary gift to bring that smile to their face. Reminisce about how it all started, stroll on those streets hand in hand, and think of how far you have both come on this journey.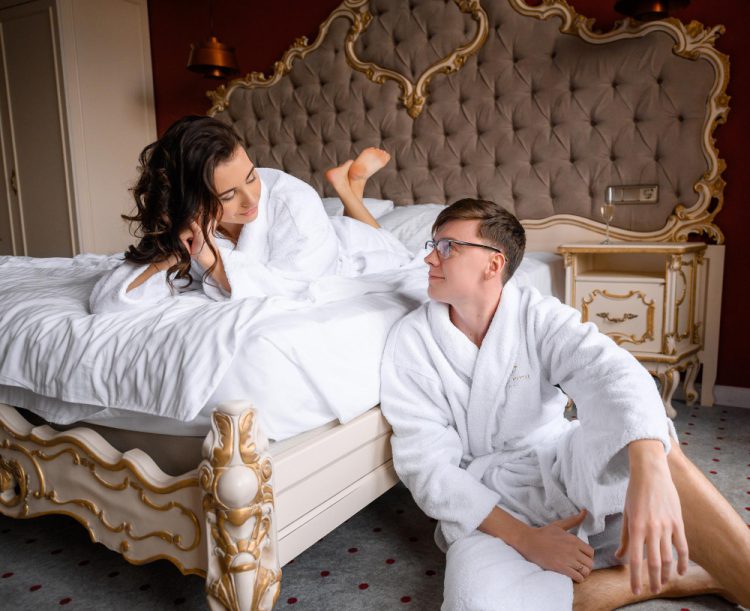 Life keeps going on, and in all that hustle-bustle you often don't get many chances to spend quality time with your beloved. Taking some time off with each other can be the best way to reconnect with your partner. If you have very little time in hand to plan for an entire holiday, then planning a last-minute anniversary gift like a romantic staycation will be one of the best ideas for celebrating an anniversary.
When it comes to a staycation, you can explore plenty of options. Be it a yoga retreat, an adventurous trail, a beach day, a spa retreat, or a mini staycation, choose a getaway you and your partner have always wanted to explore. When going for a staycation, consider staying at a local hotel, that's when you'll be able to explore the place at its best. If you are an outdoorsy type of couple, then plan or go for a street food exploration. If you are a couple who loves it indoors, then you must definitely opt for a stay that has a pool and other indoor amenities. This will make your stay all the more interesting. A staycation will be the ideal way for you both to know what you've been missing out on for so long.
Celebrate With Family and Friends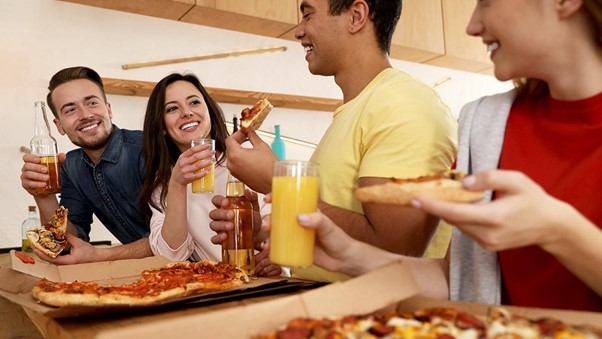 When two people marry, they form a union of two families rather than just two individuals. This anniversary celebration idea will be the best way to bring together all the people you love on your special day. Plan for a personalized event where everyone can come together and celebrate comfortably. You can take some extra effort and plan a late-night dinner for everyone.
If you are looking for anniversary ideas at home, set up some fun indoor games to keep your guests entertained. If you want to have an intimate affair, you can even plan a pajama or pizza party with your humans. An anniversary is a special milestone for every couple, and there's nothing like having your loved ones around to celebrate it with. Amidst all of the ideas to celebrate anniversary, don't forget to take some time out for just the two of you!
Ending Note
Anniversaries are special as they help you reflect on how far you have come with your partner. It's your chance to celebrate the eternal love you share with them with these ideas to celebrate anniversary. The fact that the two of you have been together for so long is reason enough to make the occasion extra special.