When you're on the road, it's important that you take all the precautions possible when it comes to your safety and that of everyone in your car. Driving as a family nerve-racking with the little ones in the back, but if you take these tips with you on each ride, you should certainly keep yourself and your loved ones safe. Here are some tips to keep your family safe on the road.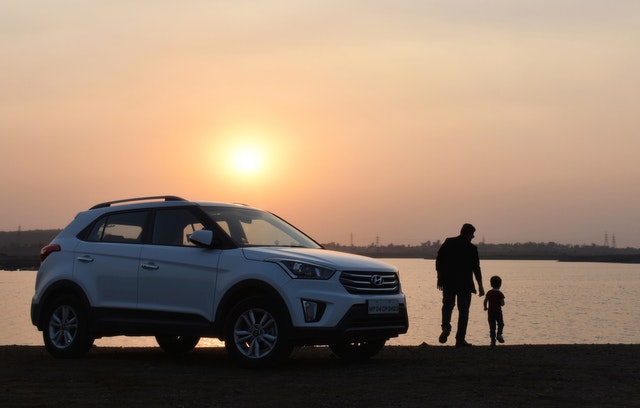 Make Sure Everyone's Buckled Up
Before you put the key into the ignition, always check that everyone in the vehicle is buckled up. There will be times where you've secured your children, and they've somehow managed to undo their belts as you've dealt with another child or go into the driver's seat. Just a simple check through the dashboard mirror is essential, and it's also good to keep an eye on the belts using the dashboard if it's something that flashes up when unbuckled. It's this attention that is going to help reduce any representation for personal injury that you might need when on the road. If you're making sure everyone is secure before you start driving, it's one weight off your shoulders knowing that if you did get into an accident, everyone is fastened in properly. There's also child-proof seat belts that you can get for younger children.
Have Small Children Within Clear View
It's always a good idea to keep small children within clear view of you, so for babies, make sure you have a handy mirror where you can see from your dashboard mirror. You also want to be watching over them at any point that you can because if they're quiet, then that might be a sign that something's going on…or you have very well-behaved children. It's also nice for your children if they can see you clearly and not just the back of your head.
Watch Your Speed
Watching your speed is important because there's a lot of us that can push the pedal down a little too much and forget where we are. Remember to check your speed at all times and to check how fast or slow you should be going to a new area that you might not have traveled to before. If you have problems keeping an eye on your speed, then there are plenty of apps and technology out there to help remind you.
Keep A Safe Distance From Other Cars
A safe distance is essential when you're driving because sometimes you can forget to keep your distance. You should be able to see the car in front of you, in its entirety and ideally, you want a car's worth of distance in front of that. If you can't see their rear-end license plate, you are way too close. Keeping your distance will prevent injury if ever you need to do an emergency stop. Or if the person in front of you had to do the same thing.
Keep your family safe on the road at all times with these tips.