A bathroom remodel is a huge undertaking. Therefore, before you start tearing yours down, you need to do some research. This will save you money and time, so that you do not end up with a worse bathroom than your current one.
Image Courtesy of peakonebuilders.com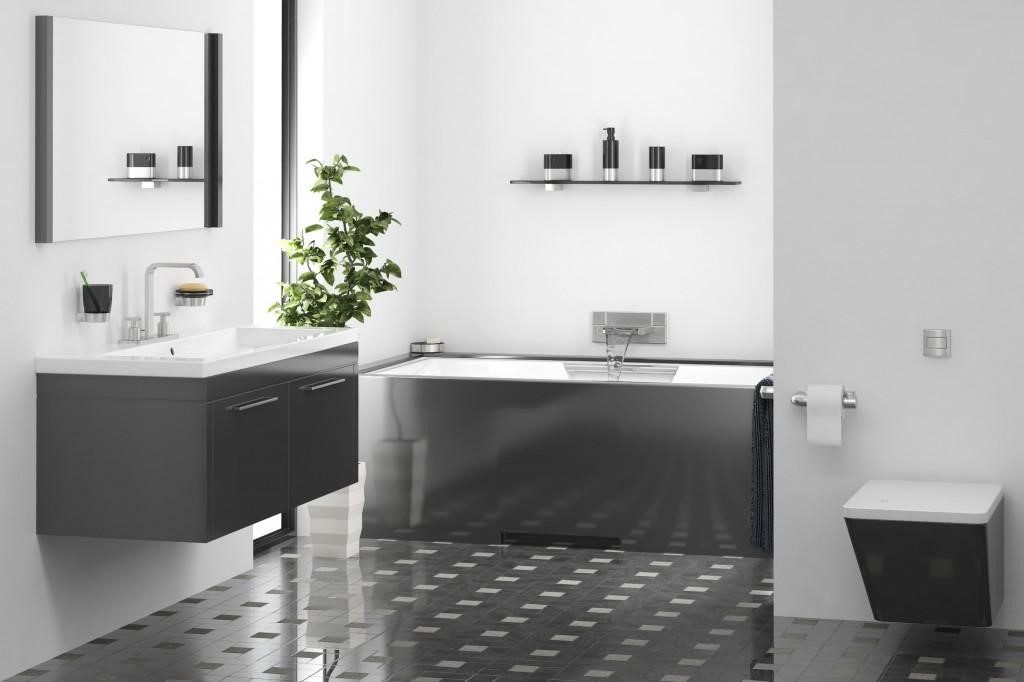 Here are some things that you should know before remodeling your bathroom:
Tile floors
When choosing tile floors for your new bathroom, you can choose either non-slip tiles or easy-care floors. If you want floors that are easy to care for, you should buy non-glazed or porcelain tiles. Stay away from porous tiles that are made from natural stone – such as limestone – because they absorb spills and stain over time. On the other hand, if you are more concerned with floor slipperiness, you should opt for textured tiles. These will be easier to stand on when taking a shower, preventing bad accidents.
Wiring
When doing bath remodels, most homeowners do not think about the wiring. If your bathroom has the same old 15-amp wiring from when it was built, you should really think about upgrading it. Years of using high-power hair dryers will not be kind to your bathroom. Therefore, you should not just change the power outlets; replace your wiring with a 20-amp circuit, which will allow you to use multiple appliances without any problems.
Make room for toiletries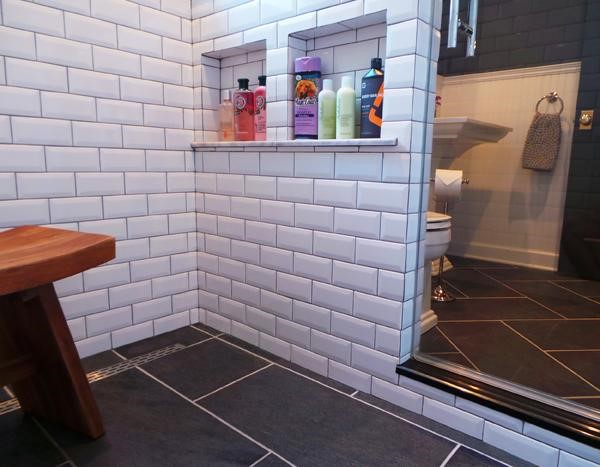 Image Courtesy of appleadaybeauty.com
Instead of using old-fashioned over-the-showerhead organizers, you should consider having recessed cubbies in the shower to save on space. This way, you will not be taking up any extra space, and your toiletries will have a permanent home. You can design the recessed cubby to minimize tile cuts so that wastage can be avoided. You can make an extra cubby at knee height for your kids, allowing them to reach it on their own.
Warm up your floors
You no longer have to hop from foot to foot while waiting for the shower to warm up. You can include radiant heat beneath your bathroom tiles to make them nice and toasty. You do not even need to have it on the whole floor; just install an electric mat to enhance your existing bathroom heating system. Because it may take as long as 40 minutes to warm up, you can use a programmable thermostat to warm it up before your alarm clock goes off.
Get a bigger water heater
If you are thinking about adding a multi shower or soaker tub, you need a larger water heater. Tank-style heaters are usually labeled with FHR (first hour rating), which is a measure of how much water it can produce per hour. To get the right water heater for your needs, you should calculate the bath water used by your family every morning. Once you figure this out, you can budget for the best water heater that meets your family's needs.
Modern bathroom faucets
In any bathroom remodel, faucets are the most important things. They are available in a wide array of shapes and finishes, giving you more choices. With options for water conservation and interactivity, today's bathroom faucets provide homeowners with more convenience. What should you consider when choosing a faucet? Your budget, bathroom size, and faucet quality should be taken into consideration. Nowadays, people want bathroom faucets that are high end and very modern. If you are looking for luxury, and you pay attention to minute details, Maestrobath faucets are the best option.
As you prepare to transform the look of your bathroom, you should ensure that you hire the best person for the job.