Finding something that is incredibly useful to new parents, is at the top of my list! Be it for a new baby, or for the holidays. I want to find something to make their lives a little bit easier, I know how stressful and hectic it can be with a new baby. Thinkbaby is an amazing company that I stumbled upon recently and they have some amazing products, the one that stands out the most is their Baby Feeding Sets.
The entire set is FREE of BPA, Phthalates, nitrosamines, lead, PVC, PET, Melamine and any other biologically harmful chemicals. That is quiet a list of things, isn't it? It is completely essential that we try to protect our babies and ourselves from anything harmful. I am constantly making sure that my children do not drink from or eat off of anything that could potentially be harmful. Until I became a parent, I had no idea there were so many things. I guess you tend to overthink and luckily with this product Thinkbaby did the thinking ahead of time for us.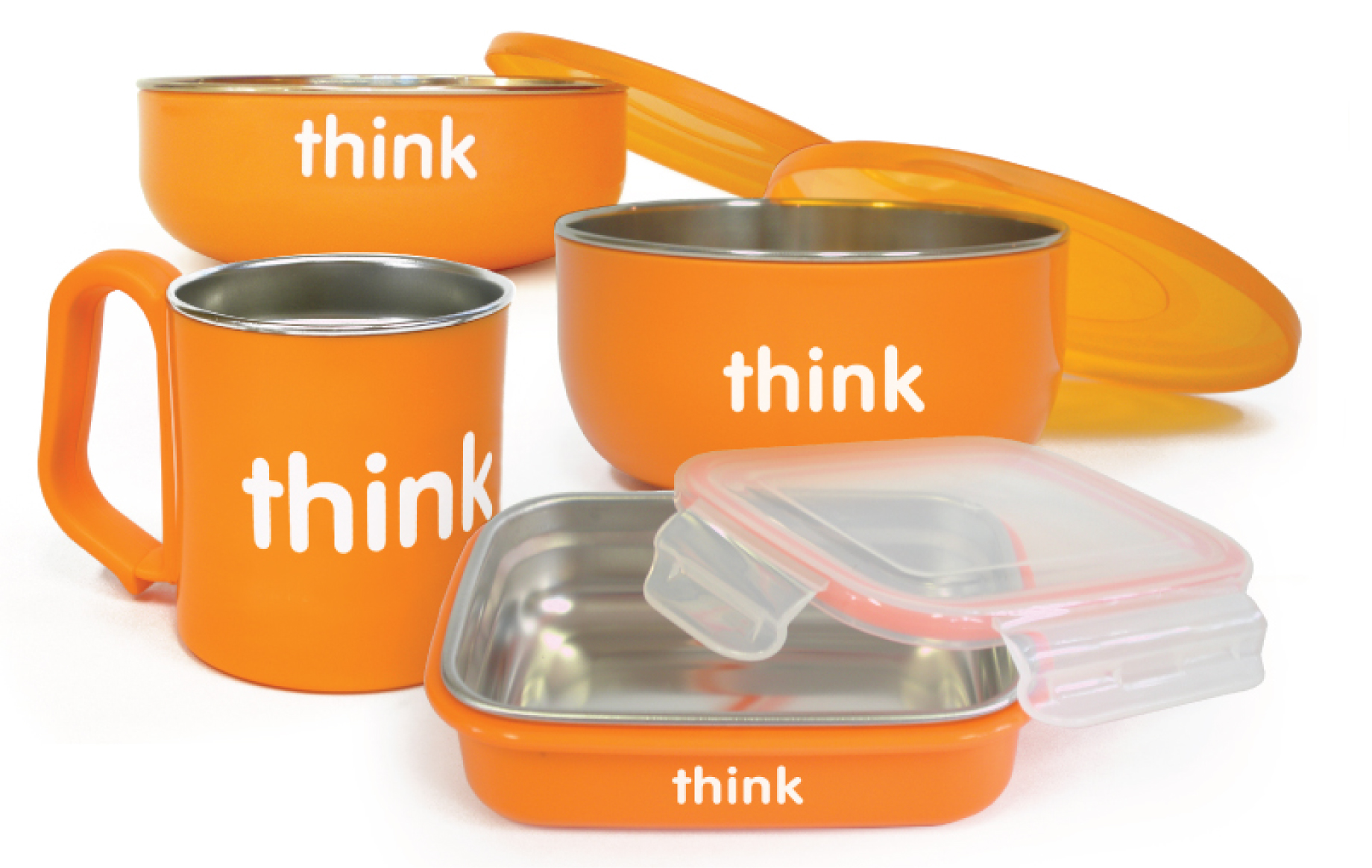 Included in the Baby Feeding Set from Thinkbaby is a bento box, soup bowl, baby bowl and a kids cup. The cup has a neat clip that will attach to purse or diaper bag strap. The bowls are perfect for early eating and they have color coordinated lids that make them easy to find in the fridge. The box has a very durable lid, I have put soup in it and shut the lid and threw it around, nothing is coming out of that lid. Makes it perfect to toss in your diaper bag no matter what you have stored in there for lunch.
Thinkbaby has come up with an amazing product that has a metal liner with a plastic on the outside making it highly insulated. The lids make them easy to find not only in the fridge but in my catch-all lid bowl in my cabinet. These are high quality products that I trust to have around my children, and you will too!
You should take the time to check out the Thinkbaby site, you are bound to find something for that new parent in your life this holiday. I highly recommend the Baby Feeding Set for its high quality. Even once your kids grow out of needing these, they still are very useful to have around. So just because your children are grown, does not mean these items are obsolete.
Connect with Thinkbaby:
Thinkbaby | Thinksport | Twitter | Facebook | Instagram | YouTube