When most people think of office furniture, the first thing that comes to mind is a desk and chair. While these are certain staples in any office, there is so much more to explore when it comes to furnishing your workspace. In fact, thanks to the ever-growing demand for unique and versatile office furniture, you can now find pieces that are perfect for just about any type of business. So whether you're looking for something chic and modern or classic and timeless, there's sure to be an option out there that will fit your needs.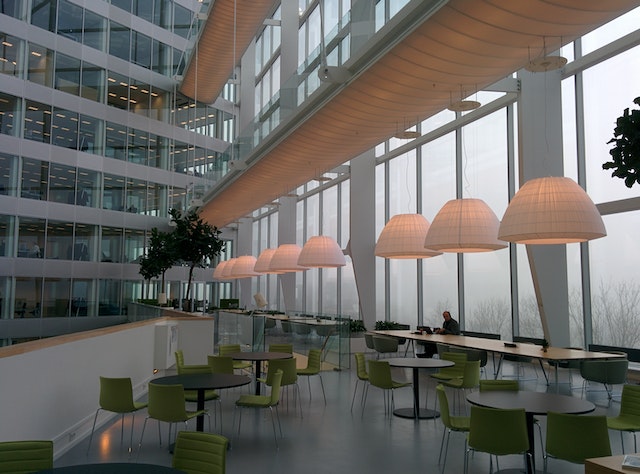 Reception Areas:
First impressions are everything, which is why it's so important to make sure your reception area is furnished in a way that reflects the type of business you're running. Opt for pieces like leather sofas and wingback chairs if you want to give off a more traditional vibe. Try incorporating sleek lines and muted colors for something a bit more contemporary. Regardless of your route, remember that comfort should always be a top priority–you don't want your guests squirming in their seats!
Private Offices:
If you're looking to create a stylish and functional space, private offices are a great option. When furnishing these types of spaces, it's essential to strike a balance between form and function. For example, you'll want to choose a desk that's both aesthetically pleasing and provides plenty of storage. Bookshelves are also necessary for any private office–they not only add visual interest but also provide a place to keep all of your important files and documents.
When it comes to choosing chairs, comfort is key–you don't want your employees to be uncomfortable while they're working! Ergonomic options are always a good choice, or you could opt for something with a bit more personality, like a velvet armchair.
Don't forget to add some finishing touches to really make the space your own. A plant or two always adds a touch of life to any room, and a few well-chosen art pieces can really help tie the whole look together.
Collaborative Spaces:
Collaborative spaces are becoming increasingly popular in today's workplaces, and for a good reason–they promote creativity and collaboration among employees. When furnishing these types of areas, it's important to choose pieces that encourage interaction. Tables with built-in power outlets are a must, as they provide a place for employees to charge their laptops and phones while they're working. Benches and sofas are also excellent choices for collaborative spaces–they offer a comfortable place for employees to gather and brainstorm ideas.
In addition to collaborative space furniture, you can buy one or two Phone Booths to provide a space for private phone calls. These are becoming increasingly popular in today's open-concept offices, and for a good reason–they offer employees a place to step away from the hustle and bustle of the office when they need to focus or make a confidential call.
Don't forget to add some fun elements to the space as well! For example, bean bag chairs are always a hit, or you could try incorporating some bright colors and patterns into the mix. The goal is to create an inviting and inspiring space, so let your creativity flow!
Break Rooms:
The break room is often one of the most used spaces in any office, which is why it's so important to make sure it's furnished in a way that promotes relaxation and socialization. Of course, comfortable seating is a must–try incorporating a mix of chairs, sofas, and benches. You'll also want to make sure there's plenty of table space for employees to spread out their food.
Break room kitchenettes are also becoming increasingly popular in today's offices. If your break room doesn't have one, consider adding a small fridge, microwave, and sink. This will allow employees to store and prepare their food in the break room rather than having to go to another area of the office.
Office Bathrooms:
The office bathroom is often one of the most neglected spaces in any workplace, but it doesn't have to be! A few simple additions can really make a difference. For example, try adding some fun and colorful towels–this will brighten up the space and make it more inviting. You could also add a small plant or two to help spruce things up.
In addition, be sure to stock the bathroom with all of the necessary supplies. This includes toilet paper, paper towels, hand soap, and air fresheners. By taking care of these basics, you'll make sure that your employees always have what they need–and that your office bathroom is always clean and inviting.
These are just a few ideas to get you started–there are endless possibilities when it comes to furnishing your workplace. The most important thing is to choose pieces that fit your unique needs and style. Then, with a little bit of creativity, you can create a space that's both functional and stylish!