If Jennifer Lopez has taught us anything, it is that age does not define how you look. The reality is the older we get, the more effort we need to put into how we look. No more jumping out of bed and throwing on a dress. You now have to pay attention to what goes into your skin and what you want out of it.
For women over 40, there are a few simple skin care routines you need to observe on a weekly basis in order to keep on defying the odds and most importantly staving off wrinkles and fine lines.
Choosing the right skincare products will depend on your skin type as well as your age. But whatever it is, you can't do without any of these:
Cleanse
You cannot escape cleansing your skin every day. While the type of cleanser you use might change, the principle remains the same. Cleansing your skin every night helps to get rid of excess oils, dirt and pollutants (and let's not forget makeup).
This essential step has to be a daily priority for women over 40, even more than it was when you were younger. Daily cleansing will help prevent clogged pores, and can help fight the effects of aging.
As you are probably used to already, you need to find the right cleanser to suit your skin type. We recommend a hydrating cleanser, as this helps restore moisture to the skin, which prevents excessive dryness.
Exfoliate
Exfoliating is the next step to cleansing. Contrary to what many people think, it is actually good to exfoliate your skin when you are over 40. However, even a good thing can be made bad if done in excess.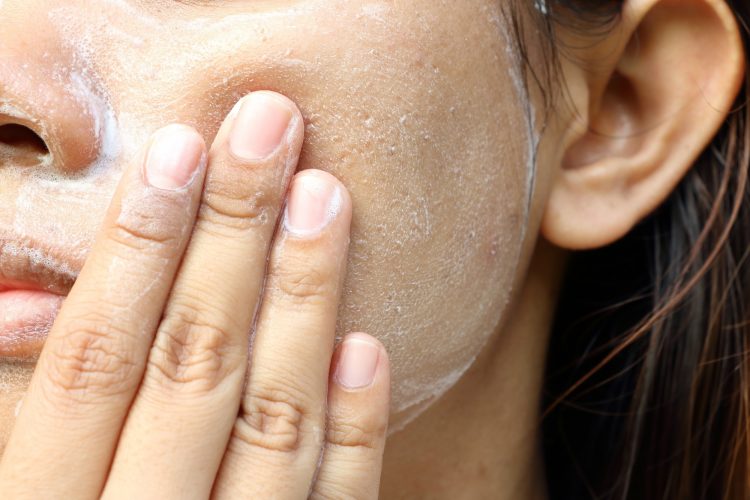 Exfoliating your skin once or at the most twice a week is enough to give it the sparkle it needs. If you have dry or sensitive skin, you would either need to exfoliate less frequently or find a natural exfoliant that will work best for your skin
When you are over forty it is important to get rid of dead skin cells effectively, so new ones can grow. Exfoliation does more than just clean the skin; it also increases blood circulation, which causes oxygen and nutrients to come to the surface. This is why your skin glows after you exfoliate.
Sunscreen
No matter how old or young you are, you cannot afford to do without sunscreen. We all know that sunscreen protects us from harmful UVA and UVB rays, yet we don't all take the time to apply SPF. Even if you don't get sunburn, that doesn't mean you aren't being affected by UVB rays, which actually penetrate deeper.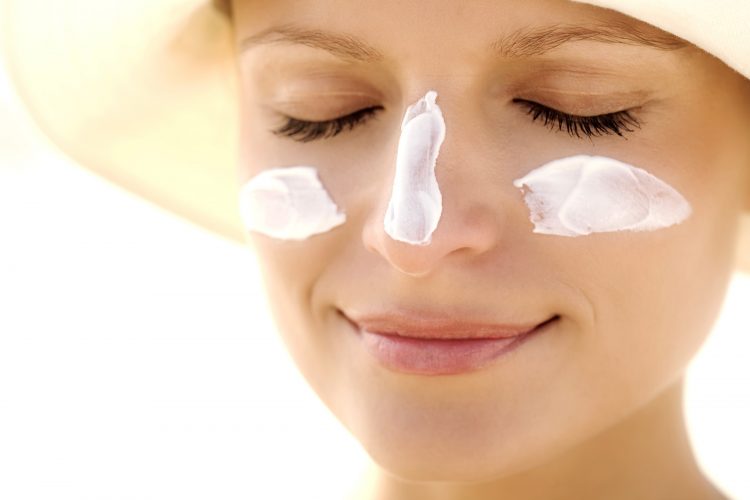 The effect of these rays range from wrinkling and premature aging, all the way to skin cancer. Not only is skin cancer the most common form of cancer in America, it will affect 20% of citizens by the age of 70.
The good news is that daily use of sunscreen (including on your face) will help reduce the chances of skin cancer and other skin problems. It is important to use SPF all year long, even during fall and winter. UV rays are harmful even when it is snowing, so don't let the weather fool you – always protect your skin.
Face cream
Face cream should be a standard part of your beauty regimen at every age. In your 40s however, you should be more particular about the type of cream you use. Gentle face creams work well with other products you may be using, while also being more diverse.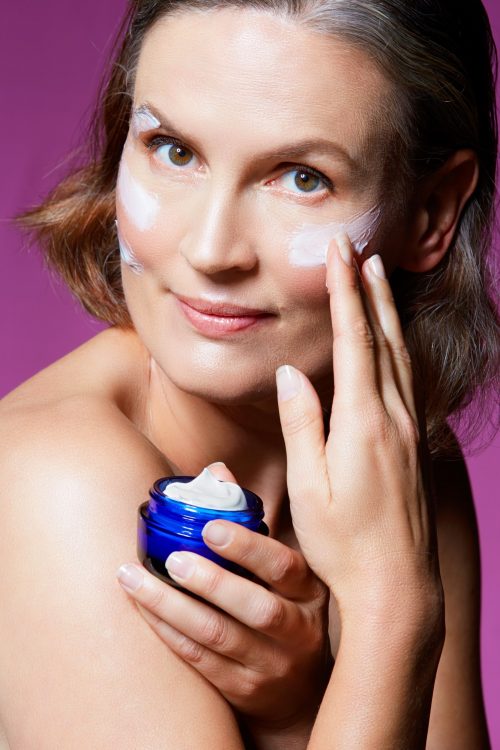 You should choose face cream that will help battle fine lines, wrinkles and other signs of aging. If you have any specific problem such as dark spots, find a cream that will target it. Nutrient-rich face creams will help protect your skin from the effects of pollution and other external aggressors, while also keeping your skin supple and rich.
Retinol
If there is one ingredient you absolutely need as a woman over 40, it is retinol. Retinol has been proven to help boost collagen synthesis and reduce collagen breakdown. This means that retinol helps the skin regenerate quicker, hence giving you healthier looking skin, while also reducing fine lines.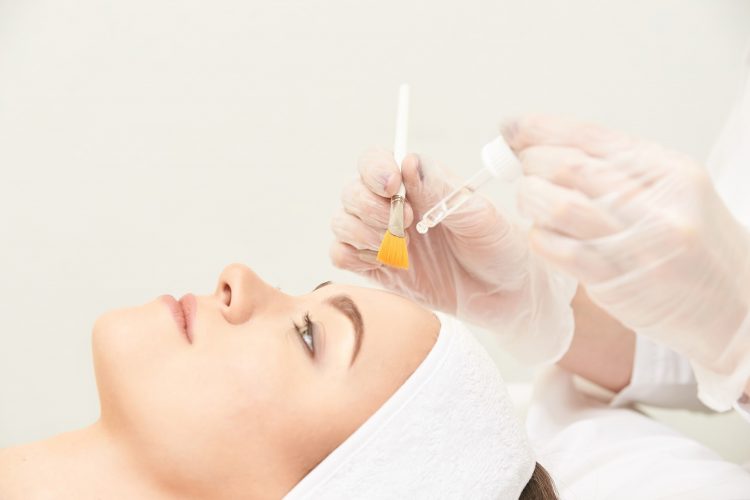 There are different skin care products with retinol, which can be used at different times of the day. Retinol in night cream is highly recommended, as it goes to work while you are under the least amount of stress, away from environmental pollutants and sun rays.
As beneficial as retinol is, it shouldn't be abused or it could cause irritation. Use only the recommended amount a couple of times a week.
Wrapping Up
There are other skin care routines you should consider or use when you are over 40, such as eye creams, oil and masks and serums. Luckily, some of these products can multitask, so you don't need a dressing table full of facials and oils.