You are expecting a new bundle of joy — and you are already overwhelmed by the doctor's visits, the baby clothes and toys, the diapers and the lack of sleep, which occurs on top of your existing responsibilities of work, cooking, cleaning and maintaining your social life. And now someone is telling you that, in addition to caring for a baby and maintaining your lifestyle, you need to send everyone you know pictures of your newborn? That's easier said than done.
However, there are upsides to sending traditional baby announcements through the mail. If you are trying to decide whether baby announcements are something you want to do, read on for some reasons why new parents still choose to send baby announcements in 2020.
Your Loved Ones Get Baby Pictures to Display
While pictures are more important in people's lives than ever before — with everyone carrying around a smartphone camera and snapping pics of whatever whenever they please — the truth is that displaying pictures offline can be quite the hassle. First, you have to sift through pictures to find your favorites; then, you have to send those digital files to some printing service; and finally, you need to wait for your pictures to be delivered, or worse, you need to go somewhere to retrieve them.
This means that even if you post a picture of your newborn online, it is unlikely that your loved ones will have any images to display or show off when they are away from their devices. Plus, some older loved ones, like grandparents, might not have the tech savvy to see digital pics. Thus, sending physical baby announcements is a generous way to give your loved ones pictures of your new little one.
Nobody Is Left out of the Loop
Social media is a convenient way to announce major life changes to all your social circles, from extended family to coworkers to close friends and relatives. However, not everyone you know is active on social media, and even if they are, faulty algorithms might not alert them about your birth and baby, especially if your digital announcements go out on a busy news day. Unfortunately, some loved ones might be offended that you didn't tell them about your baby, causing a bit of stress during an already stressful period of parenthood.
Before you go into labor, it would be wise to make a list of everyone who might enjoy learning of your birth and seeing pictures of your bundle of joy. If you start early, you should have enough time to think of everyone, even that great aunt who still sends you $5 every birthday. Then, you won't need to worry about leaving anyone out of the loop; your baby announcements will go out to everyone who cares, and your loved ones will feel touched by the gesture.
You Can Send Along Info About the Birth and Baby
Info-security experts warn against publishing any personal information online, especially info that can lead to identity theft. Unfortunately, many of the details about birth — especially birthdate and birth place — are often used by internet crooks, who feel no remorse about taking advantage of your digital announcements for personal gain. That means any social media announcements you make about your new baby shouldn't include much of the info that your loved ones are dying to know.
Mailed birth announcements are much more difficult for criminals to get their hands on, so they are the perfect place for you to share more information about the birth experience and your new little one. In a physical birth announcement, you can send pictures, details about length and weight, time of birth and more without much fear that this data will be used against you or your child in the future.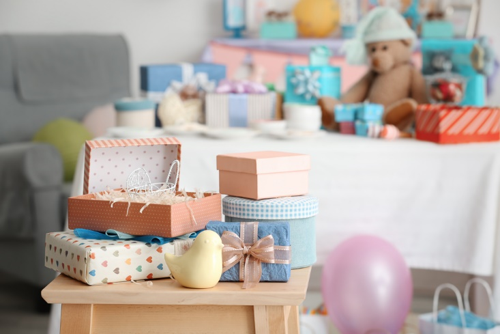 Recipients Could Send You Useful Gifts
Finally, a social media post might net you a few hundred likes, but a mailed birth announcement could get you and your baby some more meaningful gifts. The time right after birth is undoubtedly a trying one, when you need to care for your little one 24/7 while also juggling self-care, household responsibilities and maybe even work. If your loved ones know that your bundle of joy has been delivered, they are apt to visit with home-cooked meals, extra diapers, toys, and other valuable bits and bobs. You might even build a registry and include a discreet URL at the bottom of your announcements.
Even if recipients don't repay the kindness with gifts, sending out announcements can be a fun and meaningful rite of passage for new parents. You shouldn't pass up any opportunity to show off your new baby — especially one that can do so much good for you and everyone you care about.