Milton is the fun way for you to teach your children about healthy and courageous eating. When you place Milton on the table during meal time, he becomes an eating role model for your child. Ask your child to feed Milton new foods and show them how "Milton loves it". Squeeze his adorable cheeks to show how he safely chews each bite. The uses are just about endless!
Encouraging new foods, learning about healthy eating, teaching table manners, demonstrating safe eating, having fun meals with your little one and so much more! Our pediatric feeding specialist Catherine Callahan is constantly posting new uses for Milton. You can also see all the fun and imaginative ways other families are using Milton on our #mealswithmilton page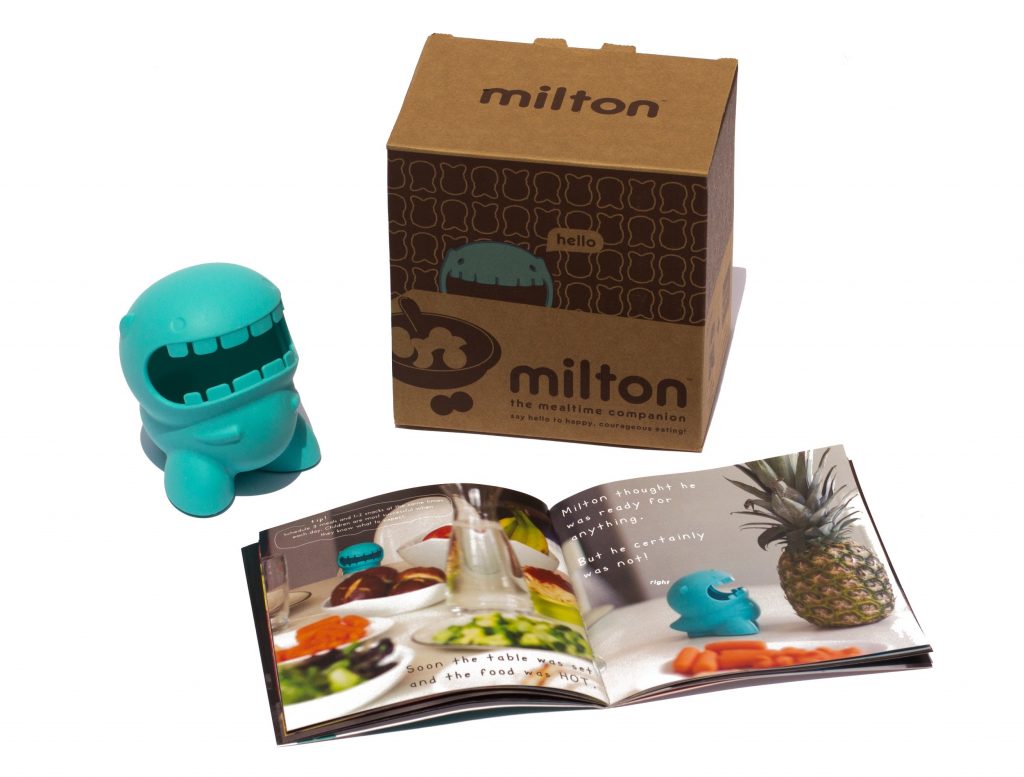 Milton also comes with the original Meet Milton children's book. It just so happens that this adorable book also doubles as a parent's user manual. Our pediatric feeding specialist Catherine Callahan (CCC-SLP/CLC), has packed Meet Milton full of tips and strategies for how to use Milton!
100% made in the USA
We donate $1 for every Milton made to Feed My Starving Children
Dishwasher safe & easy to clean
Developed with a pediatric feeding specialist
Please check us out:
@mealswithmilton on facebook
@mealswithmilton on pinterest
@mealswithmilton on twitter
@mealswithmilton on instagram
and check out our site at mealswithmilton.com for tips and videos!